"Mountains for breakfast" is one of the claims of MA13, and this is one of the many appeals for cyclists who decide to stay at the sun-bathed finca in Sineu, Mallorca. The space is owned and run by Jan Eric Schwarzer, who you'll find up early preparing breakfast for those staying, or hitting the hills for a climb himself. The former pro-cyclist has turned his energy to creating the community of MA13 since its opening in Spring 2011.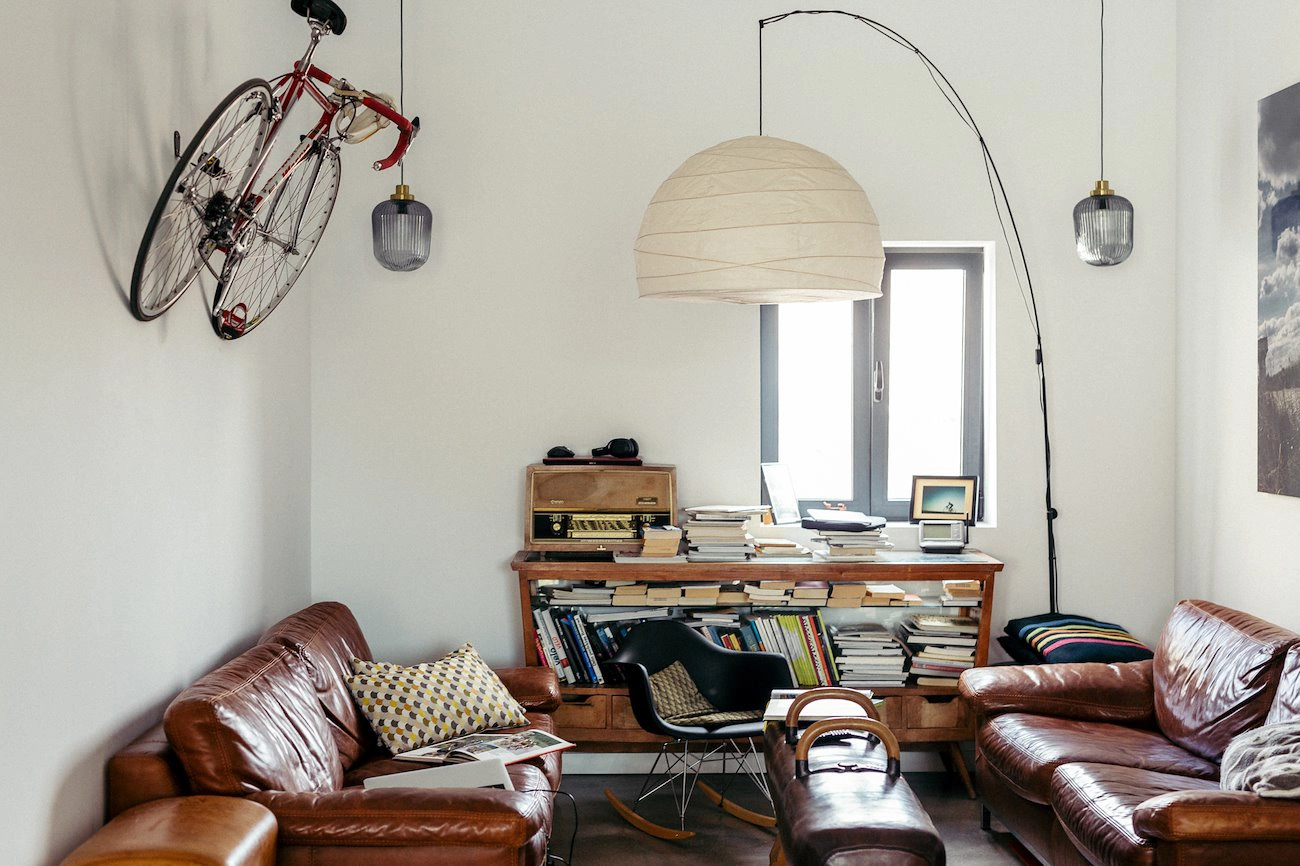 Tell us a little about yourself and how you ended up in Sineu, Mallorca.
It's already been ten years since moving to Mallorca now. Back then I studied Sports Science and was still competing professionally in cycling and sitting my final exam. I made a decision to try to live in Mallorca and began to think about how it could be feasible. I had a dream for a place where you can go on holiday or for training camp, but that doesn't feel like a hotel and more like home. It'd be a place where you have what you need–a workshop, good beds and blankets, good heating, a washing machine, and to be able to cook whenever you like, which is important for cyclists to be able to recover well and give the body what it needs. This was the idea. I said to myself that I'd try it and if it works then perfect. If not, I can always go back to Germany.
How would you explain MA13 to someone who doesn't know it?
It's a bike-friendly bed and breakfast for cyclists or sportspeople. More and more it's a meeting point for alternative cyclists. This is what the pro riders who are coming to train appreciate–meeting people with interesting lifestyles and history. It's crazy how many interesting contacts and projects start at MA13. It's really a place to chill, to connect, to cycle. Including people aiming cycling holidays in Mallorca, everybody is welcome. Many people even come just to have a coffee.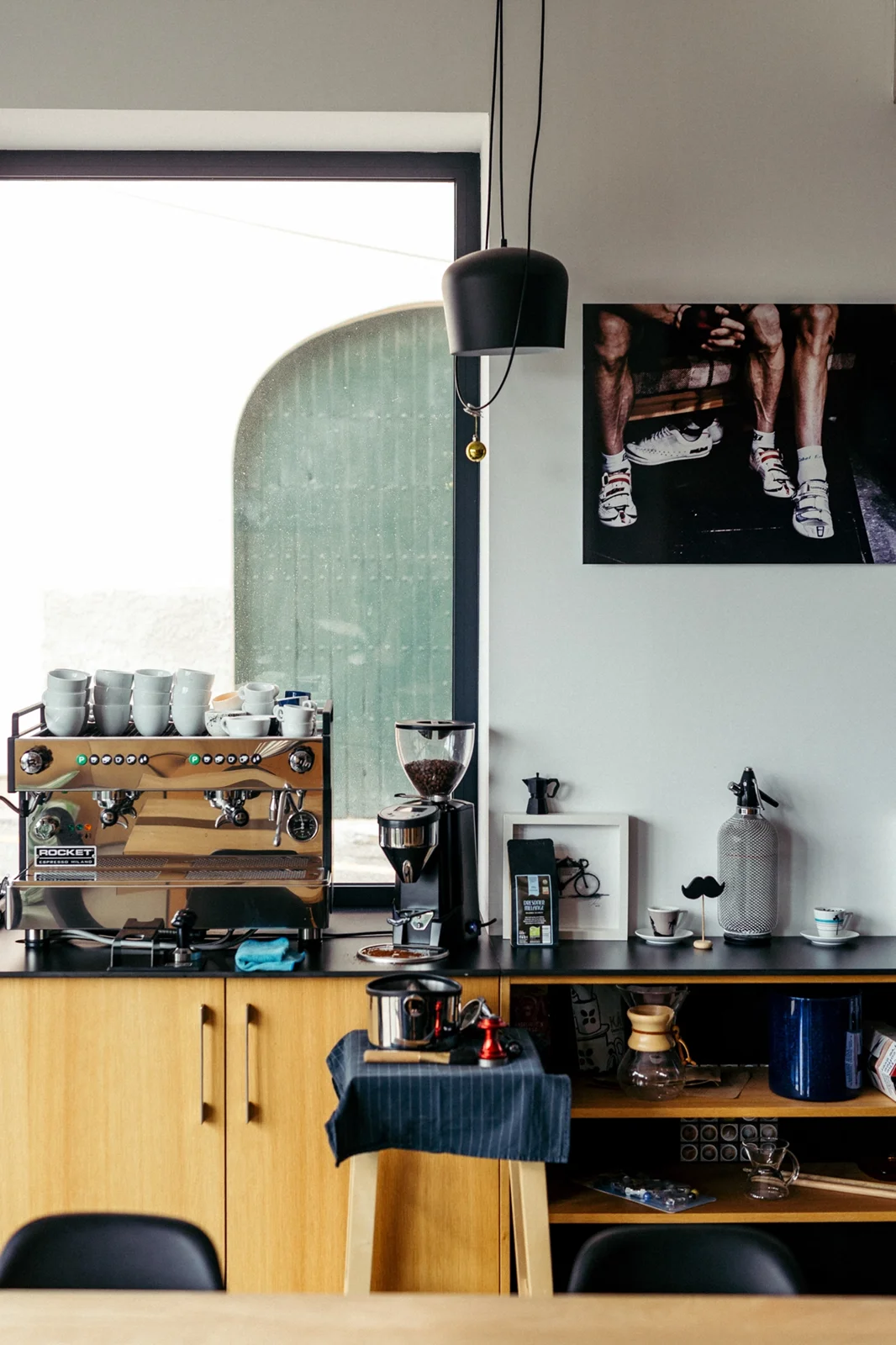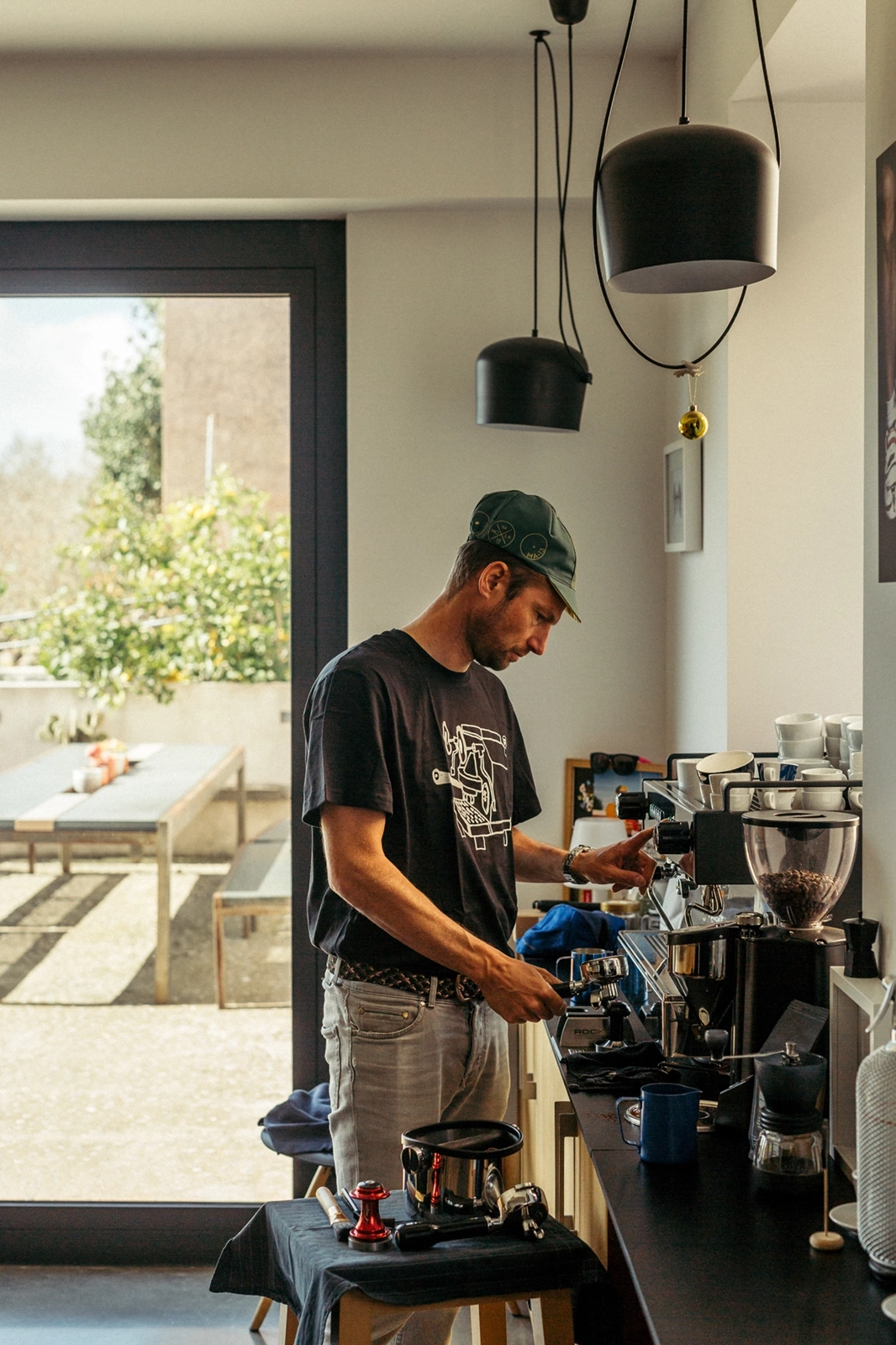 That's the sense I had when I visited, that all sorts of people were drawn there, the common thread obviously a passion for cycling. What made you choose Sineu to start MA13?
Sineu is the centre of the island and has a long history for it's famous Wednesday market. Villages like this are really well connected in every direction. In Sineu we have ten roads in every direction, so you can go everywhere and don't have to use the same road to go and come back. Everywhere is close enough to go by bike, you can choose which mountain or beach to go to, tailwind then headwind, or if you prefer the opposite just do the opposite. We also have a small cycling track which was not super important but an added goodie on top. The people are also very open and welcoming in Sineu.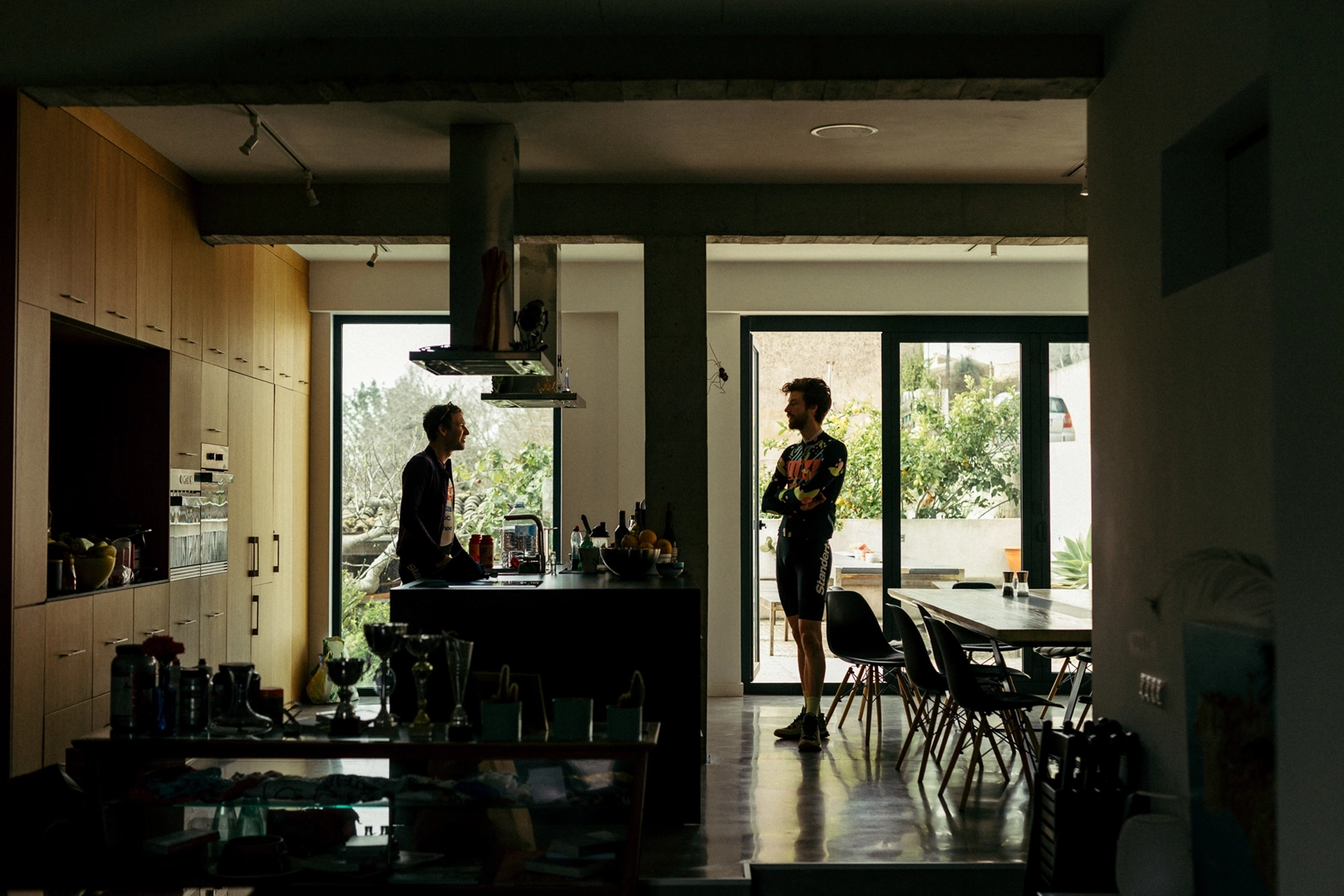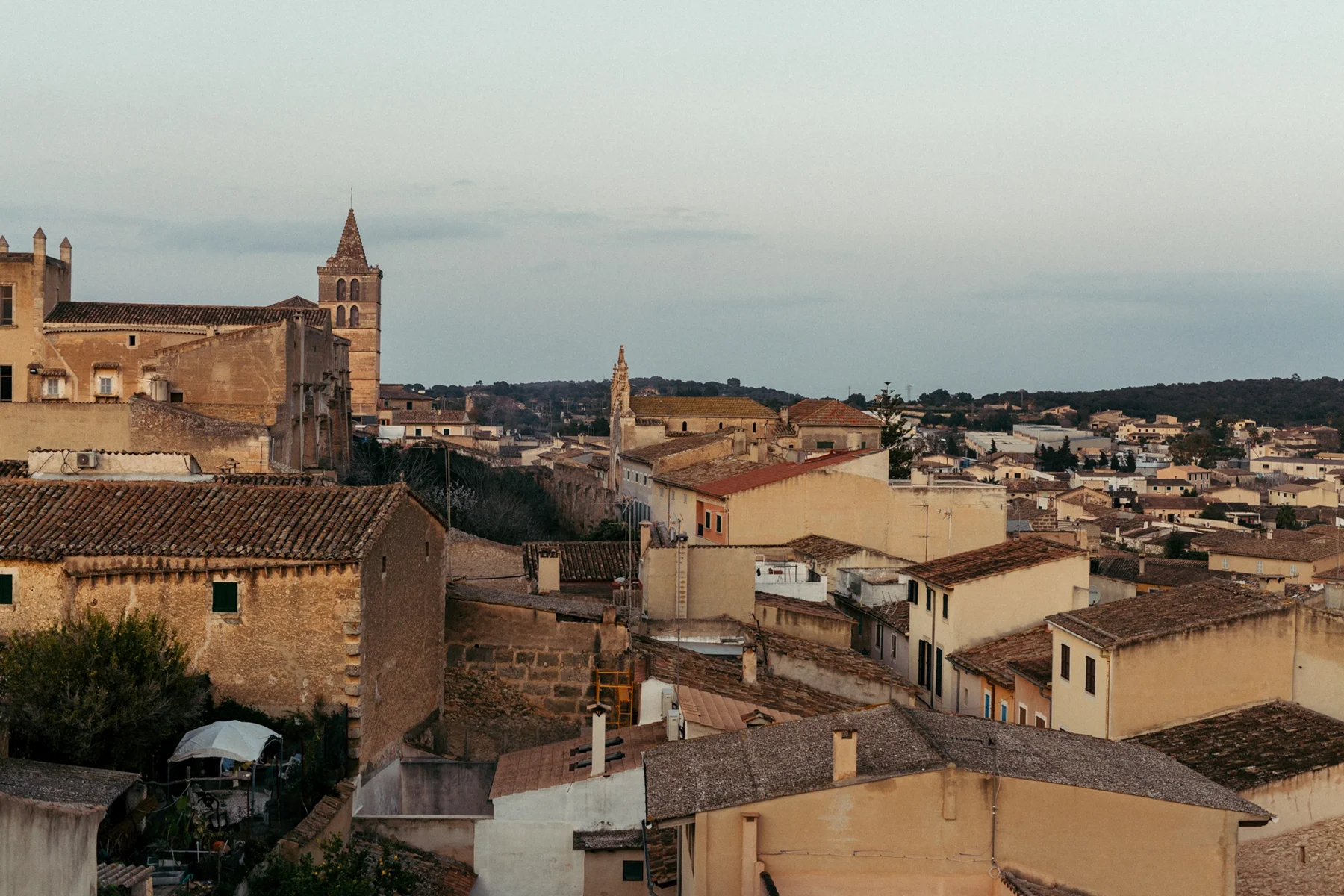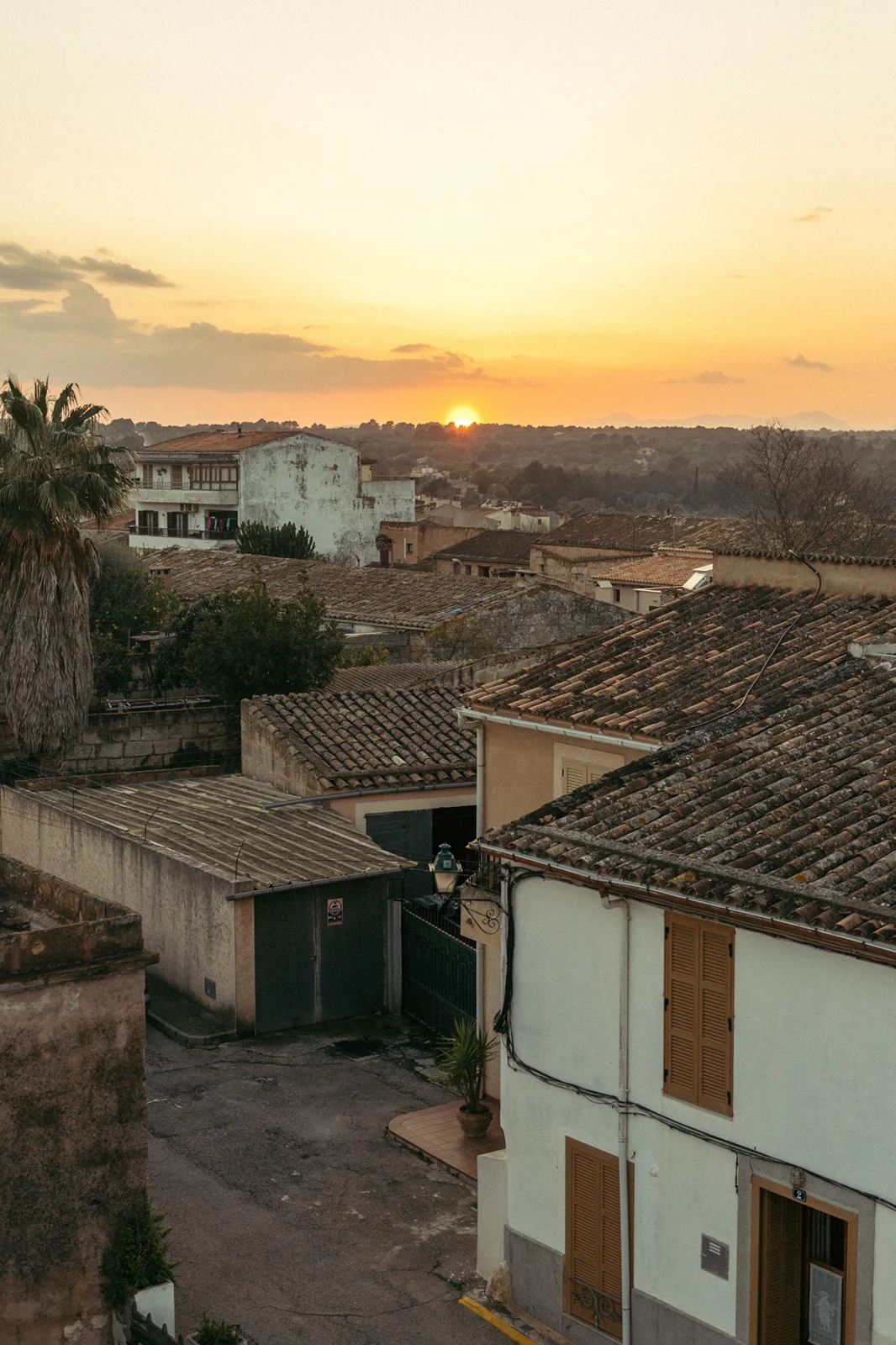 You renovated the finca yourself, what were the important considerations for you in designing the space?
The new MA13 is five years old. I took the experience from creating the first MA13 house before this one, which was also here in Sineu, and used that experience to create a place that would be the perfect stay. Design is my hobby also. I like to follow interesting design pages and magazines. I had this idea about a place that would be stylish but not too stylish that it feels cold. It had to be cosy. My idea was to have a kitchen with a really big table as a meeting point. It works very well because someone is cooking but still connecting with people who have finished dinner and are having a wine. The talk never ends because everybody is there together and connected.
Can you give a little rundown of your cycling background? You predominantly competed in Stayer (Auf Deutsch: Steher) track racing is that right?
I'm born into cycling as my father was racing and competing. I had to be a cyclist I guess (laughs). I mean, there was no pressure from my father but I saw him cycling and it was more than clear that I also wanted to cycle. At six years old I started with a little bike, and at eight years old I did my first race. Around 2001, I realised I really liked track cycling. I went to six-day races for under 23s and was quite successful. After a while one of the pacemakers asked if I wanted to try this Stayer race. We call it the Formula 1 of cycling as it has a maximum speed of 100km/hour. I tried it and thought it was super fun, so I became a specialist in Stayer racing. My biggest success was the 2007 German championships and I also competed several times in the European championships.
I imagine it would've been such a thrill the first time you reached 100km an hour...
The average speed is usually 75-80km/hour, but in perfect conditions with no wind and a really good track you have the chance to hit 100. When I saw this speed on my system I couldn't believe it, it's true!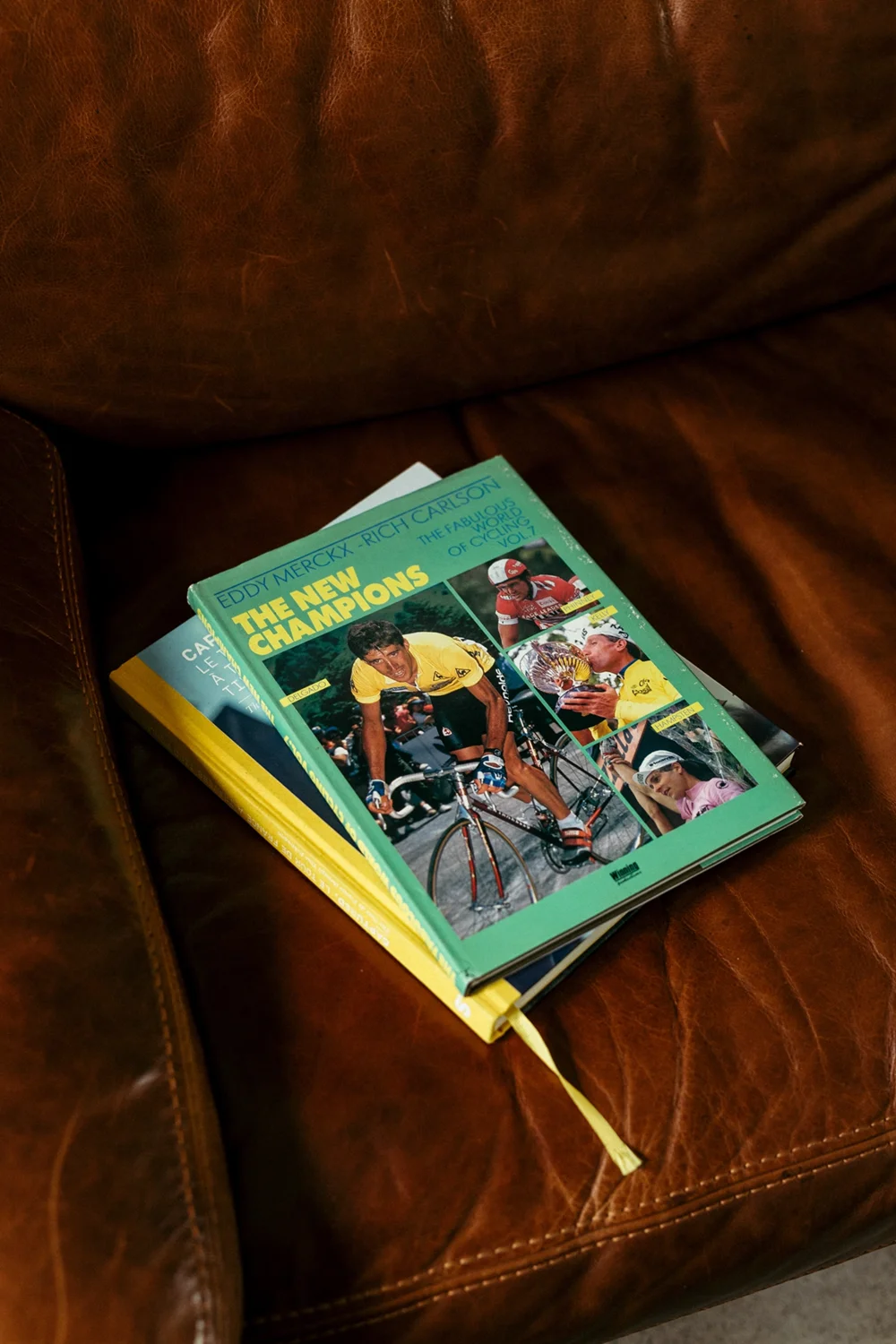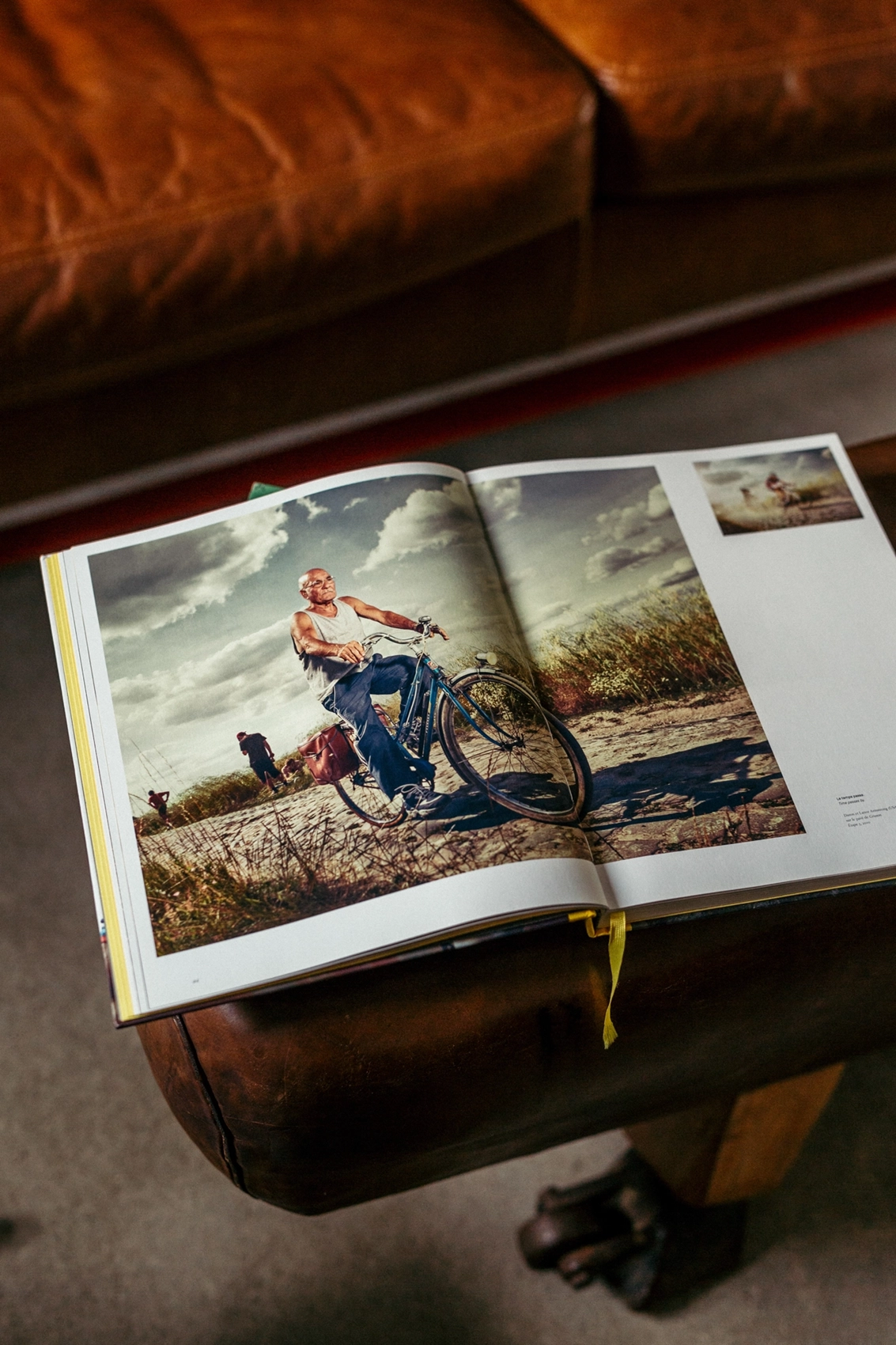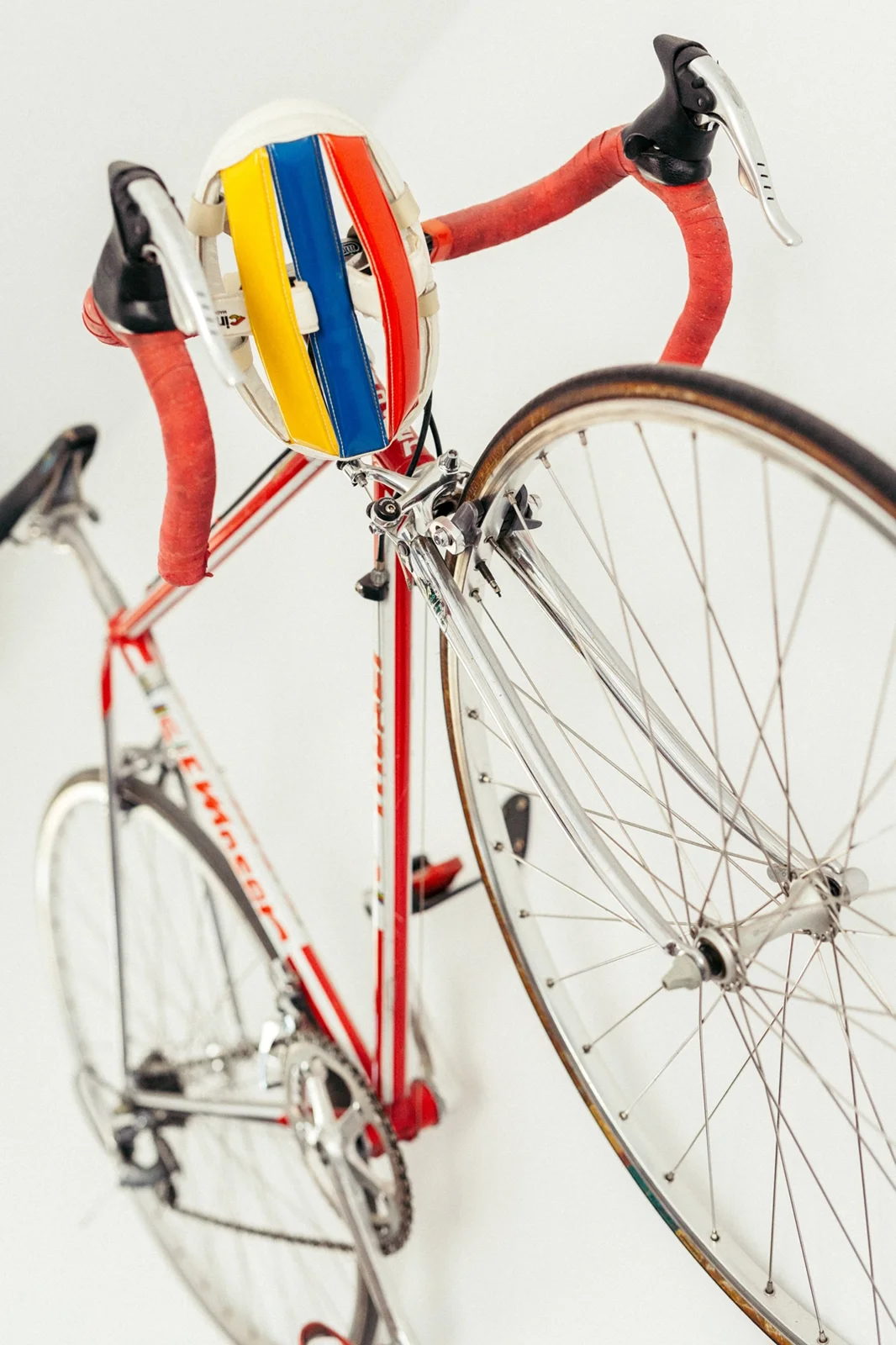 What's a day at MA13 look like for a cyclist who stays there?
An average day at MA13 starts with a good coffee (laughs). Good coffee, good breakfast, good chat about the day and where they'll go for a ride and where to stop for coffee and cake. Then the people go out to ride, and I run errands. When they get back, I can help them if they need any repairs on their bikes before dinner. We cook and eat together, chat and have wine or beer. It's not uncommon that we stay until midnight at the big kitchen table talking about cycling history and sharing stories.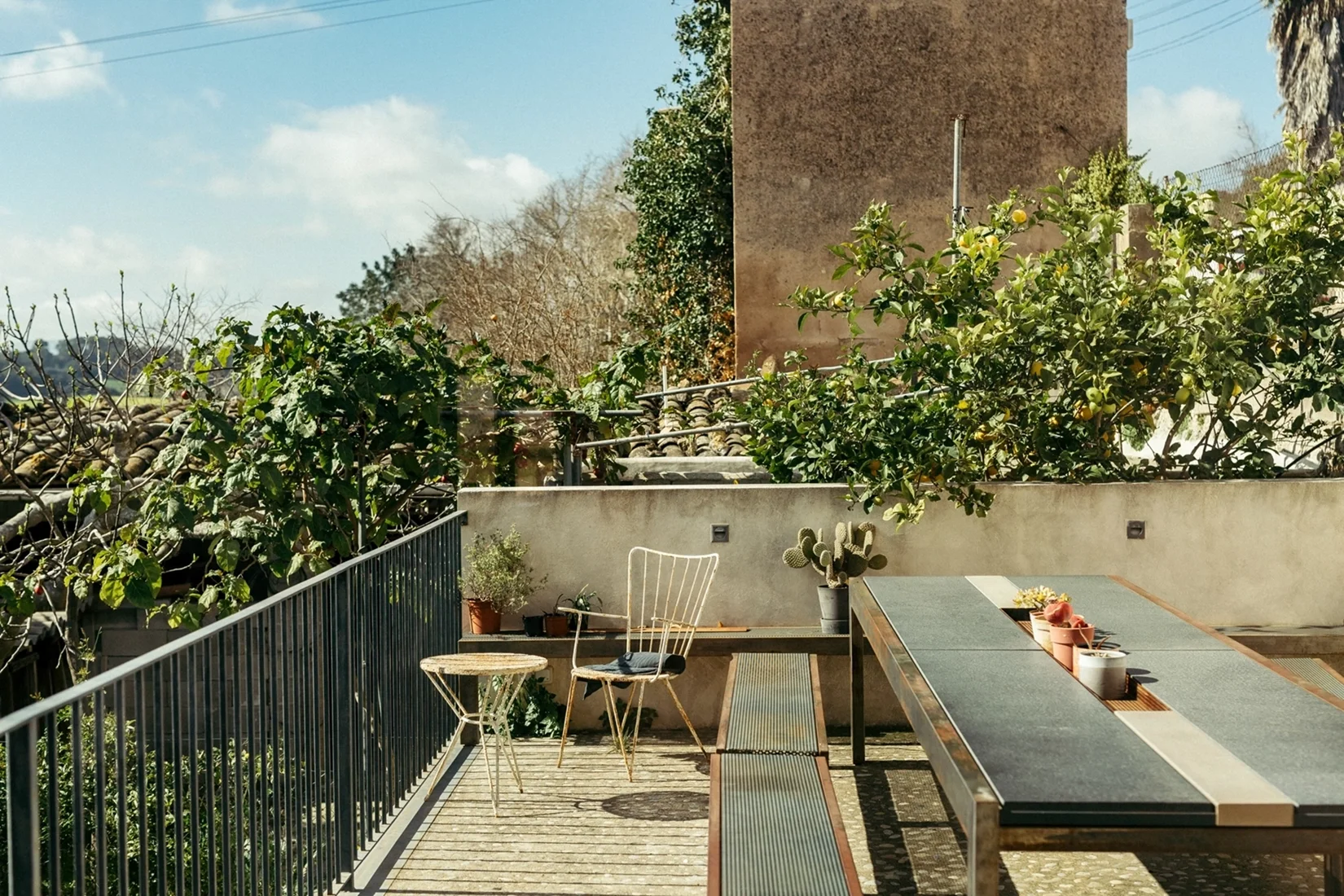 The coffee you made for us all in the morning was definitely a huge highlight of my mornings at MA13. What's your background with coffee?
Coffee and cycling are more and more becoming closely connected. I started my coffee love in Berlin actually. I was there for a six-day race. In the day I had some time and found Bonanza Coffee Heroes. I wasn't really drinking coffee yet but this place looked so nice so I thought I must try a coffee here. The barista was super nice and made me a cappuccino and I was really surprised how it was possible to be that good… From that point on it was my goal to find coffee like this (laughs) and I became more in the coffee scene.
After a while in Mallorca I bought a good coffee machine at home and tried different beans. Shortly after I had the idea to serve coffee out of a vintage Renault L4. I renovated one and put a coffee machine in and was able to serve a coffee wherever I like. I went to famous climbs and served coffee at the top of the climbs. The car was becoming quite famous so this eventually led to what is now Sa Mola 13. This was two years ago, and it's already a little famous in the cycling scene also. It feels so cool to have these famous cyclists like Ben Swift with the whole Team Sky, Team Lotto Soudal or Peter Sagan sitting there and saying nice things about your coffee and cake.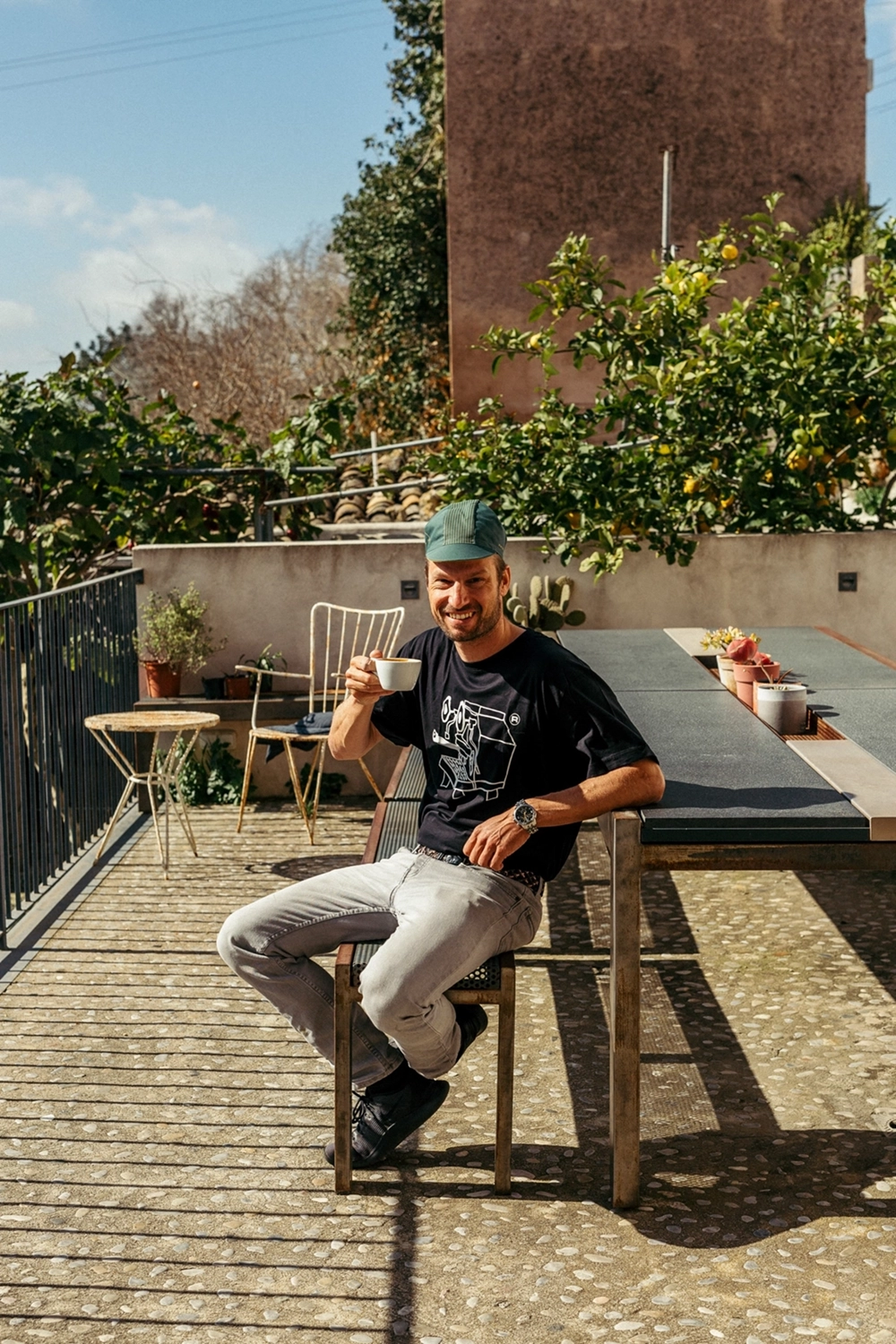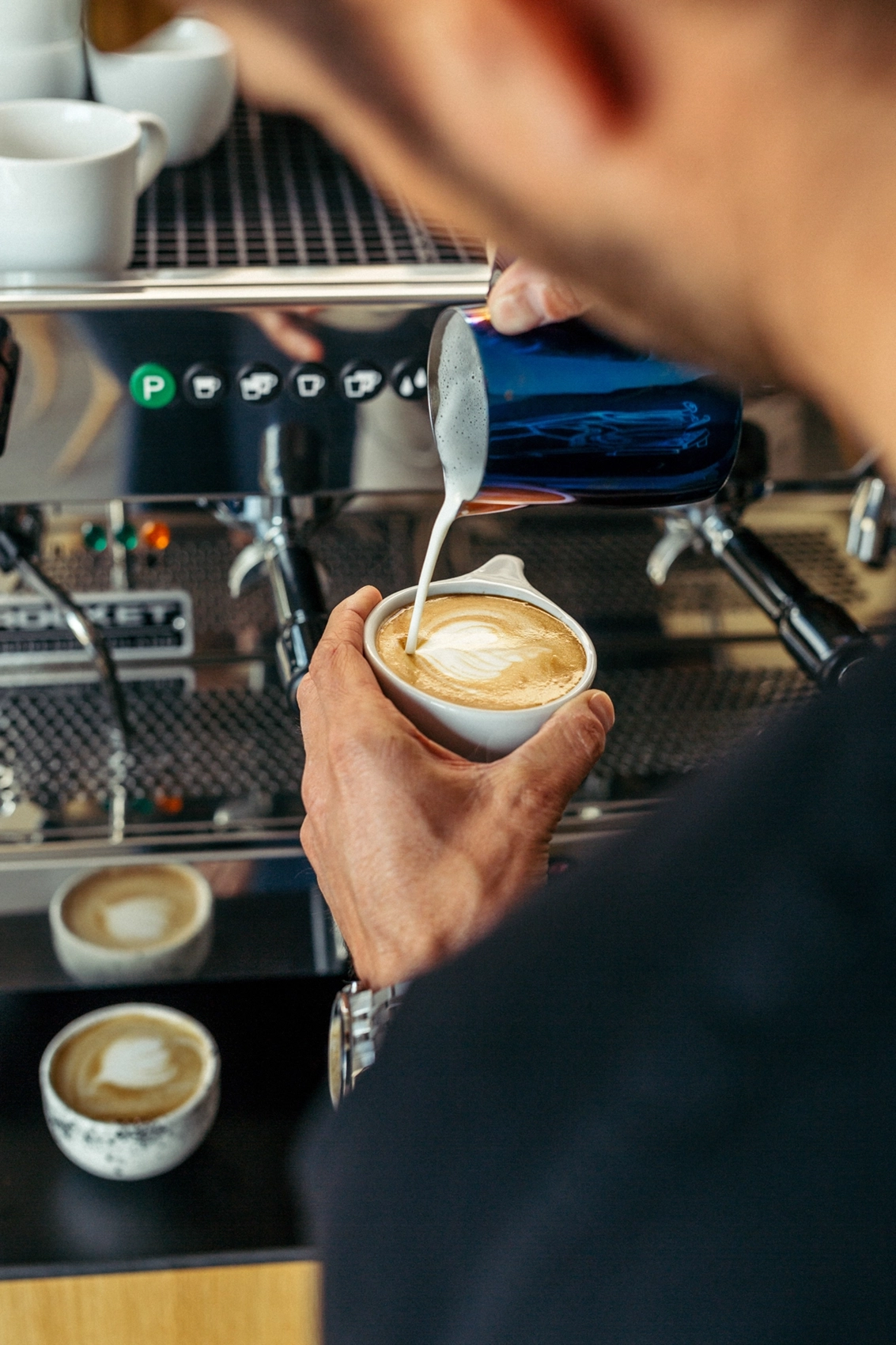 What's a moment you've had running MA13 where you've felt that this is really where you're meant to be, and what you're meant to be doing?
When I look back, it feels like both a short and a long time. I started with three rooms and was living in one of them. I came with a car from Germany and most of the car was full with bicycles. That's what I started with and when I look at all the conversations and moments and projects that I've been a part of here, this feels cool.
I think MA13 is known as a trustworthy place. It's something that's reliable and continuing as a long term project. If I look back I am super happy with what I did. I'm glad I never thought too much about what could happen, otherwise I'd never have started it. When things come up that are difficult I find a solution. I'm glad I chose it that way.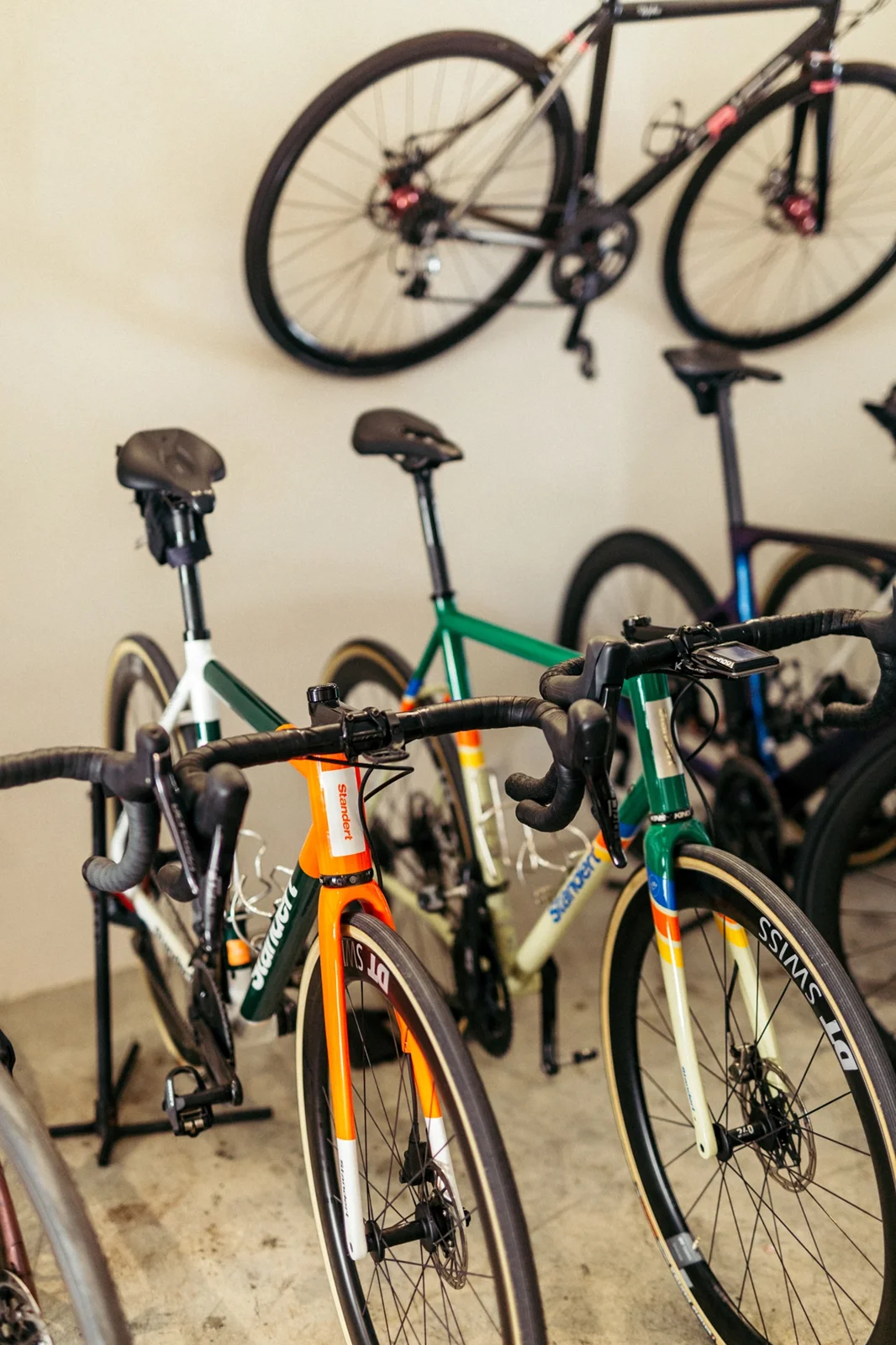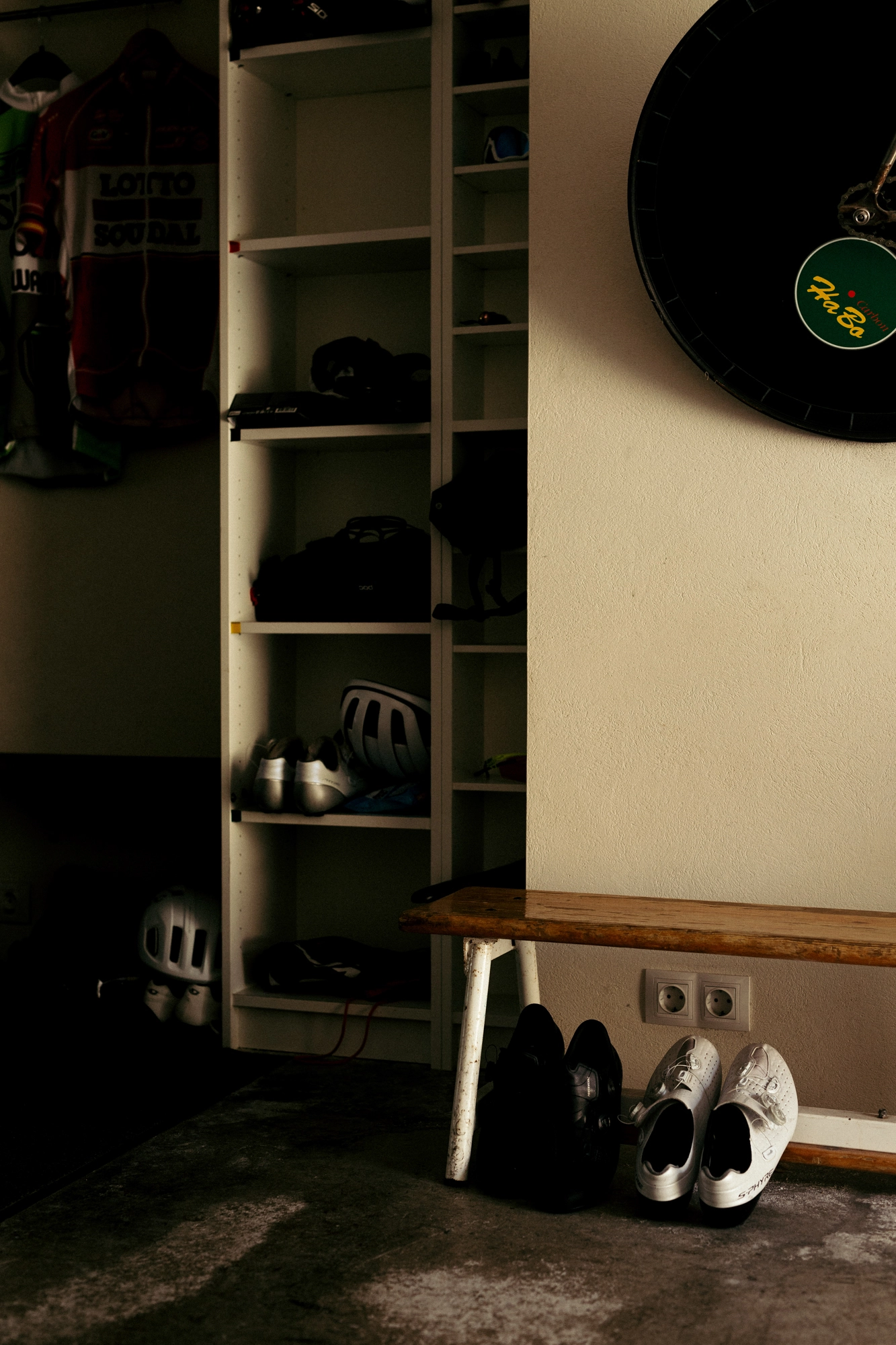 Can you share a bit about Kill the Hill?
Sure. So, I ran a gravel event three years ago called "Toros de Gravel". It was a glamping event in October 2018 or 2019 with cool people from all over the world. From time to time I have ideas like this where I'm waiting to meet the right people to do it with. I also had the idea for an uphill time trial on the iconic climb here in Mallorca, "Sa Calobra." Every cyclist knows this name and this climb. It's 10km long, 700m of climbing. The street is made for cycling, it's unbelievable how beautiful this location is. A lot of people said I couldn't get this street closed off from traffic for a cycling event. I started to contact people and after eight months of hard work I got permission. The date is the 6th of November. It looks like it'll be an amazing event, and I hope it's not something just for one year, but that it's something for the future: that it becomes a tradition.