The Triebwerk CR.
A modern classic.
A modern classic.
Elegant, classy, smooth
This design will turn heads
The roads we ride. The mountains we climb. The crashes. The monuments. The punctures. The coffee stops. The weather. It all adds up to the ever-evolving story of our cycling lives.The Triebwerk CR is a real modern classic. A classic steel road bike frame that gives you the feeling of riding a piece of cycling heritage without compromises.We didn't test it in a wind tunnel because the views in there suck. Instead, we had a lovely trip to France and rode it up Mont Ventoux. The Triebwerk CR is meant to create memories and take you places instead of KOMs and races.Constructed from a mix of Columbus Spirit, Spirit HSS, and XCr tubes — combined with a maximum 28c tire clearance — the Triebwerk CR gives you all the compliance you could ask for to fully enjoy your ride.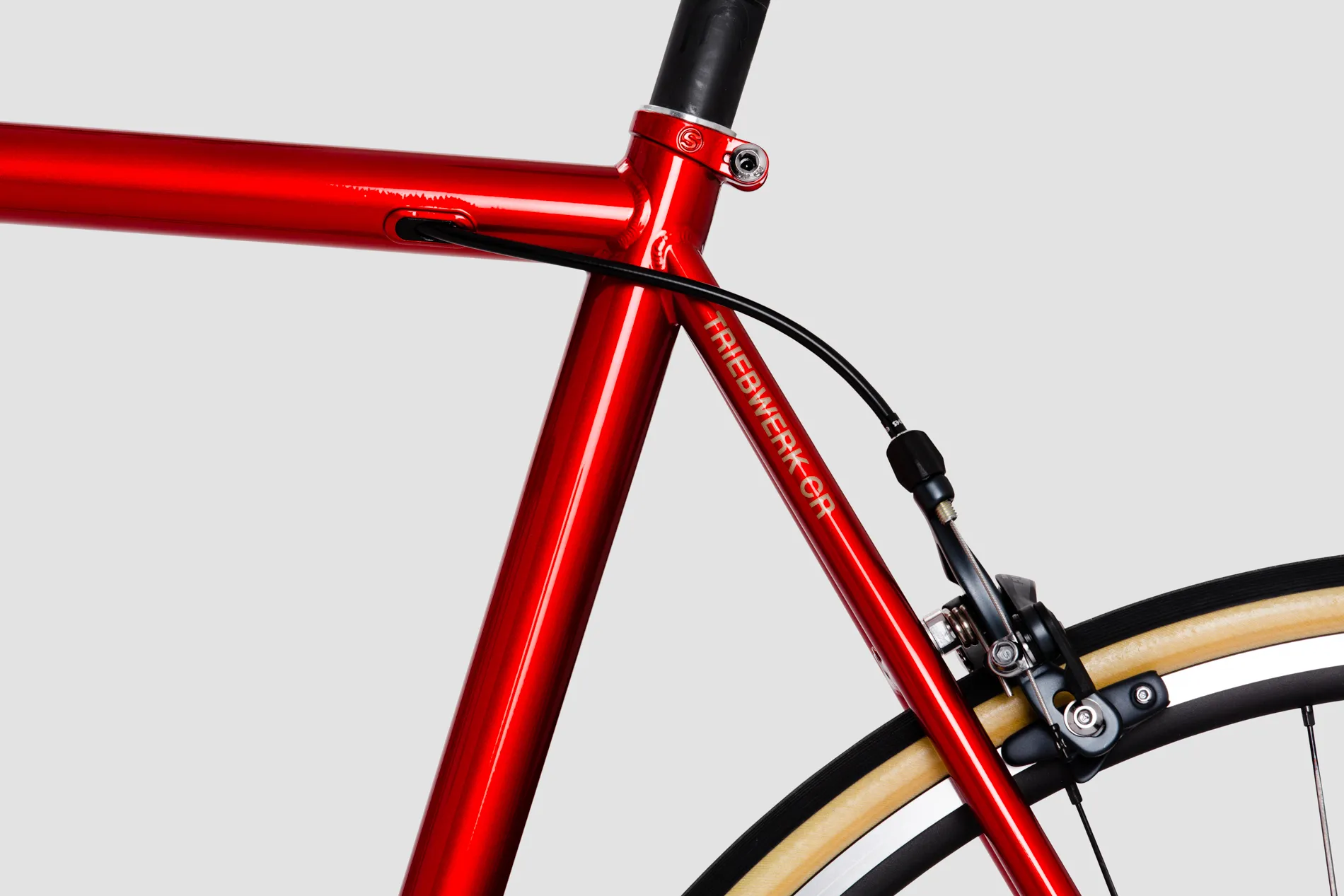 Rim brakes
Compatible with all groupsets.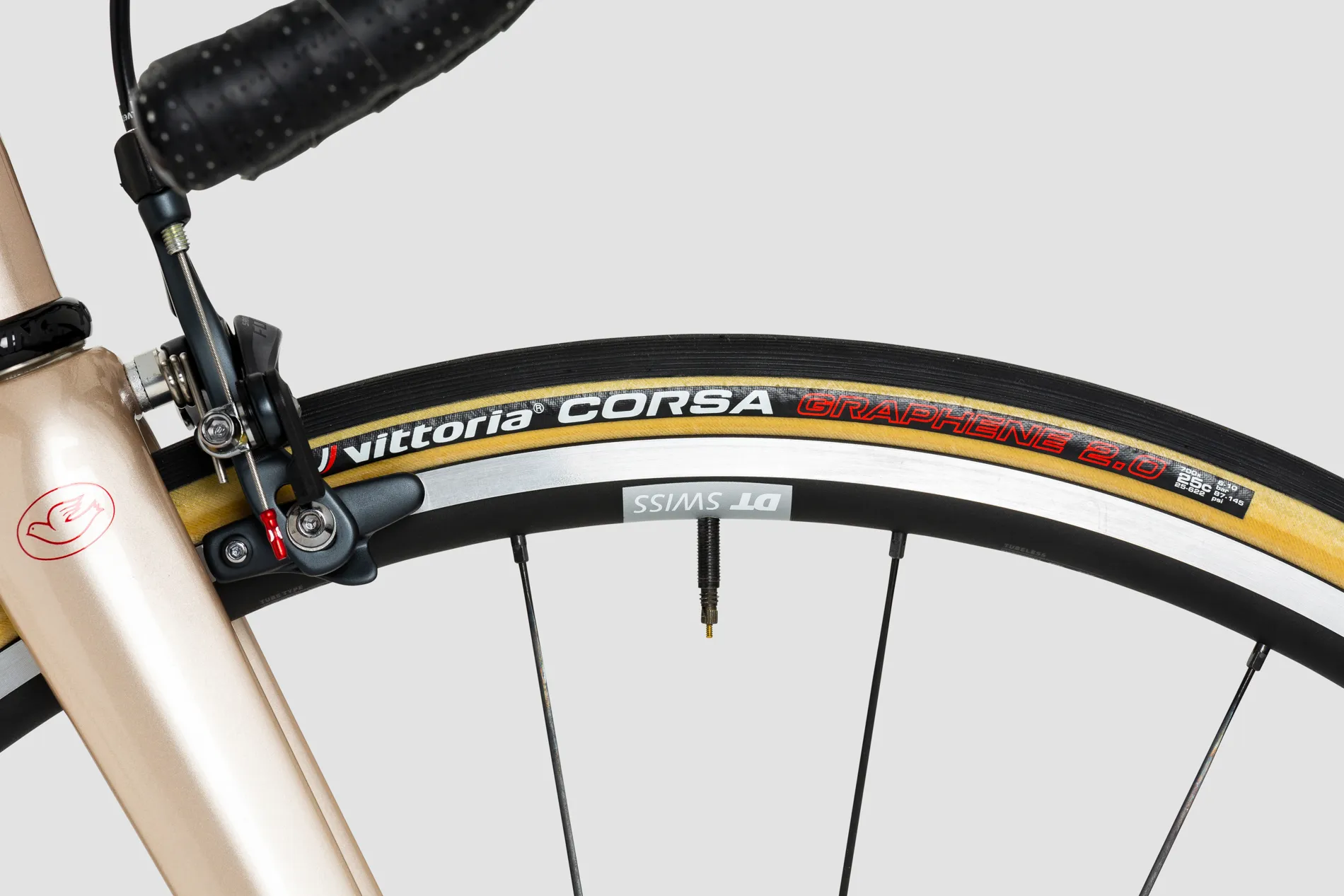 28mm tire clearance
Greater comfort on the road.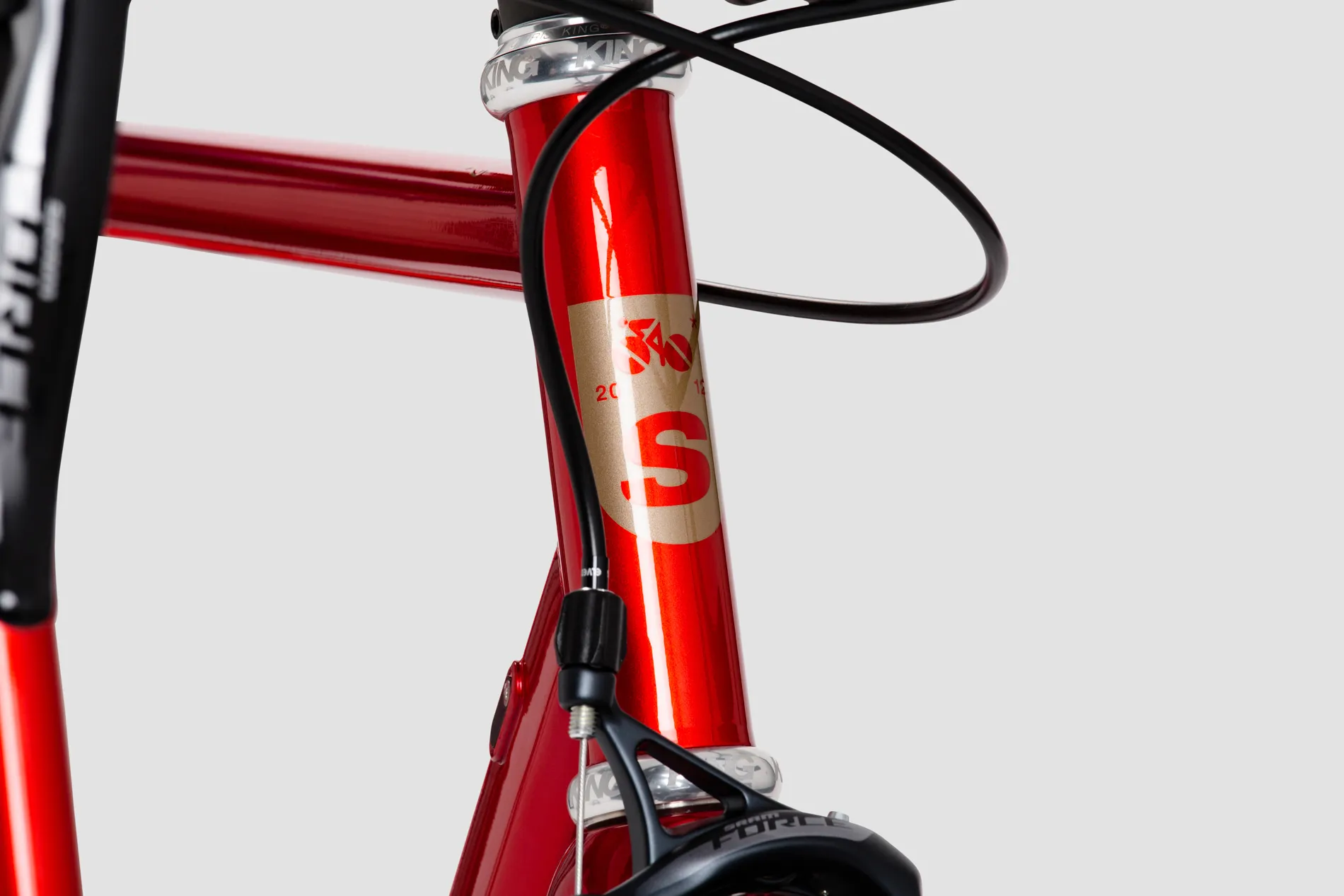 Classic look
Modern feel.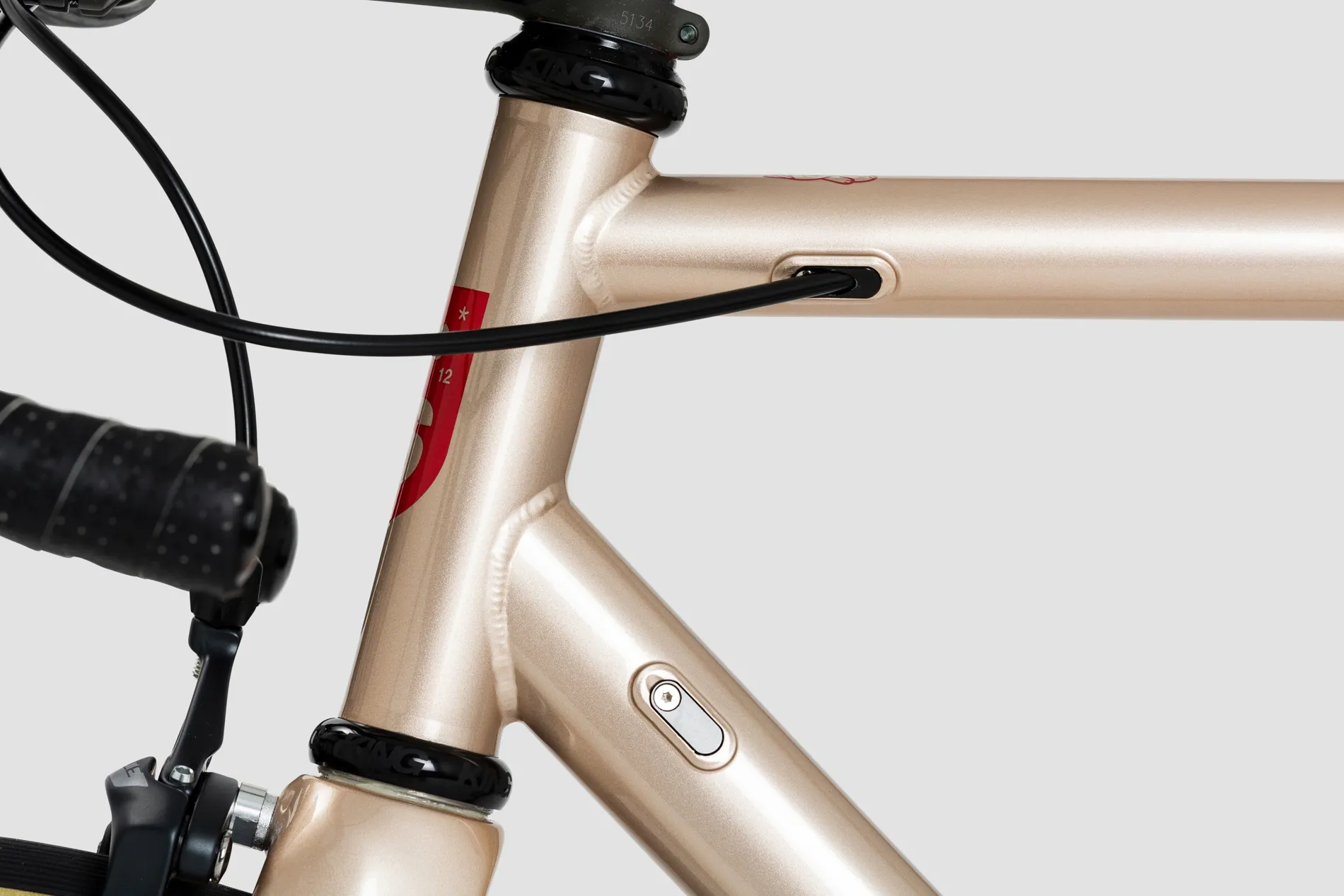 Cables
Semi-internal routing.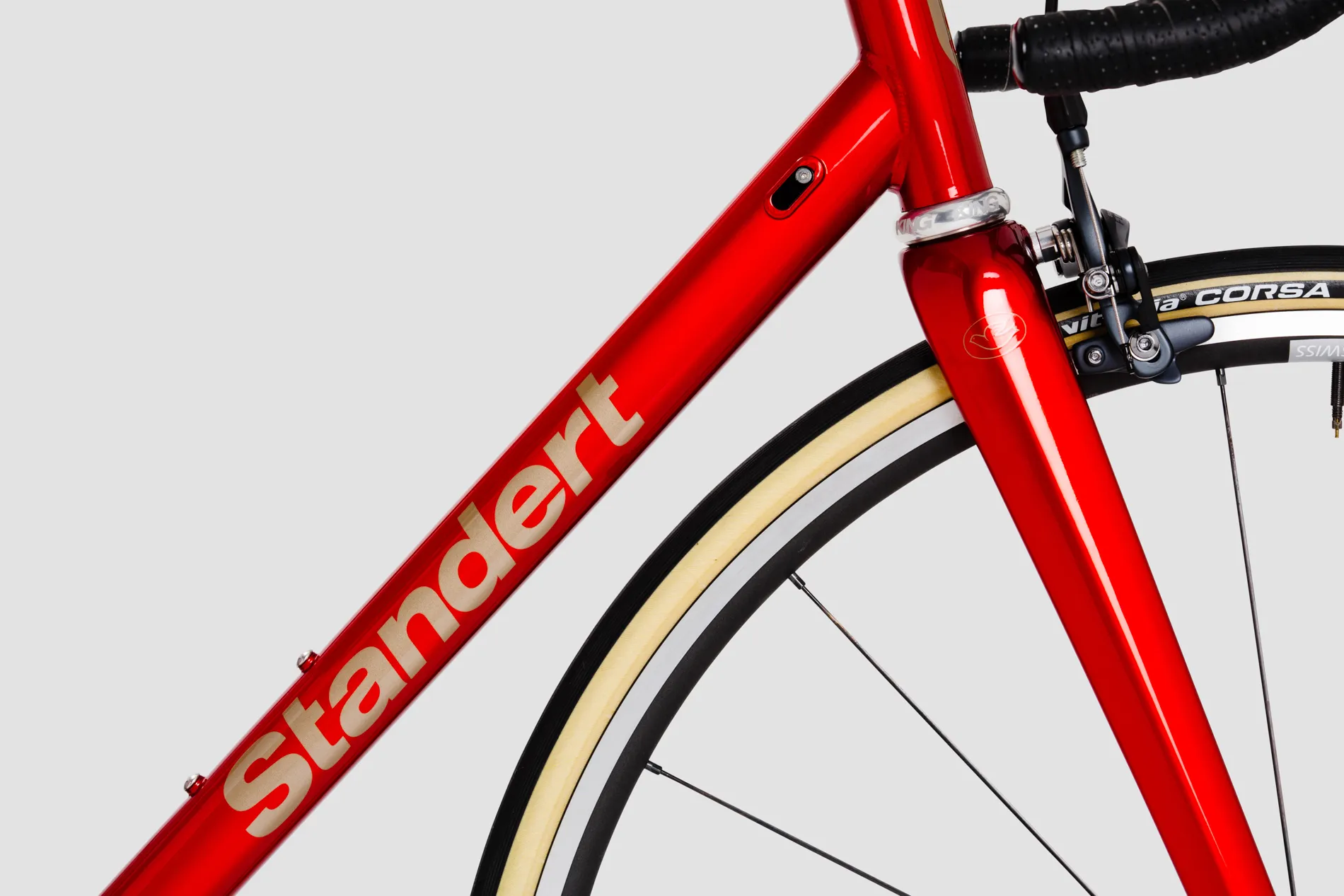 Columbus Futura Caliper SL
45mm rake.
Whats the maximum tire clearance on the Triebwerk CR?
700x28mm
What is included in the frameset?
In the box you will get the frame, fork, headset, headset expander, bottom bracket, inlay set, and a seat clamp.
What are the advantages of steel?
The ride feel is amazing and the frame will last a long time.
Is the Triebwerk CR also available with disc brakes?
Yes, please check out our Triebwerk Disc model.
What is the fork rake on the Triebwerk CR?
45mm