Kreissäge RS. All In.
No maybe.
No hesitation.
No second guessing.
Kreissäge RS.
All In.
Go all in.
Confidence through speed.
RS–Hell yes!
Or, as the living legend Wayne Gretzky once said, "You miss 100% of the shots you don't take."

The Kreissäge RS is here to get the most out of every shot you take. Stiffer, lighter and faster than ever. Made from Scandium aluminium. Fully integrated cabling. Proven race winning geometry. Simply the best racing bike we've ever made. Made to go fast, brake late, hit the apex, accelerate out of turns and sprint for whatever you are sprinting for.

Agile, direct, responsive, safe. Control is fast.
Custom alloy tubeset
Optimized & ovalized for superior performance & feeling.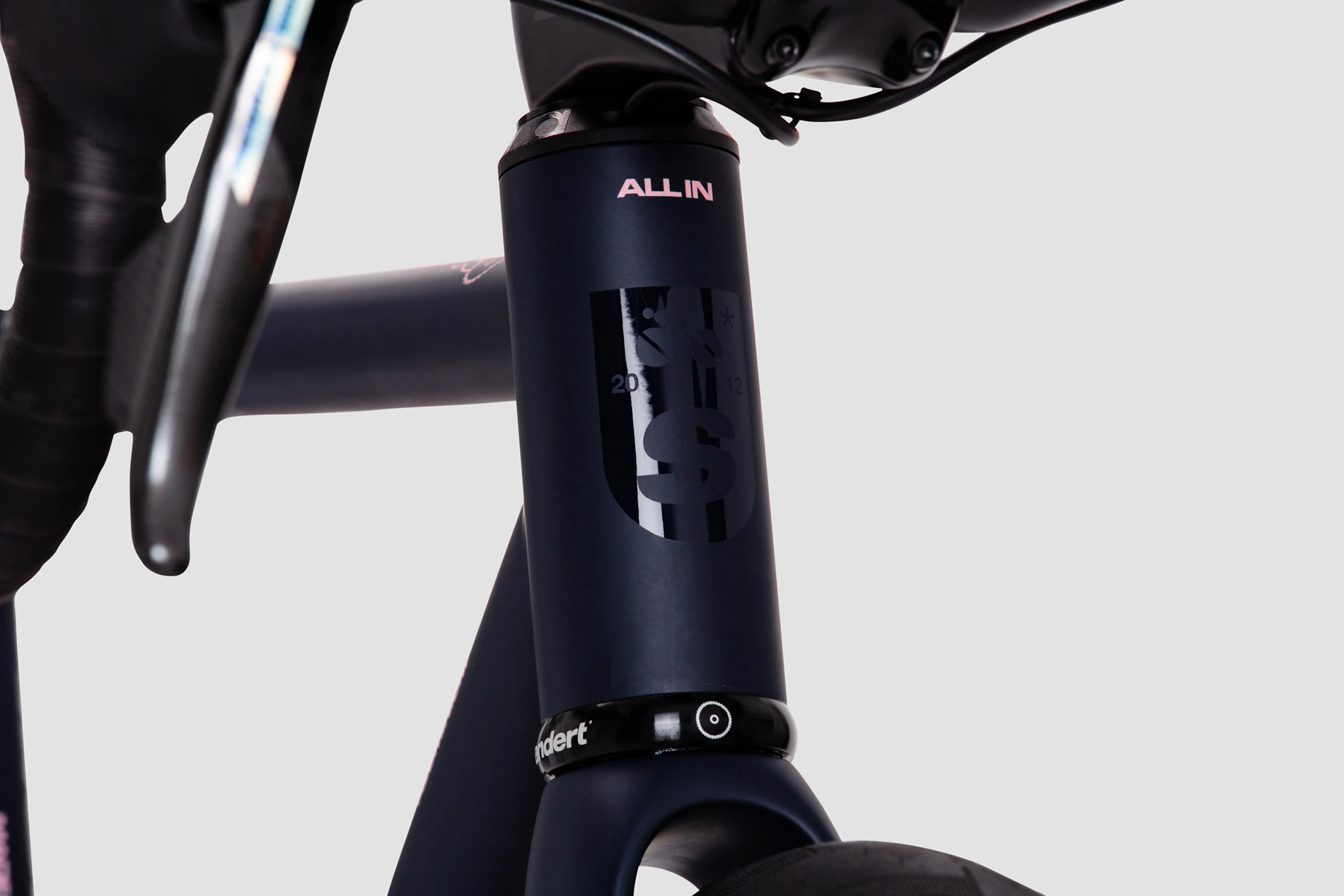 Standert integrated headset
Custom engineered, designed and CNC'd to perfectly match our signature 56mm headtube.
Standert monocoque carbon fork
45mm rake. 160mm max rotor clearance. 30mm max tire clearance (actual width).
Fully integrated cable routing
Compatible with all groupset types, optimized for electronic & wireless groupsets.
How does the RS differ to the Kreissäge Disc & Rim?
The RS features fully integrated cabling and an optimized Dedeccai tube set, saving 10% of the frameset weight.
What is included in the frameset?
In the box you will get the frame, fork, headset, headset expander, bottom bracket, inlay set, through axles and a seat clamp.
Is there a maximum system weight?
95 KG including accessories.
Is it possible to have logos removed from the team frame?
No, the logos are painted on.
Is the Kreissäge RS compatible with mechanical groupsets?
Shifting performance of mechanical groupsets is not ideal with full integration, therefore the Kreissäge RS is made for electronic groupsets only.
How do I get notified when this item is back in stock?
Sign up to our newsletter for restock and release updates.