Johannes Moritz is a Berlin-based chef and cyclist on Team Standert, but he makes it clear that cooking is where it started: "I'm not a cyclist that cooks. I'm a cook that cycles. You have to realise for yourself who you are, and I'm a chef that cycles a bike, nothing more. When you ride with some cyclists they try to be professional, for me it's less serious."
Cycling has been with him all his life. Johannes became a chef when he was 16. Ten years later, he became a father, and two years later he bought his first road bike. His interest in road cycling slowly grew, and he was able to adapt his knowledge from being a chef to become a better cyclist.
"For me, food is not only my job and eating at home it's the nutrition aspect" he says, "as a chef, you know the processes and technique of cooking, and how to prepare and organise a kitchen. Then, when I talk to nutritionists they have a science perspective of health and nutrition, but find it difficult to understand how to utilise this knowledge for athletes. The most interesting thing about being a chef and a cyclist is the combination of these two things: the balance of cooking as a skill but also learning about health and nutrition, which I don't think I would've understood so intimately without cycling."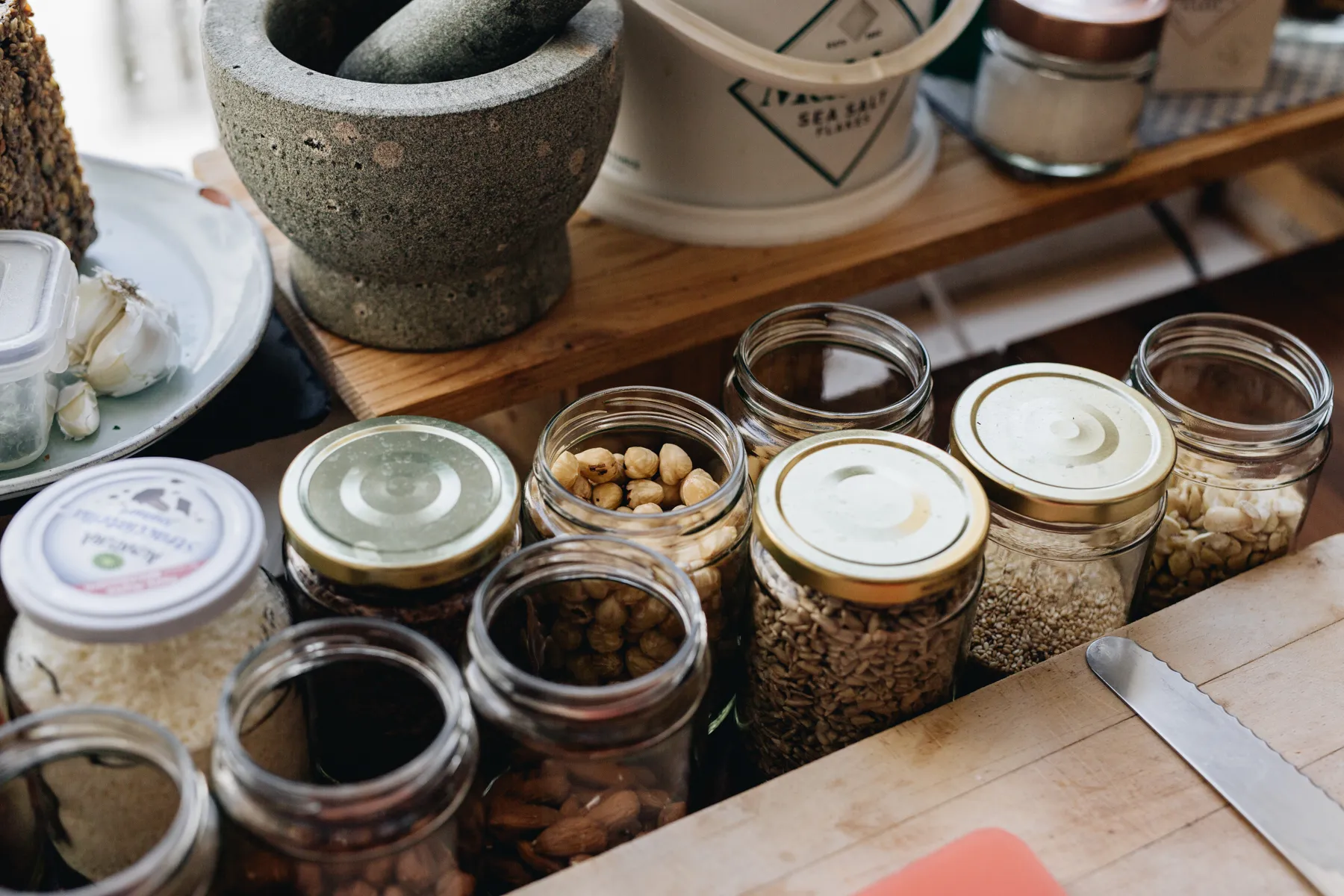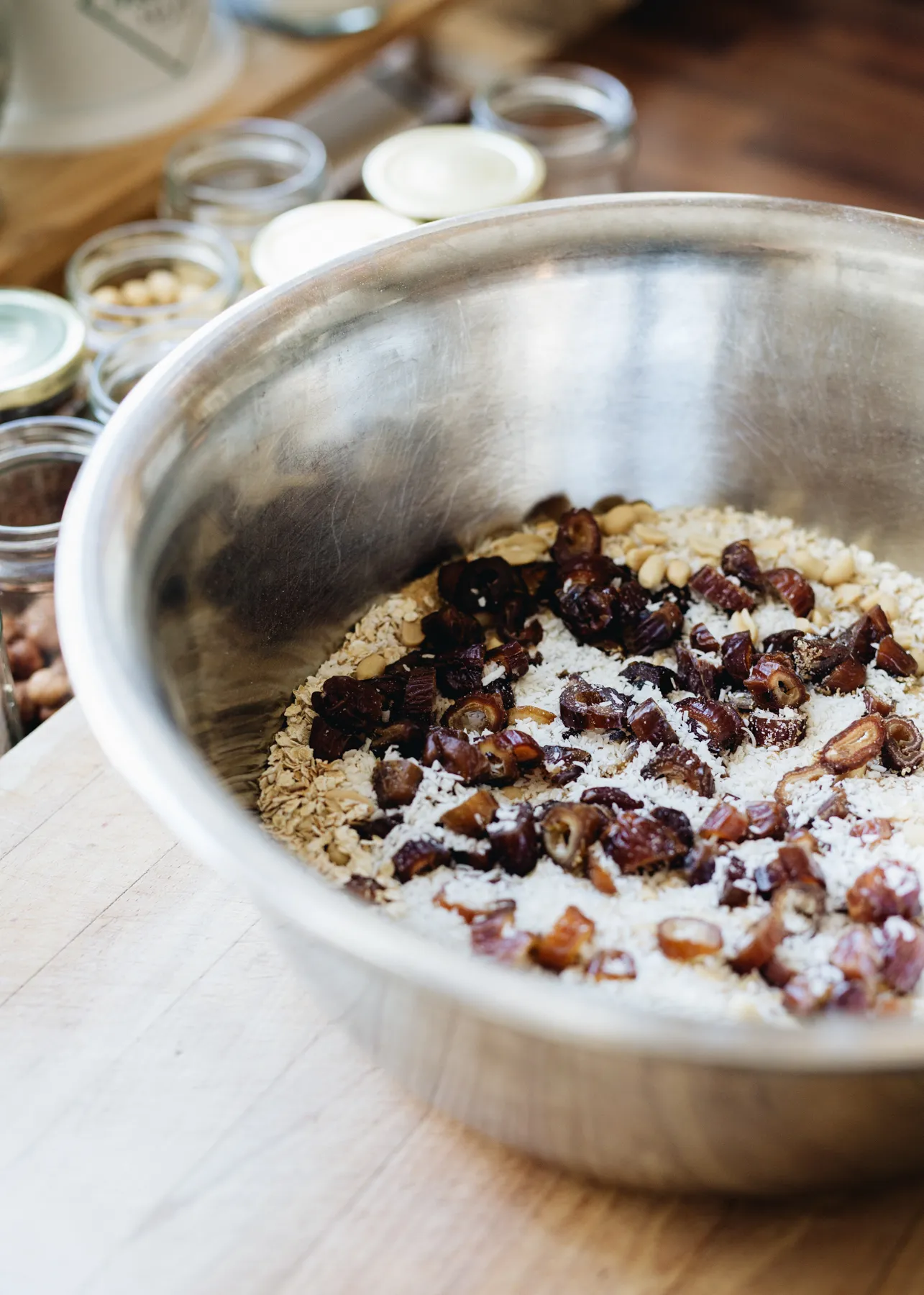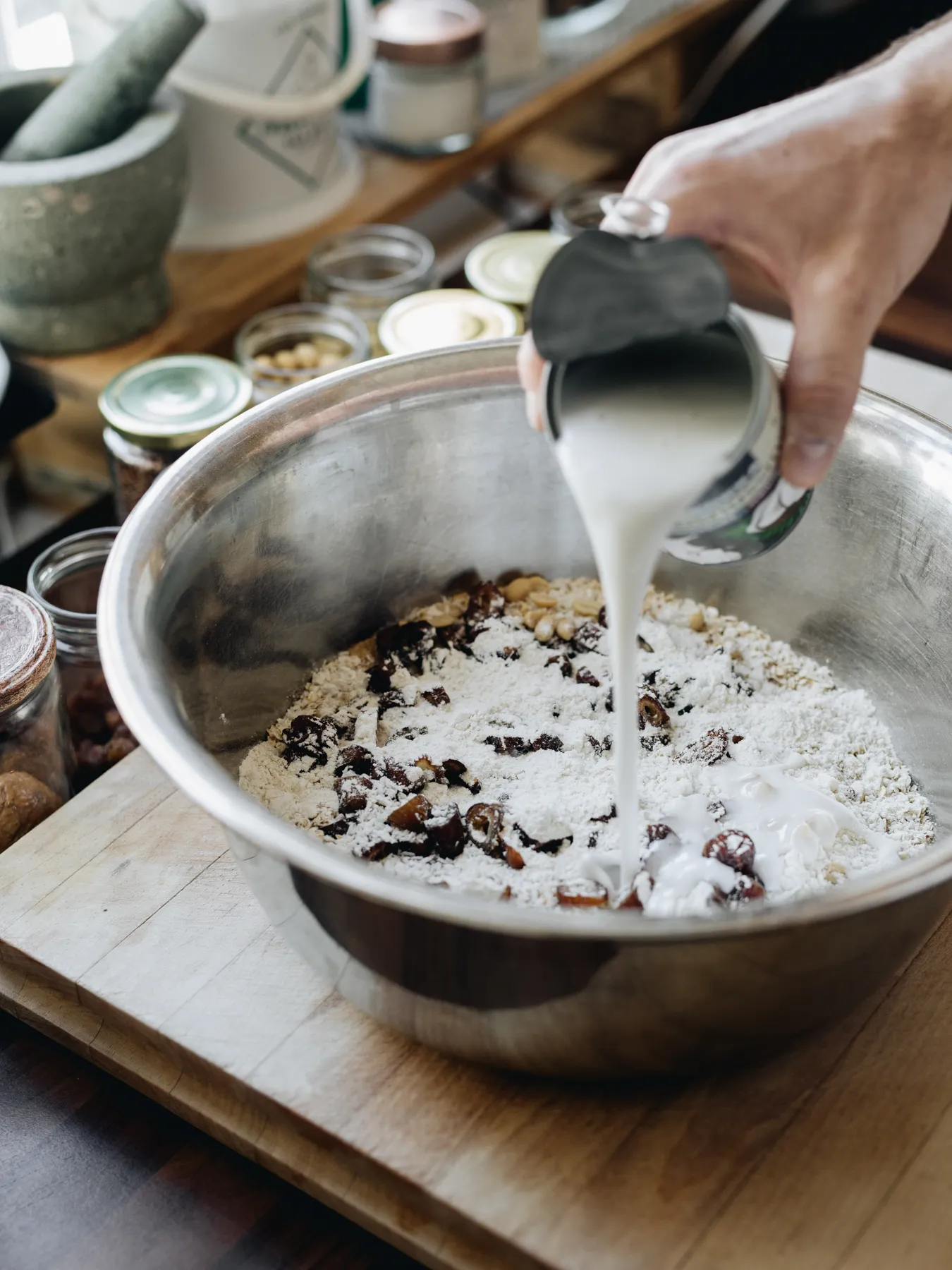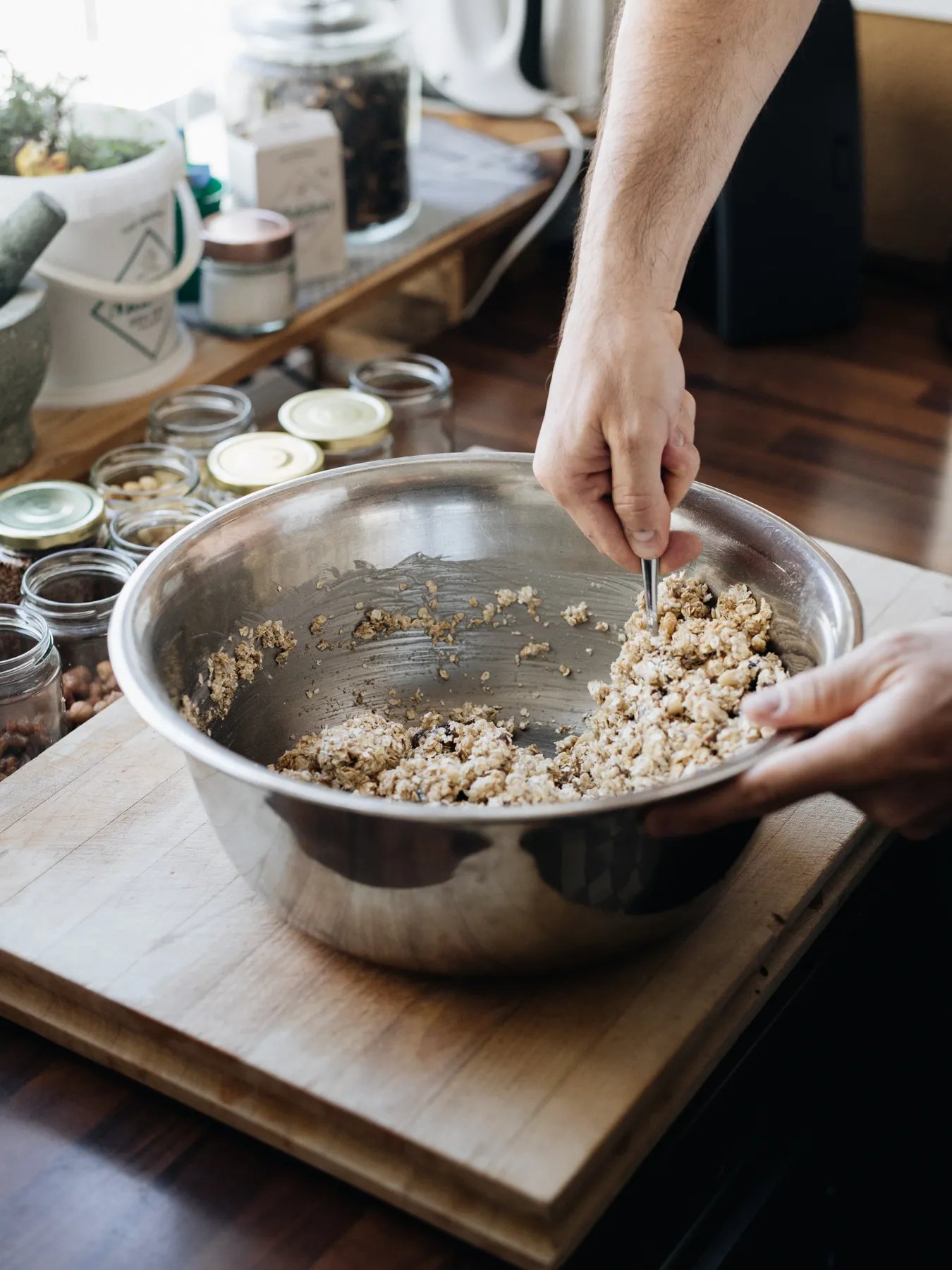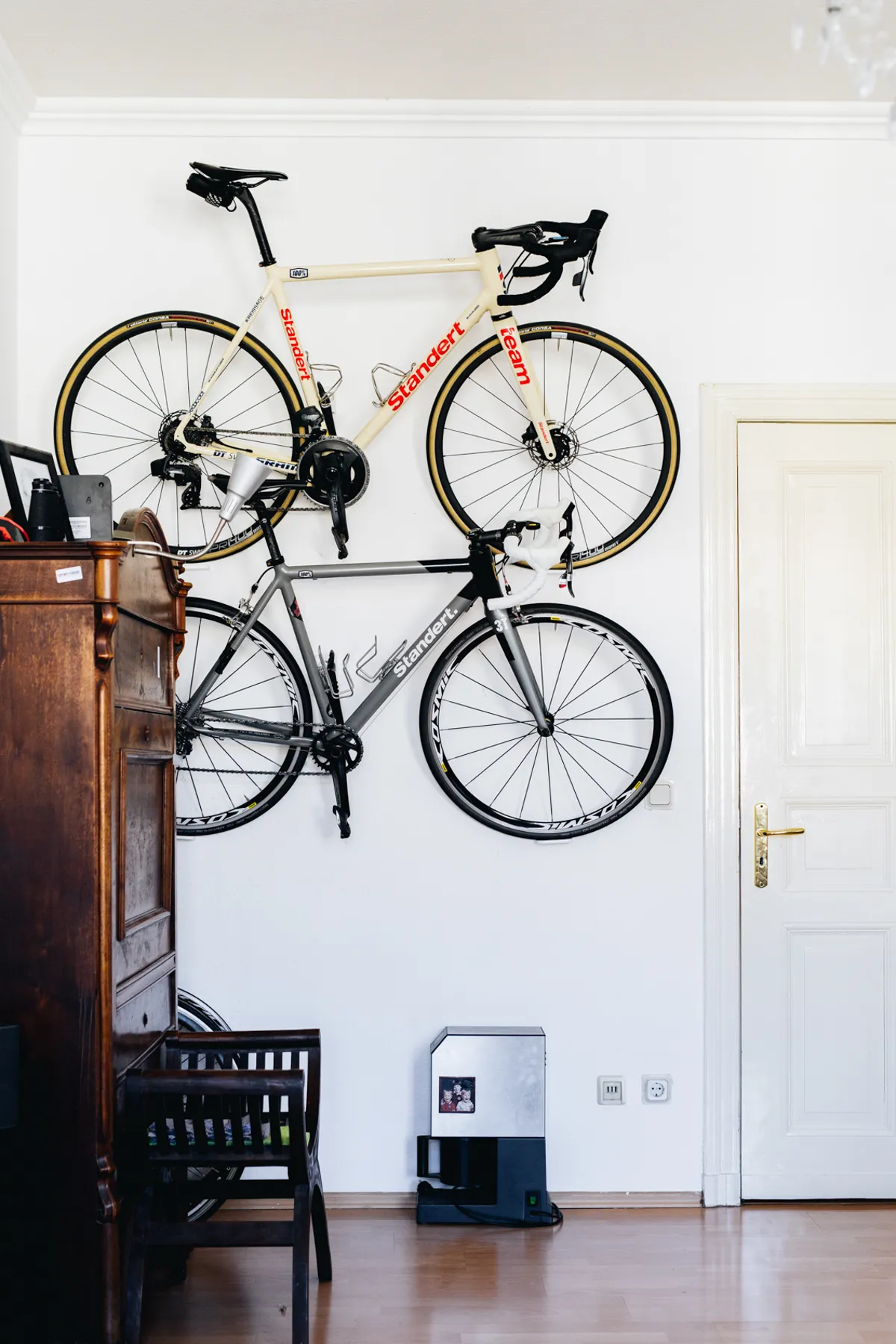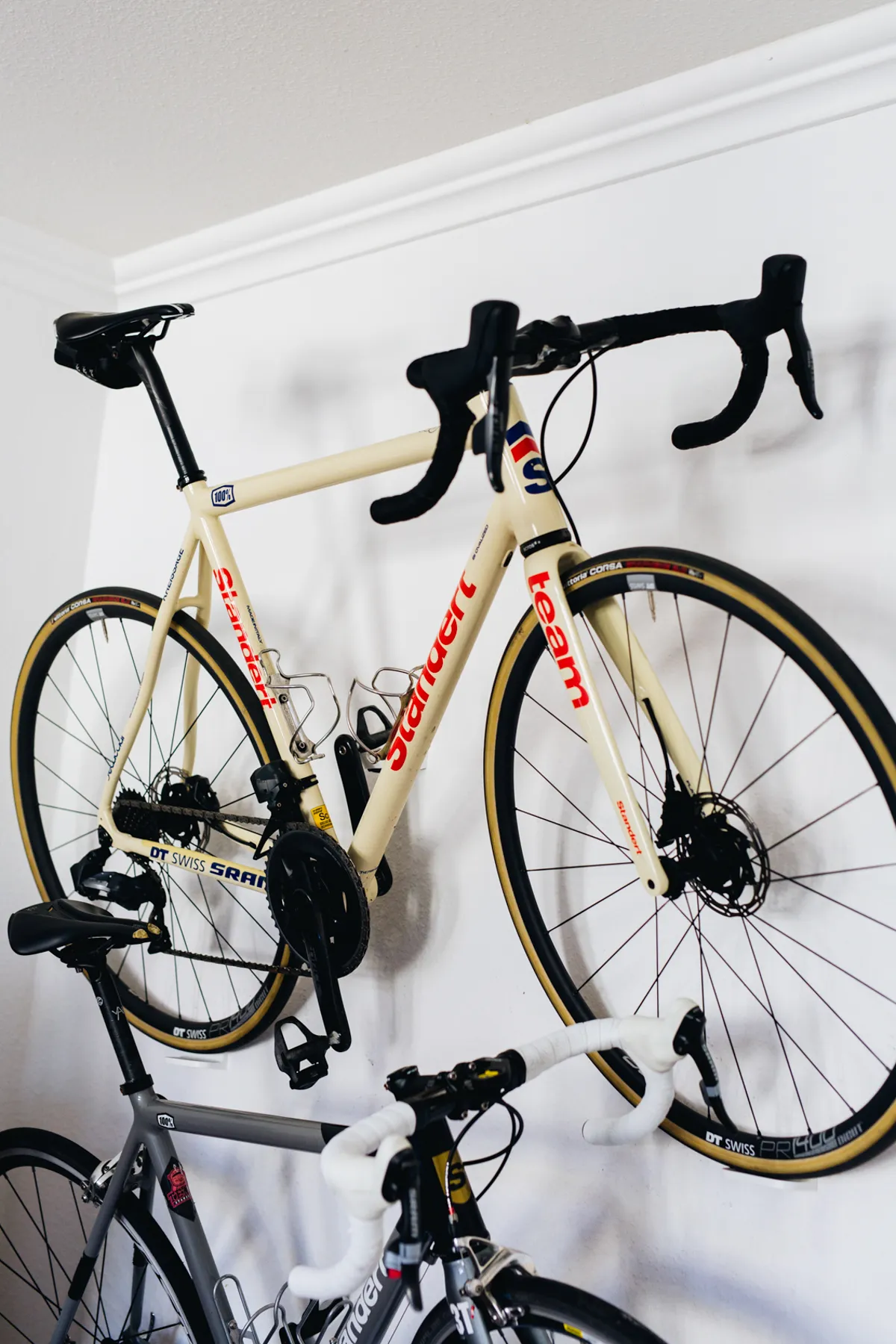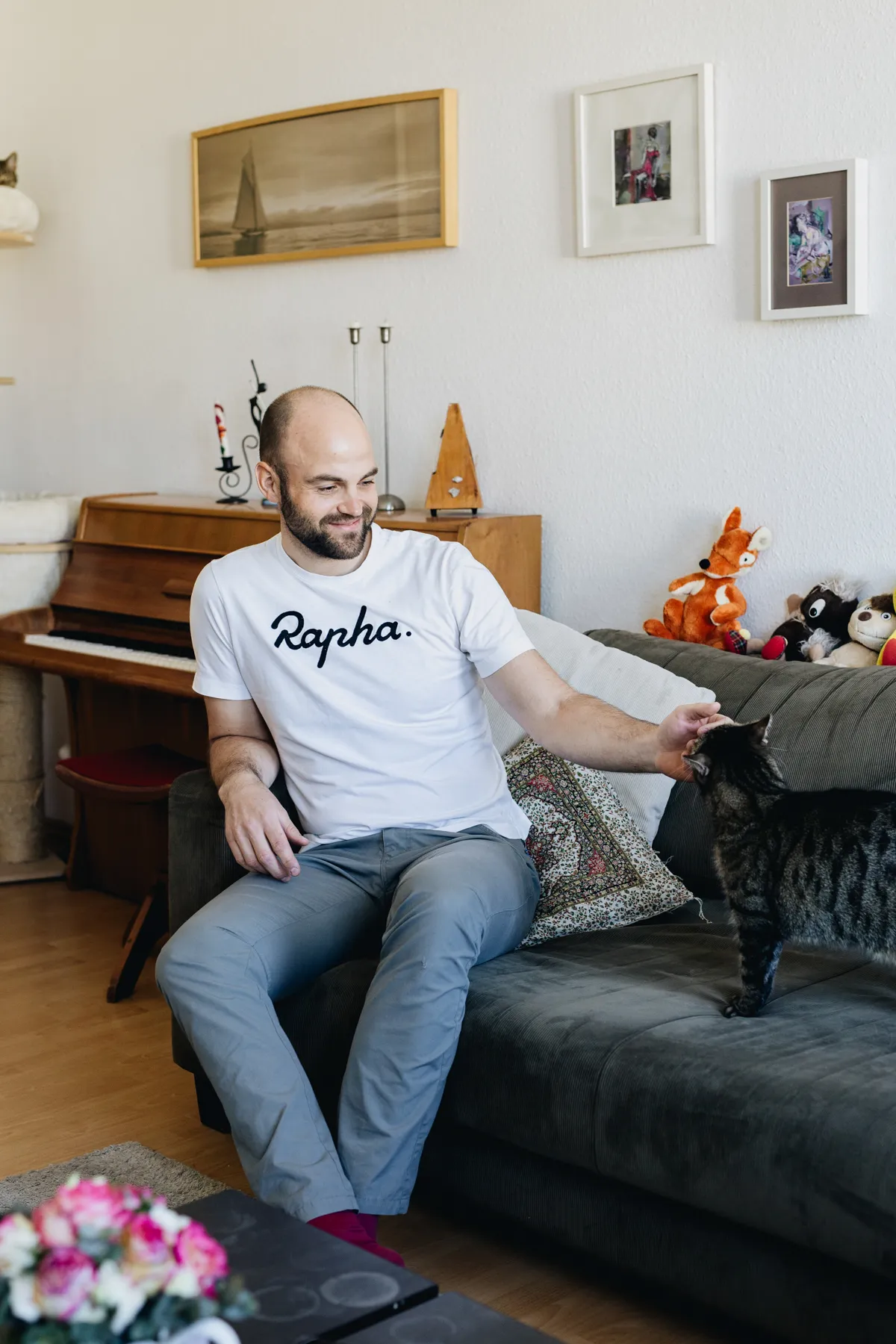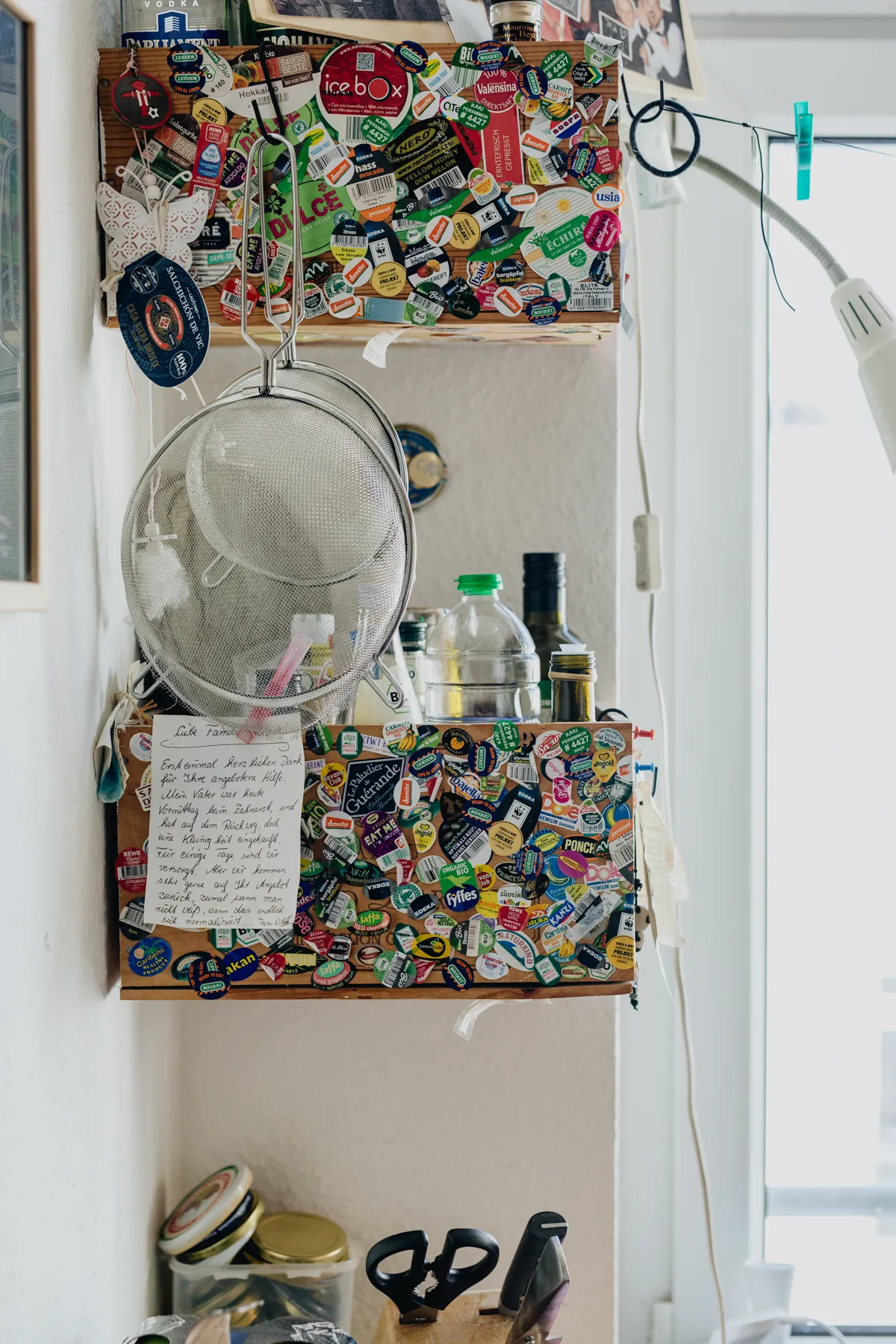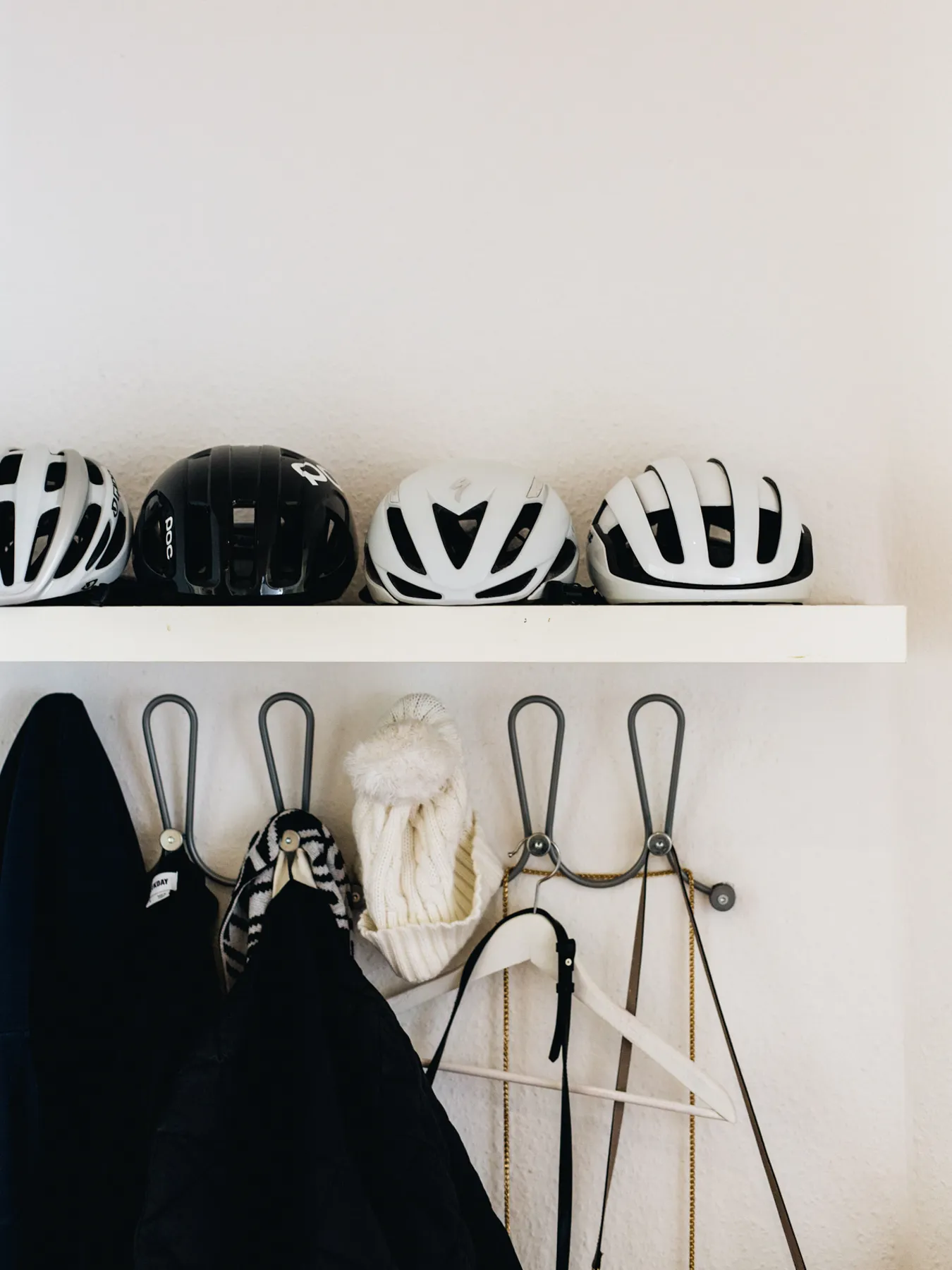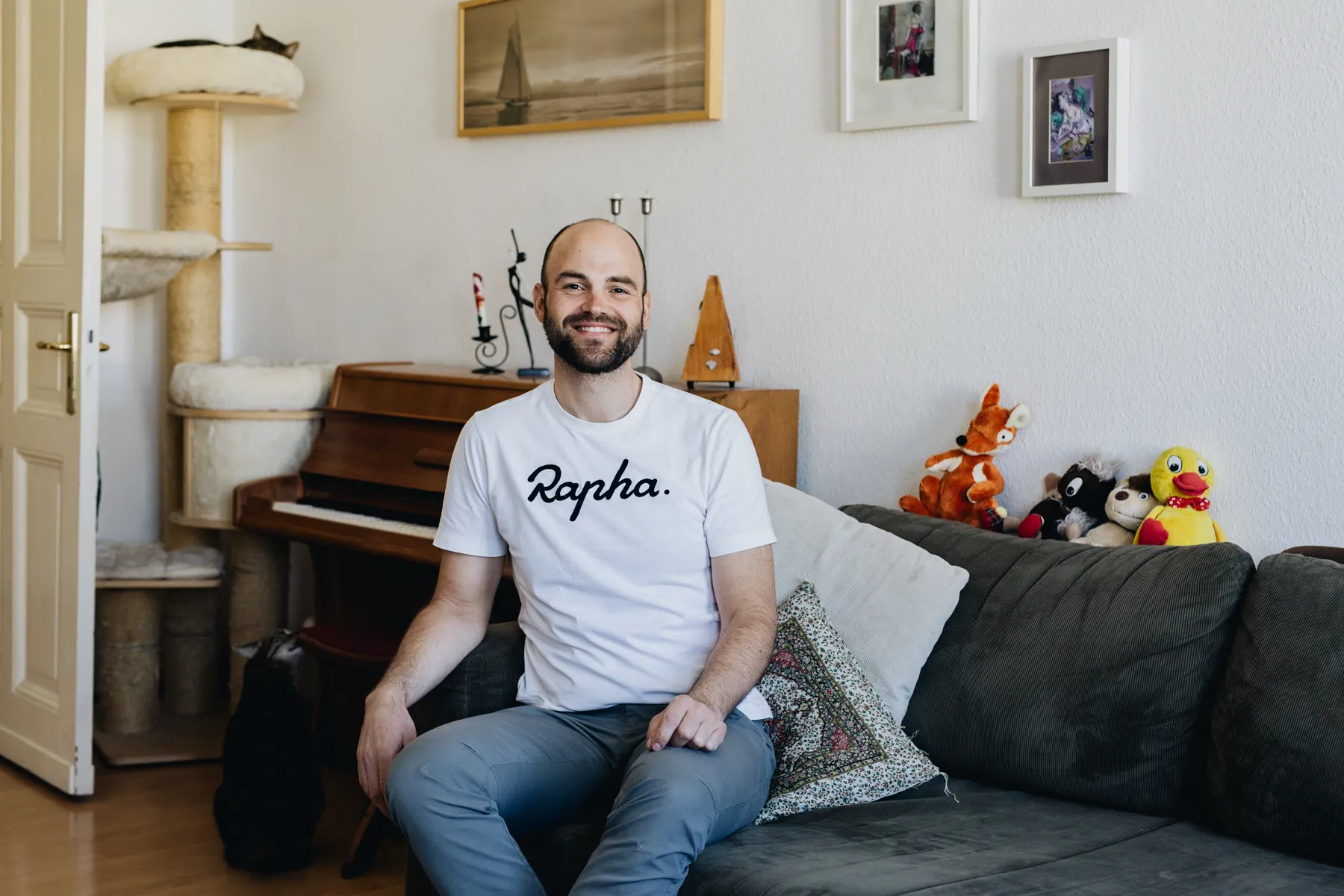 We visited Johannes in his Prenzlauer Berg home where bikes sit amongst cooking equipment, photos of his son and wife, a piano where his son plays, trinkets from travelling, and his three cats. We asked if he'd share recipes for what he would eat on a regular day cycling.
"You can buy a cookbook and read and prepare recipes, but most people who put in that effort and finish a meal in ten minutes decide to quit and go back to easier dishes. My perspective is – like this recipe – it has to be easy. Scrambled eggs, a bit of quark, nuts, simple."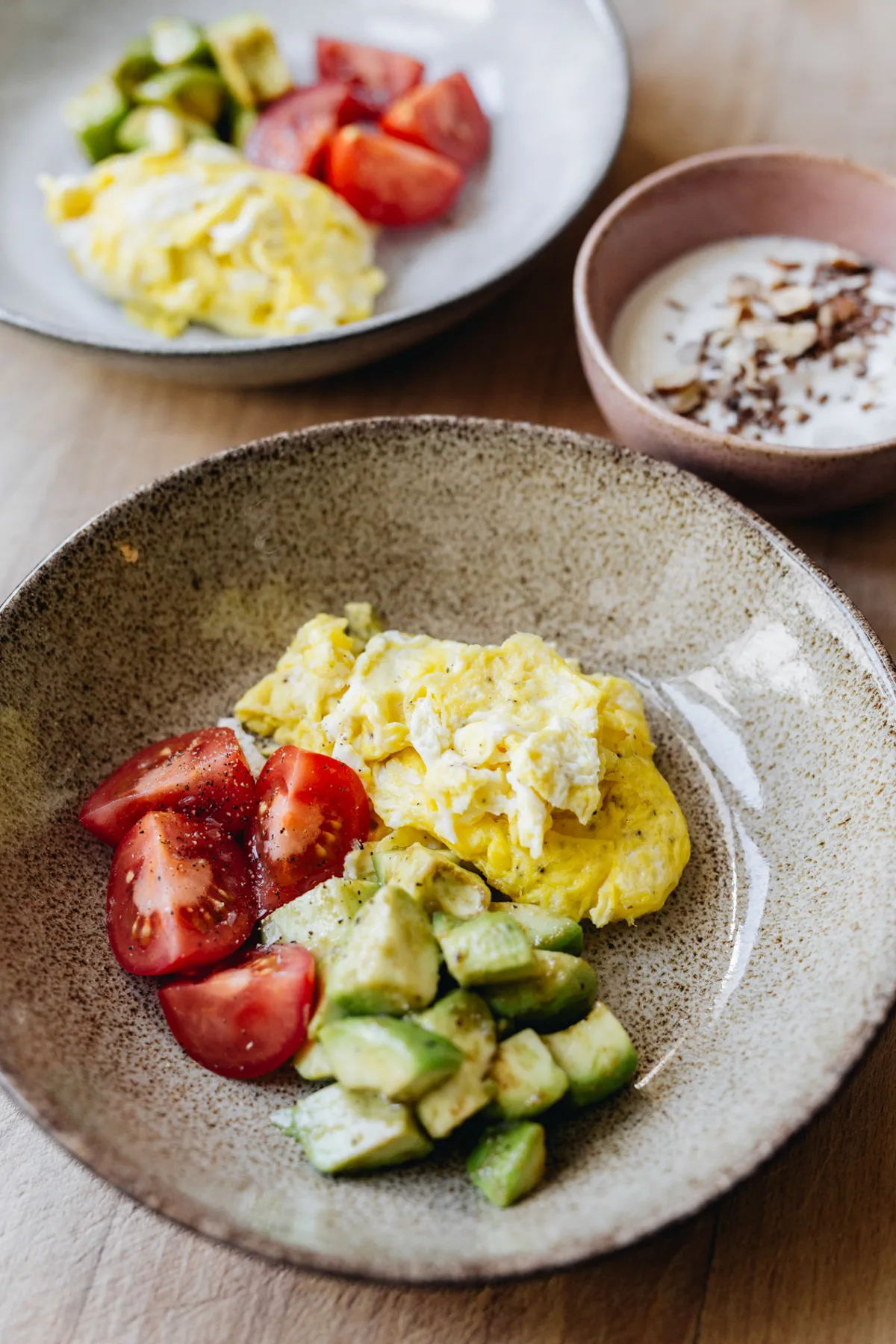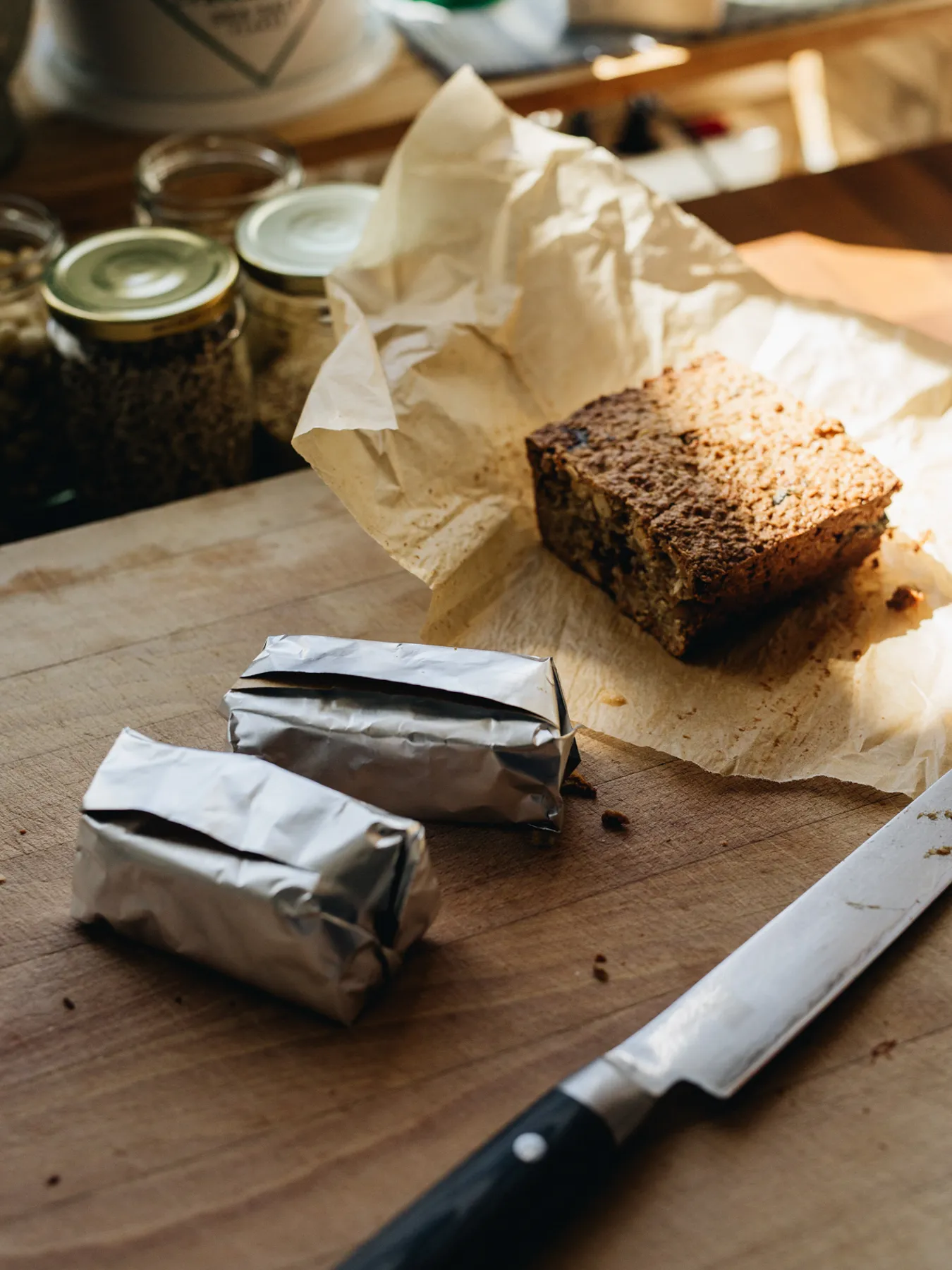 PRE-RIDE BREAKFAST: LOW CARB SCRAMBLED EGGS AND QUARK
Ingredients
2 medium organic eggs
1 avocado
Handful of cherry tomatoes
Butter
Salt and pepper, to taste
SKYR Quark
Handful of nuts
Honey or agave to taste
Method
Scramble eggs in a bowl with a fork. Put a little butter in a cold pan and heat it up. When the butter is melted pour the eggs in the pan and salt and pepper. Plate tomatoes, avocado and eggs to serve. Season to taste.
In seperate bowl, scoop quark then add chopped nuts and honey or agave to taste.
DURING-RIDE SNACK: HIGH CARB MUESLI BARS
Ingredients
400g Oat flakes
200g Sugar
10g Salt
100g Peanuts
200g Dates, chopped
400g Coconut milk
50g Coconut flakes
100g Flour
Cinnamon
Method
Preheat oven to 150°C fan-forced. Mix all of the ingredients except the coconut milk. Warm the coconut milk to about 60 degrees (if you don't have a thermometer, this is just warm to touch–about 5 minutes in your preheating oven should be good temperature). Then add the warmed coconut milk and mix well until it's a smooth dough.
Baked for 90 minutes and remove to cool. After it's cooled, slice and wrap.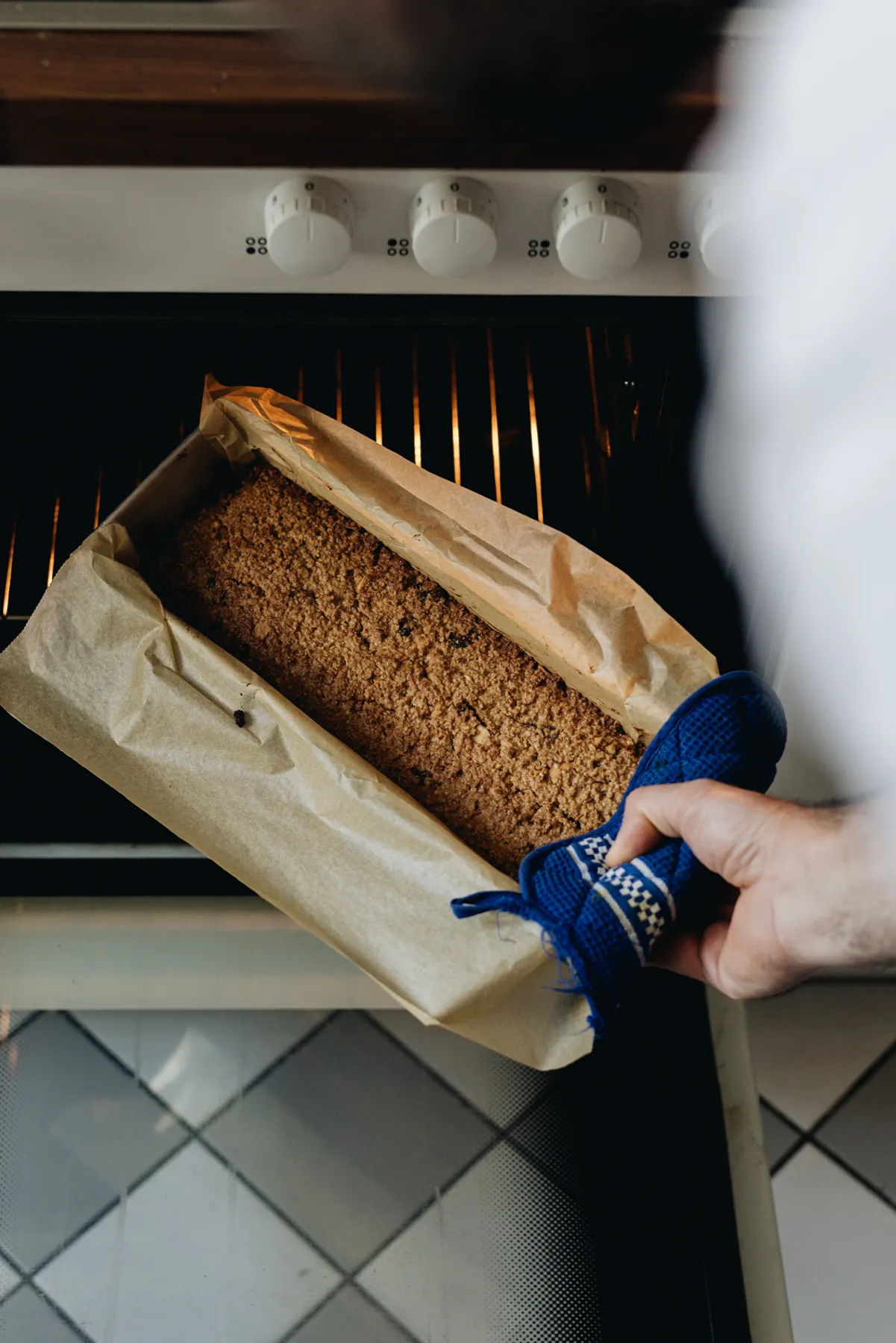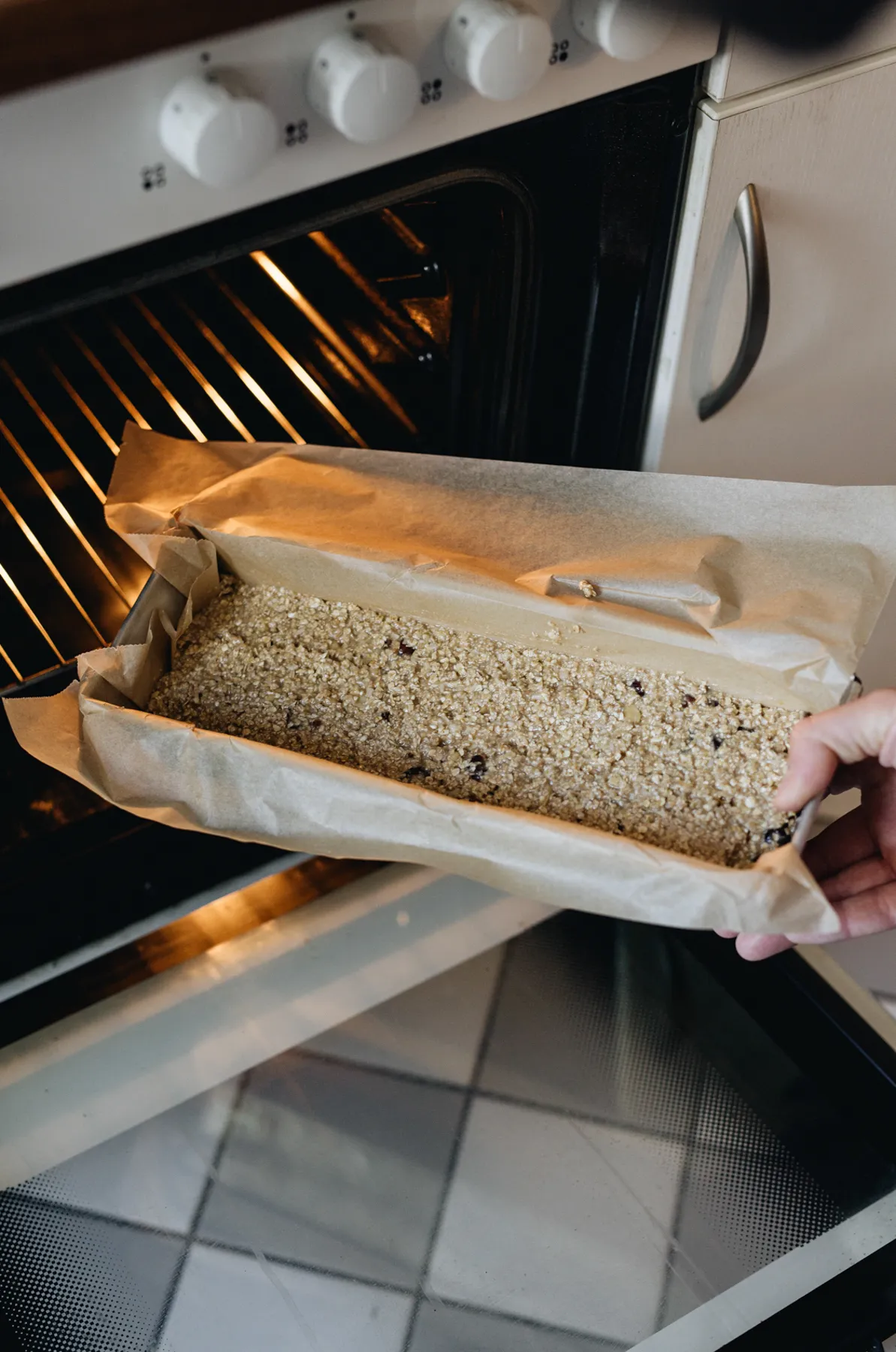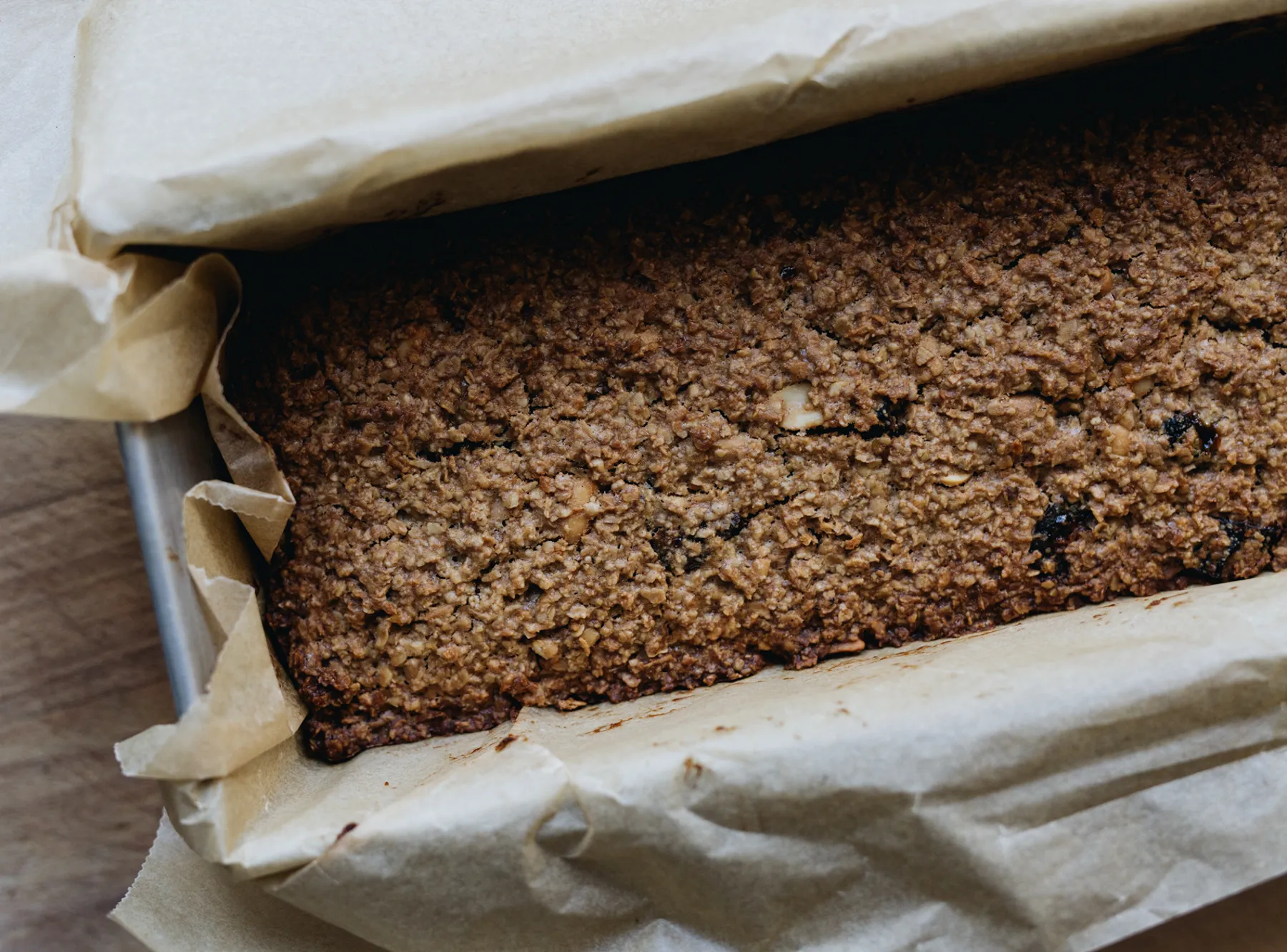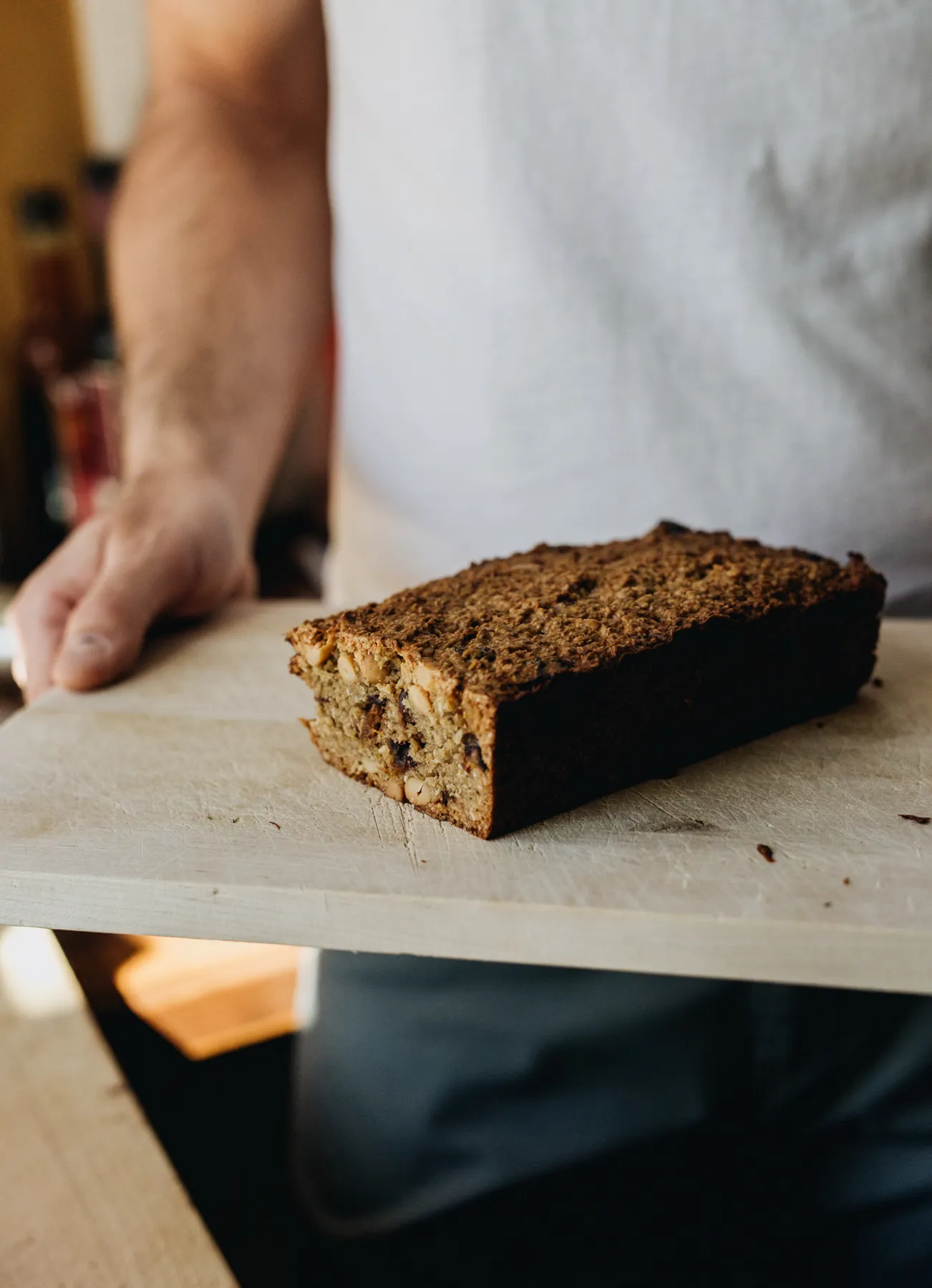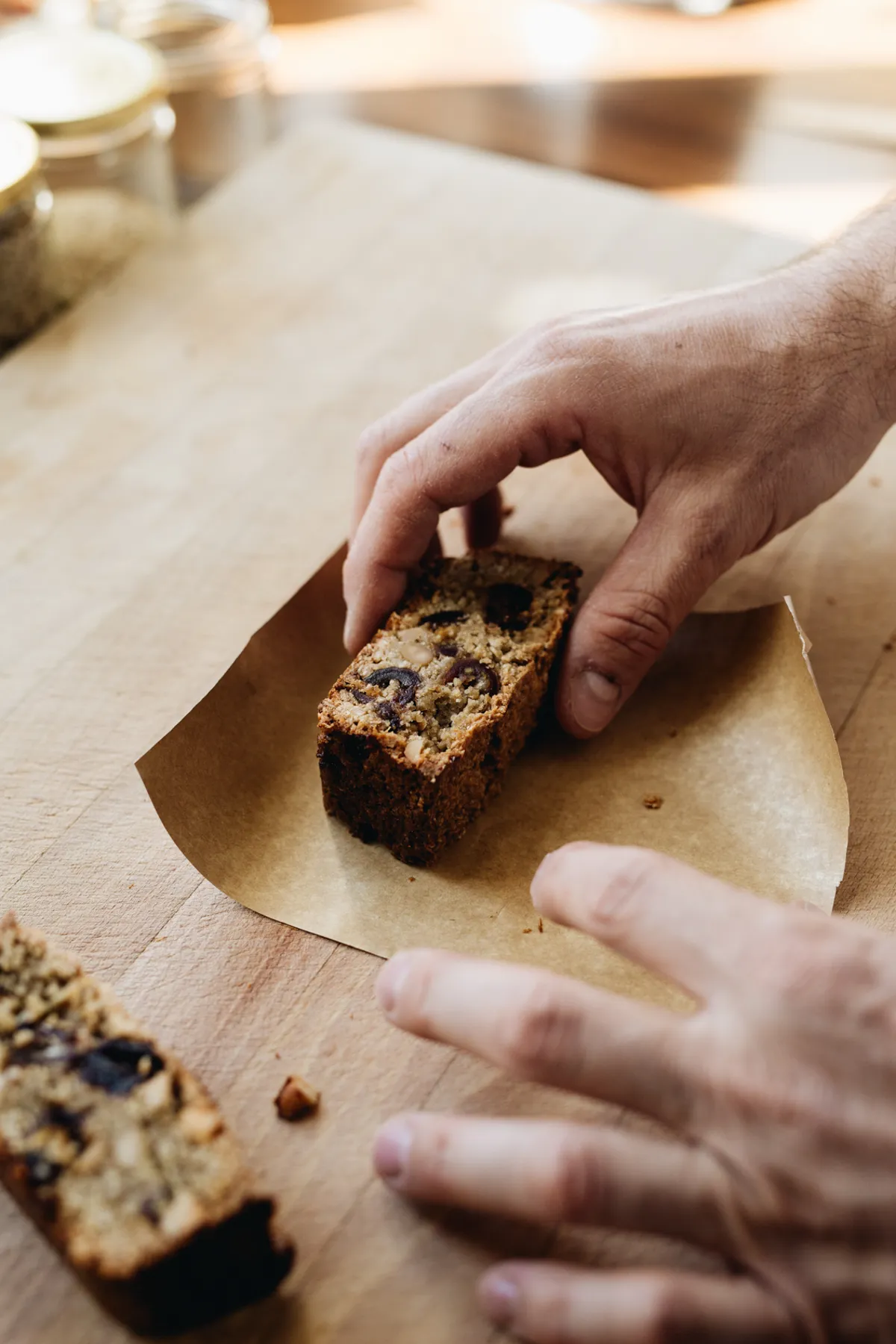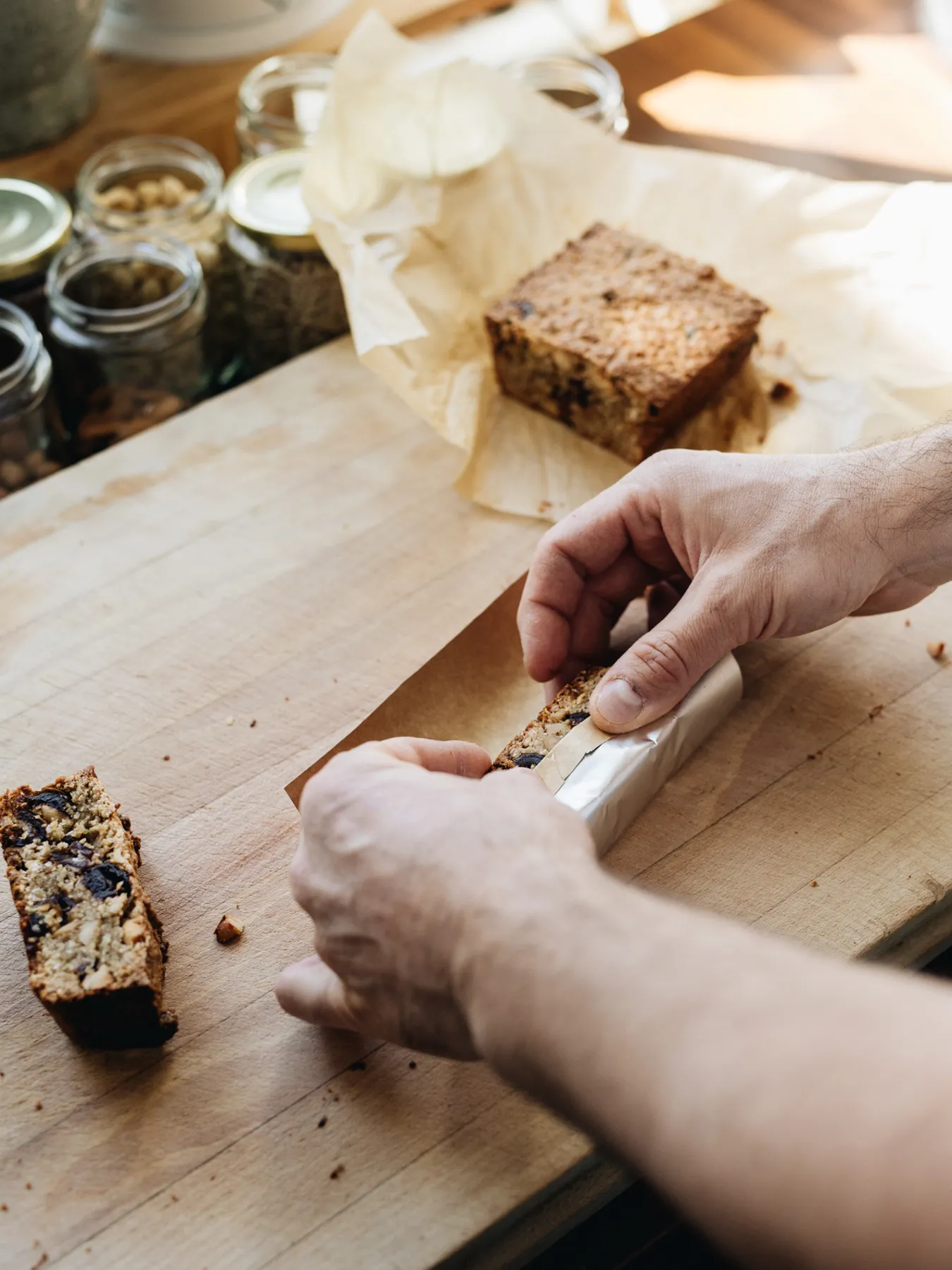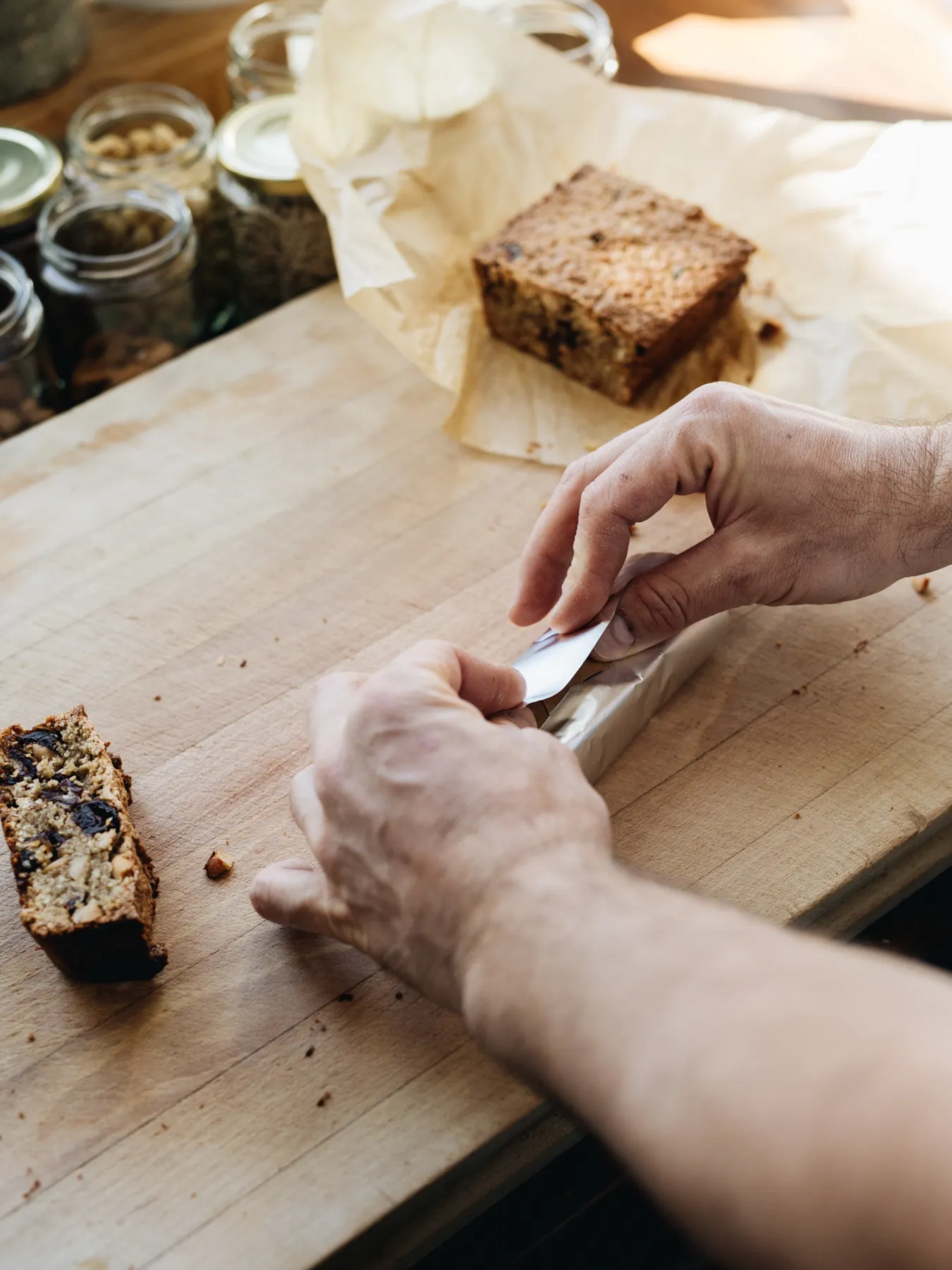 Keep up with Johannes' cooking and riding adventures on his Instagram: @johannes.m0ritz