The King's Cross Estate in London is a historic place. The site previously hosted smallpox hospitals, a community wildlife reserve, and was even the rumored burial place of Queen Boudicca. Between the coal drops yards, a fountain welcoming families, and a range of young businesses, this area in North London is now a hub for entrepreneurs that pays homage to its past. Nestled amongst the coal drop yards and highrises is VIA Atelier: a cycling concept store we are proud to call one of our partners. Our Head of Sales, Tom Burton, VIA Atelier recently visited and joined Nick Frendo of VIA to talk about the concept, riding in London, and the upcoming King's Cross Crit.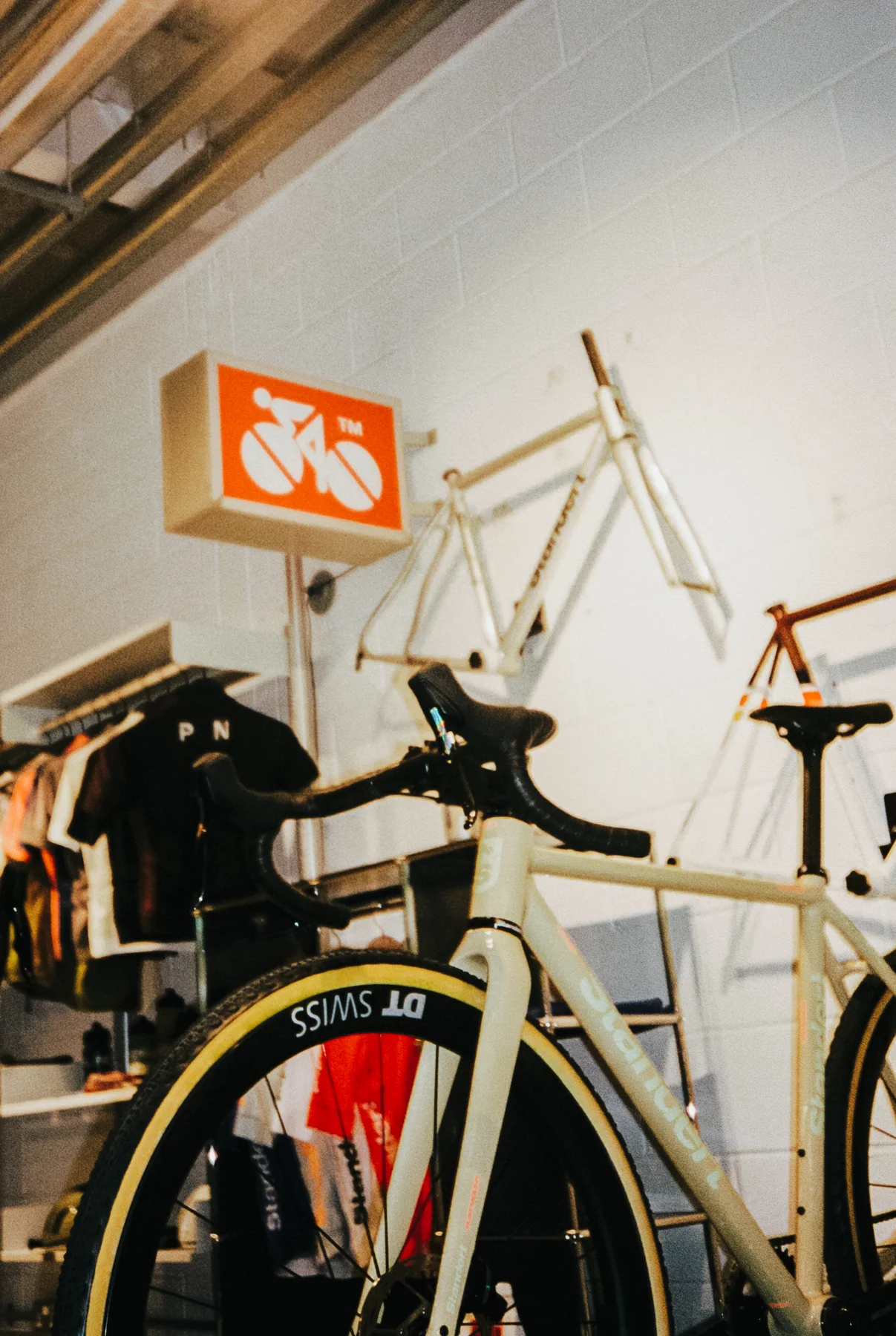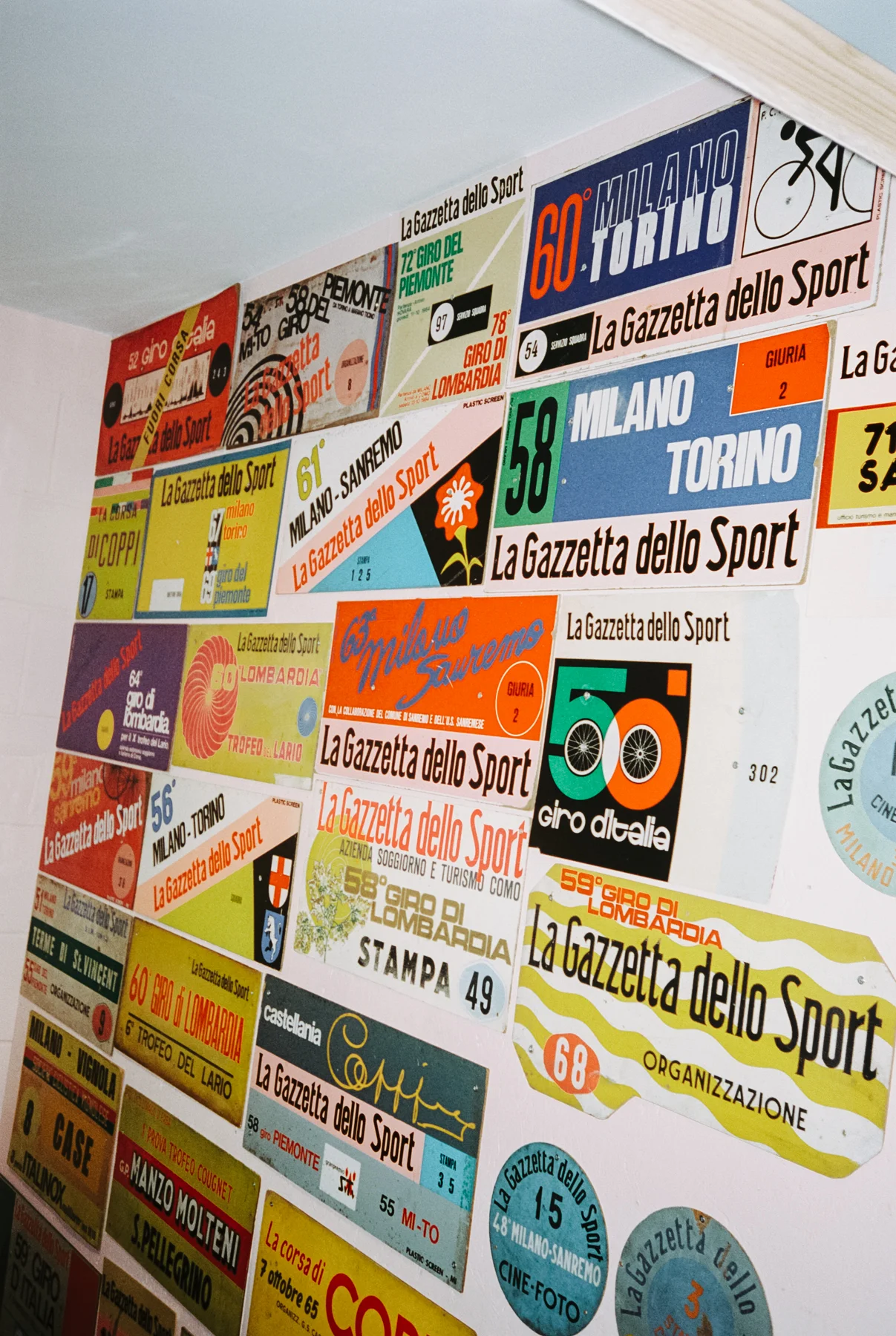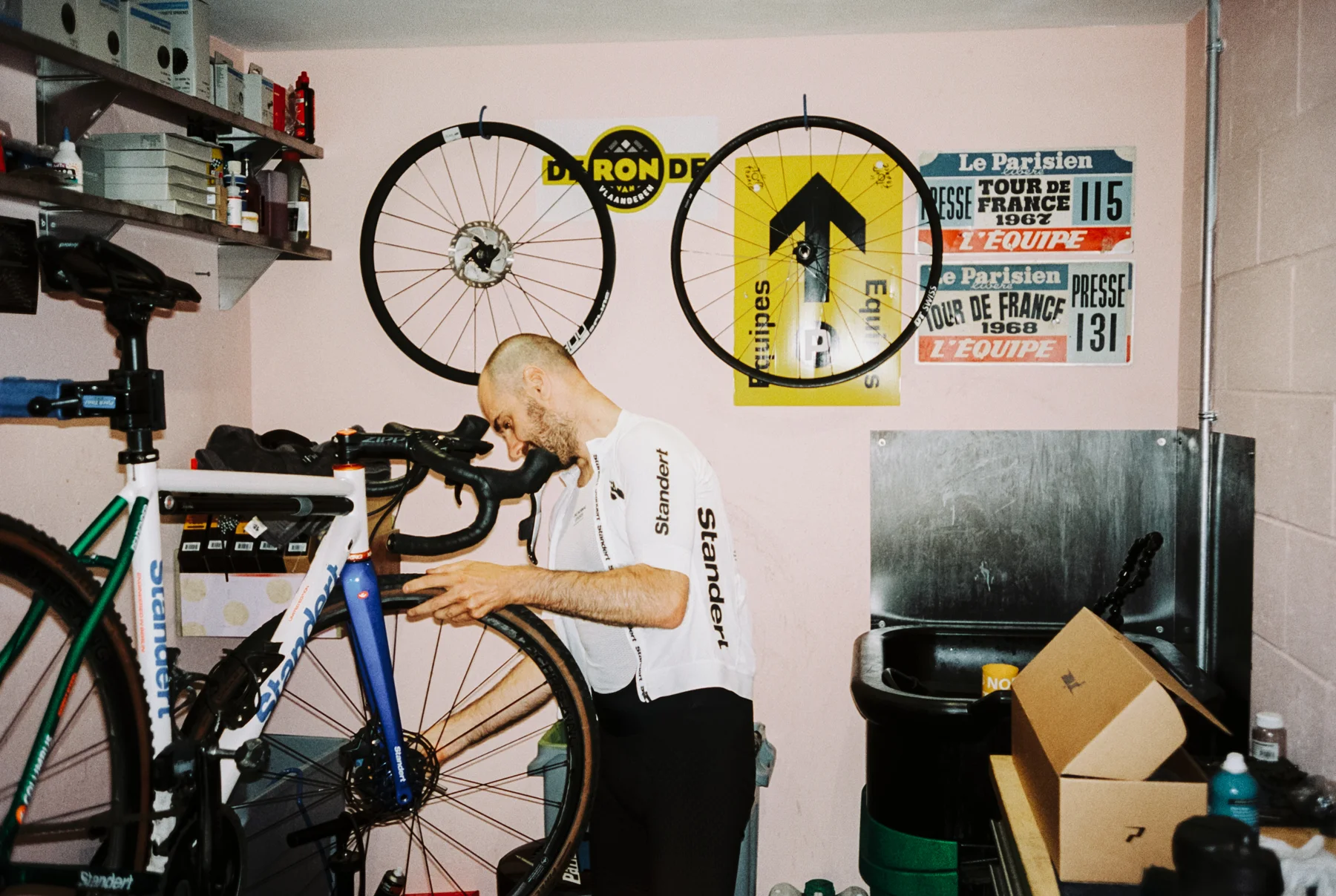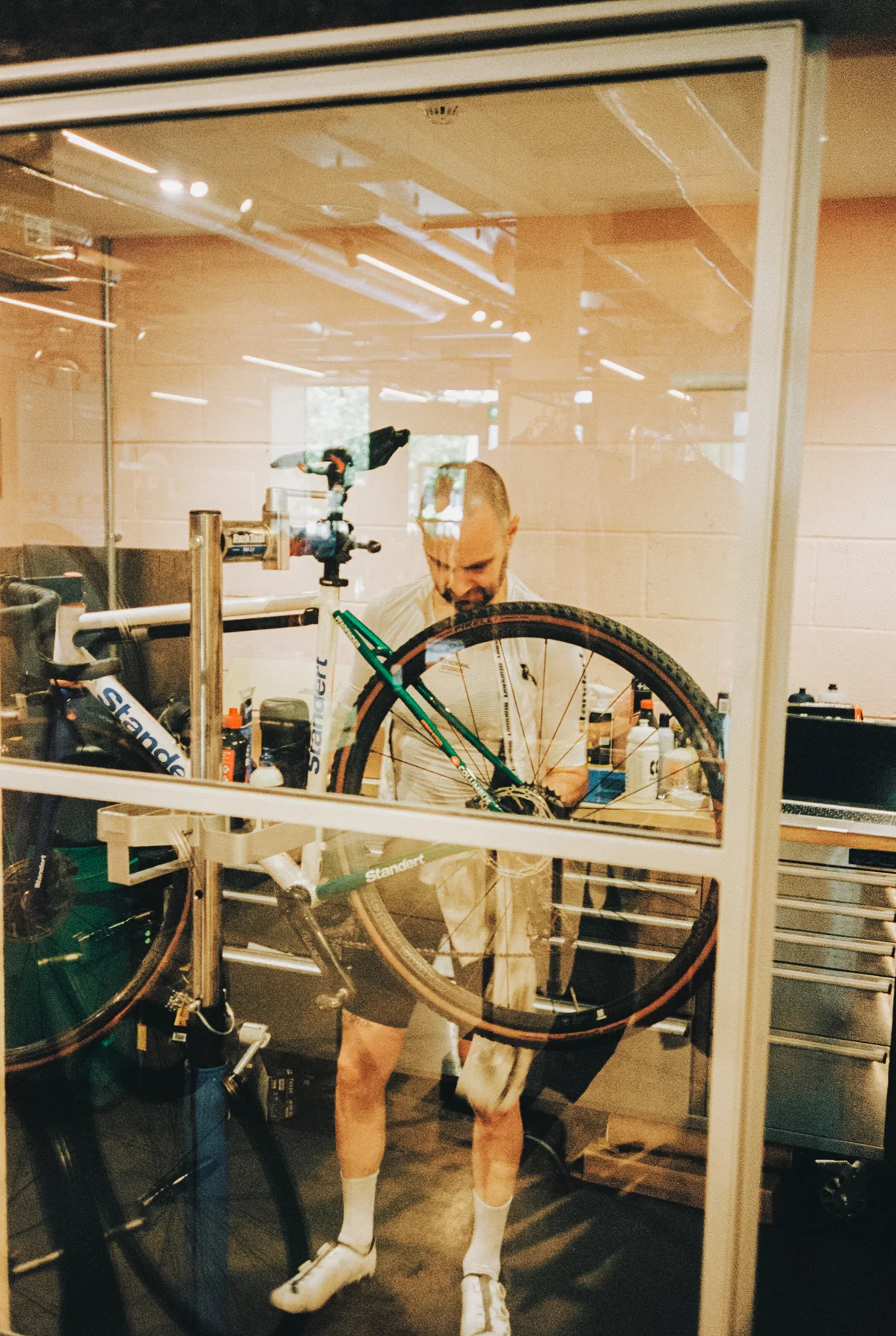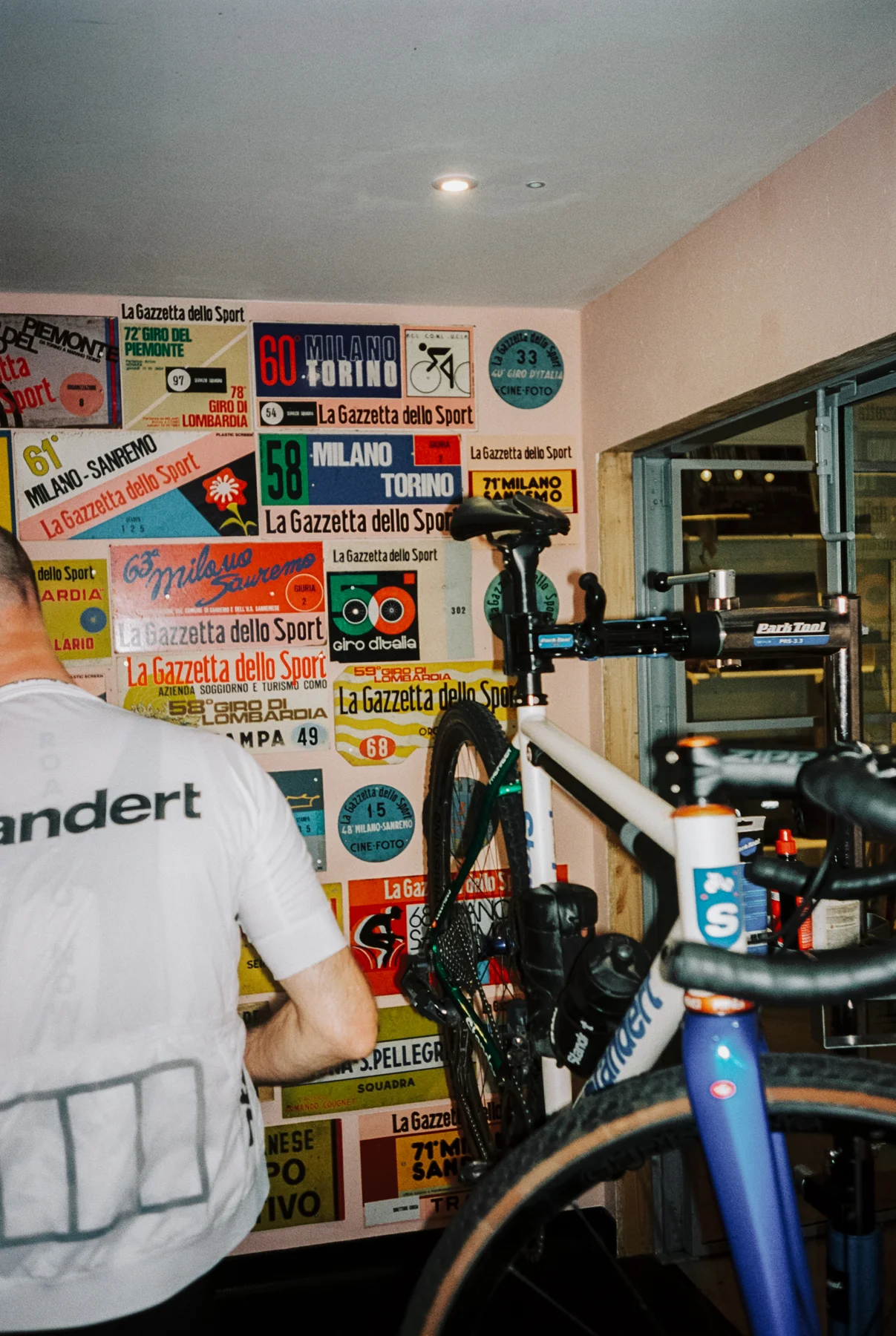 Who are you and what's your role at VIA?
My name is Nick. My role is General Manager, which encompasses at least some of what I do. I do everything from sales on the shop floor, putting bikes together for people, leading rides, social media, and communication.
Really everything. A jack of all trades.
(laughs) Yeah. Definitely a master of none.
VIA has been open for nearly a year. It's your first birthday this month. How did the original concept of VIA come about?
For a long time, the owners Michael Sodeau and Anthony Demetre wanted to do something at the King's Cross Estate that was cycling related. They own a restaurant here, Vermuteria. During the pandemic we realized how hard it was to get product–not just because of stock availability, but because you couldn't go to the shops and try on a helmet during lockdown. Instead, you'd go online and buy two, or order a couple of jerseys, see what fits, and send one back.
I guess it was a perfect storm: not being able to buy anything or try it on and having to send stuff back led them to the idea. There are some incredible bike shops in London, but I think in the pandemic when everyone was shopping online, bike shops had to adjust the way they were operating. Suddenly it's not feasible to order £40,000 worth of clothing that's hard to sell, probably discount it at some point, and be left with stock.
Yeah, tricky.
These shops are left with products they can't sell. You could go to any bike shop and buy a bike, you could get your bike serviced, but as a cyclist where do you go to try stuff on?
I personally don't buy online. I like to touch and feel the products and try them on. The thought of having to traipse down to the post office to send stuff back drives me mad. I still like to shop of course, so we felt that there should be a place where you can try stuff on and talk to someone with experience about it–someone who might have used it or feels passionate about a certain product or brand. That, we feel, has been missing from the industry for a little while.
So, we found the building here. The estate is incredible. I've been coming here for years to have dinner at one of the many restaurants or for coffee post laps, and obviously it's a place that Michael and Anthony feel a connection to. It's quiet and a nice environment. We ultimately felt there was an opportunity for something a bit different.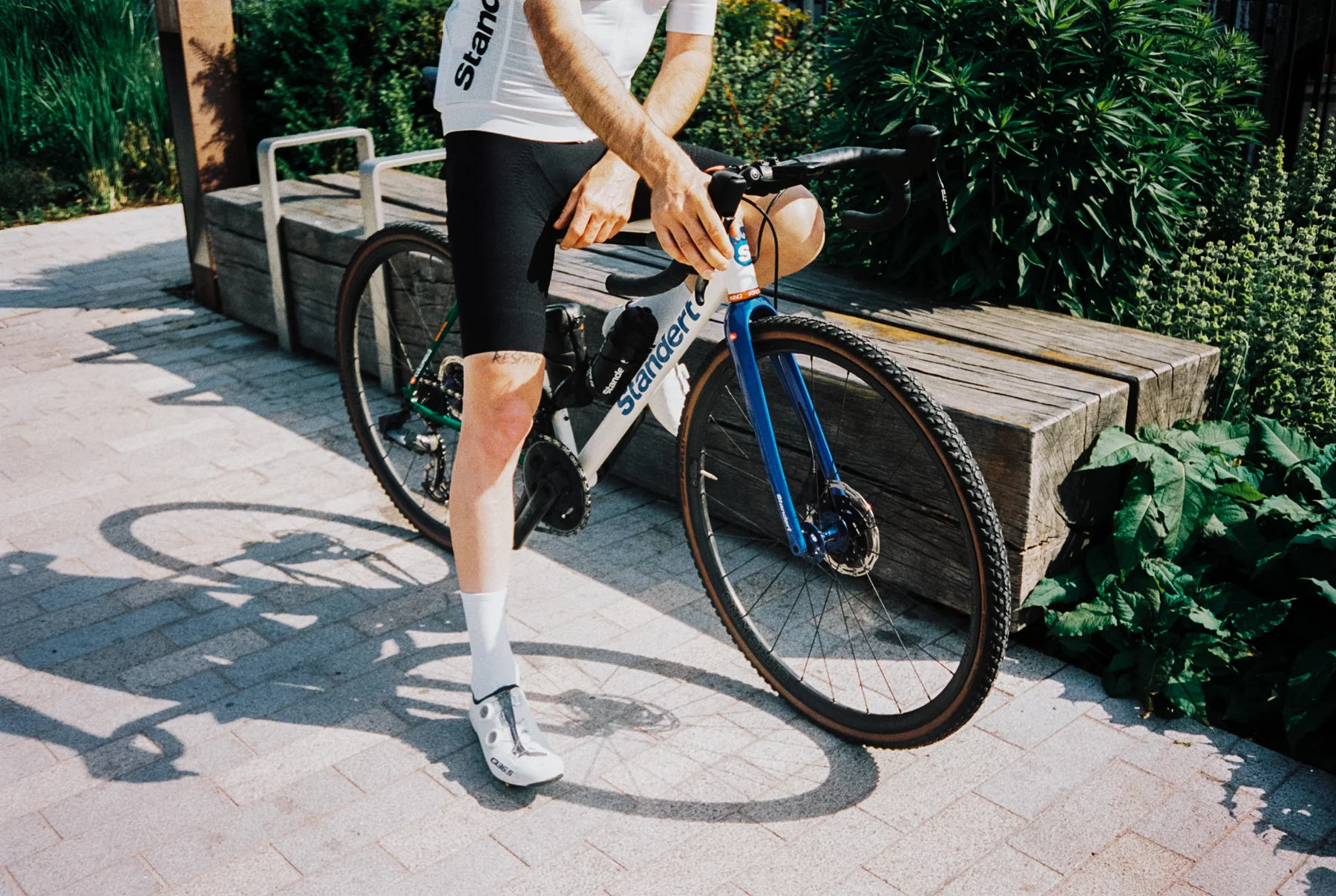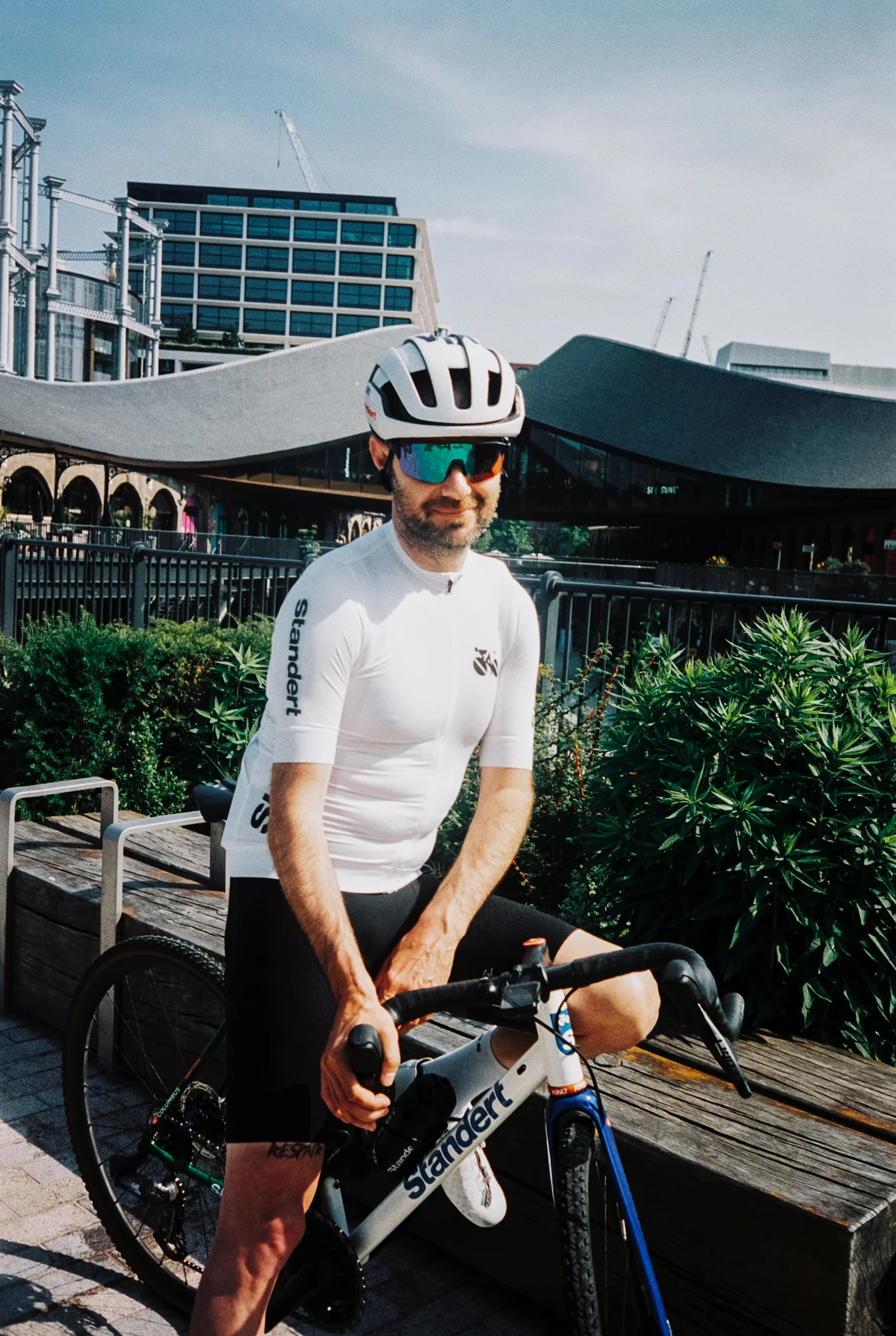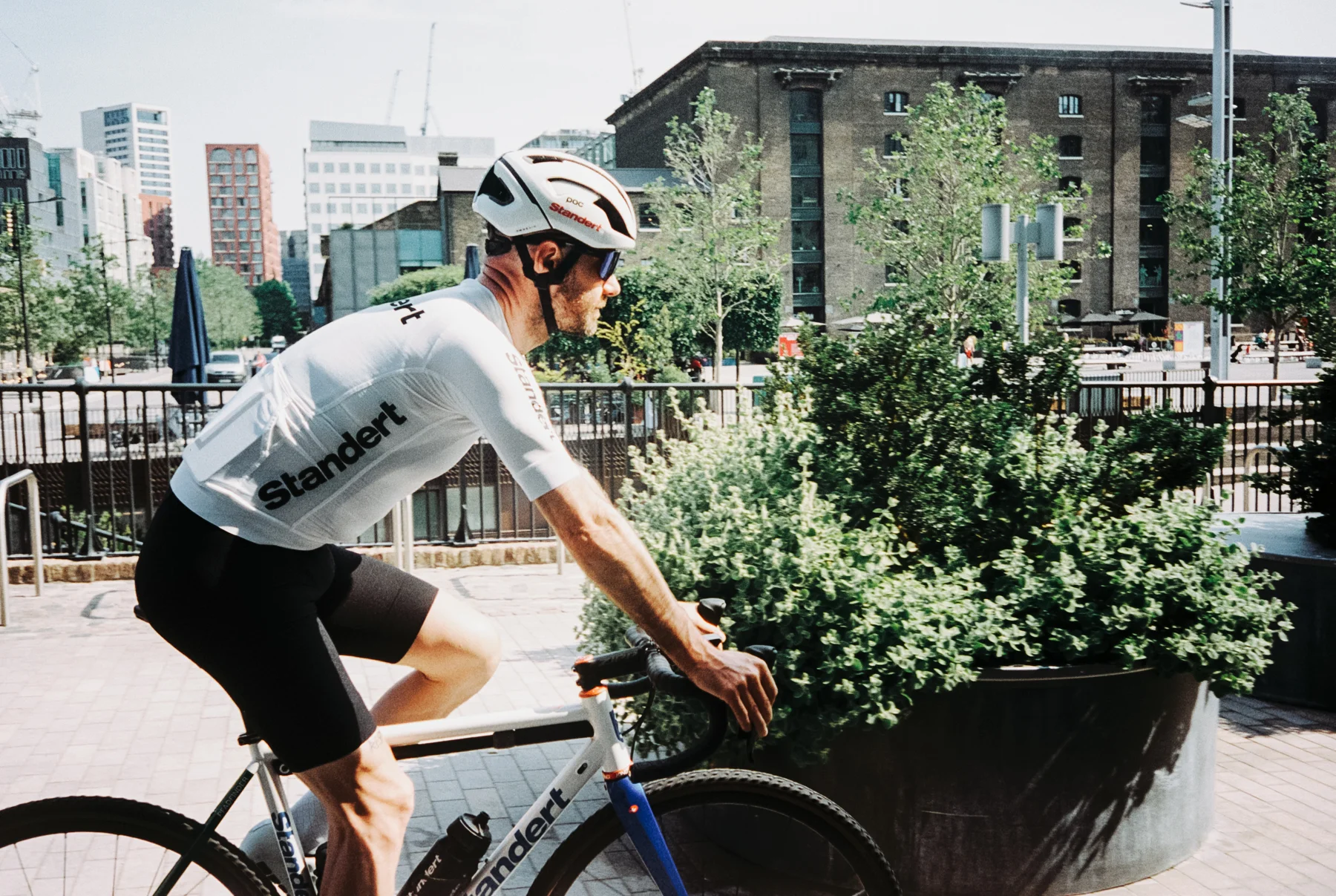 What do you think is the most exciting thing happening in cycling right now?
King's Cross Crit (laughs)
Definitely King's Cross Crit (laughs).
In terms of the industry though, I'm a grumpy old man. I've been around cycling a very long time-
You've seen it all.
Yeah, and the changes that happen are interesting. Cycling is very fashion-driven now. A part of me loves it, I want to wear the right kit and look good like everybody else. But part of me doesn't want to be influenced by it.
It's taken me quite some time, but I would say I recently stopped being so anti-gravel. I can't remember the last time I went on an all-road ride. I used to be a mountain bike guy and I've ridden off-road and raced and stuff like that. For a while I felt that gravel was some kind of hype train. The more I ride, the more I realize it gives you the freedom you don't get on the road. You look forward to belting down the road and jumping on a trail. I did my first bikepacking trip this year.
Italy looked pretty nice.
Well, apart from the snow and rain (laughs). I also did an incredible bike-packing trip in February. But yeah, there's a lot of good stuff happening. Cycling was a bit inaccessible for the people who were coming into sport 10 years ago. It tended to be wealthy people, who probably work in the city and could afford anything they wanted. That drove the industry for quite some time. Now we're seeing many more young people. Instead of being in finance or similar fields, there are now a lot of creatives in cycling. You're seeing shifts from well-established older brands, who may be a little stagnant with the same thing they've always done, to younger, cooler brands coming along and stealing their thunder. That's really interesting to watch.
At VIA, what we're really looking to do is touch base with everyone. There's still a place for heritage brands, but there's cooler stuff too.
There's definitely a wave of new stuff coming out. There's so much creativity from people who haven't been in the industry that long who are making their own brands, clothing, or clubs. I think that's pretty cool.
On the mentioning of clubs–cycling for many people (until about two years ago) would've been established through a cycling club. Now, people are getting their own jerseys printed and although they are a club-
It's not a formal club.
Exactly. It's just a bunch of people on WhatsApp who go out and ride the same jersey. It's really cool.
I think it's super fun too. How do you see the cycling culture in London generally?
It's definitely alive and well. You just have to go to Regent's Park on a Tuesday or Friday and see how many people are riding, or look on Instagram and see people heading out in Surrey or Essex or Kent or people traveling. It feels like it's in a good place. The industry is not as strong as it was a little while ago, but there's definitely enough people around to keep it going, and the social aspect of cycling is really strong with all the clubs and cafes. It'll be interesting to see what happens.
You're right, the social scene here is really strong. It shows how many people go for laps or coffees. It's nice to see in a big city where riding is not traditionally easy.
The riding in London, like most big cities, isn't great centrally. But once you escape that it's pretty good – be it to Kent, Essex, Herts or Surrey. There are a lot of people who love that here.
Thanks so much. We're looking forward to joining for your birthday and joining you on the crit.
*Follow VIA Atelier on Instagram, visit them and see our bikes in their showroom at 18/19 Stable St, London, or join the King's Cross Crit on July 22 and 23, 2023. In this article, Nick rides a Standert Pfadfinder. *