LA GRANDE BELLEZA
Italian heritage, craftsmanship and design - a bicycle in honor of one of the greatest sports cars of all time.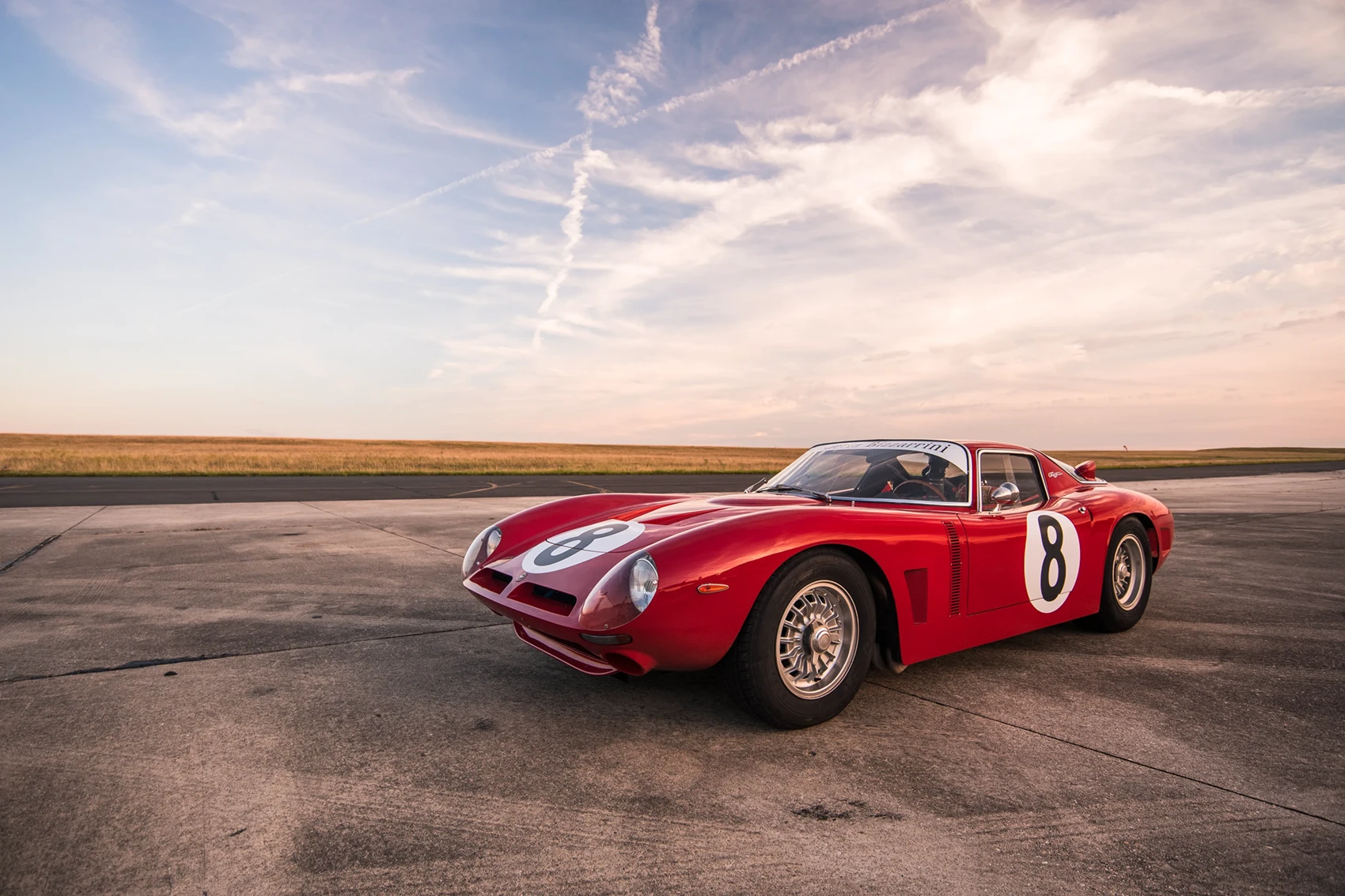 BIZZARRINI LE MANS 1965
Giotto Bizzarrini is a legend. As an engineer for Ferrari, Lamborghini and Iso he is responsible for some of the greatest icons in sports cars. Less widely known, but nonetheless breathtaking are his creations under his own name Bizzarrini.
His Iso Bizzarrini 3AC made history in the 24 hours of Le Mans in 1965. Regis Fraissinet and Jean de Mortemart won their class with an astonishing average speed of 169km/h and reached a for the time revolutionary top speed of 306km/h.
To celebrate this beautiful machine Standert and Bizzarrini teamed up to create the Biciclette Bizzarrini Limited Edition 'Le Mans' bicycle.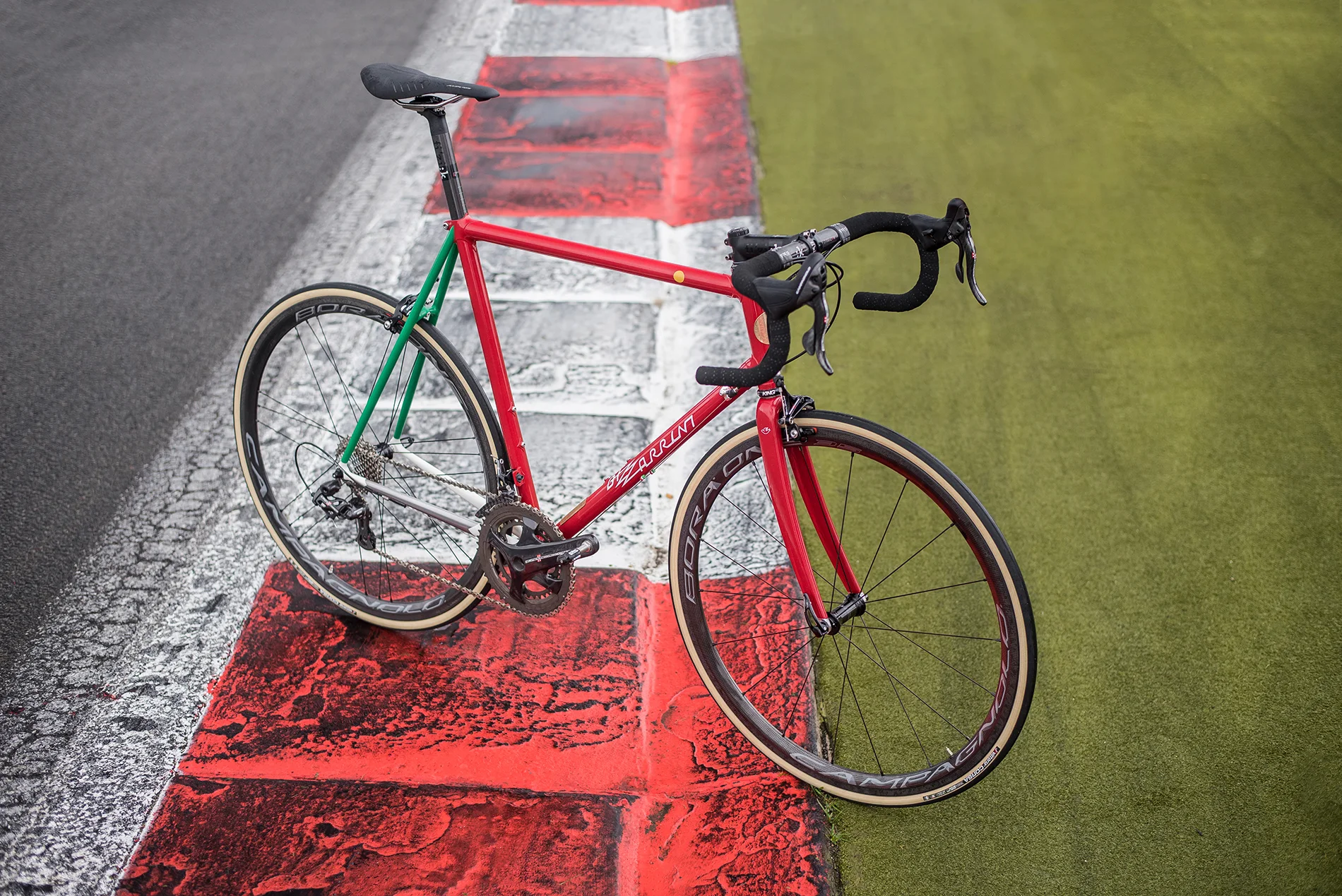 EXCEPTIONAL QUALITY, BEAUTIFUL DESIGN, HIGH END IN A CLASSIC LIVRE
Stainless Steel and Carbon, Columbus, Fizik and Campagnolo - only the finest Italian made Parts make up this amazing bicycle. Classic, yet modern high end, for pure pleasure, yet with impeccable performance.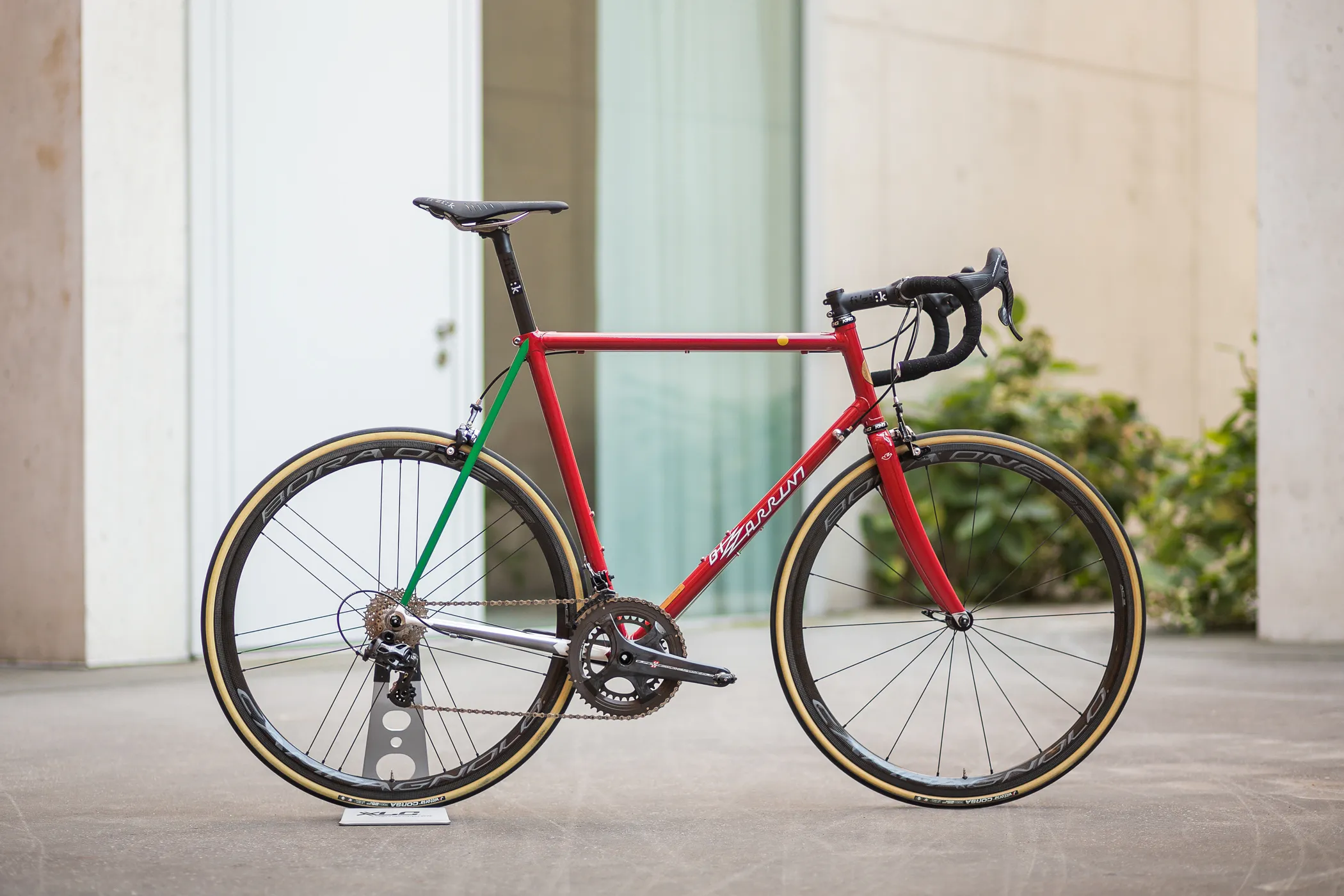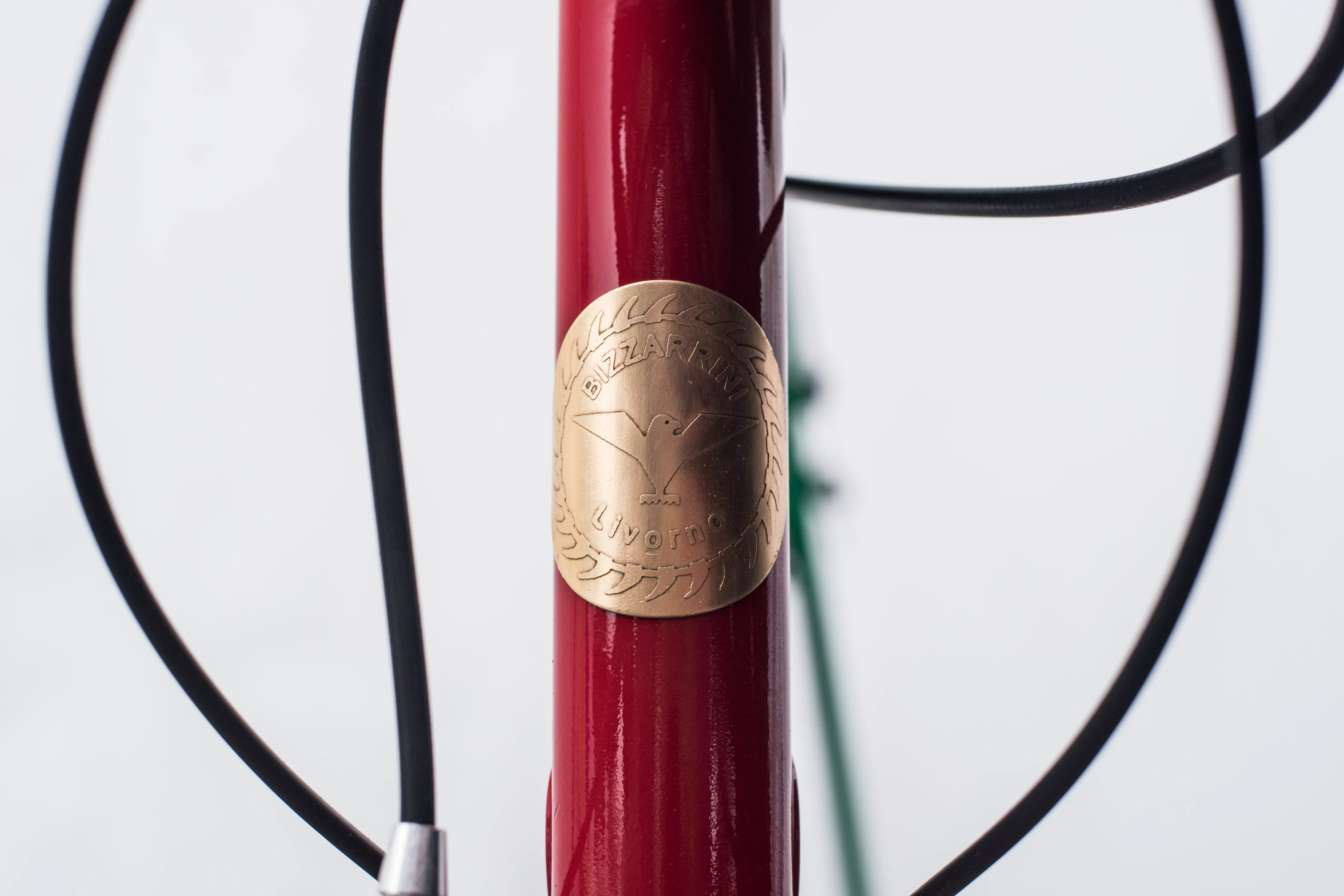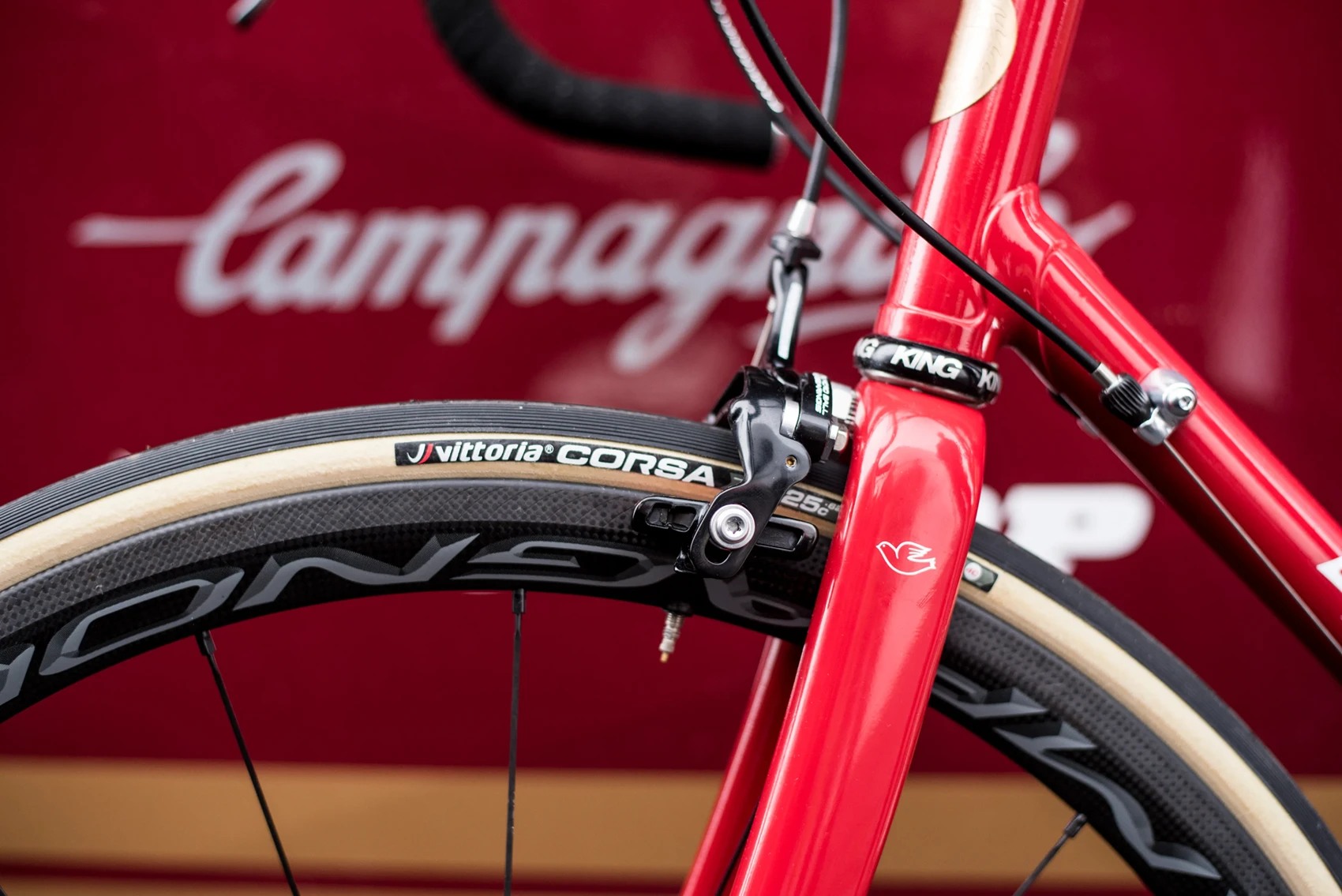 The Columbus stainless steel XCr frame is handmade in Italy. It is coupled with the beautifully curved Columbus Minimal full carbon fork. The bike rolls on Campagnolos Bora One dream wheelset and is specked with Campagnolos top-of-the-line groupset Super Record. The carbon finishing kit comes from Fizik.