Name any of the major cycling tours or races and it's likely Oliver Grabowski was there. Before settling in as Standert's new Head of Workshop, Olsen's career as a mechanic has taken him across the world, from China to Australia, Abu Dhabi and the United States.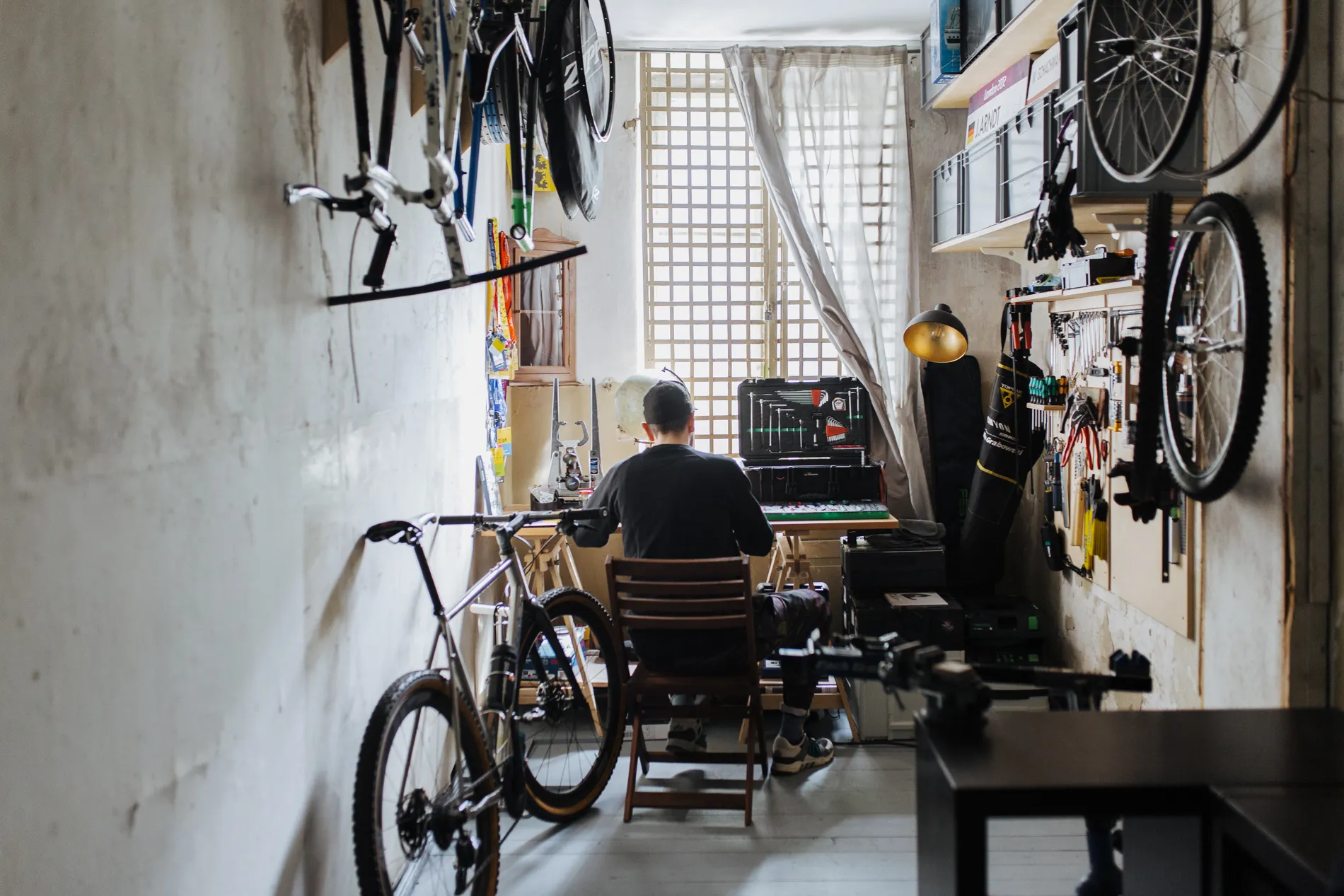 How did being a mechanic begin for you?
My father raced motocross since he was young. I think he always wanted me to do something in this direction. At the age of four or five I was already riding BMX bikes, as they're relatively small, and raced BMX for a few years. I grew up in East Germany where there were sports programs in school. Scouts often visited to look out for new talent. At age 10 or 11, they asked me if I'd like to try road cycling. From then on, road cycling became my focus and passion, which carried me through my early elite age.
At the time, my father was running a bike shop. After finishing school I did an apprenticeship and became a bike mechanic there. My little brother followed me and began road racing, but pursued it further and eventually raced at a semi-professional level. Back then, the team categories were called GS1, GS2, GS3 classification. I was working on my brother and his team's bikes, which started me on my career as a professional mechanic.
Is he still racing?
No, he retired. For me, it was the catalyst for starting my career with professional cycling teams. Eventually, I stopped working at the bike store and started working with different professional teams. I worked with under-23 teams, junior racers, elite professional men and women's teams, national teams, world championship teams, olympians—all of them.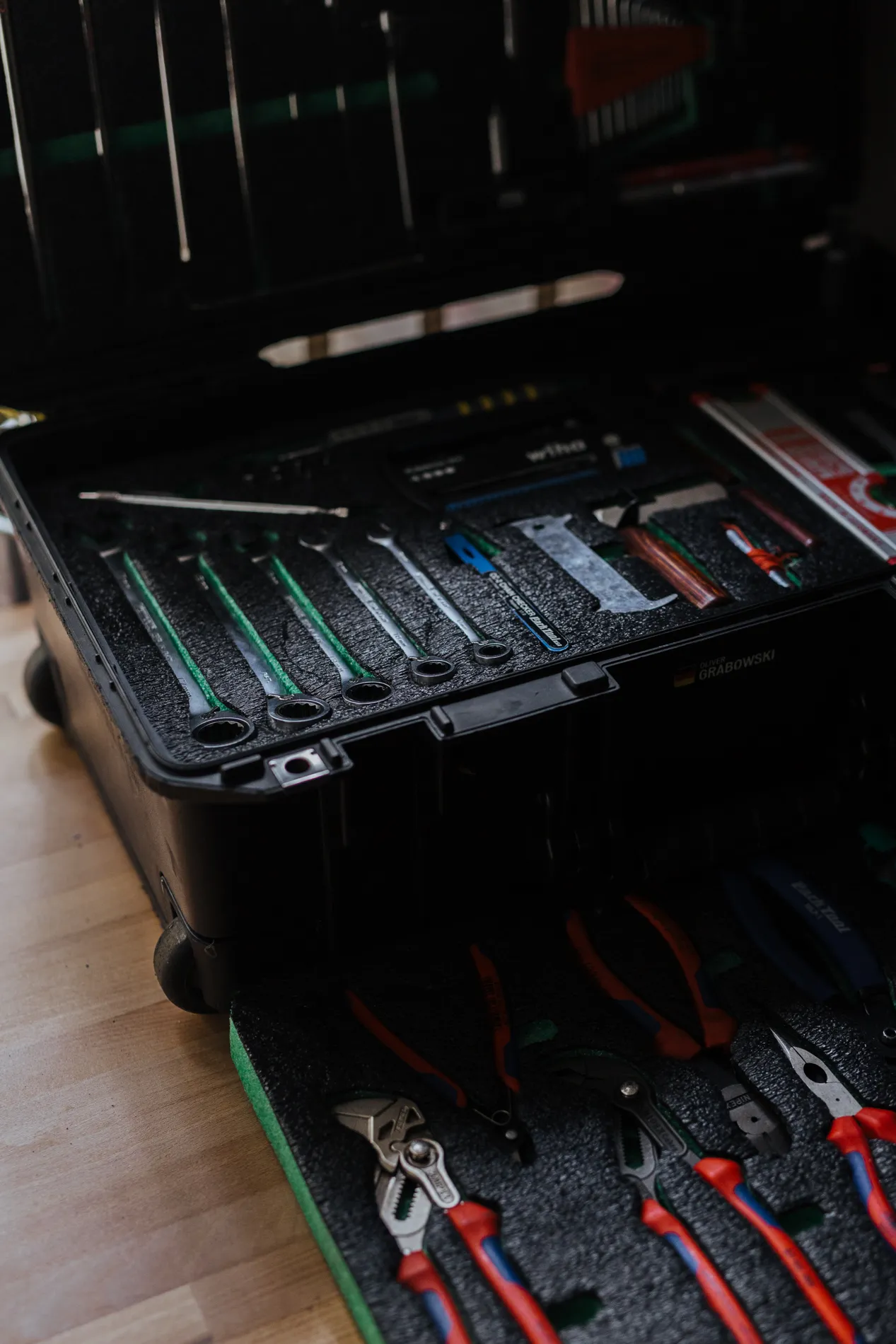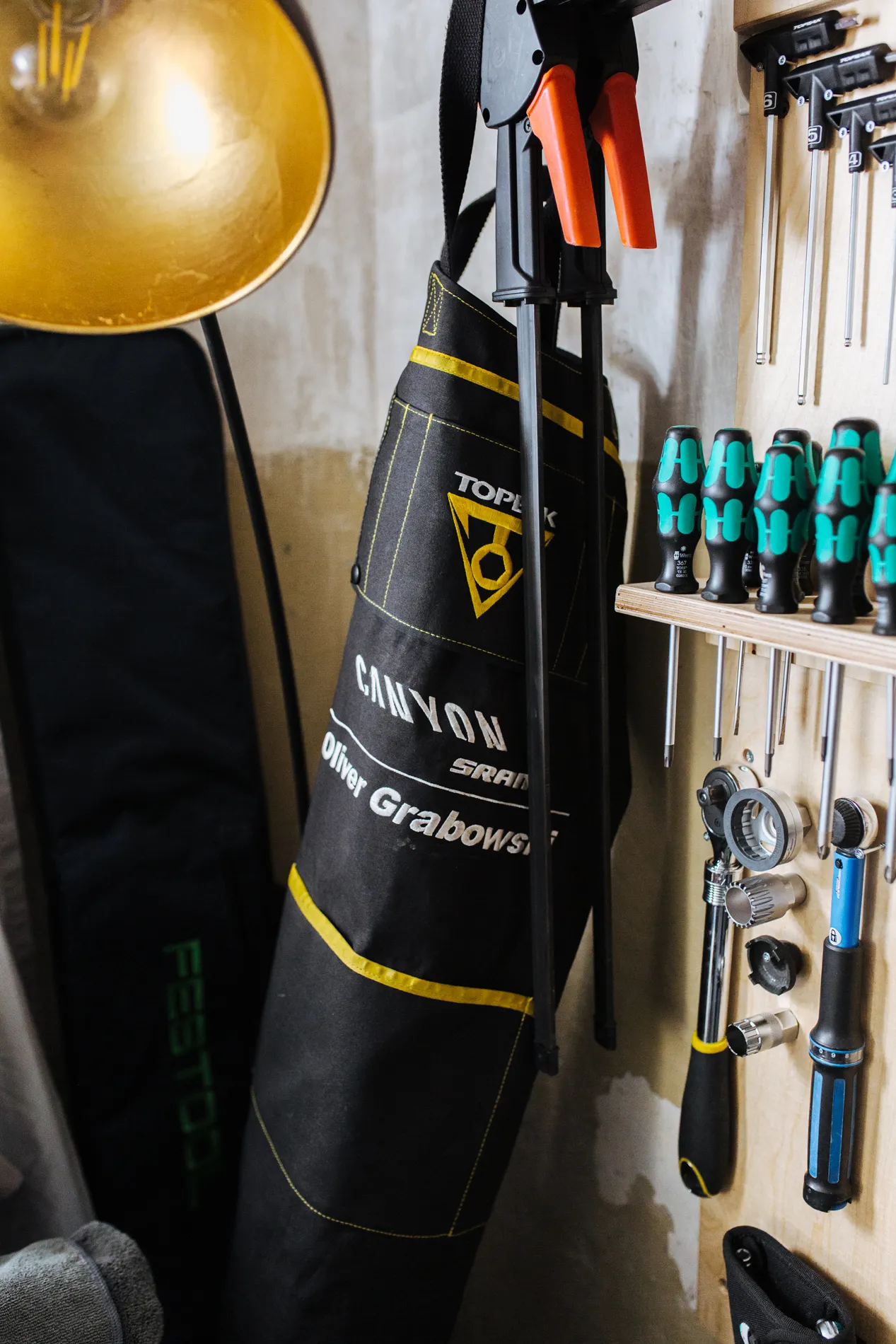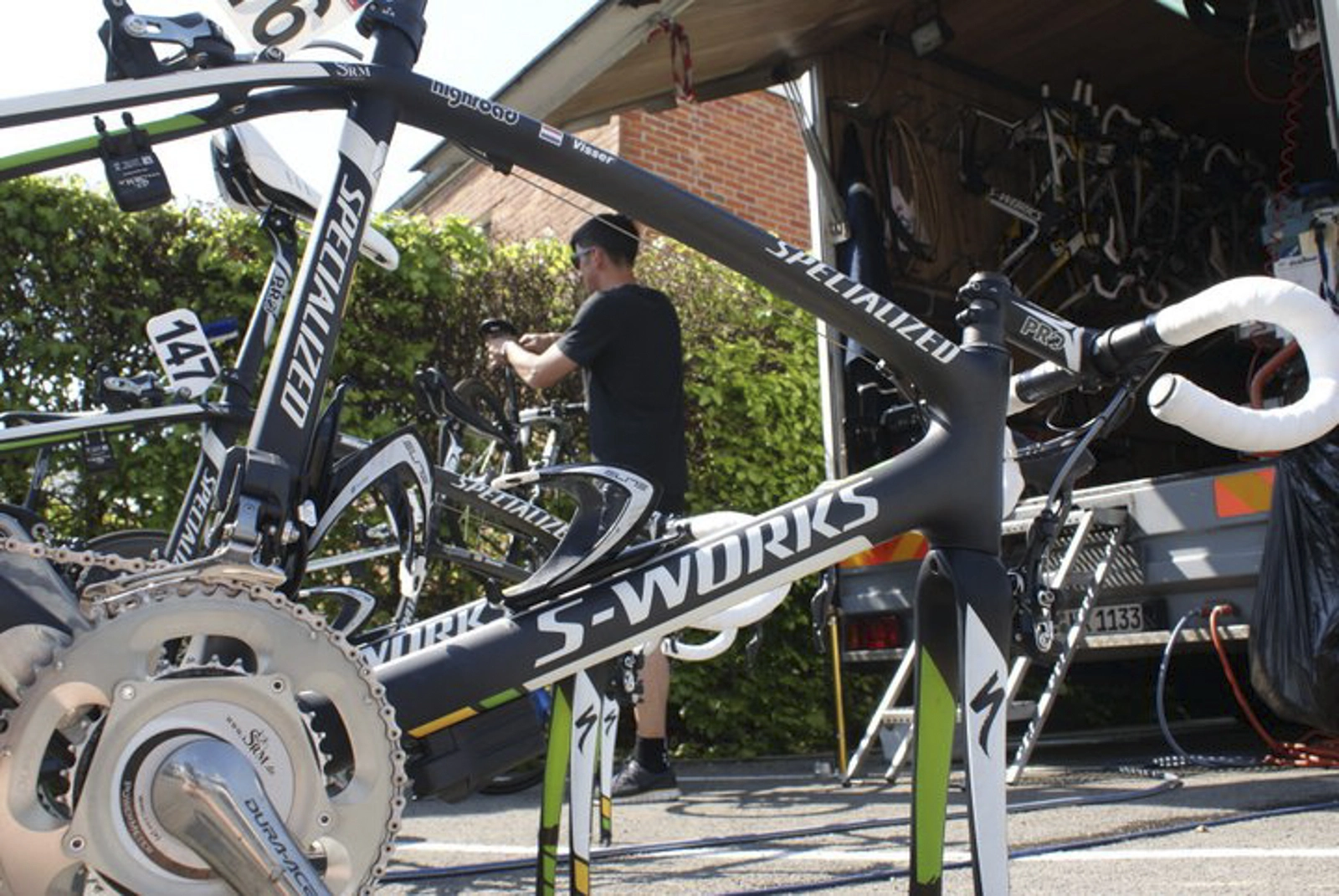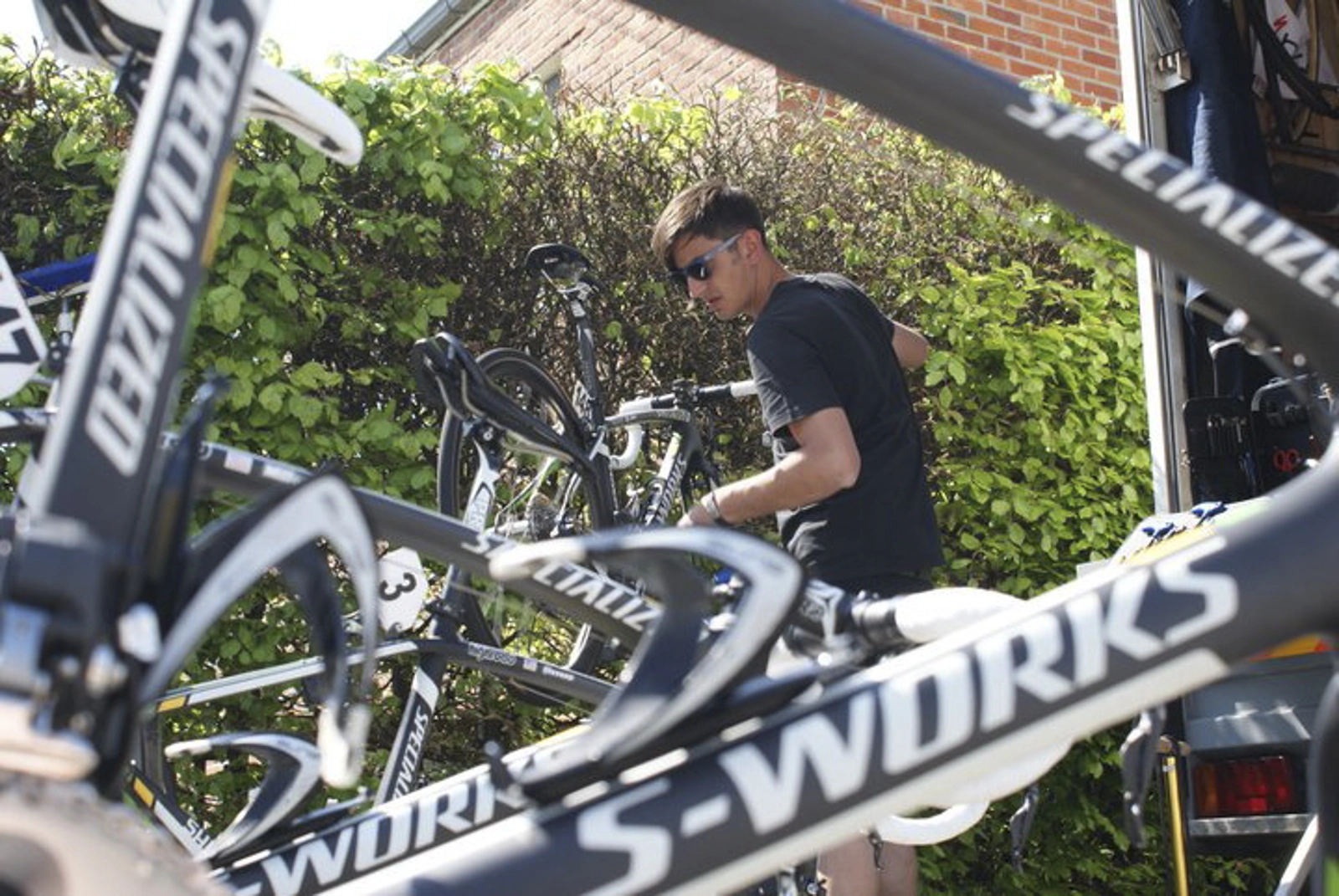 Would you be able to share an approximate timeline of your career, so we could understand the different teams you worked for?
2005–2008: Continental Akud Rose (GS3) 2008–2011: Team Columbia Highroad (HTC–Highroad). This was the team following Telekom before they stopped any professional engagement in cycling. 2012–2013: Specialized Lululemon 2014: Team Sunweb and Giant Shimano 2018–Now: Canyon SRAM Racing
Typically, a rider signs a one-year contract with a professional trade team. The Olympic games and World Championships are organized differently: they're national teams. This means a rider represents an entire nation, not just a team. During the European Games, World Championships, or Olympic Games the National Team can ask to take a staff member. Thanks to my work with some very talented German riders, I attended seven World Championships between 2009-2020 with the German National team. I also worked at the 2012 Olympic Games in London and 2021 Olympic Games in Tokyo.
Working as a full-time freelance mechanic means signing a contract for 180–200 days per year on the road. You become so used to being on tour that after just a few weeks of being at home, you start to get itchy feet. This was my lifestyle for years until I took a break in 2014. After so many years on the road, I felt like I began to lose touch with my roots and I needed to reconnect with family and friends back home in Berlin.
I returned to professional mechanic work in 2018 when I rejoined Canyon SRAM racing, which is the team I'm currently working with.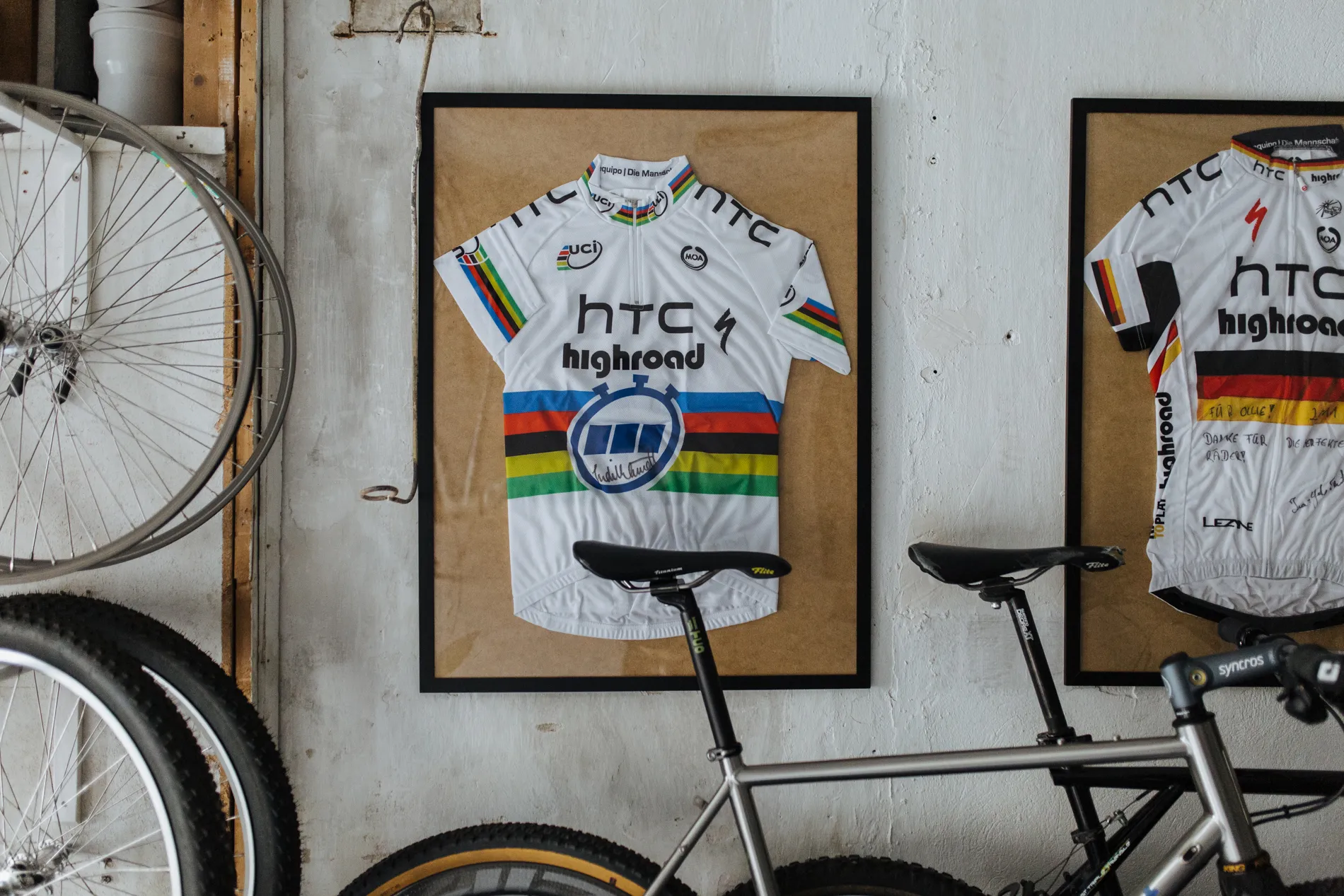 How many people are there typically in a team?
Canyon SRAM is an all-female World Tour team, and has about 16 riders (plus another eight riders on their development team), but team sizes can vary. Also, there are other staff members on tour—not just mechanics. There's a sports director who organizes races, logistics, travel and financing, a CEO, mechanics, physiotherapists, doctors, a bus driver, cooks, etc.
Is it common for a few mechanics to be assigned to a team?
In a perfect world, there's a head mechanic responsible for everything, including ordering components, and acting as a team leader for big races. Then there are at least three mechanics to support the daily operations of keeping the team bikes running in perfect condition. Mechanics are also responsible for driving vehicles, coordinating workshop stations, and setup & teardown. During the race, mechanics follow in support vehicles and stand alongside the road, ready with wheels and spare bikes if the riders have technical issues.
What's a rough season outline?
For professional teams, bike sponsors provide them with new bikes at the end of the year in preparation for the first training camp in December or January. This training camp is also when the riders and new staff meet for the first time. The European racing season starts in February (this year it started with the Belgian Classics). Sometimes there are smaller races in Spain, or the Tour Down Under in Australia. Most of the time you are working throughout the entire year, with very little or no breaks.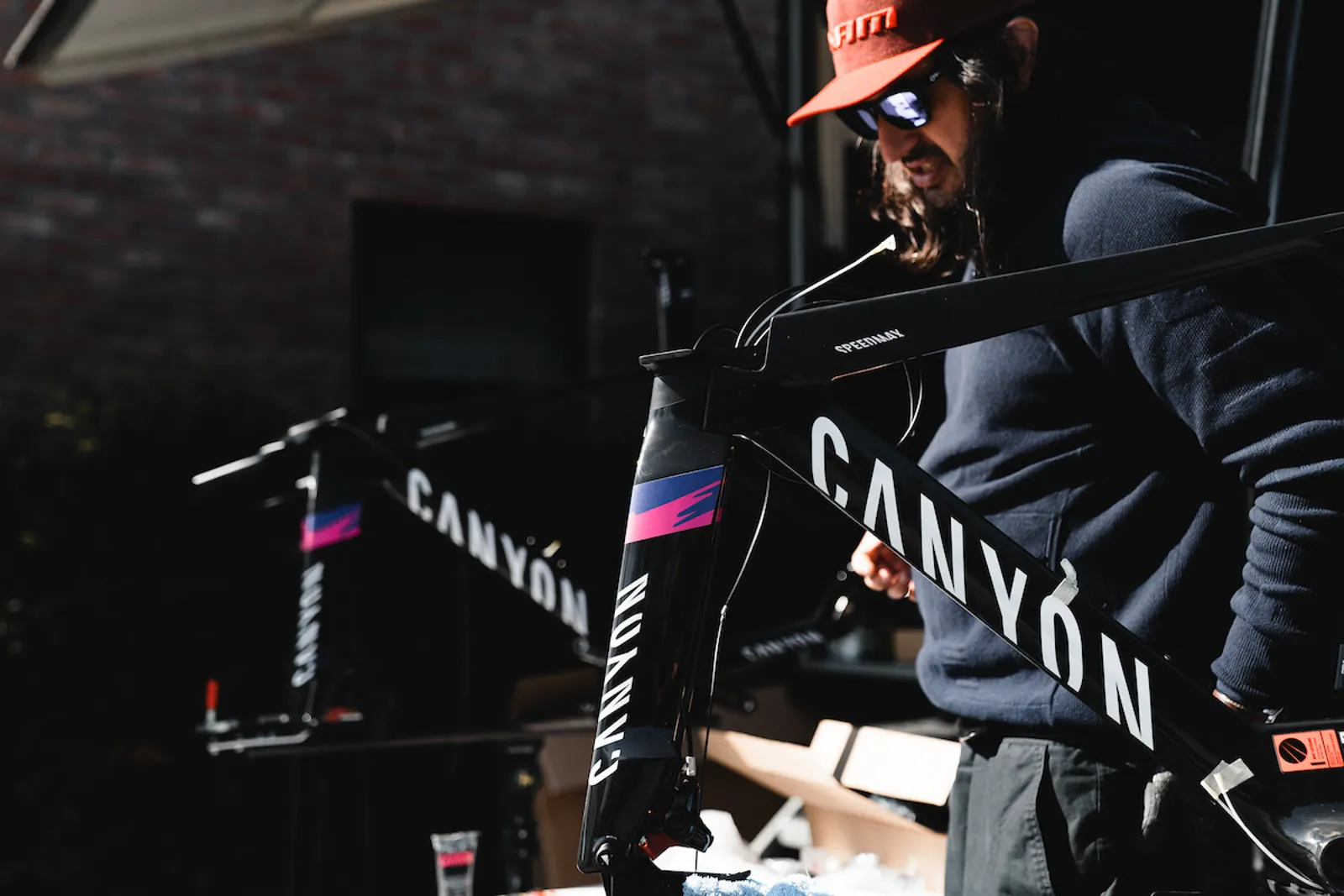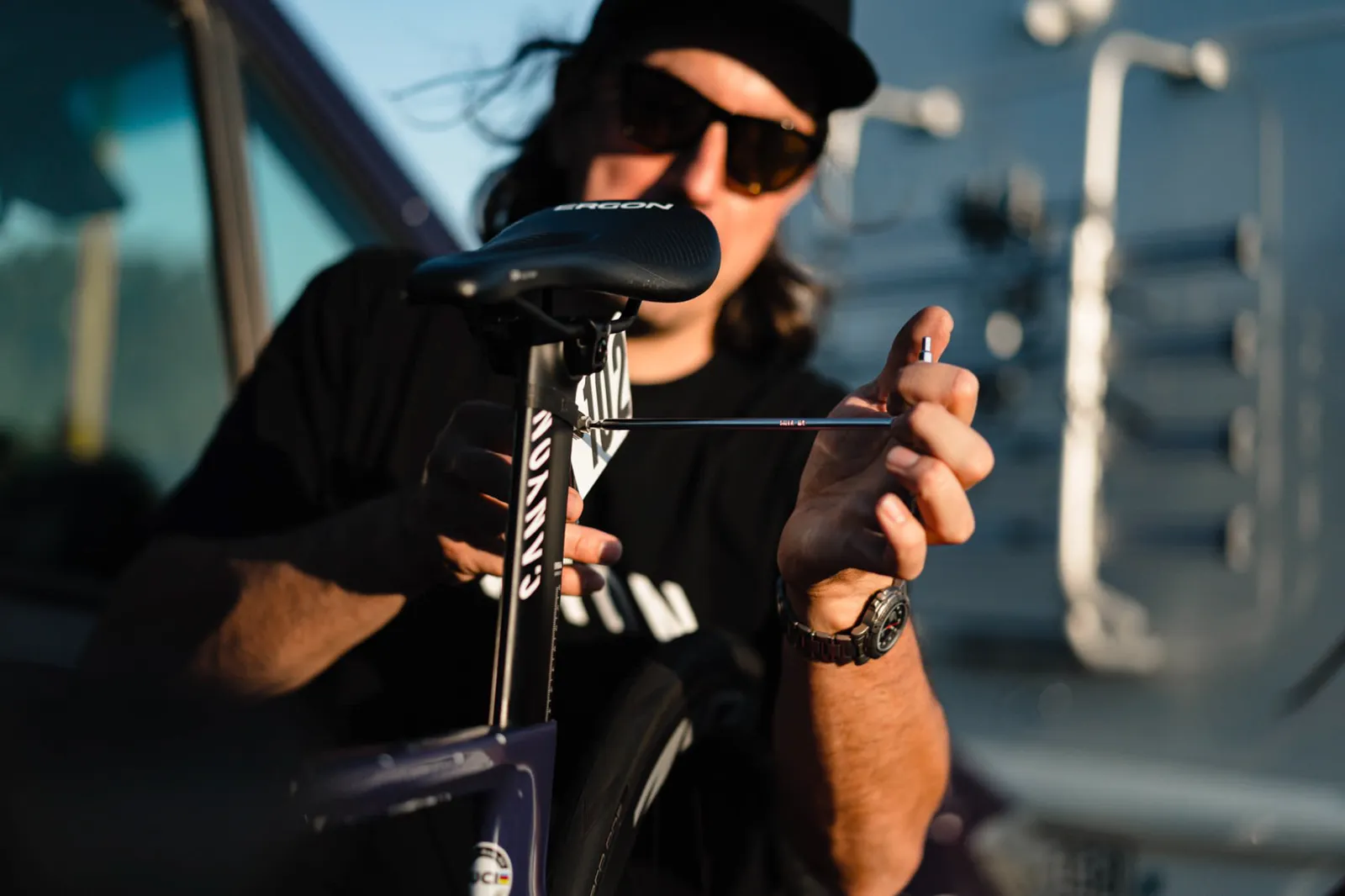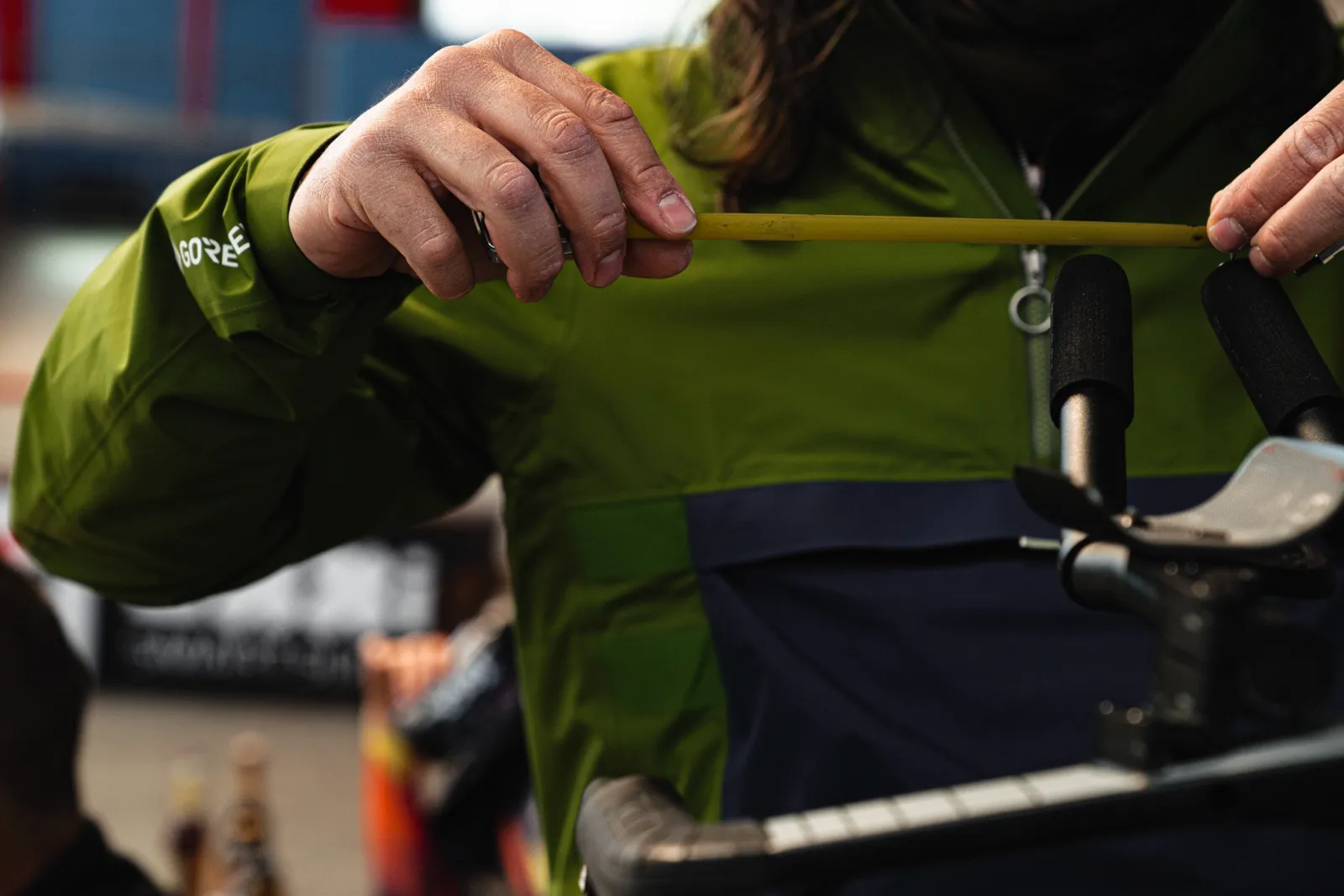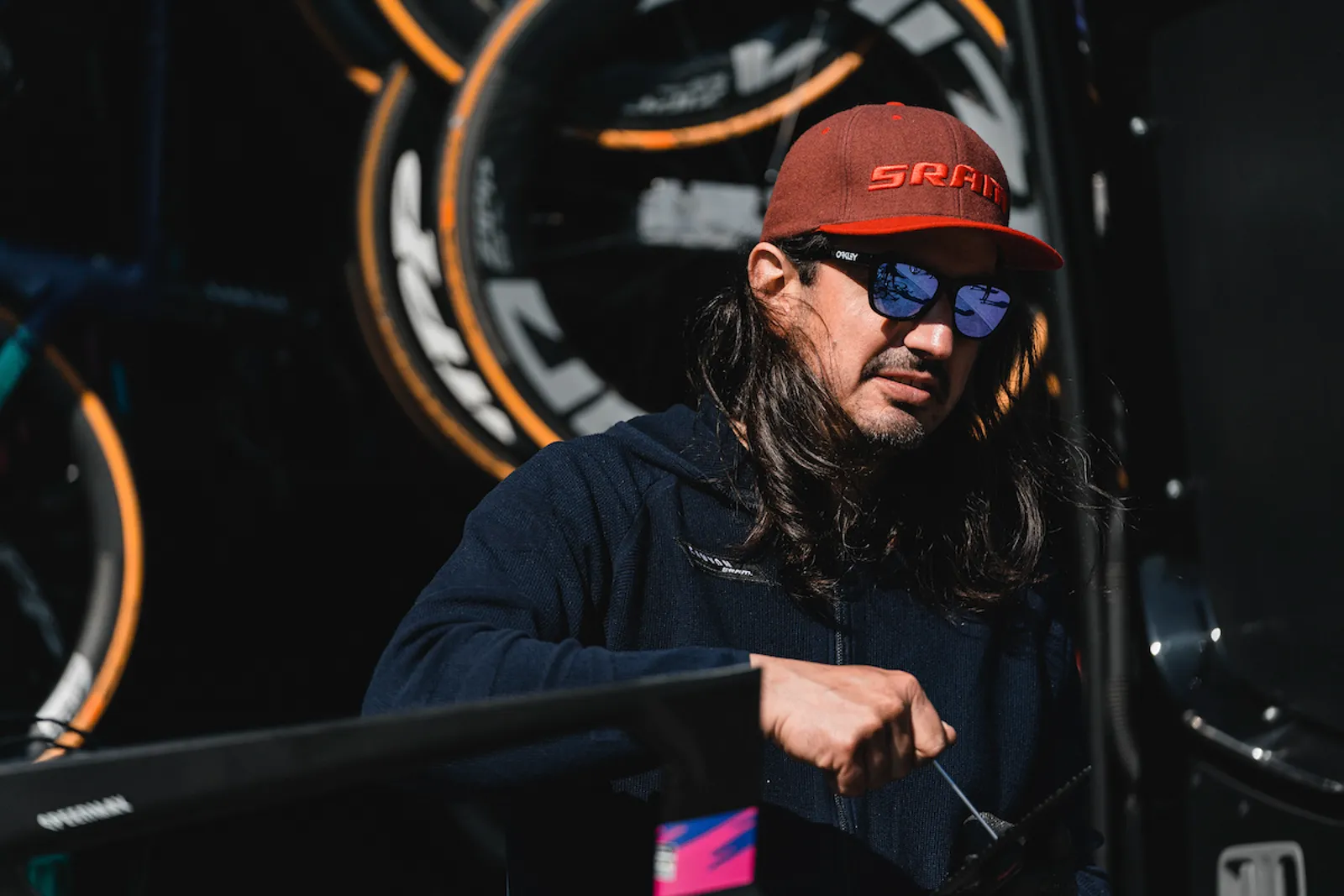 Were there specific riders that have interesting requests or setups? Does anything come to mind?
There are people who are very relaxed and easy to handle, and there's others who are more particular about details. Of course there are always 'special requests' (laughs).
In the past I had riders who asked for really fine adjustments on the bike. One memory comes to mind: As you know, every team has a car that rides in a convoy behind the race. If there's a crash or technical issue, the rider calls on the radio or with hand signals to their support vehicle. This rider told me he felt very uncomfortable on the bike and asked if I would lower the seat height by half a millimeter without stopping.
Half a millimeter?
Of course it's not possible. In laboratory conditions it would be almost impossible to adjust the saddle half a millimeter, let alone during a race (laughs). I said we couldn't do it and he said, "Okay, then we'll talk about the bad bike after the race."
These are the kinds of things that mechanics often deal with, especially before races when riders are nervous and need to channel that energy. Being a mechanic is very much about being mentally ready so that riders have someone who understands their situation.
They're saying something and there's someone listening and answering.
Yeah, a kind of caretaker role. These are famous riders, everyone knows them from TV, particularly in countries like Belgium where cycling is so big. In these situations you see they're normal people who also get nervous and sometimes lack confidence.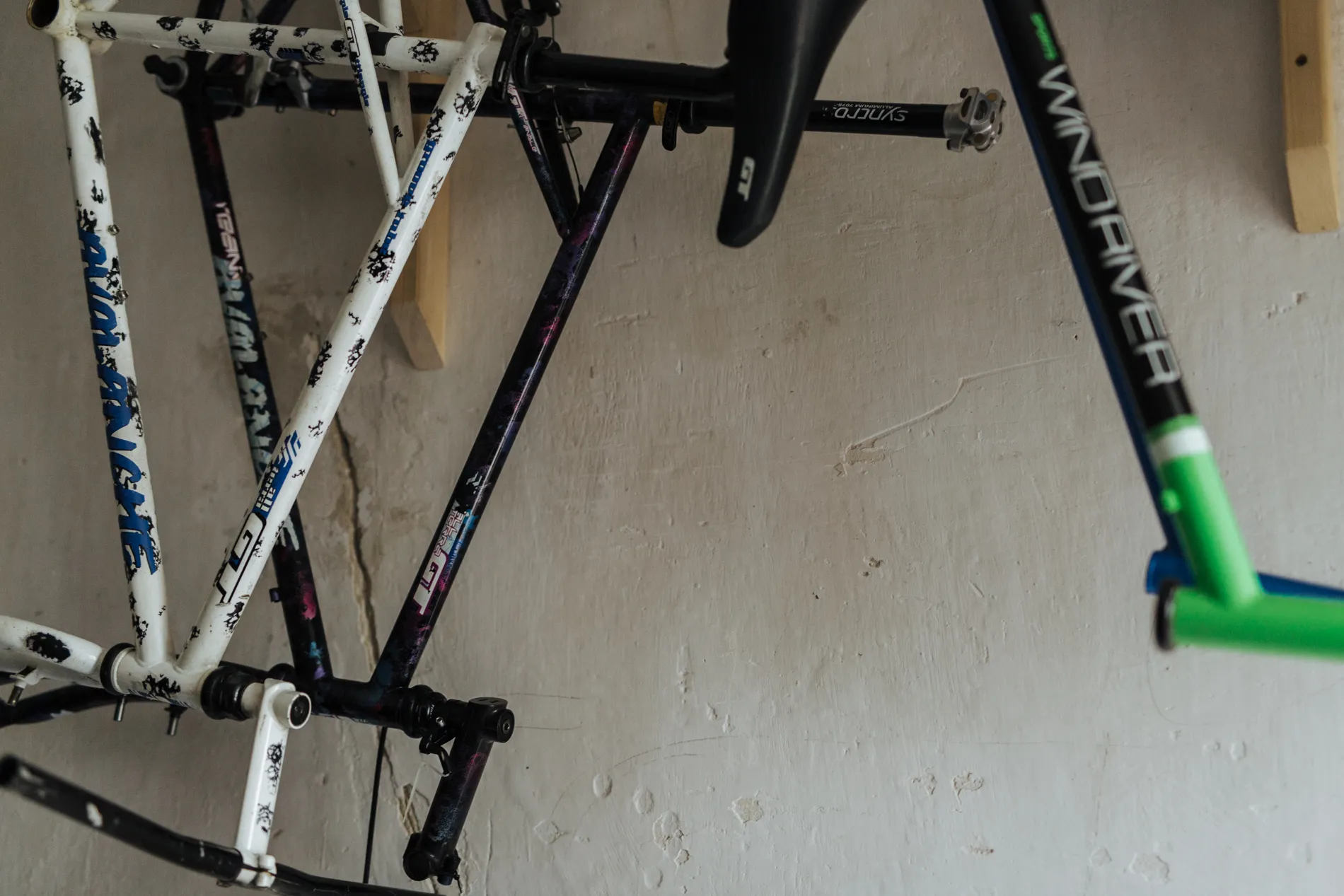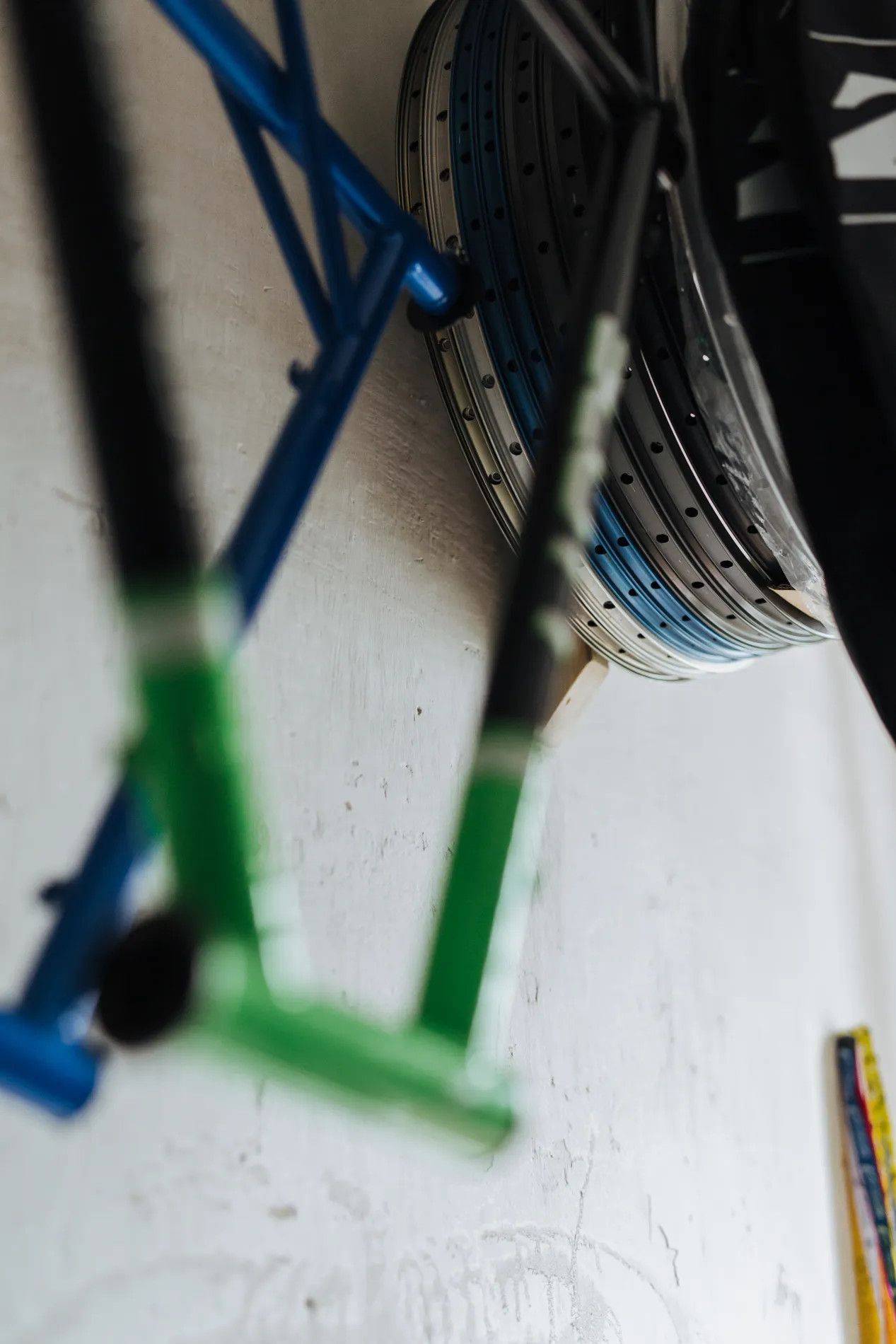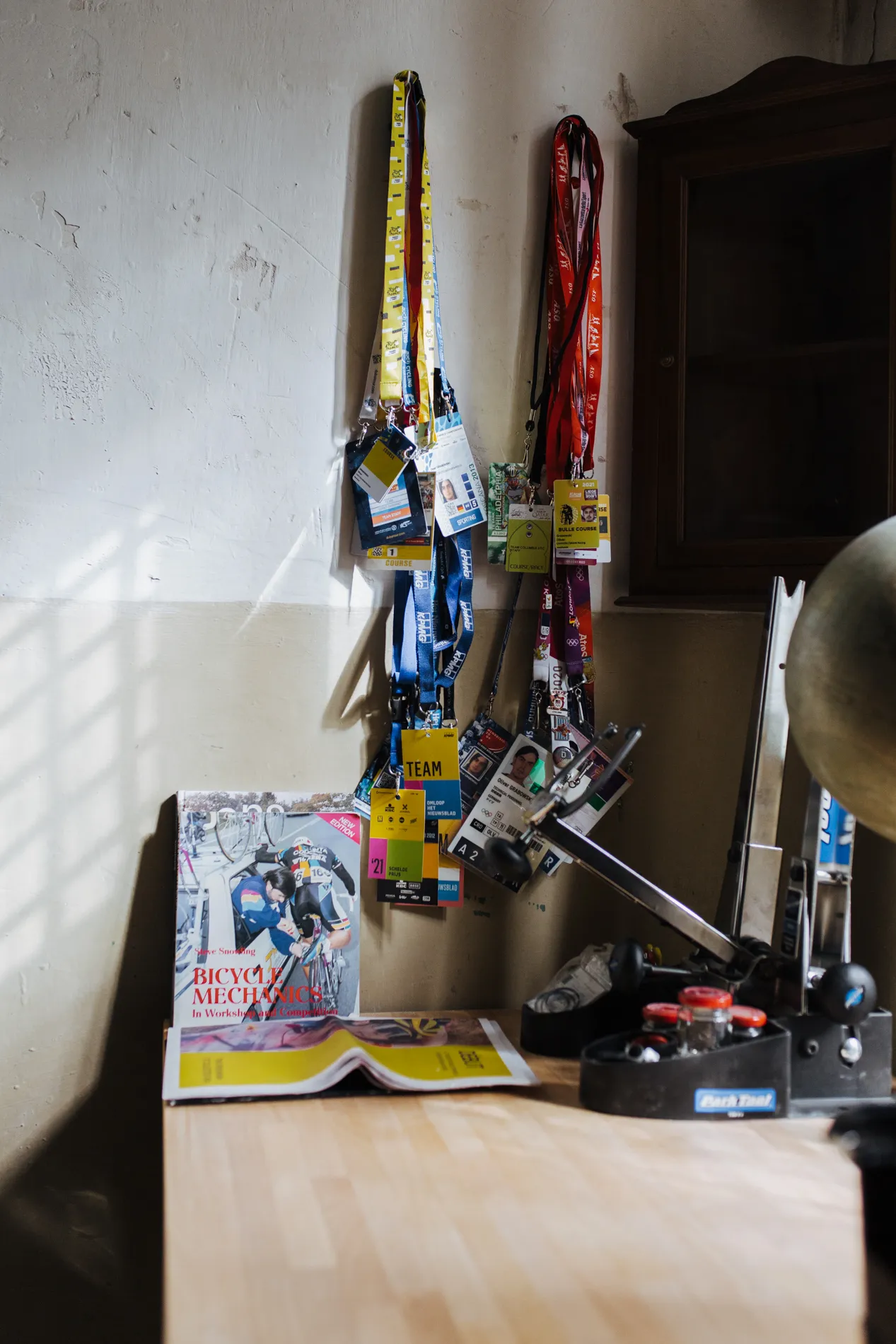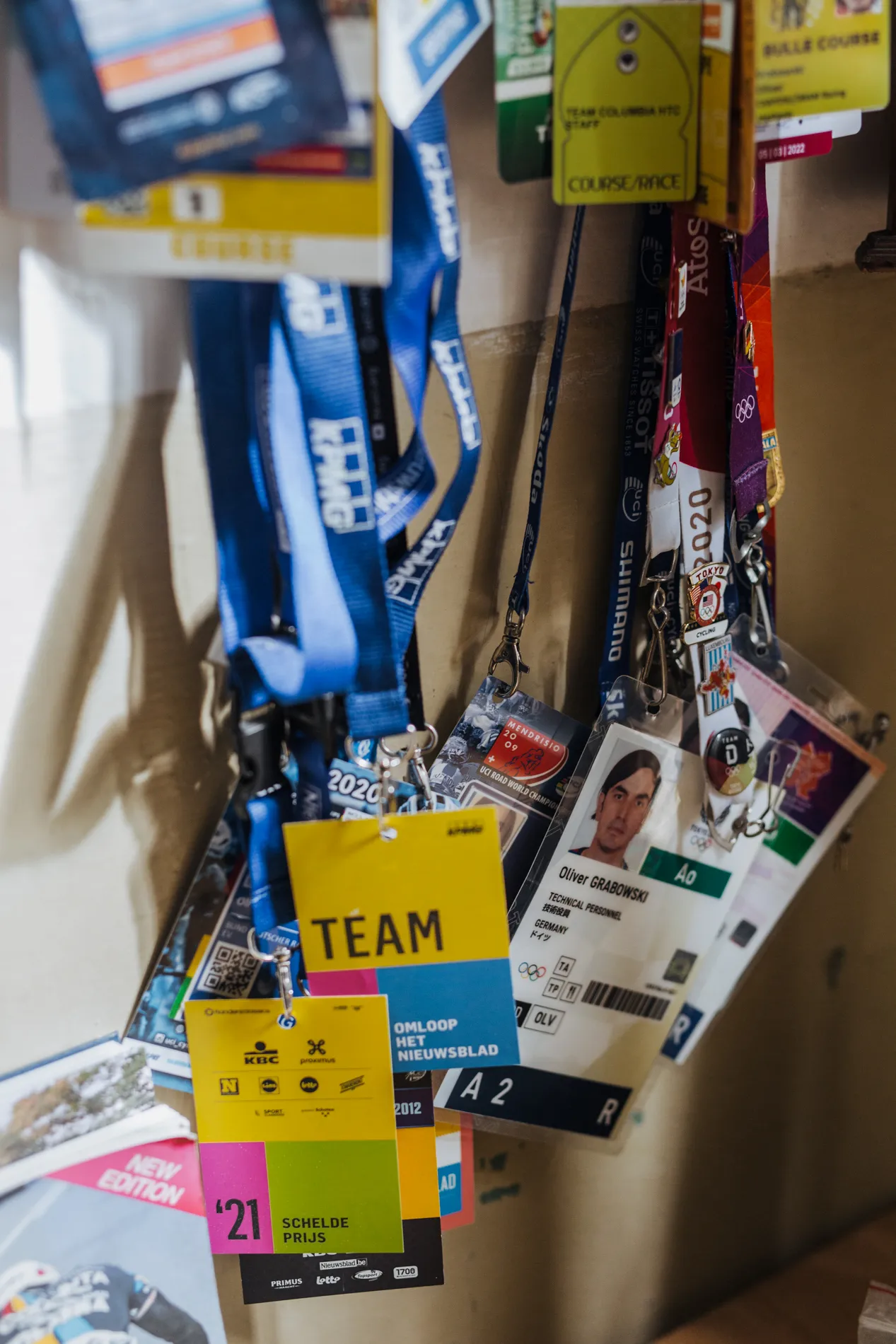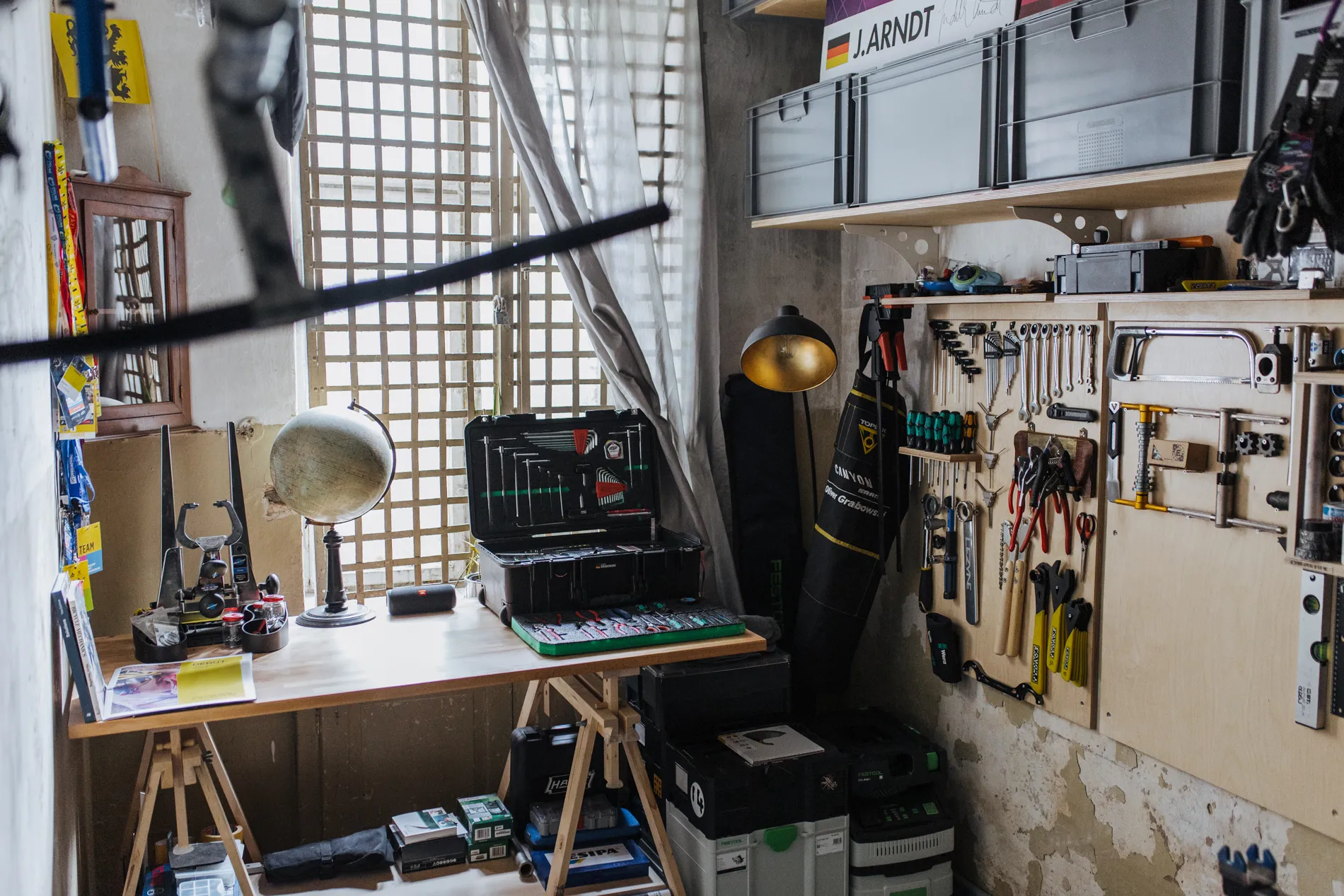 From the way you talk about your experiences you must have to love it. It sounds similar to the highs and lows of a band touring. It's a unique lifestyle.
The interesting thing is that you are somehow Korpgeist. You're participating in a shared group experience, you spend 24 hours a day with each other for weeks or months. This creates a completely different understanding of one another. There were years I spent more time with my mechanic colleagues than my girlfriend or family. You know people so differently than colleagues you have for eight hours a day.
Everything happens together. Winning together, losing together, injuries, crashes—all of it. Maybe that's the experience I remember most after all these years.
It must be one of the best feelings, I can't imagine.
I think there's a level of this many spectators can also experience, which is one reason cycling is so popular. Even if the riders are highly paid world-class athletes, they're still warming up in the parking area and you can see them or get their autograph. If you know the area they're racing you can see them pass by multiple times. You can see them suffering and sweating up close. You don't have this in football or other sports.
Watching the races in the Benelux region is the most exciting. My favorite part of the season is the classics. They're very decisive races because of the racing style, weather conditions, road conditions, and atmosphere on the side of the road. The people there are full of passion for cycling. They camp in tents or even self-made baths on the side of the road. It's a commitment.
An addiction too, maybe.
Sometimes the team crew arrives a day or two before the riders, and there are people already waiting, cheering them on and asking them about the riders. Some of them are amateur riders who are really into the technical side of riding and want any sort of insider information. They touch you and bring you beer or sweets to try and persuade you to share with them.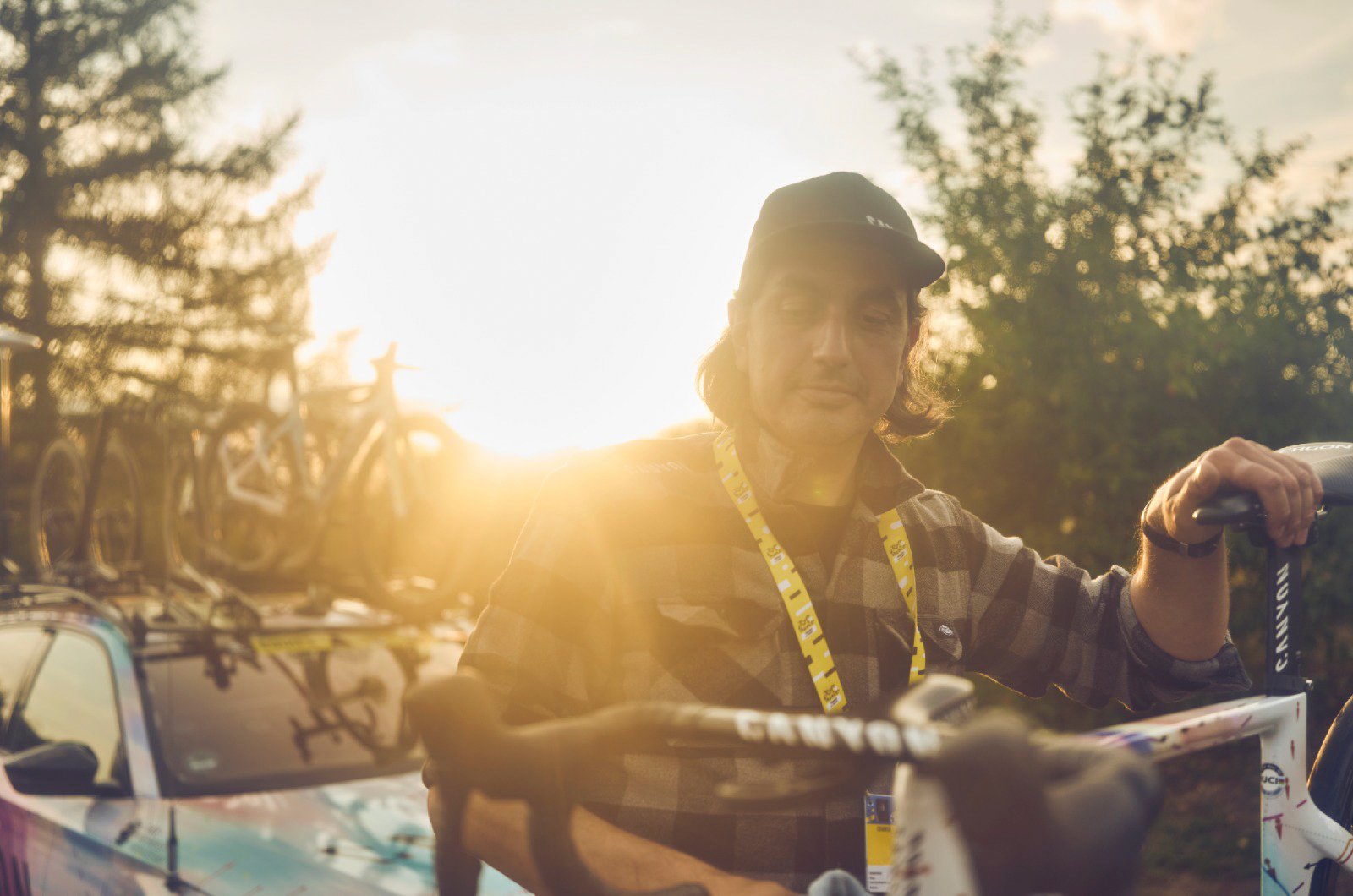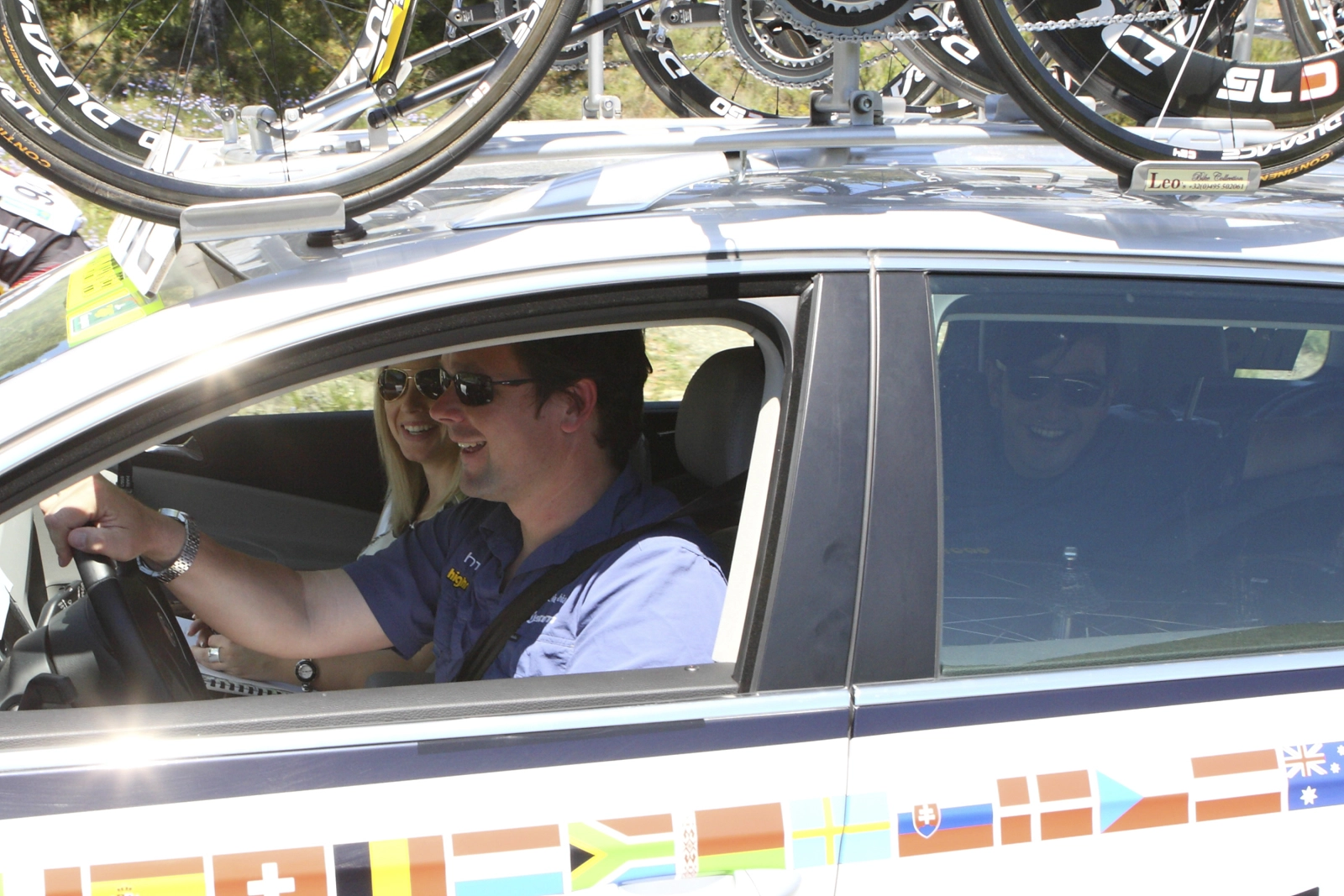 In terms of your work as a mechanic now, what part of being a mechanic excites you most when you're not on the road but here in the workshop? What interests you about it?
The bicycle itself. It's one of the most exciting inventions humans ever created. I've been in this industry for a while, and just when you think we can't optimize bikes any further, every year there's more innovation. They are becoming lighter and faster every year. The bicycle is a simple machine in essence—with just your own strength you can travel hundreds of kilometers.
There's also an emotional element. You can leave behind everything. You connect with your environment and the nature around you. If I have a bad day, I get on my bike and get out of Berlin for a few hours. I come back feeling like a completely different person. Everybody should ride a bike.
How do you see your life going forward? Do you imagine ever living a lifestyle again like you did as a mechanic on the road?
I want to stay in contact with that world, but I want to spend more time with my family and watch my daughter grow up. Being a mechanic isn't a family-friendly lifestyle with the nonstop traveling. My fear was always missing her first steps or first words. Luckily, I was there for all of her biggest moments.
For now, I'm pretty happy with how things have worked out with Standert.