Savannah van der Niet has been Standert's main freelance photographer and graphic designer since 2019. Affectionately known as Sav, she's shot our larger campaigns – the Triebwerk CR in France to the Kreissäge in Mallorca–as well as detailed product shoots like derailleur hangers. When it comes to design, she created our fact sheets, the cartoon man on our bidons and sweatshirts, our built-by swing tags and more. Our videographer, Kadir Celik, talked to Sav in her Neukölln flat about photography, freelancing, and what brought our resident Australian halfway across the world to Berlin.
Tell us a bit about yourself.
I'm 28, originally from Australia, and I've been in Berlin since 2019. I got my first camera when I was about 15 and have gradually become a photographer. I studied graphic design. Now, I work as a freelance photographer and graphic designer.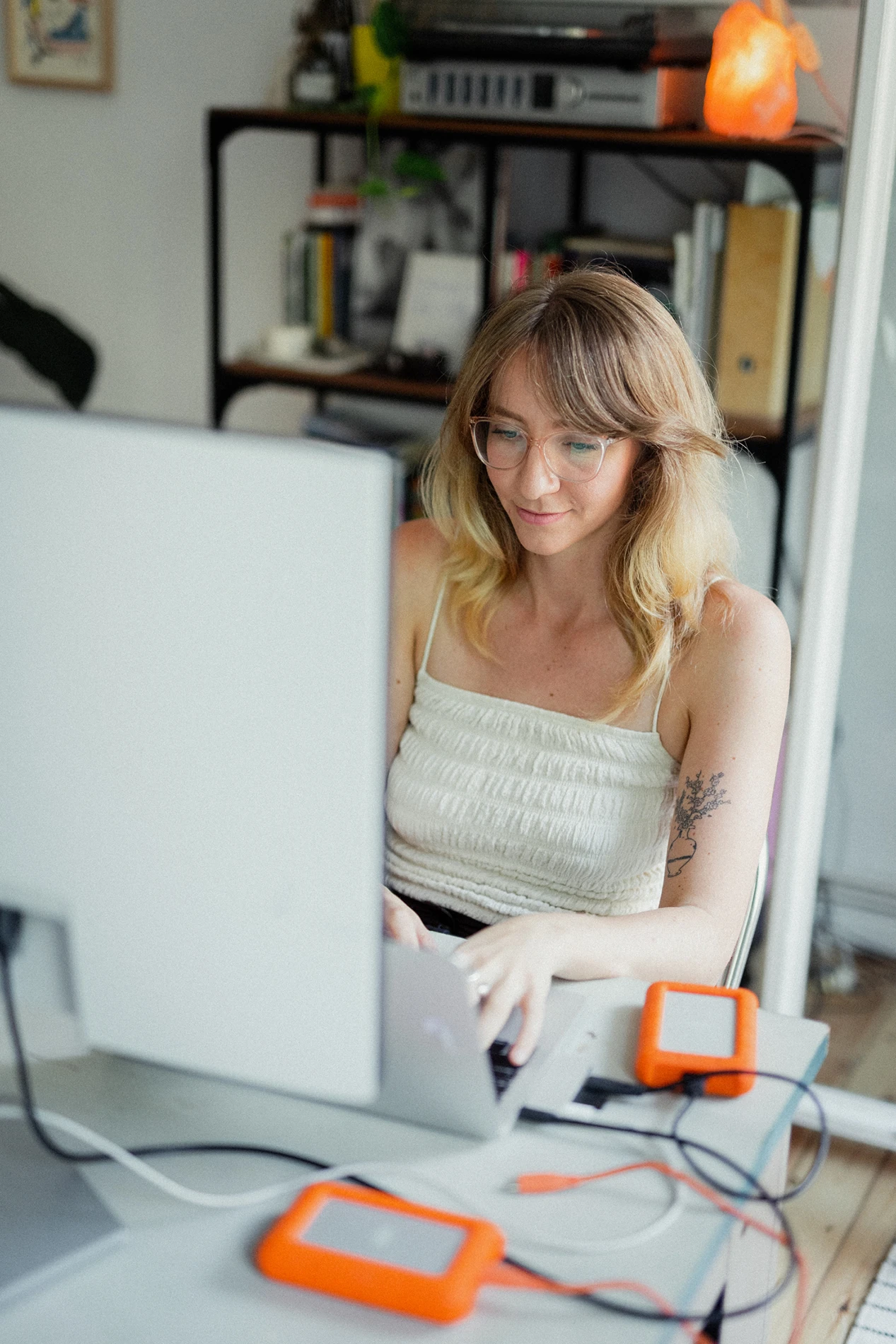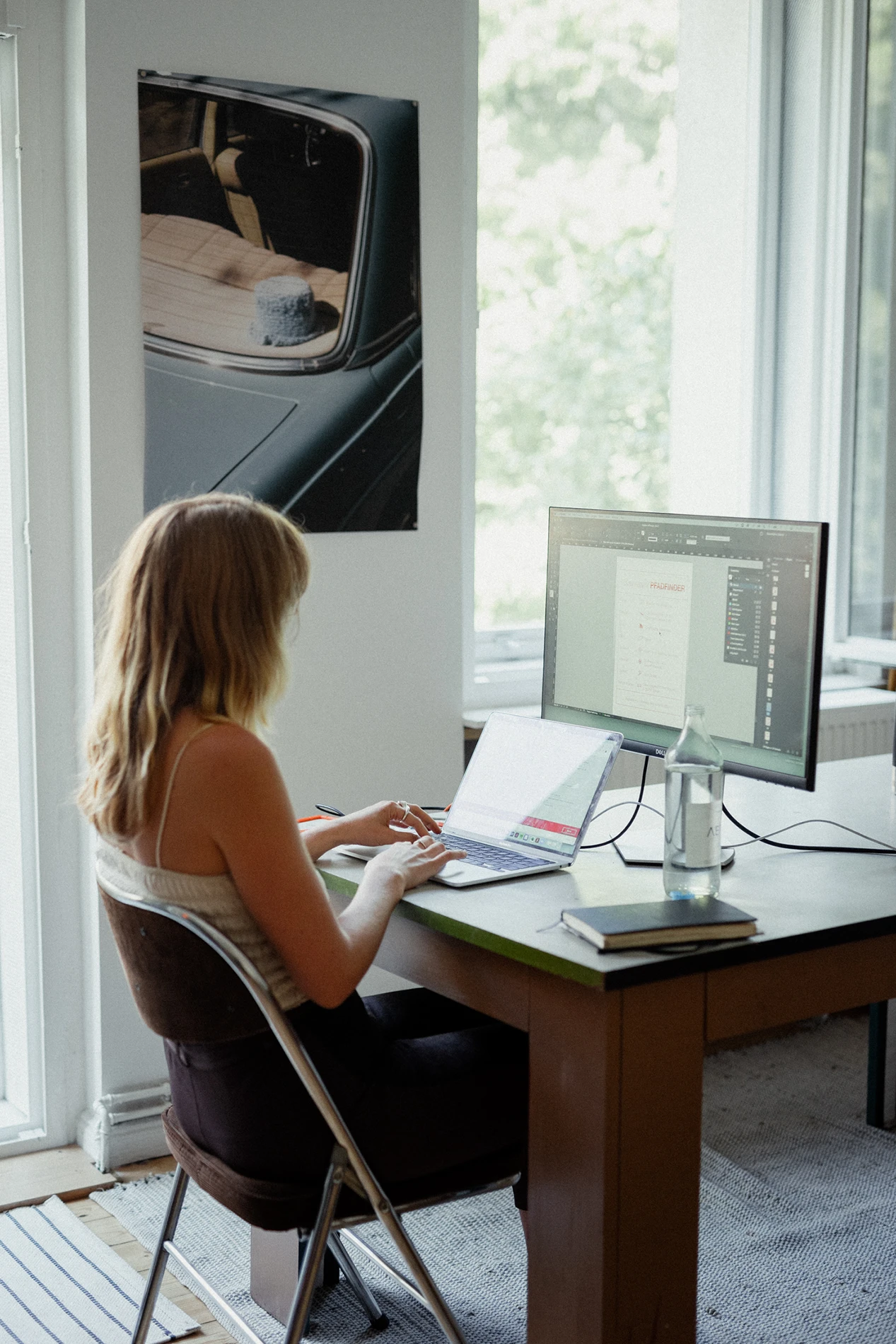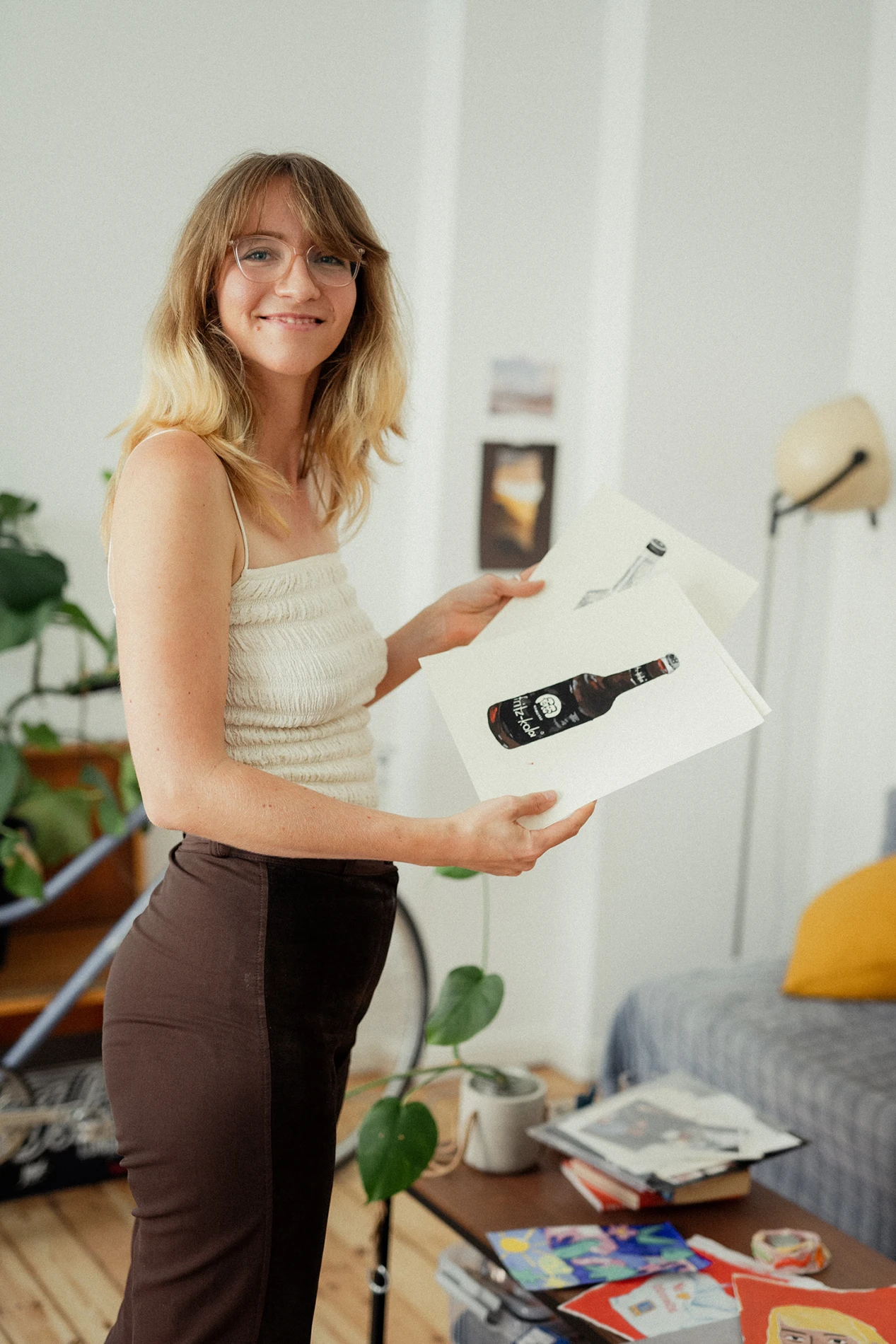 How did you get into photography?
It started by seeing images on Flickr and Tumblr: nature, camping and people hanging out with their friends. The common thread between the photos I liked was they were shot on analogue film. Soon after I had that realisation, I approached the one guy at my school who was shooting on film and asked him what camera he said. He said a Pentax something, so I looked up Pentax on eBay and bought the first one that came up (laughs). I had no idea what I was buying.
Was it a good one?
It was okay, the first roll was mostly blank. Which was certainly me not the camera (laughs). The photos that did work out I loved. When I first started, I didn't know about the light meter in the camera, so there was a lot of shooting and learning from what came out. Now, I have the Canon AE1 and that's the model I always recommend to people who are learning photography.
Funny, our experiences are super similar...
Really?
Yeah also with the light meter–I didn't know.
What was your first camera?
My first camera was a Praktica from my father. After one year, I learned it had an exposure meter (laughs).
And then you realise exposure is unbelievably easy.
You're from Australia. What were you doing there and how did it happen that you're in Berlin now?
I'm born in a seaside town called Margate, and moved to Brisbane city to study. Photography was always something that interested me. I only really studied graphic design because I thought it would be a good way to meet people in creative industries.
I quickly became engrained in the local music scene, shooting these flash, club-style photos of people for a city guide covering cultural events. Everyone wanted to be seen on this socialite website. I would have to deliver 50 photos from each event, so I was going to events every week, meeting new people all the time. The creative community was so small and collaborative that I soon knew just about everyone in it.
Through those connections, I got more opportunities shooting music. I'd shoot free gigs for different publications until my portfolio was strong enough to start being hired to cover festivals. When bands would tour through, I'd organise pop-up shoots in alleyways and dress up bands for 15 minutes to take their photos. My graphic design work only took up a few days a week in between studies, but photography eventually took over. It was much more flexible and easier to fit between everything else.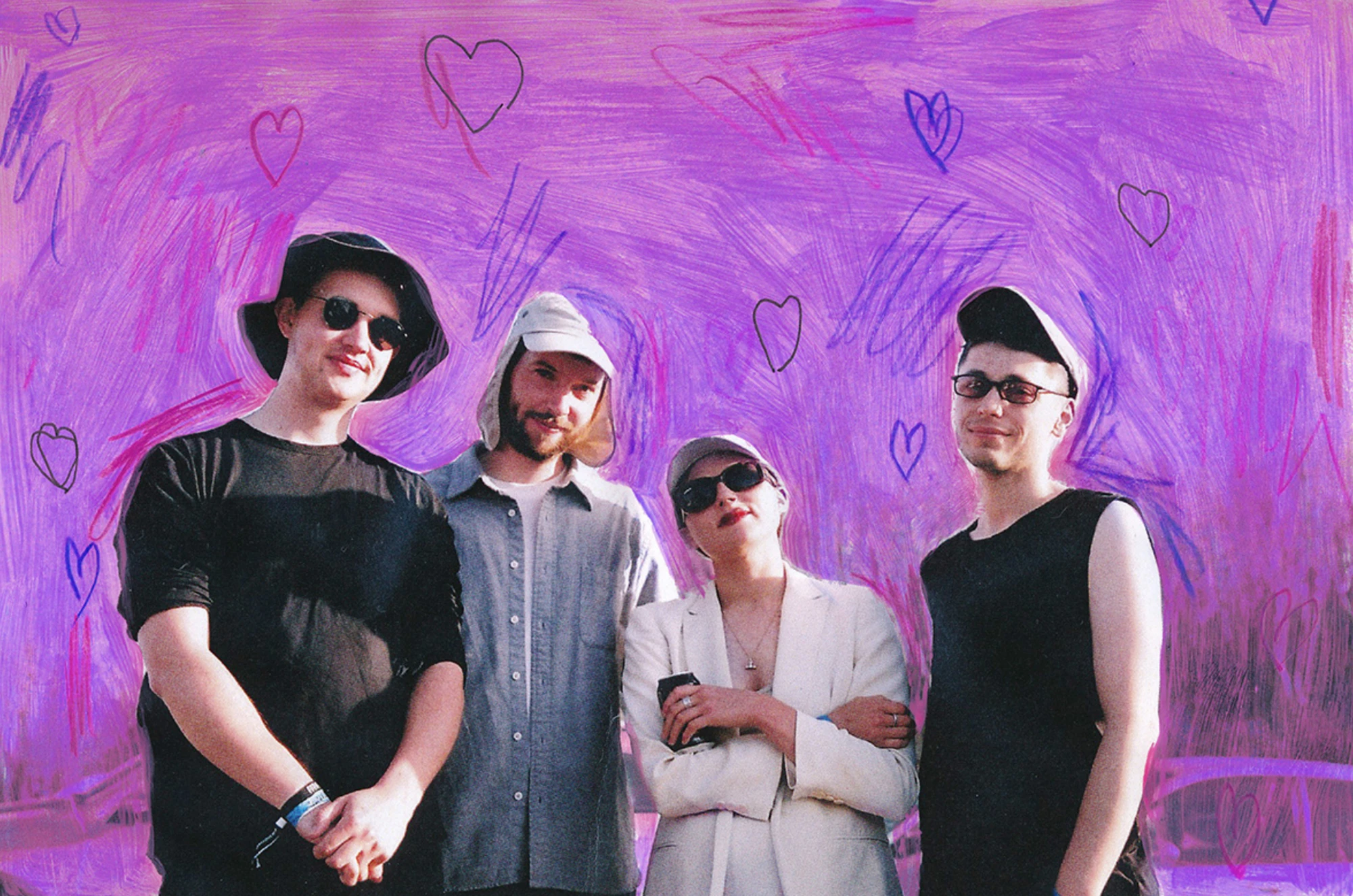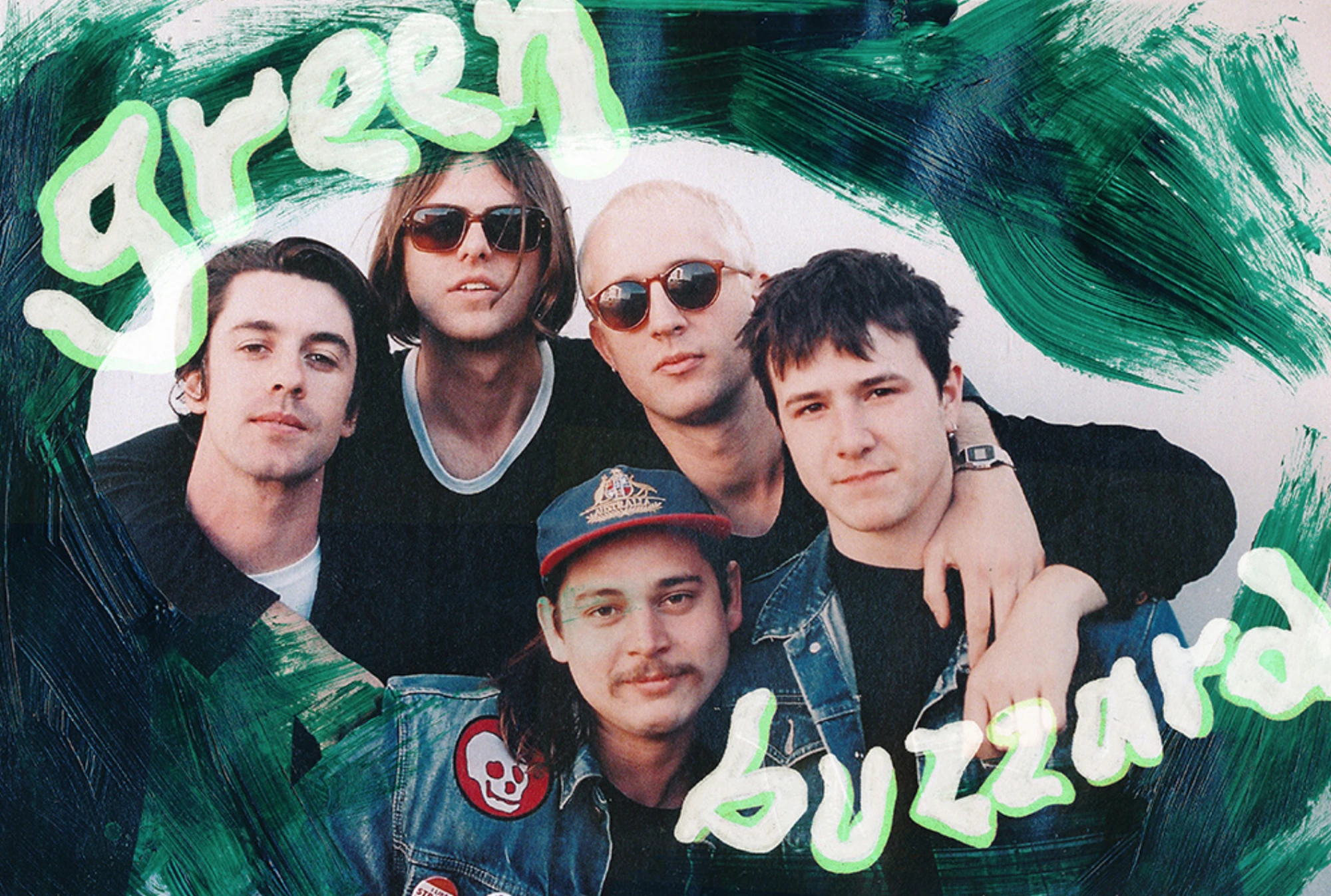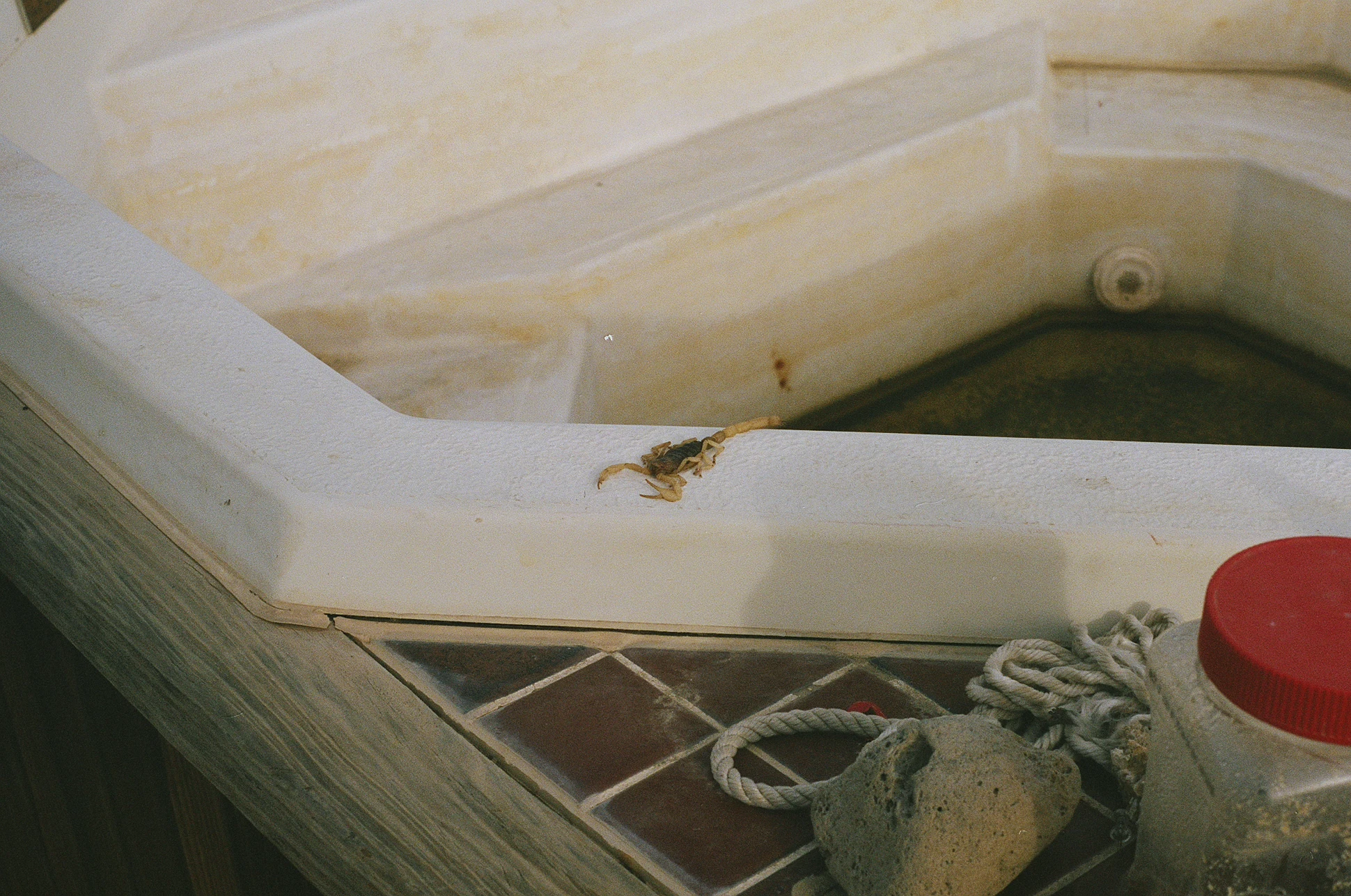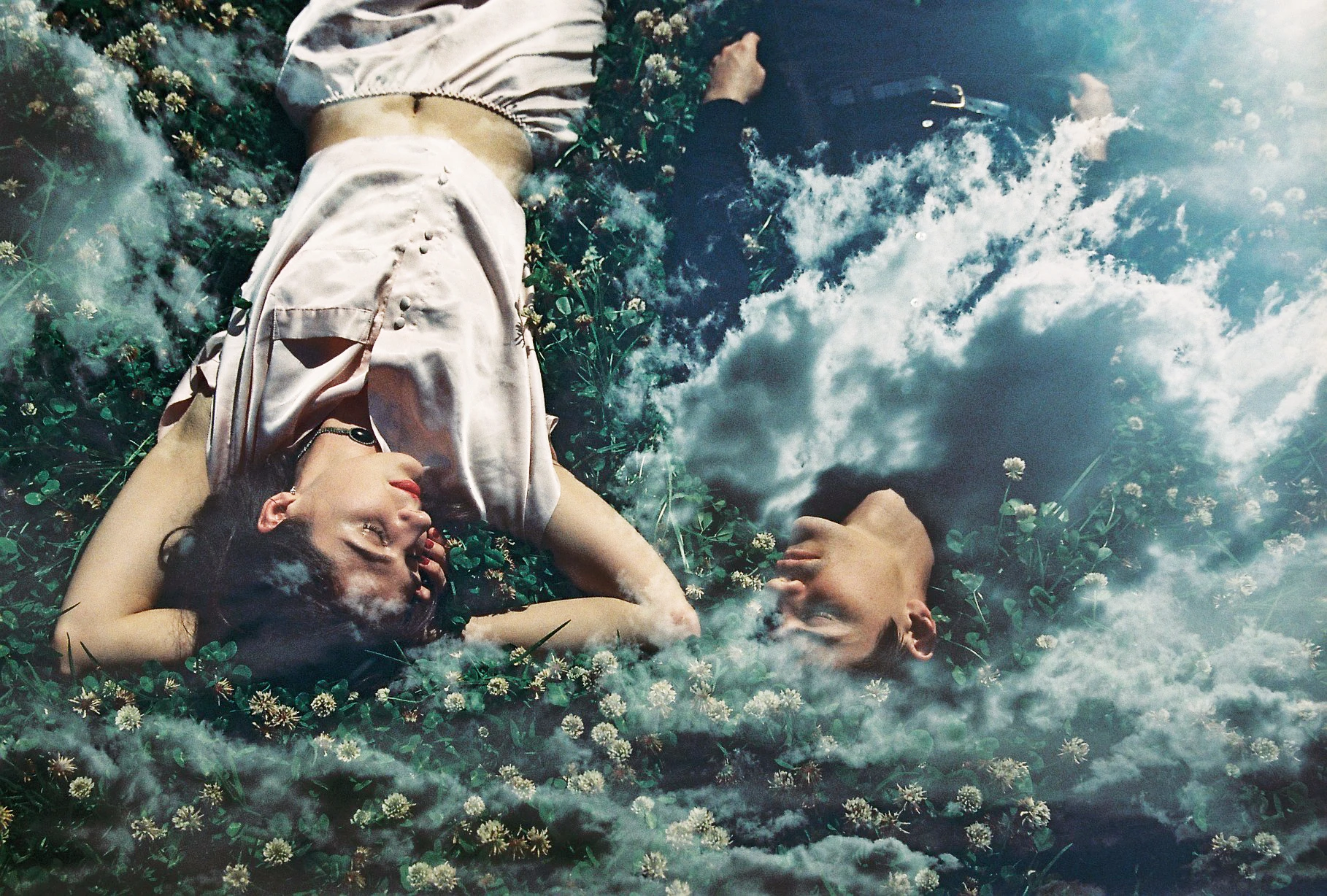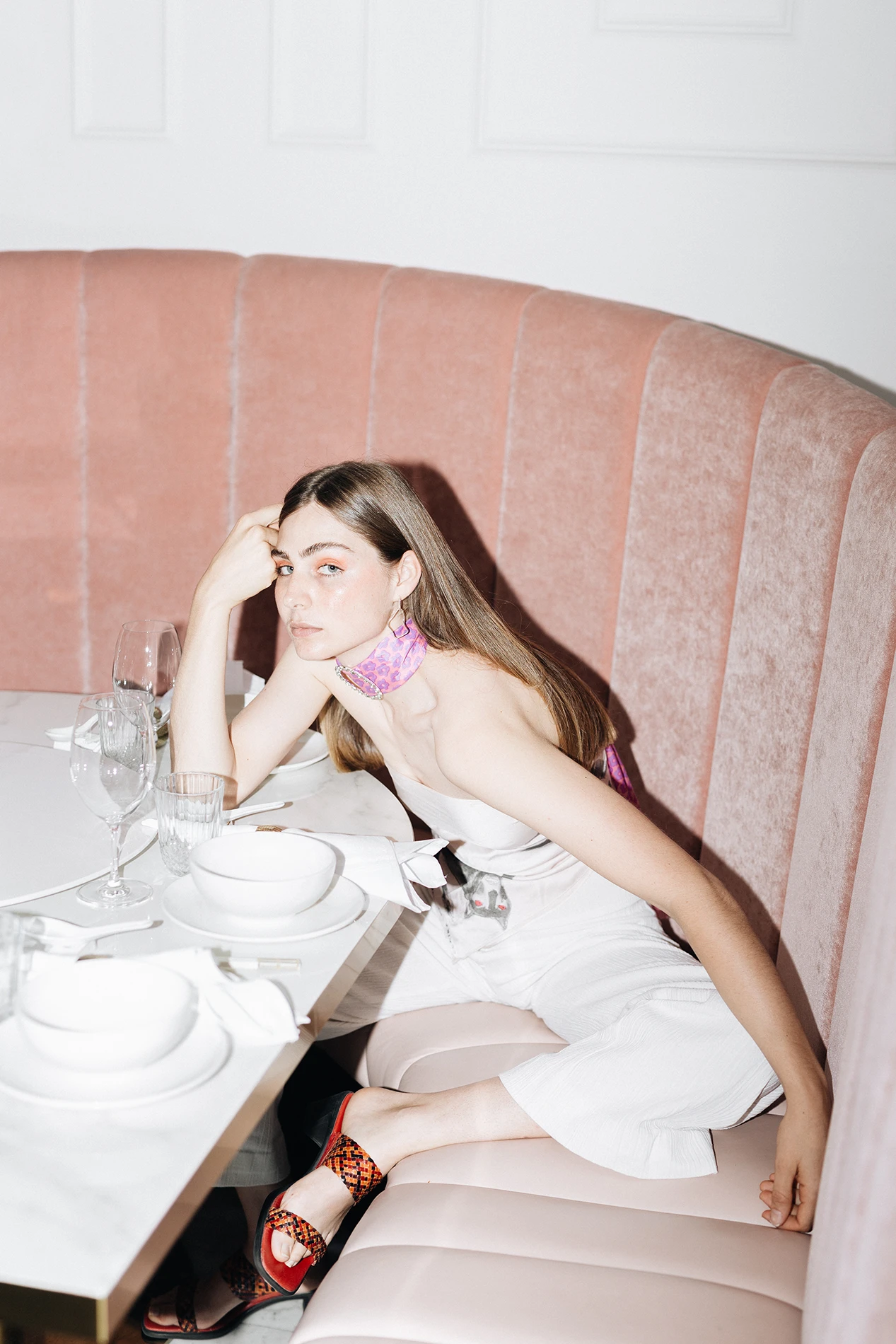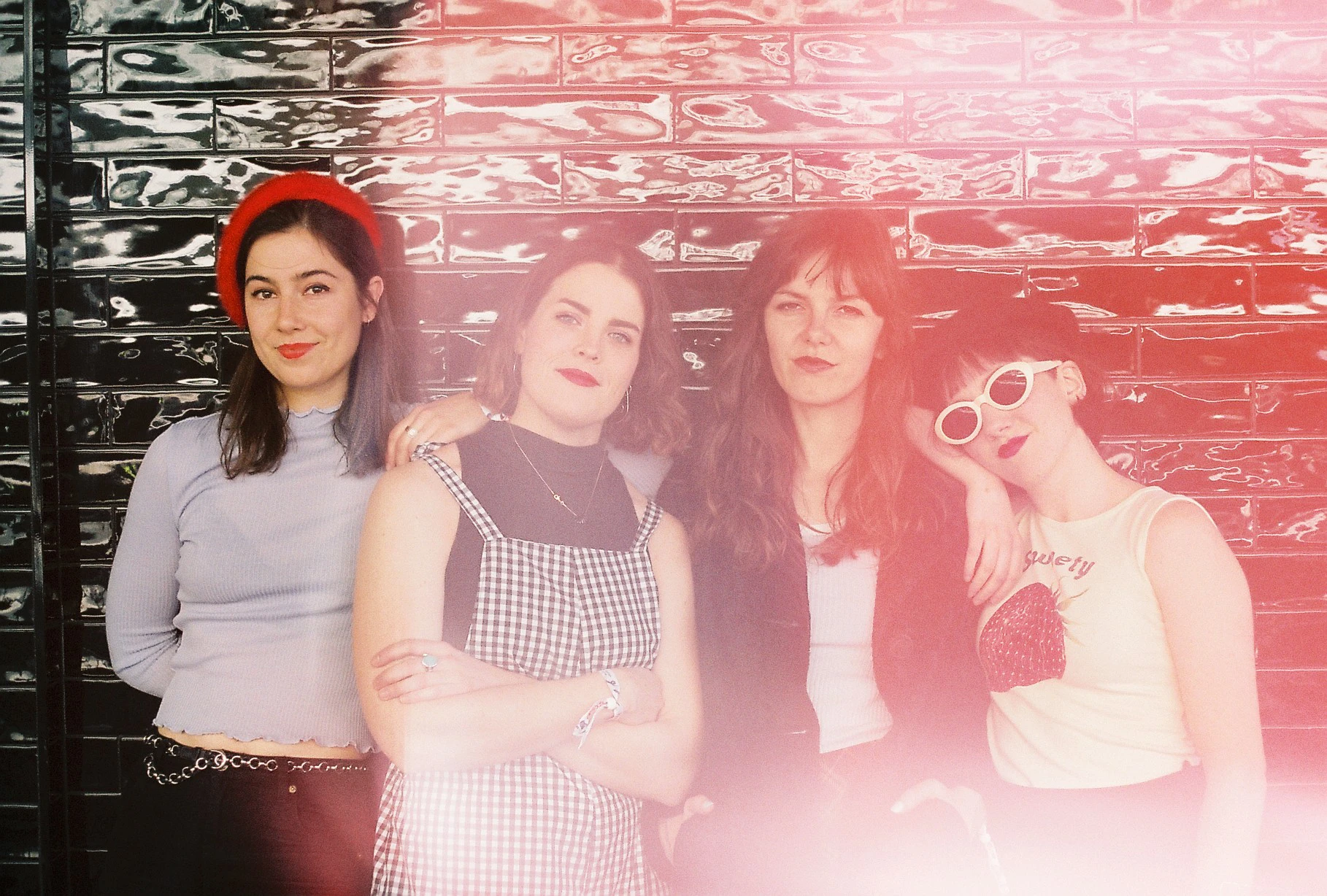 In terms of how I came to Berlin, it started in 2017 when I traveled for five months. When I returned home, I realized that although my career was going well, I wasn't growing personally. I decided to leave. I revisited a list of goals I'd written at some point years before. One said: move overseas. Another said: live somewhere where English isn't the first language. Ultimately I decided on Europe and then Berlin.
What were the other points on your list?
I know that one was to attend Sundance Film Festival, which I did. One was to see snow, and one was to travel through Europe. That was what motivated me to do that trip in 2017. I knew I wanted to travel and I'd saved a bunch. So, I got a ticket to Sundance and to Salt Lake City, and did a trip for five months—went to the Balkans, hiked in Spain, decided to do everything all in one trip. I thought that trip would satisfy the feeling of wanting to travel or live overseas.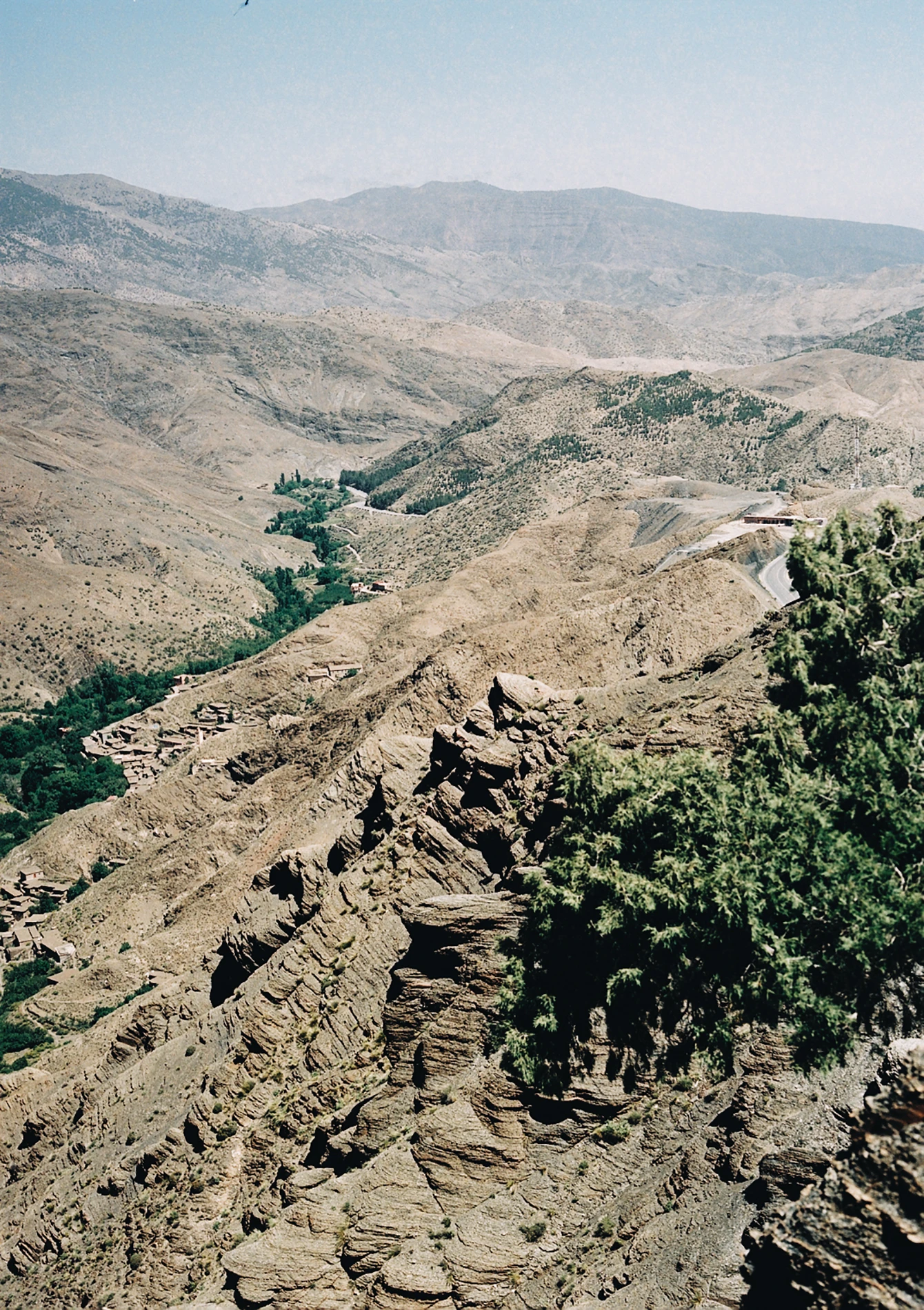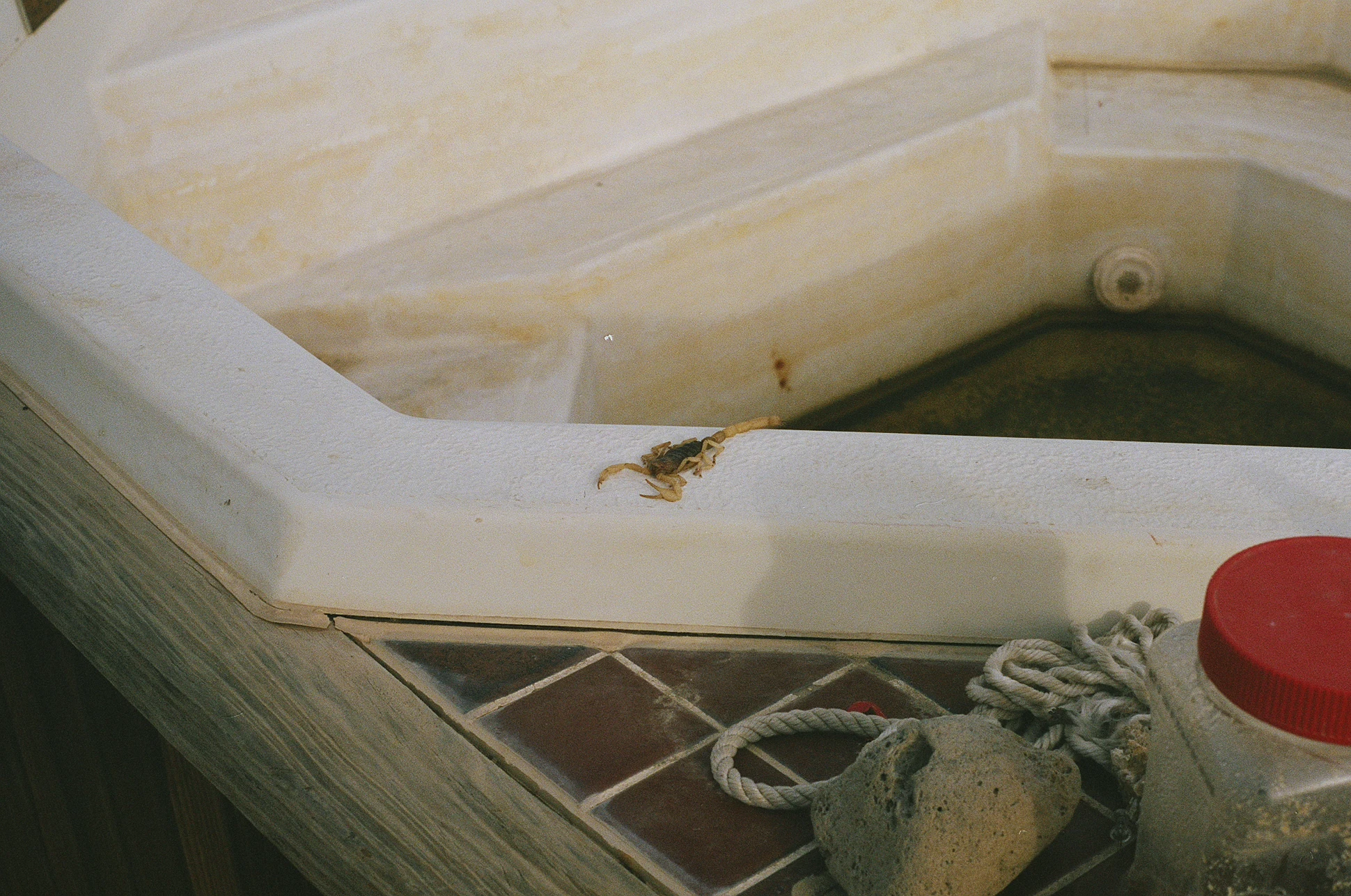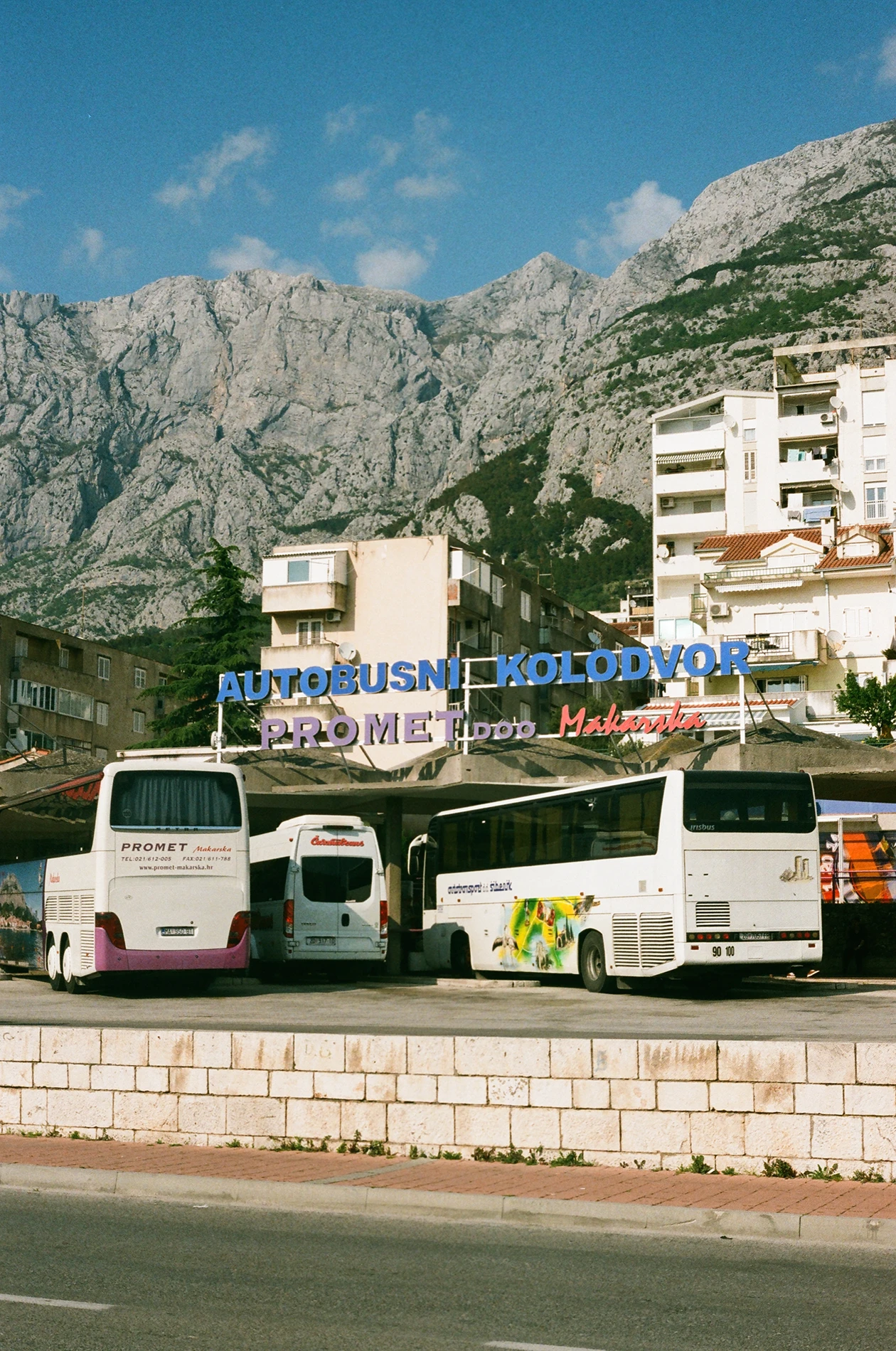 What are the biggest differences between Australia and living in Berlin?
A thing I miss here is accessibility to wild nature and wide open spaces. The lifestyle in Australia makes a lot more sense with who I am as a person. In Brisbane, it's either hot or thunder-storming, it's very tropical and feels like summer all the time. I would be at the beach nearly every day. I think the warmth also translates to the people: it's no coincidence Australians are typically laid-back people.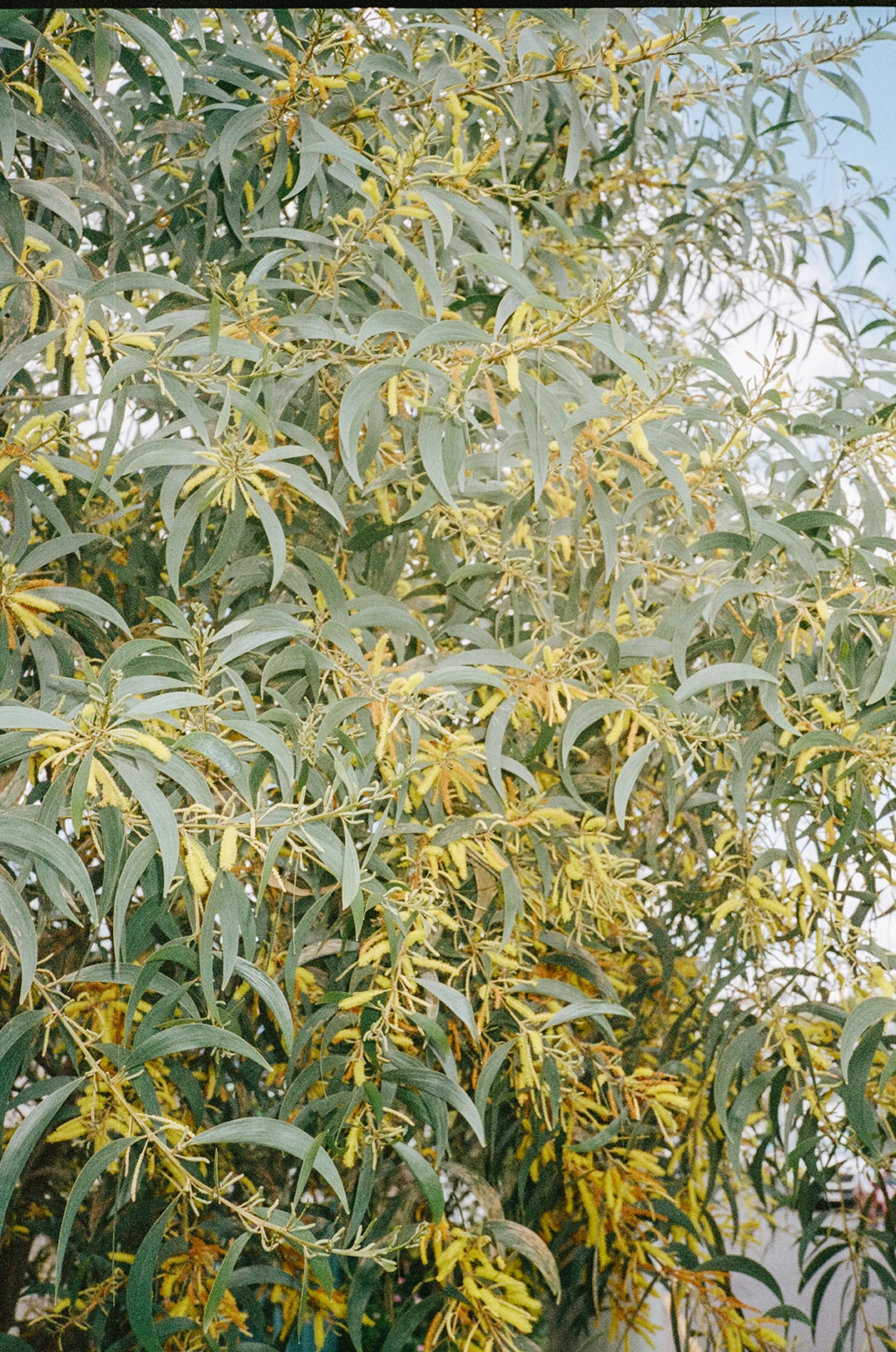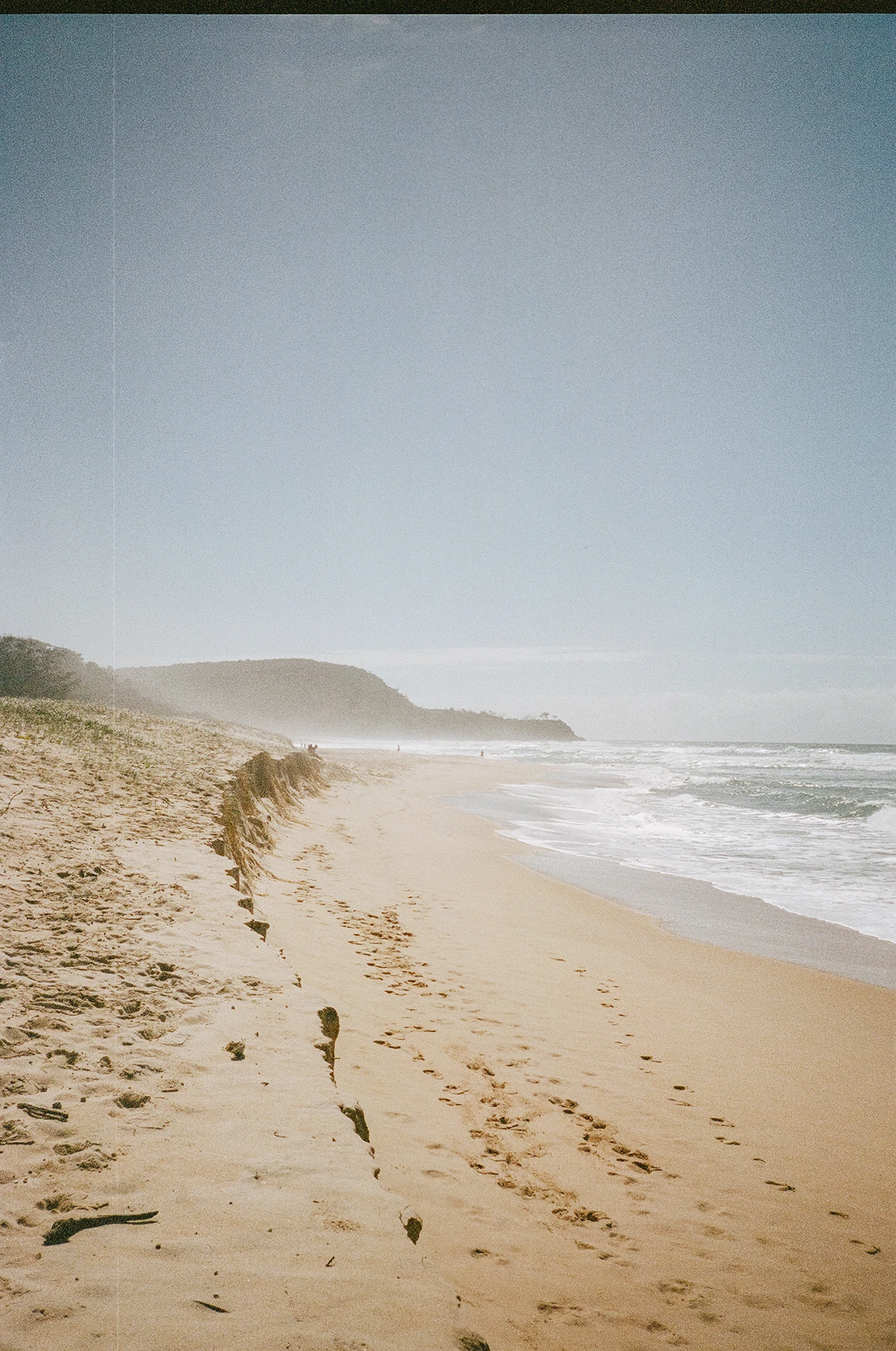 In Berlin, there's more of everything for every sort of person, and a lot of freedom. I also feel much more secure in some ways here. In Australia, we're an island far away from the world, for better or worse. I think that mentality can be dangerous. Something feels more unified in Europe, and it's not as much of a nanny state in Germany. The systems put a lot more faith in people that they can take care of themselves and don't need to be babied by the government.
There's several other differences of course. Berlin has incredible public green space, and more inner-city diversity. The public transport access to the lakes and forests here is incredible. Although, the winters don't exist back home...
Where did you experience your first snow then?
In Salt Lake City, Utah.
How was it?
It was amazing, I was squealing (laughs). I woke up and stood in the snow until I turned red and was completely freezing. I prefer the warmth, but also find the cold kind of exciting as it feels like traveling to me. My first winter in Berlin I was riding without gloves—I wanted my hands and body to feel the cold. Did the lakes freeze where you grew up in Germany?
We had no big lakes near us but we had tiny rivers that would freeze, yeah. Sometimes you couldn't go to school because it was snowing too much.
That's so cool (laughs). For us, if it was too hot we'd get sent home.
You had the same but opposite. And so now you're here in Berlin and somehow got into the cycling industry. Was Standert your first cycling job?
It was. I was searching for part-time jobs in either graphic design or photography. There were full-time positions and I decided I'd rather waitress than work full time. I applied to waitress at Silo, and Morgan told me they didn't have waitressing positions available. But, he noticed my freelance title in my email footer and said he knew a place looking. I cold emailed Standert as they had no jobs listed online at that time. I'd never worked in the cycling industry before, but Max took a chance. He asked if I knew anything about bikes, and my response was that I ride them. I was explicit about the fact I wasn't a cyclist, just a hobby rider. When he asked why I wanted to work there, I said I wanted to work part time (laughs). I had a strong portfolio and had faith in myself that I could do the job. After shooting gigs and weddings, I knew I could shoot quickly and capture one-off moments. By the time I had the interview, I'd obviously started following Standert and loved the brand, but it was certainly not an industry I'd worked in before. Now it's been three years working with them. I've learned a lot along the way.
Cyclists sometimes talk about stuff they imagine everyone knows, or name-drop. There's a huge range of knowledge. They're super deep into this stuff.
Exactly. That was something I realised quickly with being in such a male-dominated industry. I was nervous at first then realised cycling appeals to tech-heads (laughs). It's often guys who might be into IT or love spec talk. Of course, it draws all sorts of people, but I didn't know what to expect and realised quickly that it's not a toxic world—I've had such positive experiences in the industry.
Are you also doing other work outside of Standert?
I freelance every week for Standert and a Berlin city guide, Cee Cee Berlin, where I'm a writer and photographer. I also have other freelance clients,: dog leads and collars, cafes and restaurants, headshots—anything really. I'm also working on a Psychology degree one subject at a time. There's a lot in the week. I'm always diversifying who I work for; I like my weeks looking different. I've met olympians, shot a nude anger workshop for an artist, a book cover for a magazine I love, and portraits of members of an Indigenous population fighting for land rights. I feel very lucky and privileged to do what I do.
It must be cool to have such a range of clients, so it doesn't get too boring.
Definitely.
Some people prefer to be in one niche but I also prefer a lot of different stuff. Did the time you've spent at Standert influence or change you?
That's an interesting question. The main thing is that it's made me realise how much I love working somewhere where I have my place and am trusted to do what I do well and play that part in the team. For me, doing something creative that doesn't feel personally meaningful to who you are as an artist is actually a wonderful place to be: to use photography primarily as a skill to meet a brief. I like that I don't have to show my own voice in the work I do at Standert, though it obviously comes through, in the same way that your style comes through as opposed to a different videographer. This approach feels sustainable. When the time comes where I pitch something new, they listen. Like the time I wanted to shoot on Super 8 film and Max was happy to try that because I thought it aligned with the concept behind that release. It's an established brand with space to do your own thing.
Can you tell us a bit about how a day at Standert works for you?
It's very project based. Each release, I shoot the frameset and the complete bike in the studio, in addition to the outdoor campaign shoot and design all the assets, such as fact sheets. It differs week to week. Recently, I've worked on bike cards for our KaDeWe pop-up, staff portraits, swing tags for the store, and some assets for the website.
Do you have an all-time favorite project with Standert?
We've done plenty of shoots in Brandenburg, so as a foreigner I've definitely seen more of the outskirts of Berlin than I would've otherwise, I've been grateful for those projects. Of course, the travel has been the highlight. Mont Ventoux was insane. Hearing about the Tour de France, and then having the opportunity to be there in person and take photos—all on a work trip—that in and of itself was memorable. Seeing Maxe and Anja climb Ventoux and shooting them there–I think you and I both were so impressed with the landscapes. We had such a tight schedule on that trip, and when I look at the release we pulled together as a team, it feels like the strongest shoot we did. I'll always remember that.
On top of that, that Ventoux trip was where I did my first proper ride, a 70km route through the mountain passes. To get on a bike that's built for the road and climbing was the first time I tasted what cyclists are on about: that peak was special.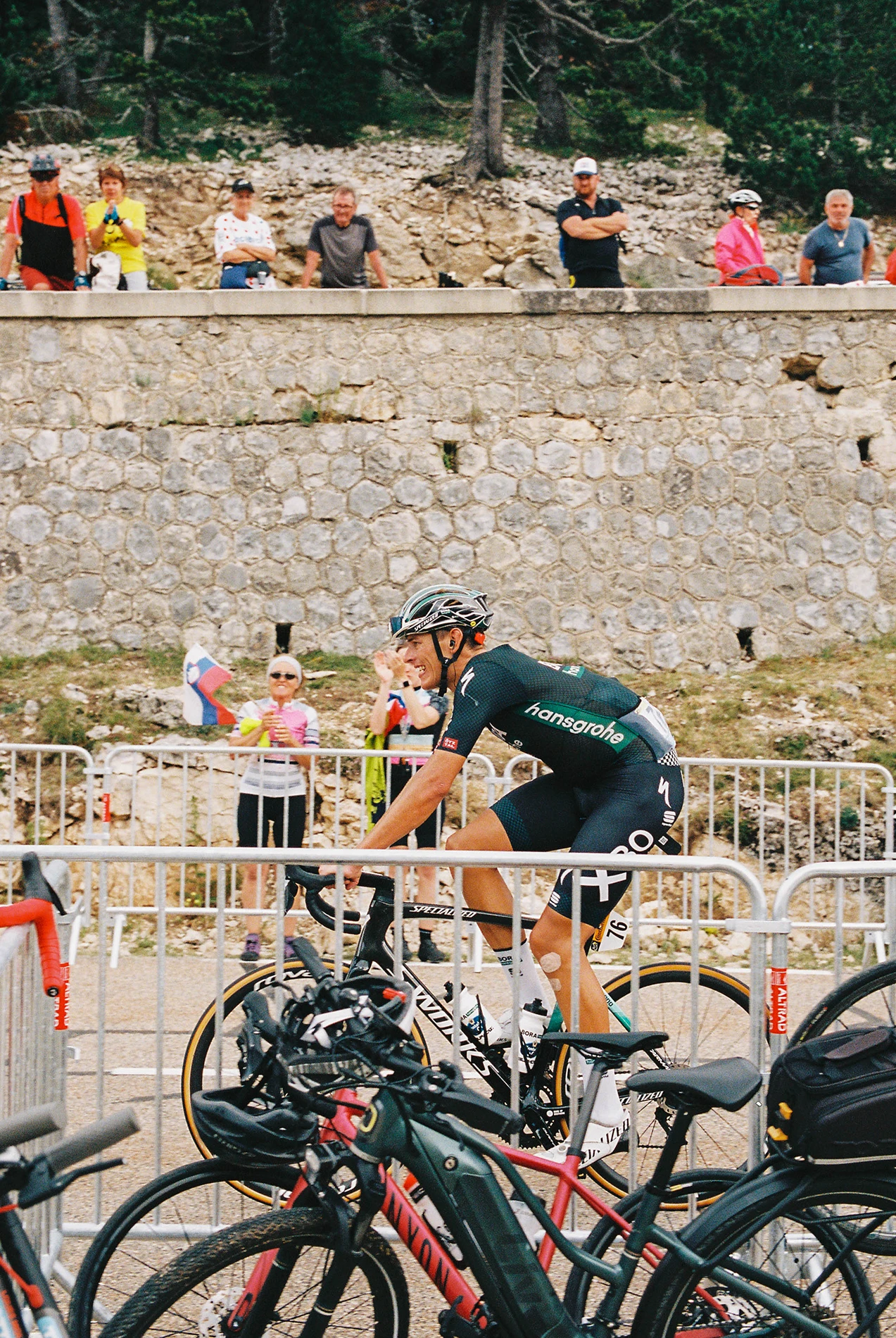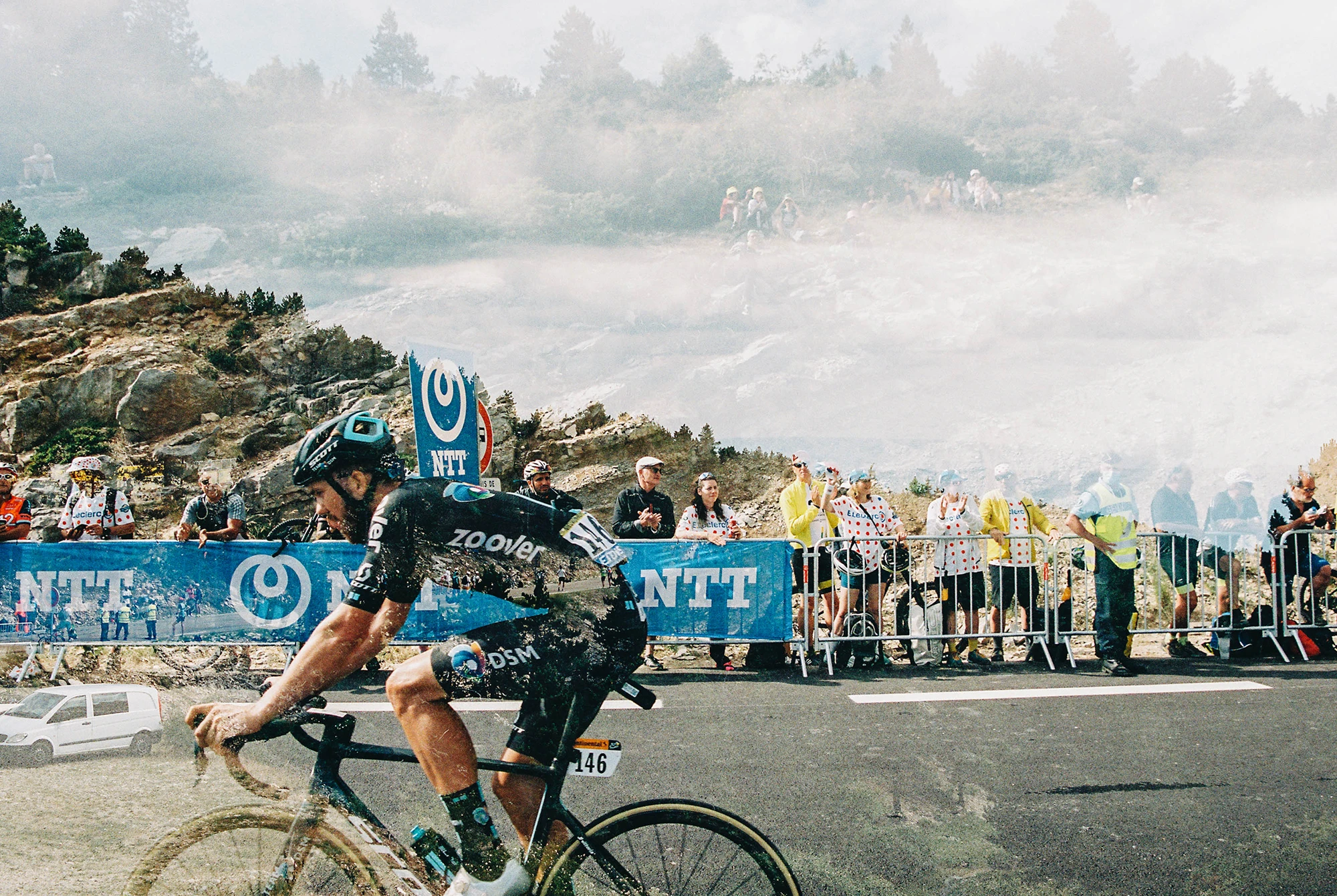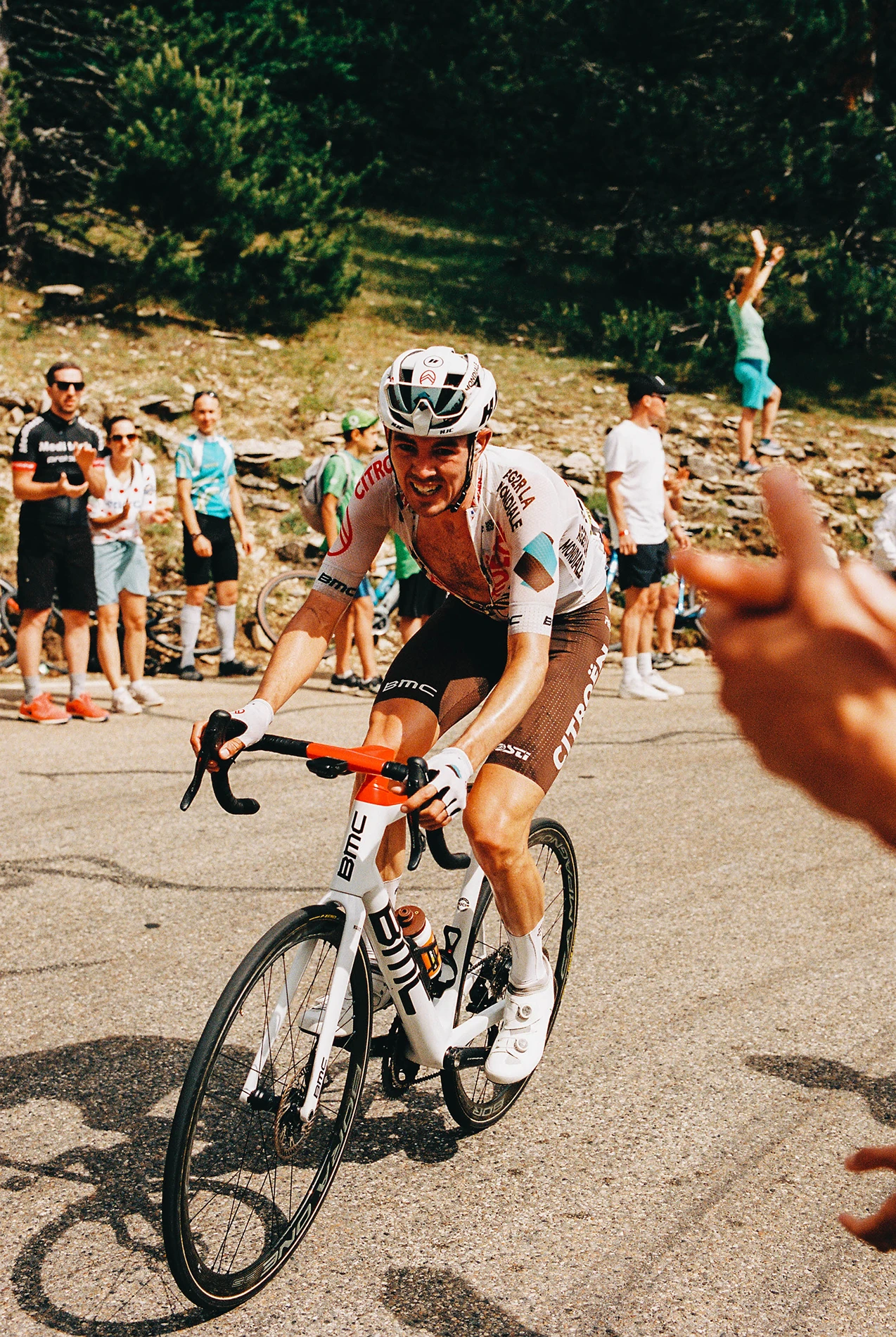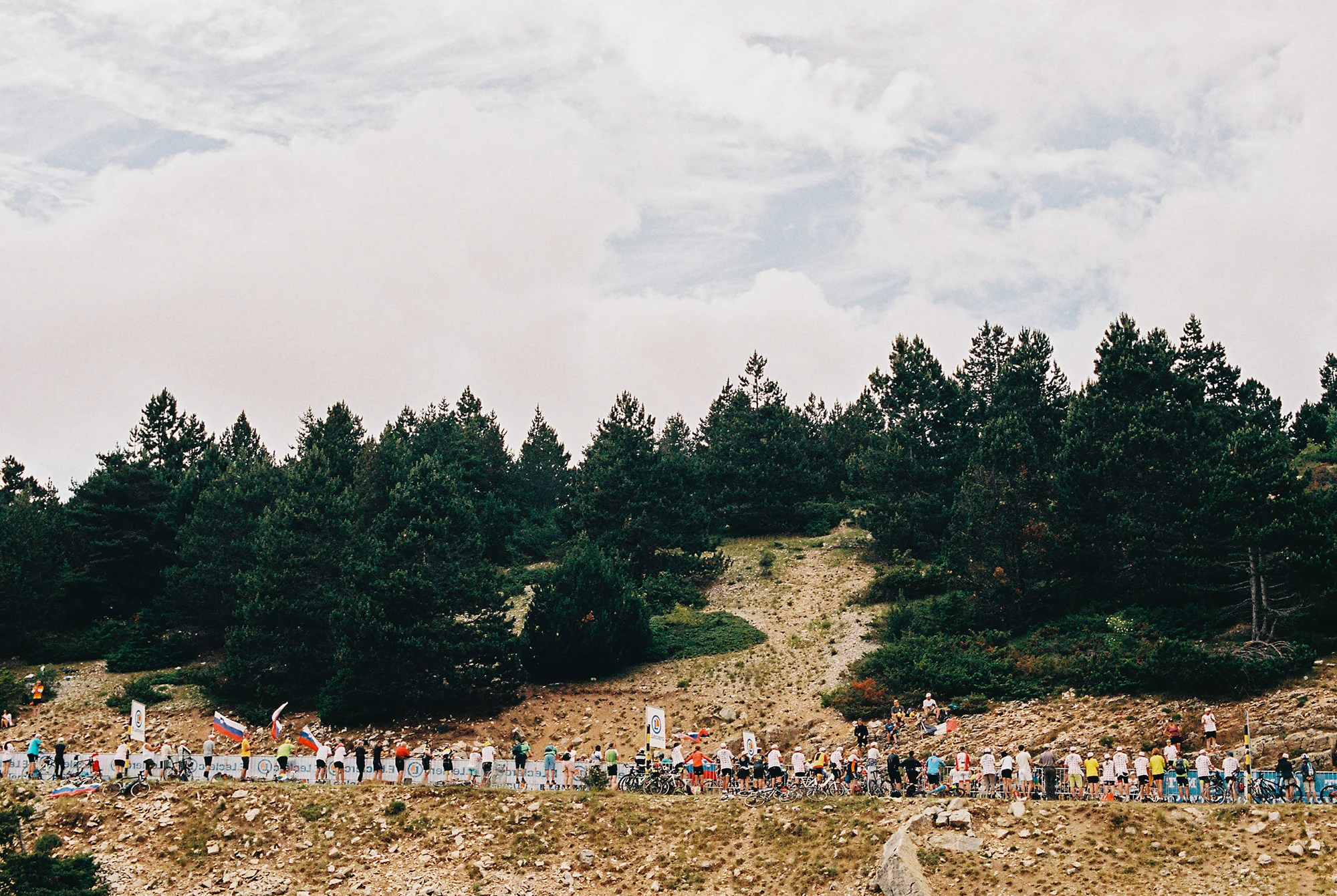 It's interesting to hear your perspective on that trip. In the future, what do you want to do with your work and beyond?
I find being in bigger teams exciting. I shot a film and a music video over Covid and loved having creative control over my role within a bigger project. Whatever I do, I want to be sure to keep learning. Recently I've become obsessed with trees—photographing them, scanning leaves and learning to identify them. I want to further this knowledge. I'm curious as to how it will combine with my other interests of poetry and psychology, and a greater ethos of care for the natural world and each other. At the moment, I'm letting these interests grow, working to deepen them and seeing how they shape me. At times, those interests will also cross into my work.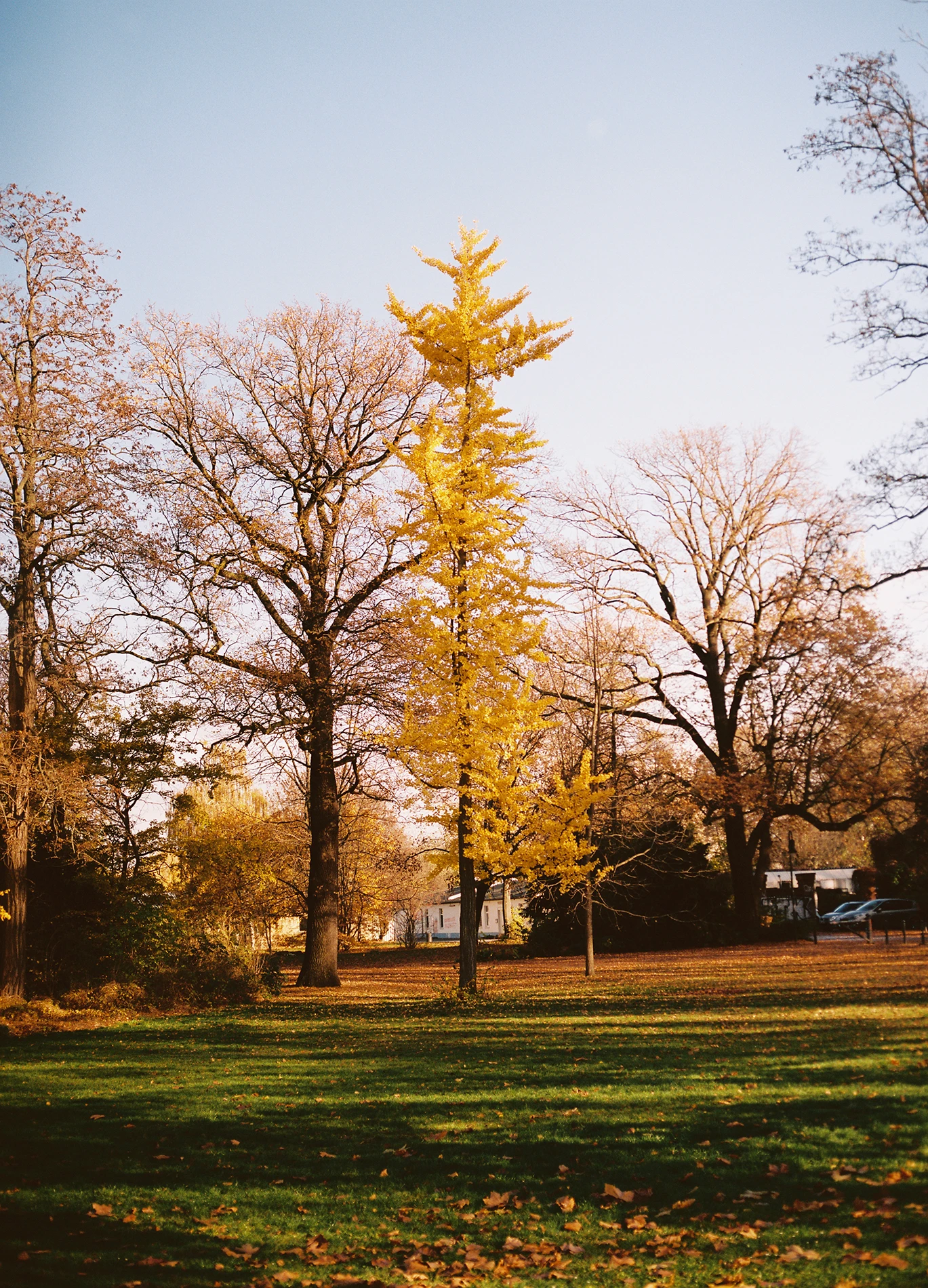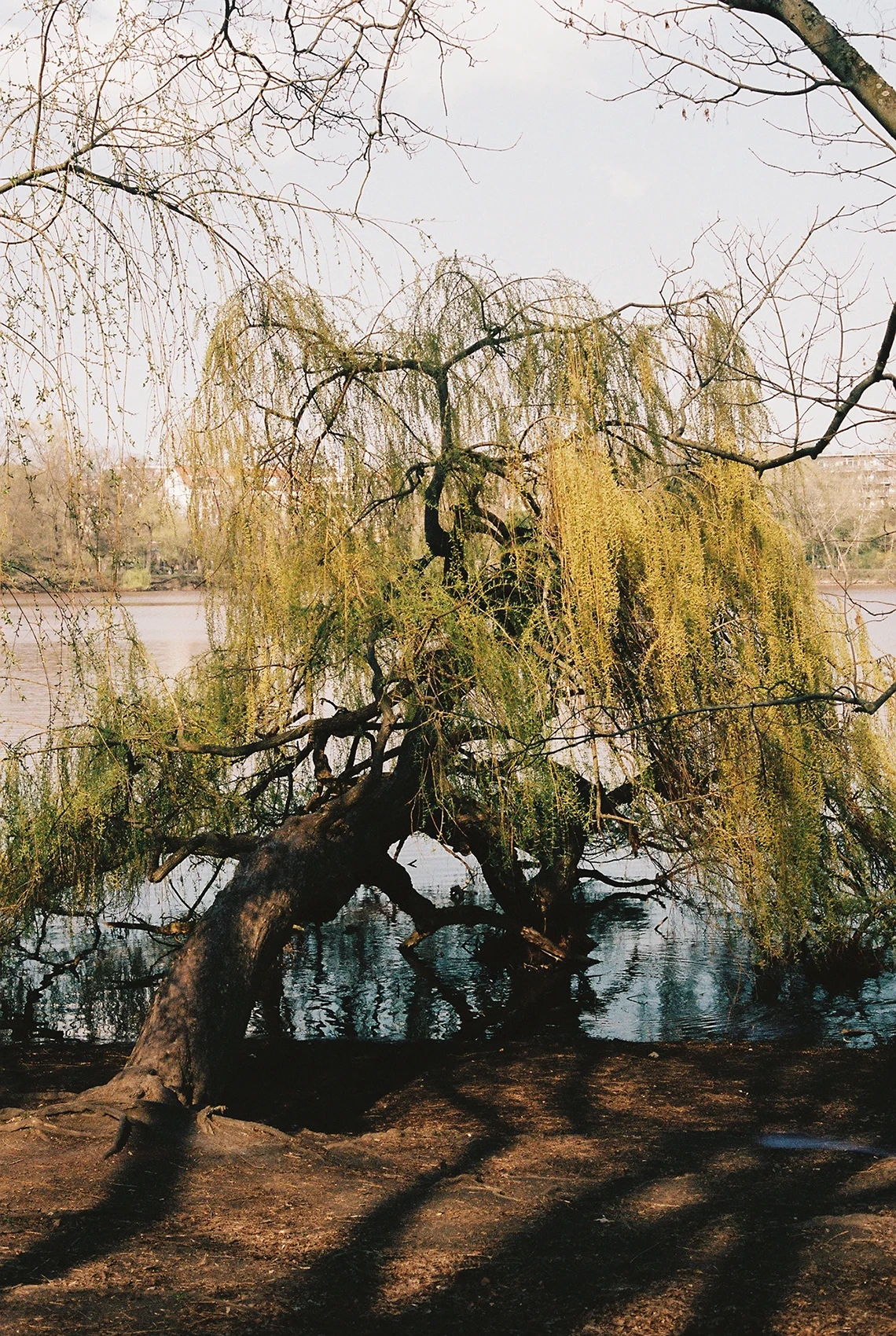 Are there any photographers or artists that inspire you?
Lina Scheynius, Molly Steele, Olivia Bee, Tonje Thilesen, Wolfgang Tillmans' early work with musicians, Sarah Pannell's capturing of Australia. Photo documentary is my favourite; people documenting their relationships and intimate lives or worlds we don't generally see. In general, reading inspires me more than anything.
What books inspired you most recently?
The Argonauts by Maggie Nelson and Landmarks by Robert Macfarlane. I'm currently reading Braiding Sweetgrass by Robin Wall Kimmerer, which I'd probably add to the list.
I saw on your Instagram you do food photography. Can you give us some gastronomy recommendations?
Food: Wen Cheng, Knödelwirtschaft, Kitten deli, Chungking Noodles. Azzam for Turkish food, of course, W Pizza or Gazzo.
Cafes: Home, Wilke, Bully Bakery, Silo, Espera. The Croissanterie on Pannierstrasse.