Explore more. Pack more. Worry less. Stainless!
The last generation of the Erdgeschoss was great. The new generation of the Erdgeschoss is even greater! We used all the goodness already built-in and added some more to perfect your gravel and bikepacking experience. More details and more features.
Our Erdgeschoss is ridden here by Julien of 8000watt. Photos by Savannah van der Niet.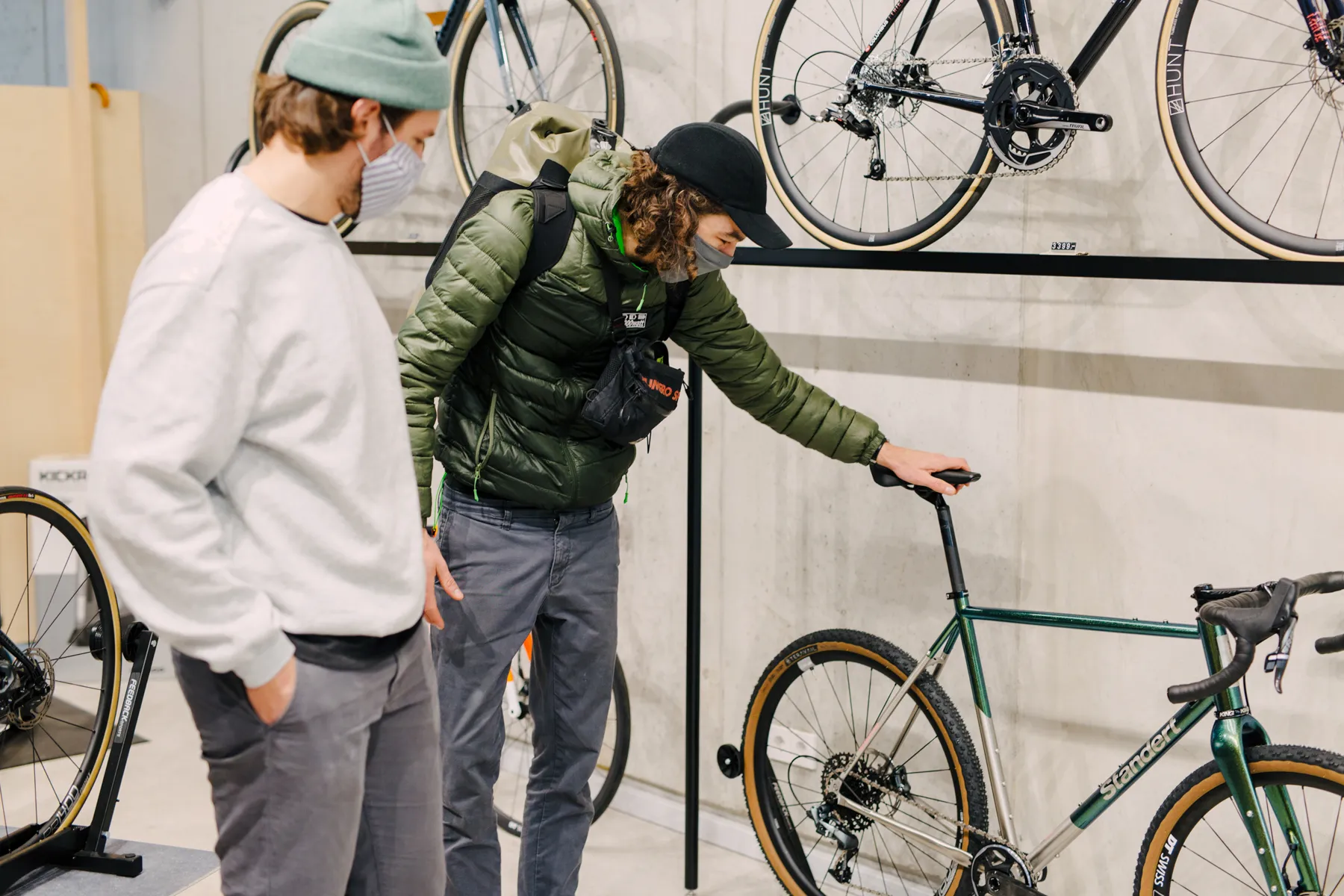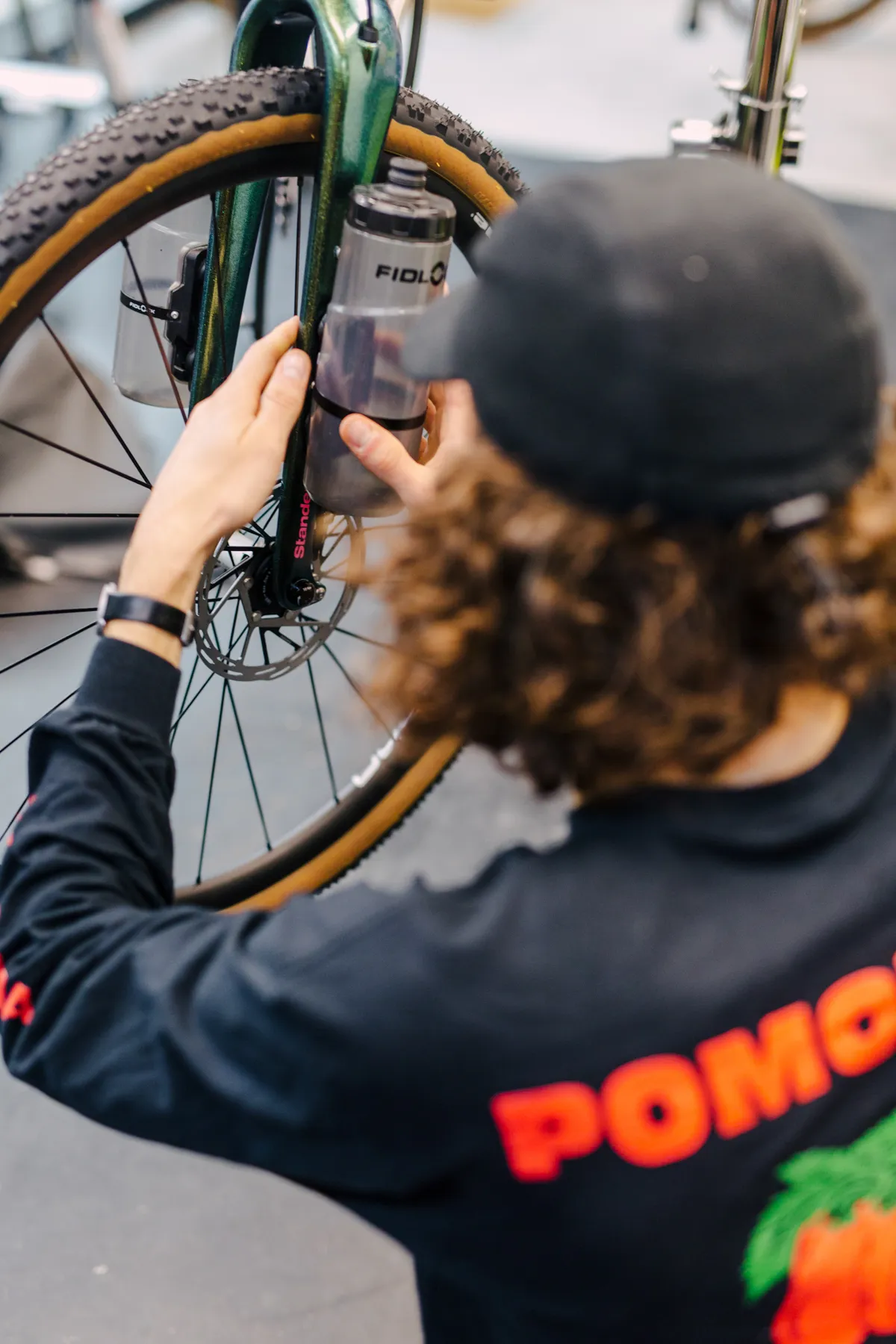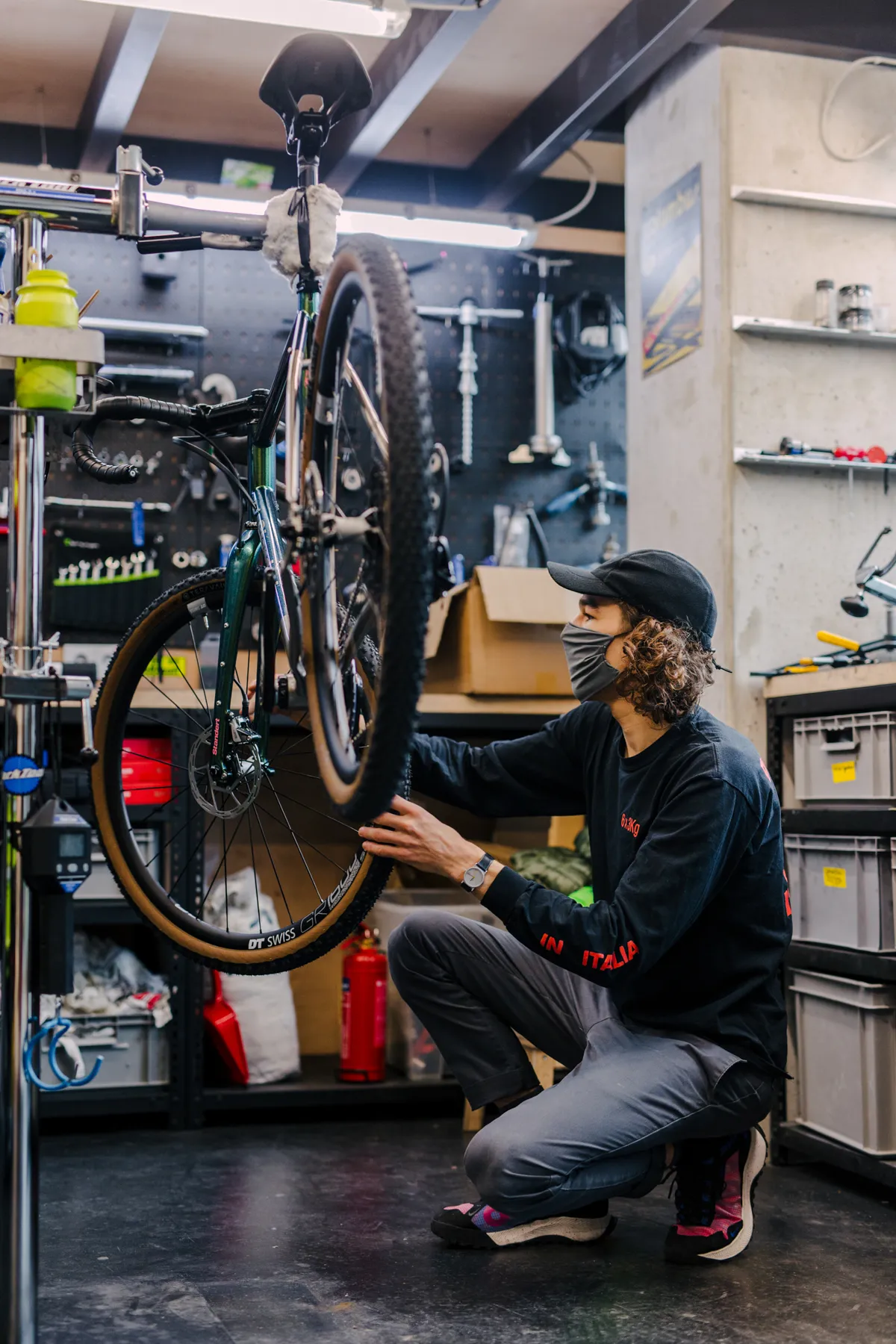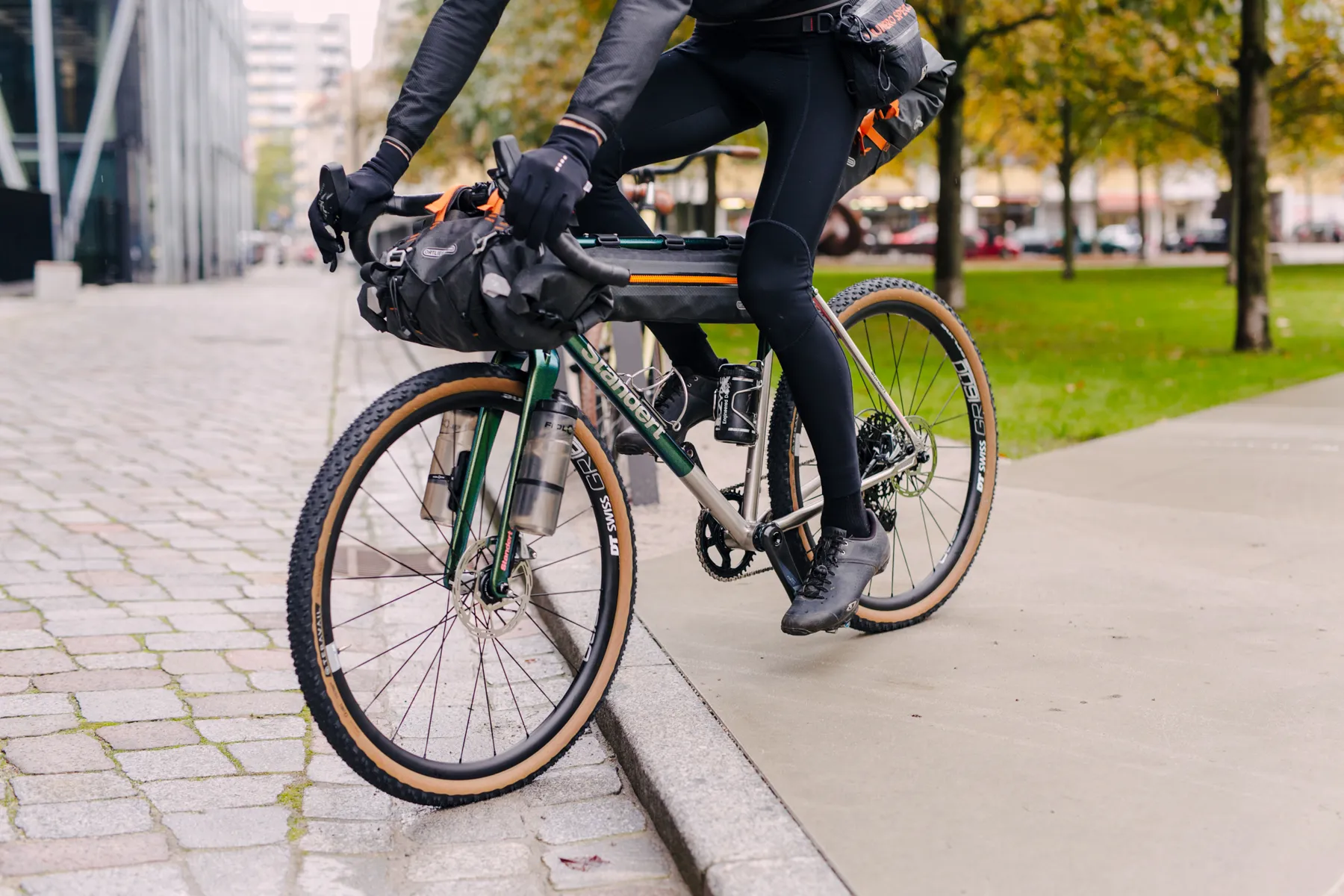 The Erdgeschoss is made from stainless steel and comes with the brand new Standert Full Carbon tapered fork which has an elegant silhouette and six mounts for additional bottles, bags or whatever you want to add. Speaking of mount options–you now also have mounts on the toptube, the seatstays, underneath the downtube and a third hole for each bottle cage mount so you can adjust the height when using large frame bags.
Offroad, gravel, sand, wet, mud, carry loads–the Erdgeschoss has got you covered.
We asked friend and bike-packer Julien of 8000watt to take the new bike out for a spin. He headed to Brandenburg quicker than we could catch him, from our shop and headed North. Through the damp woods, jumping logs and beelining straight for a lake camping spot.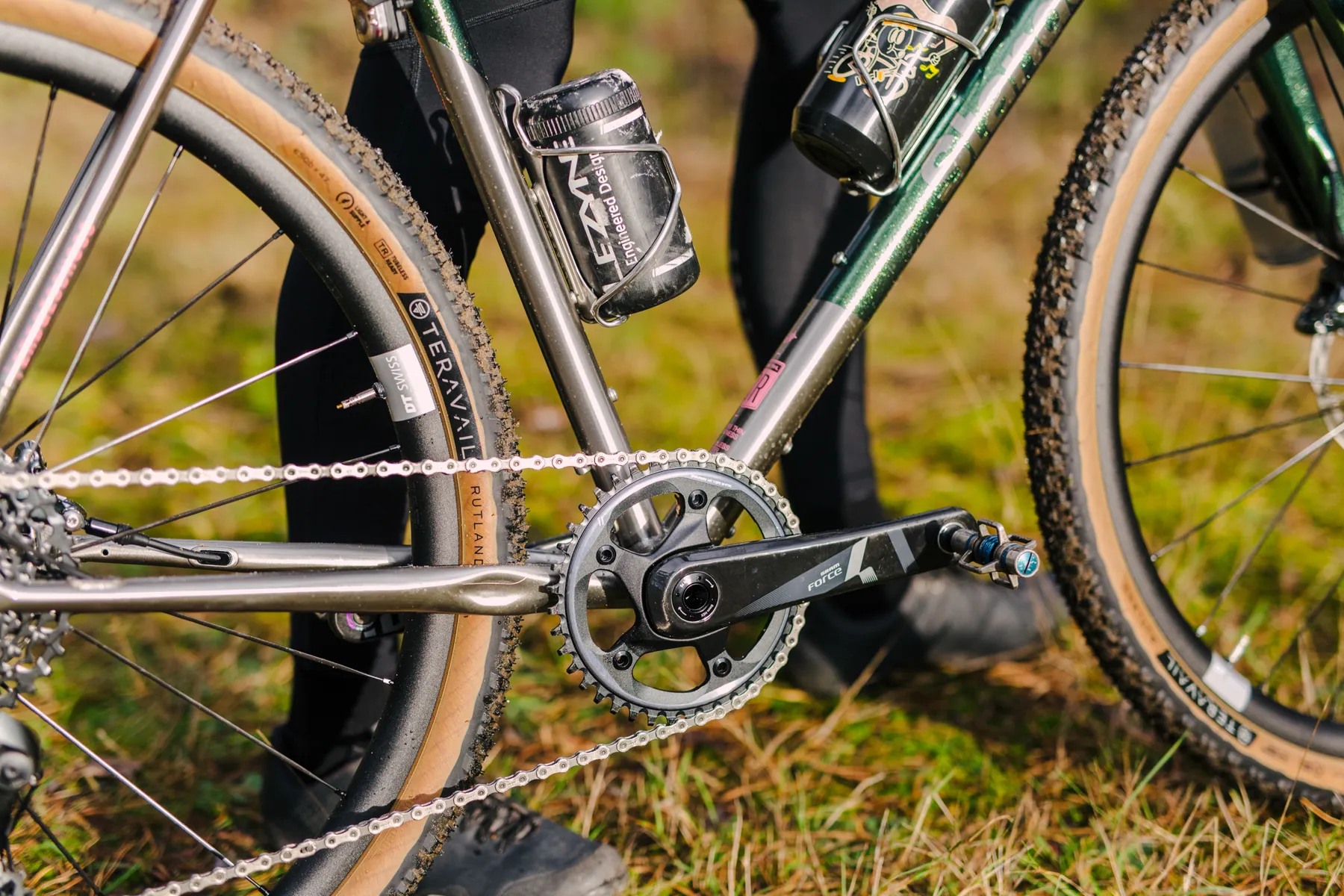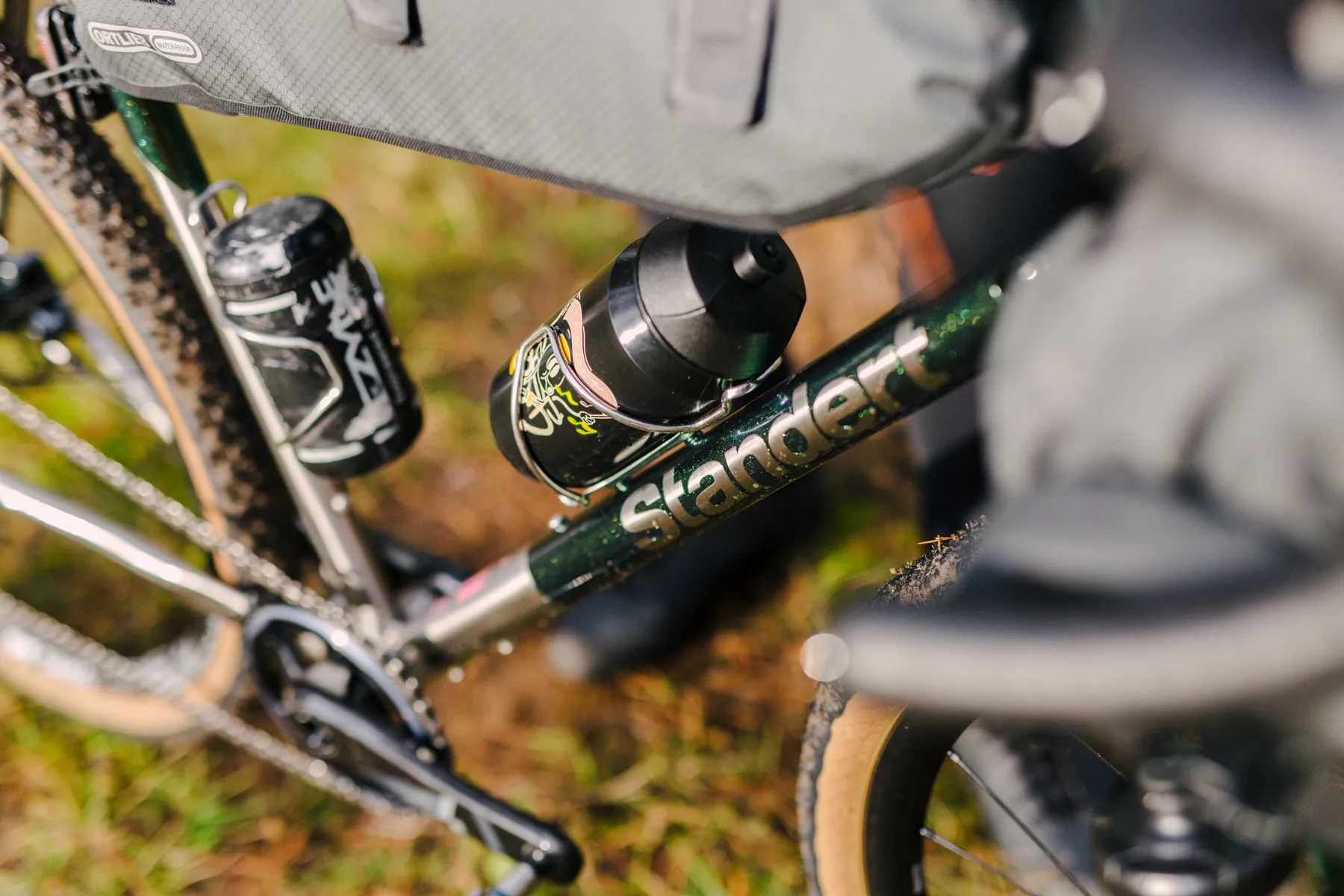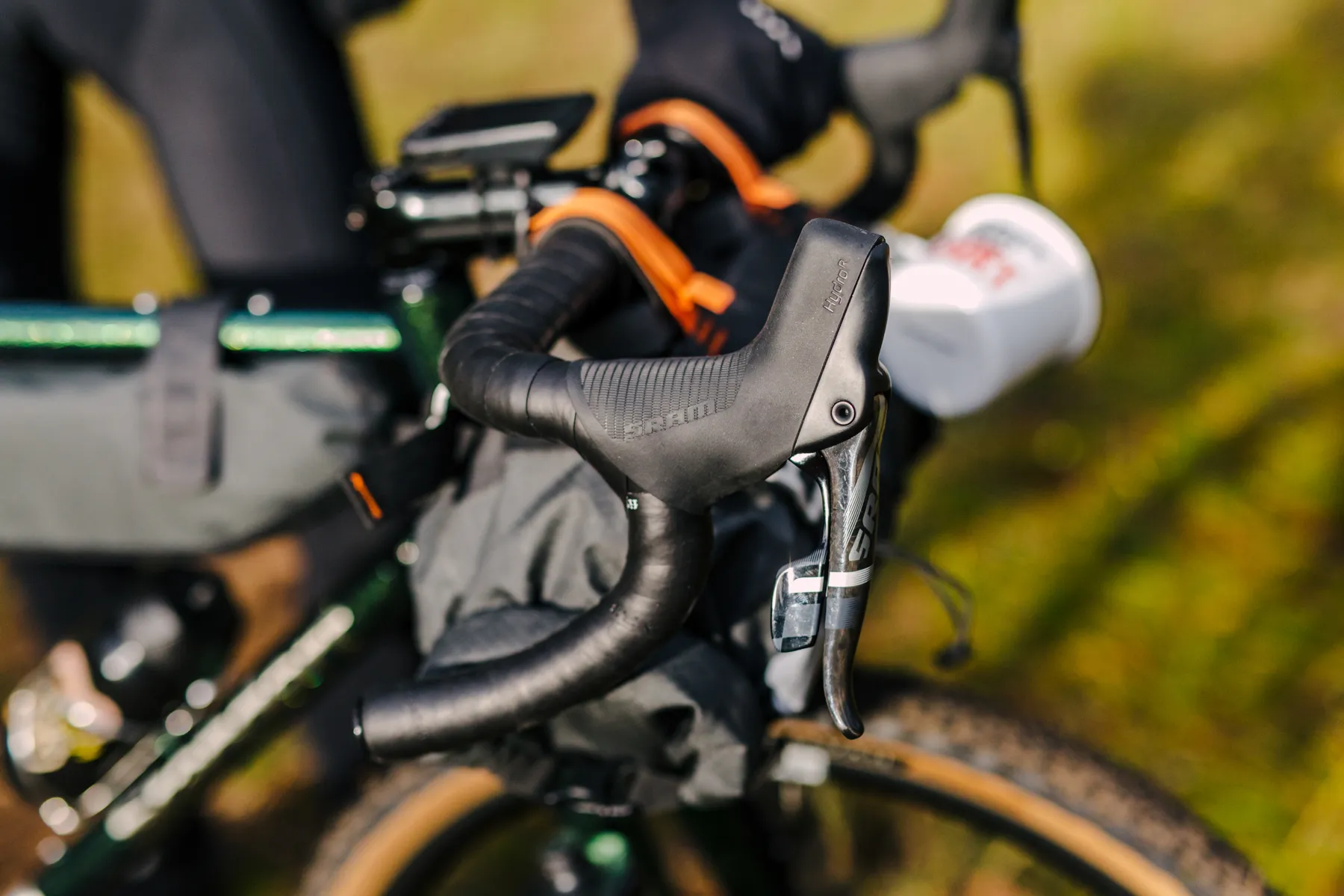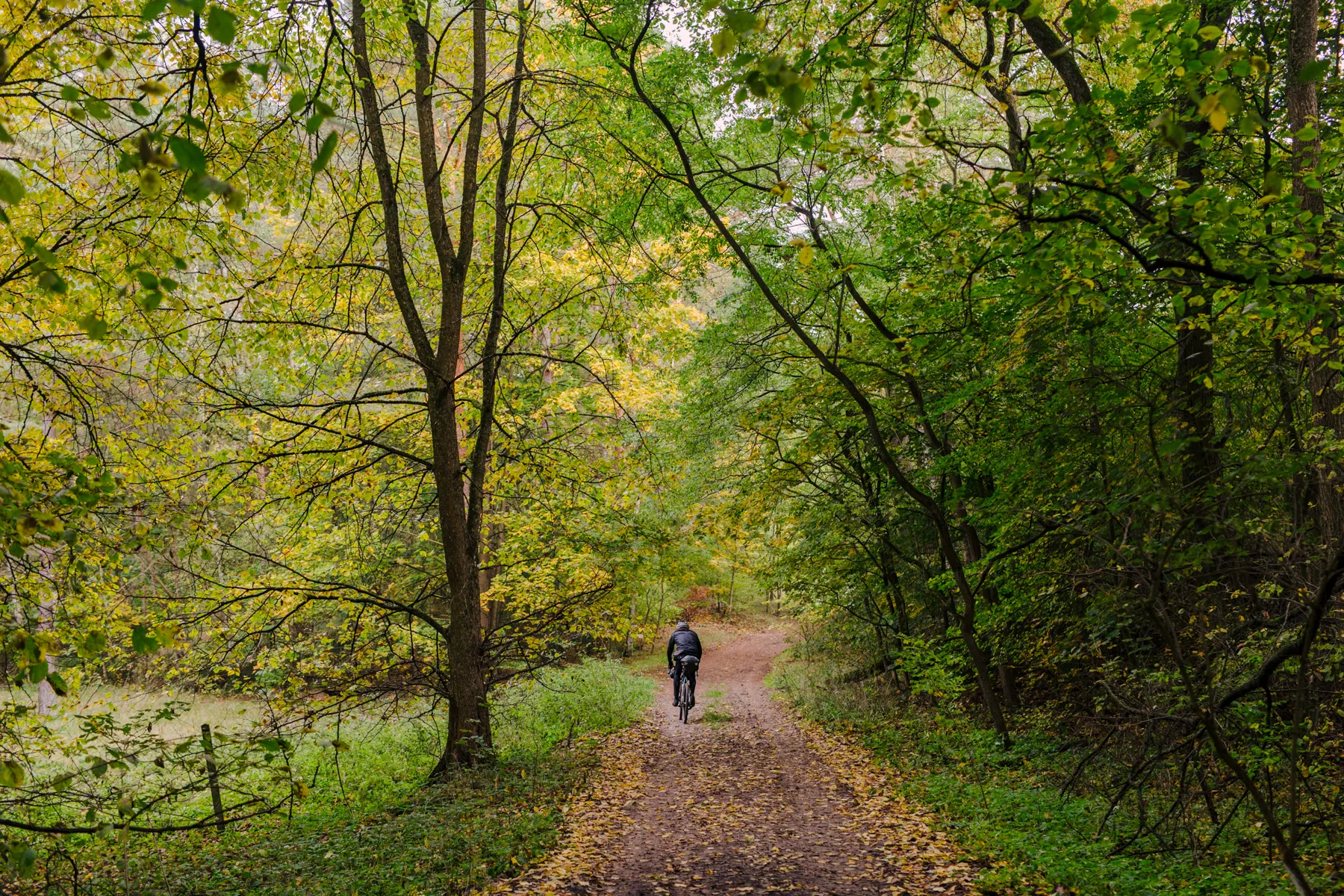 Our new Erdgeschoss is a most capable companion. All the features, all the style, all the excellent qualities of a steel gravel bike, all the trust and none of the rust. Go smooth with tires up to 47C on 650b DT Swiss GRC 1400 Spline.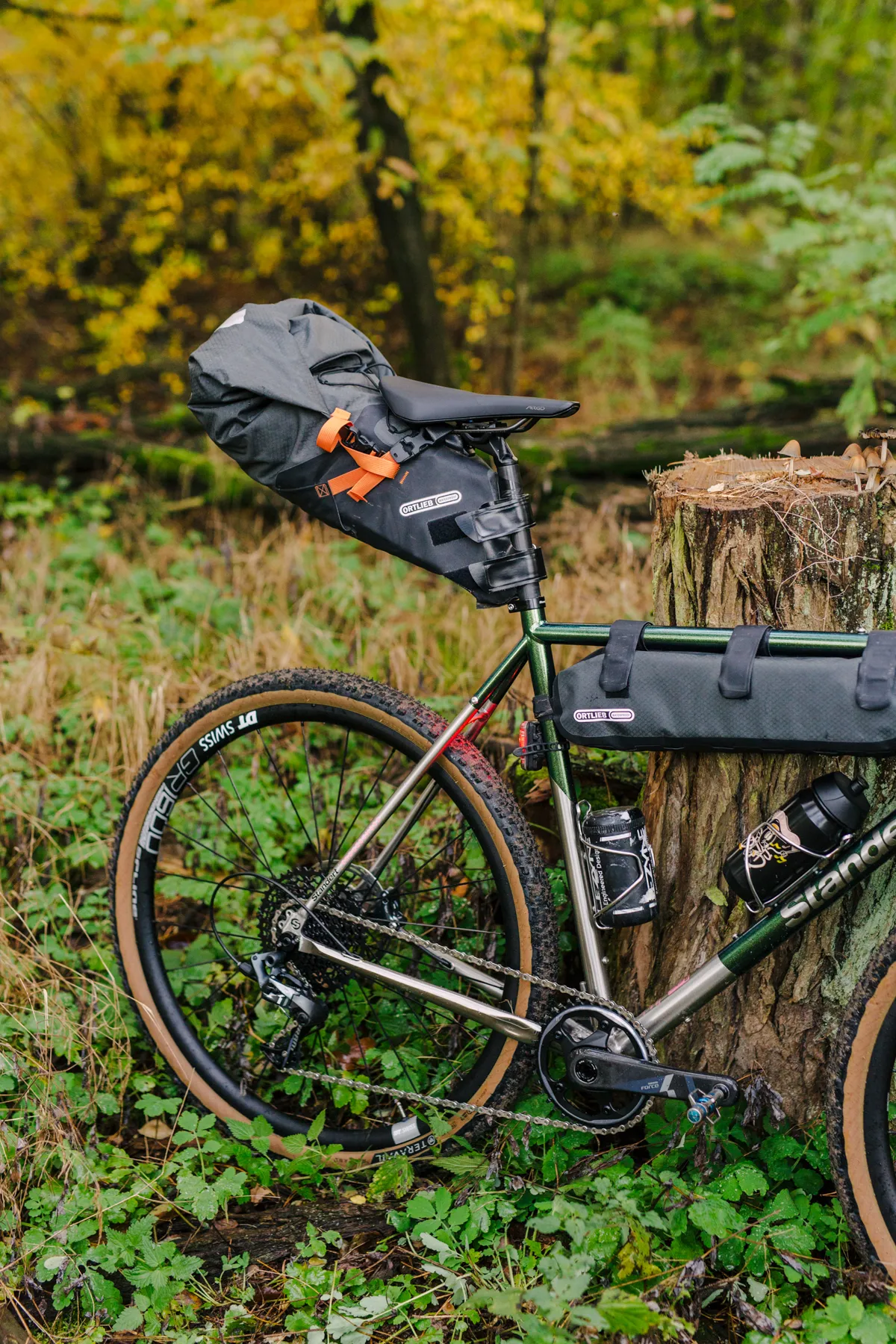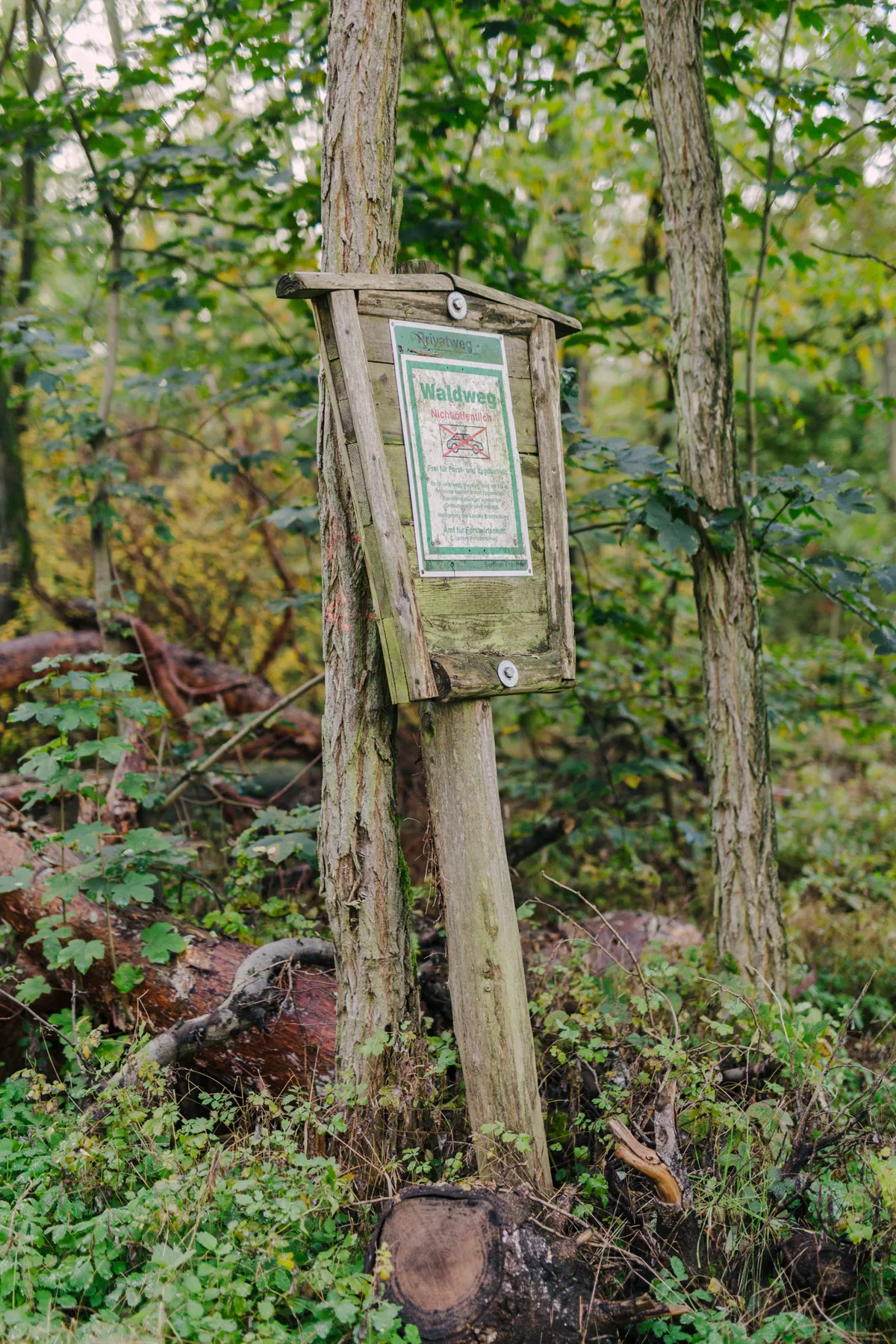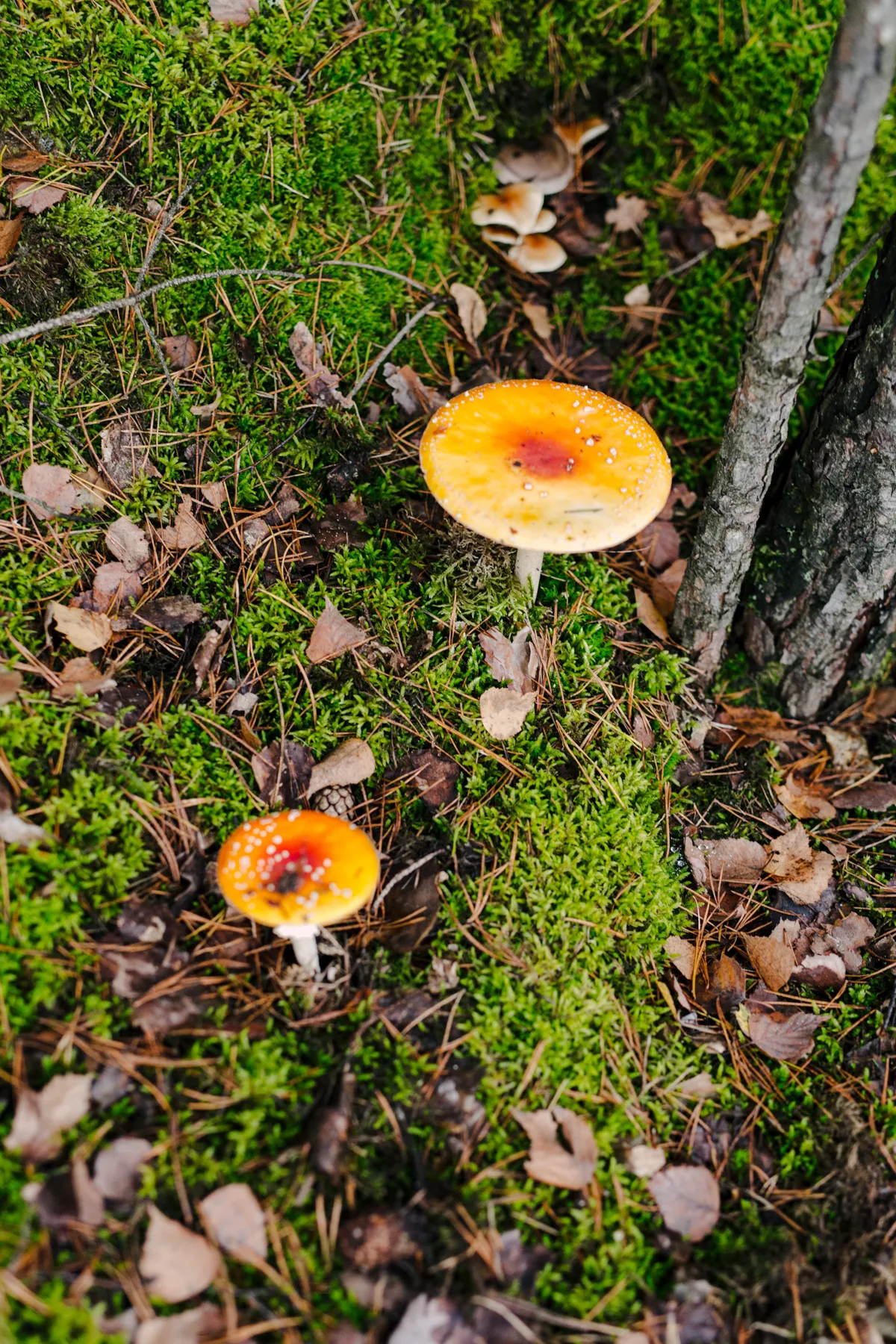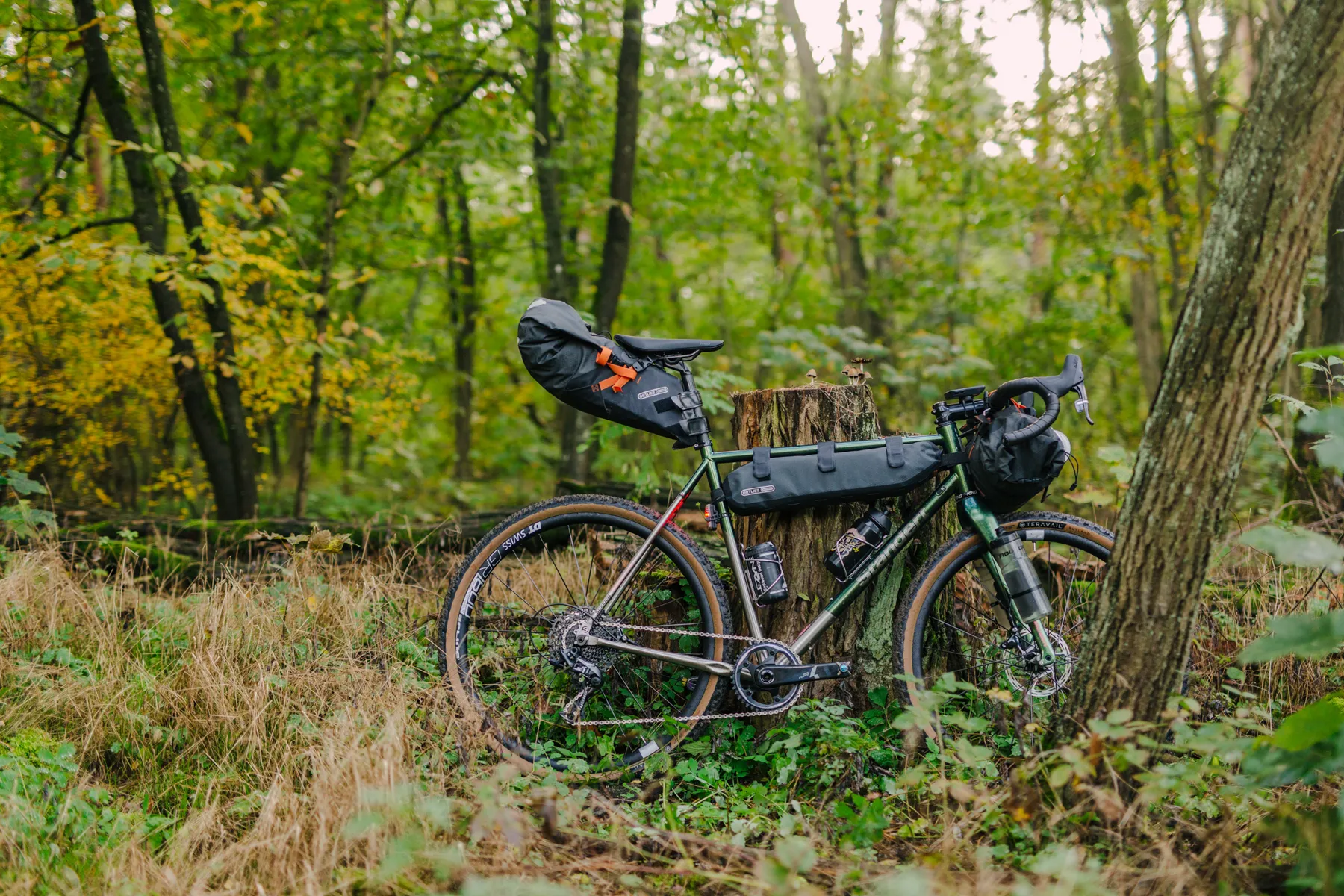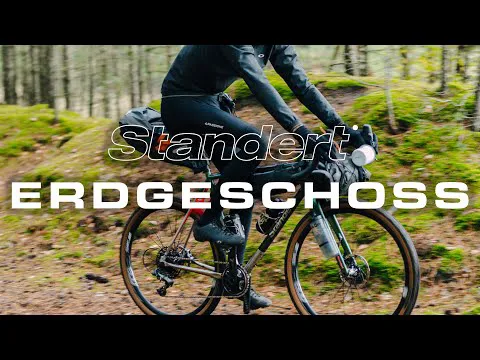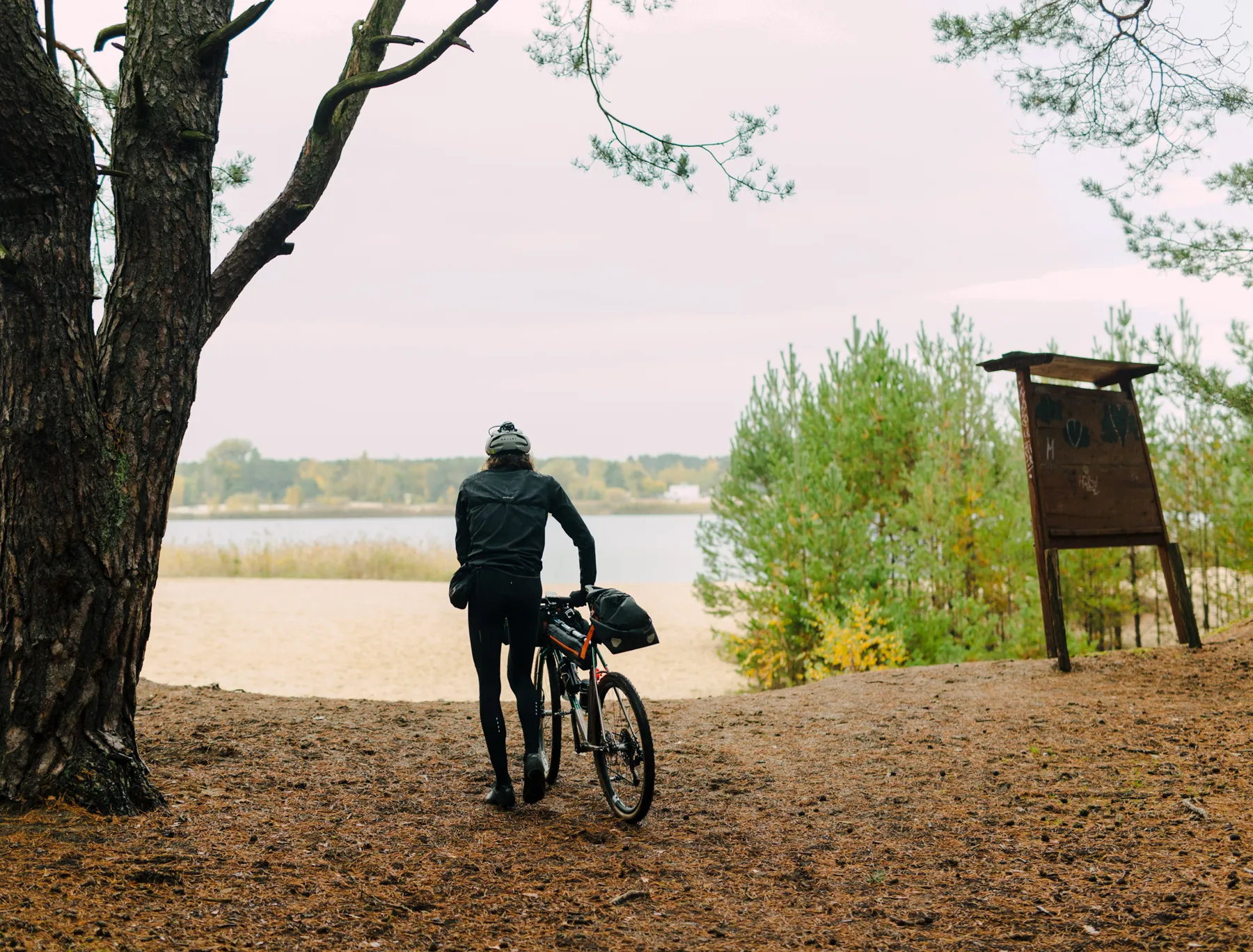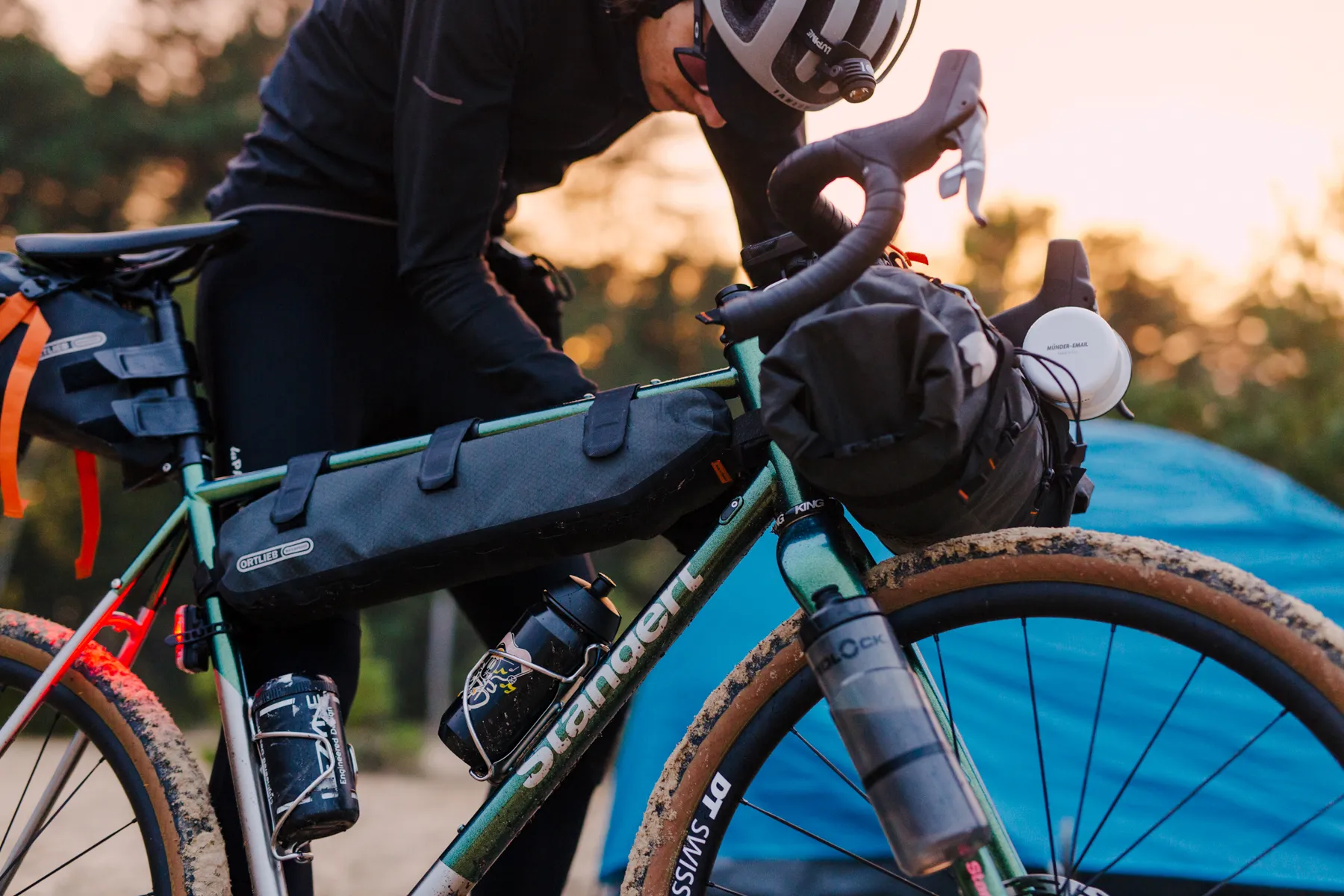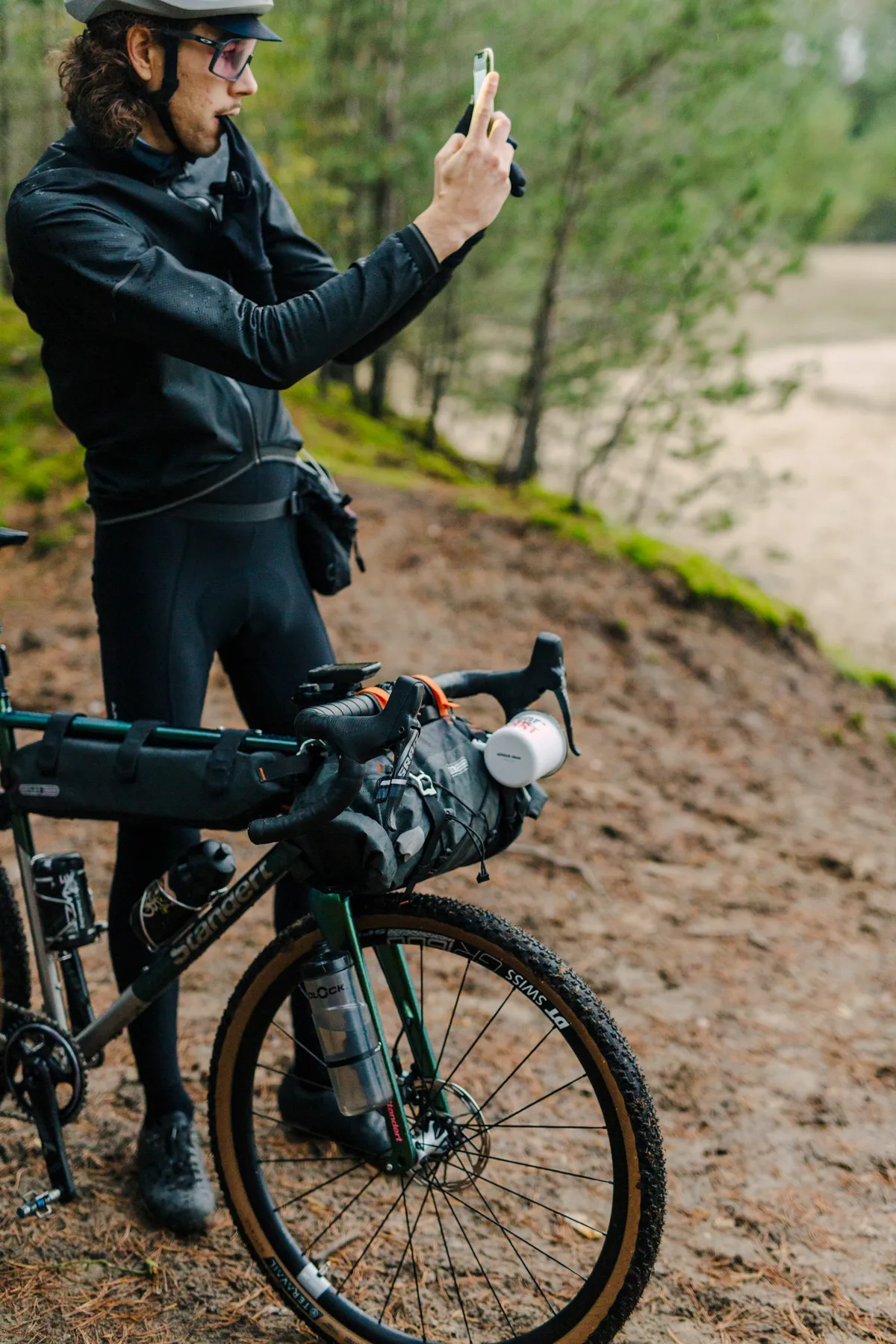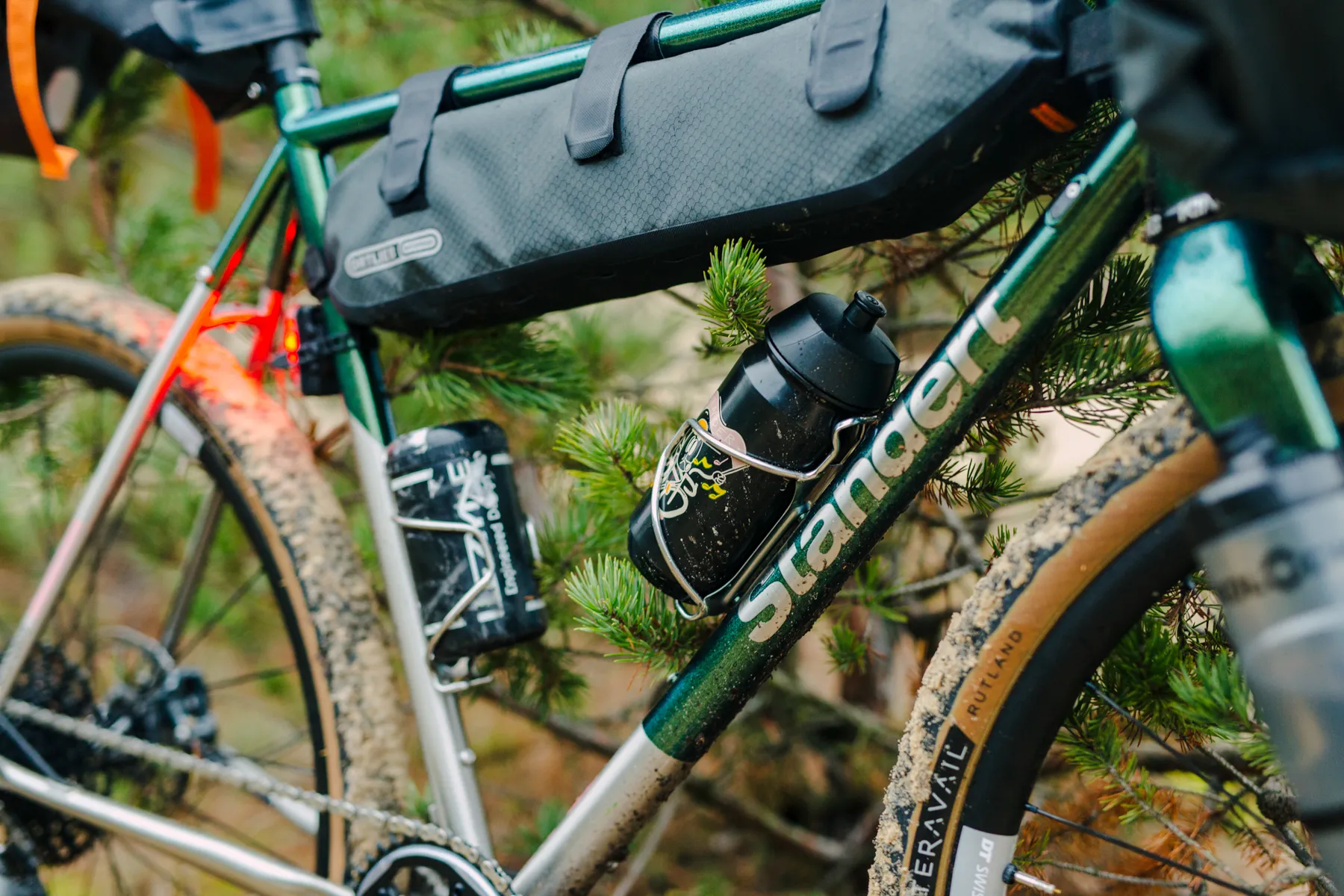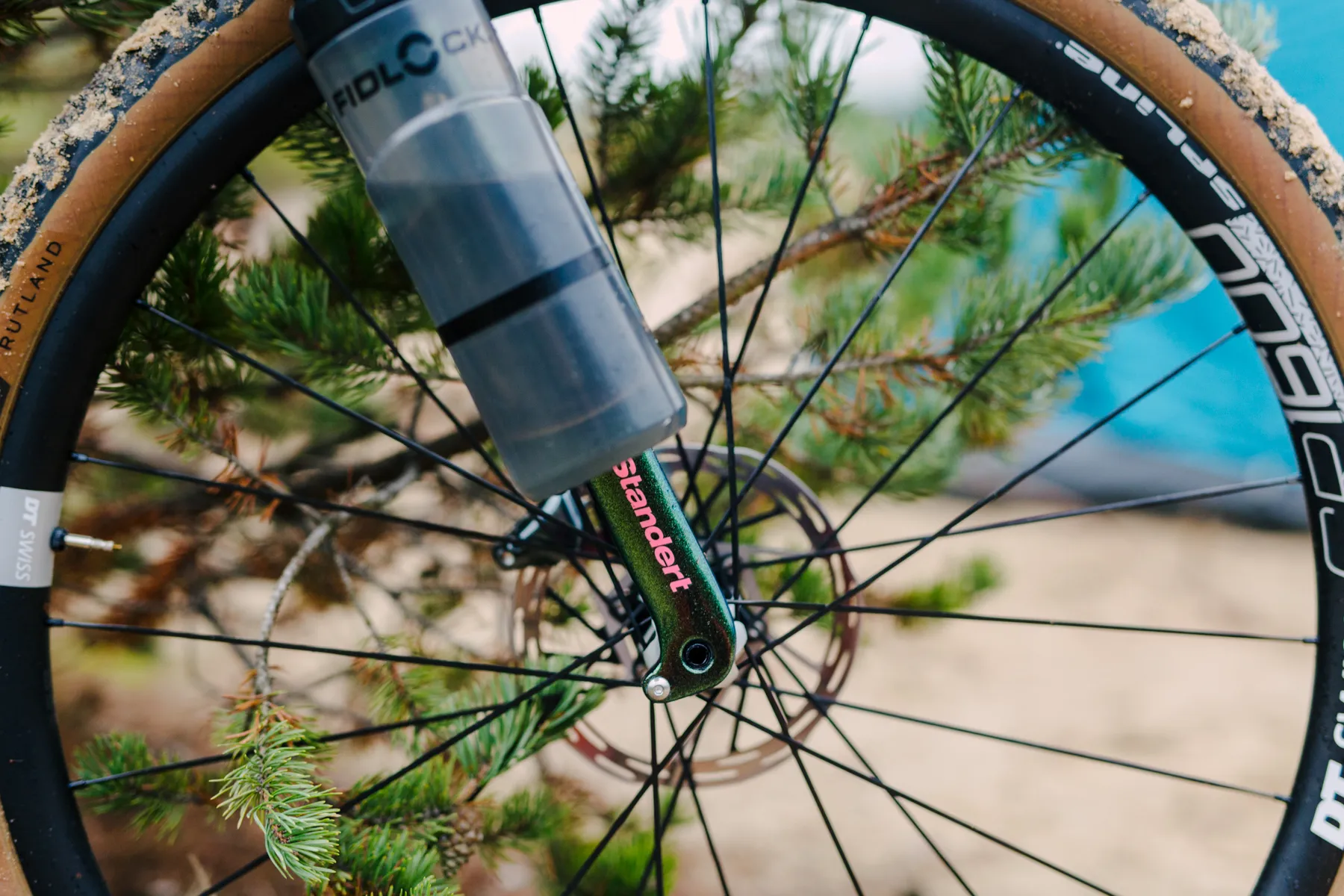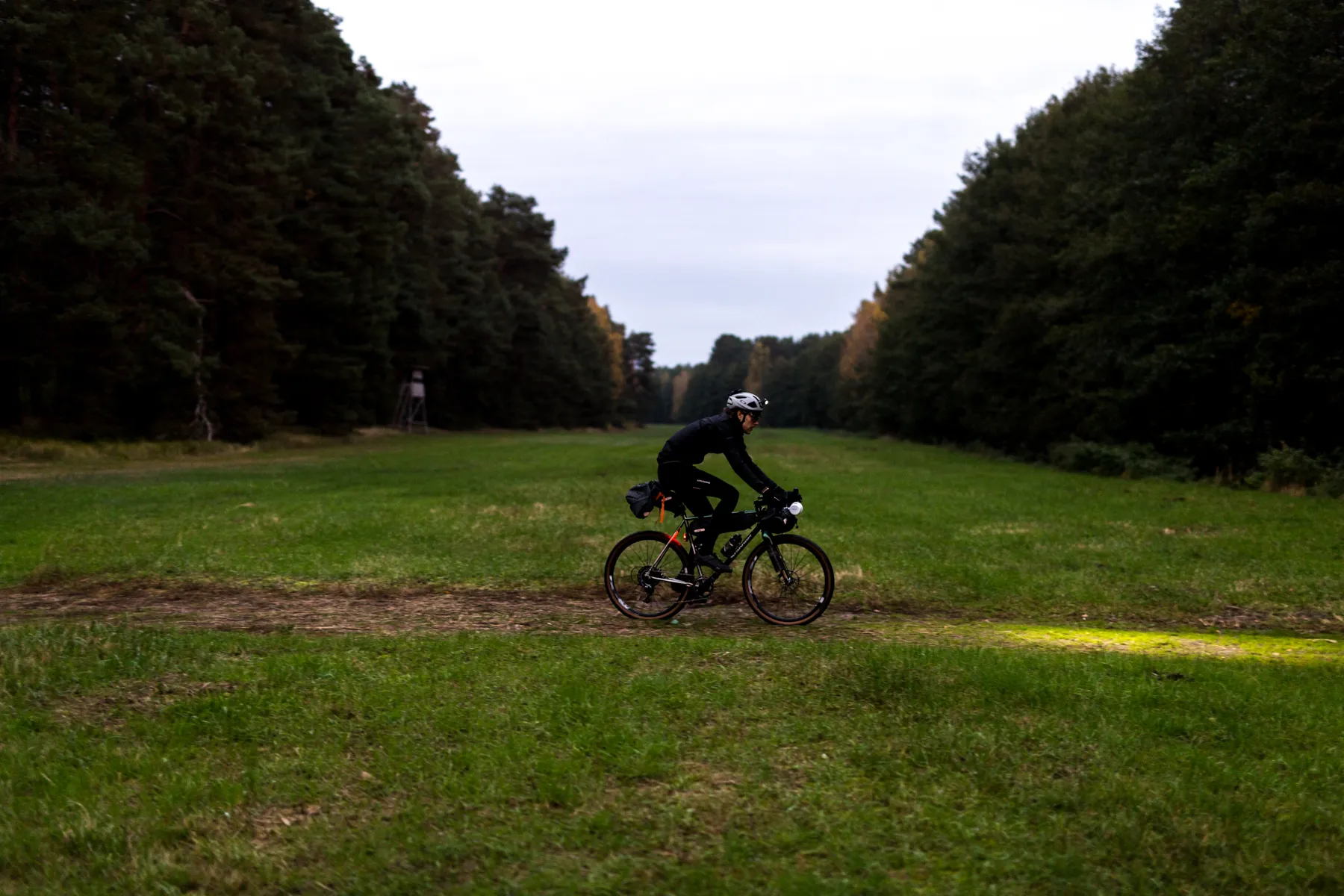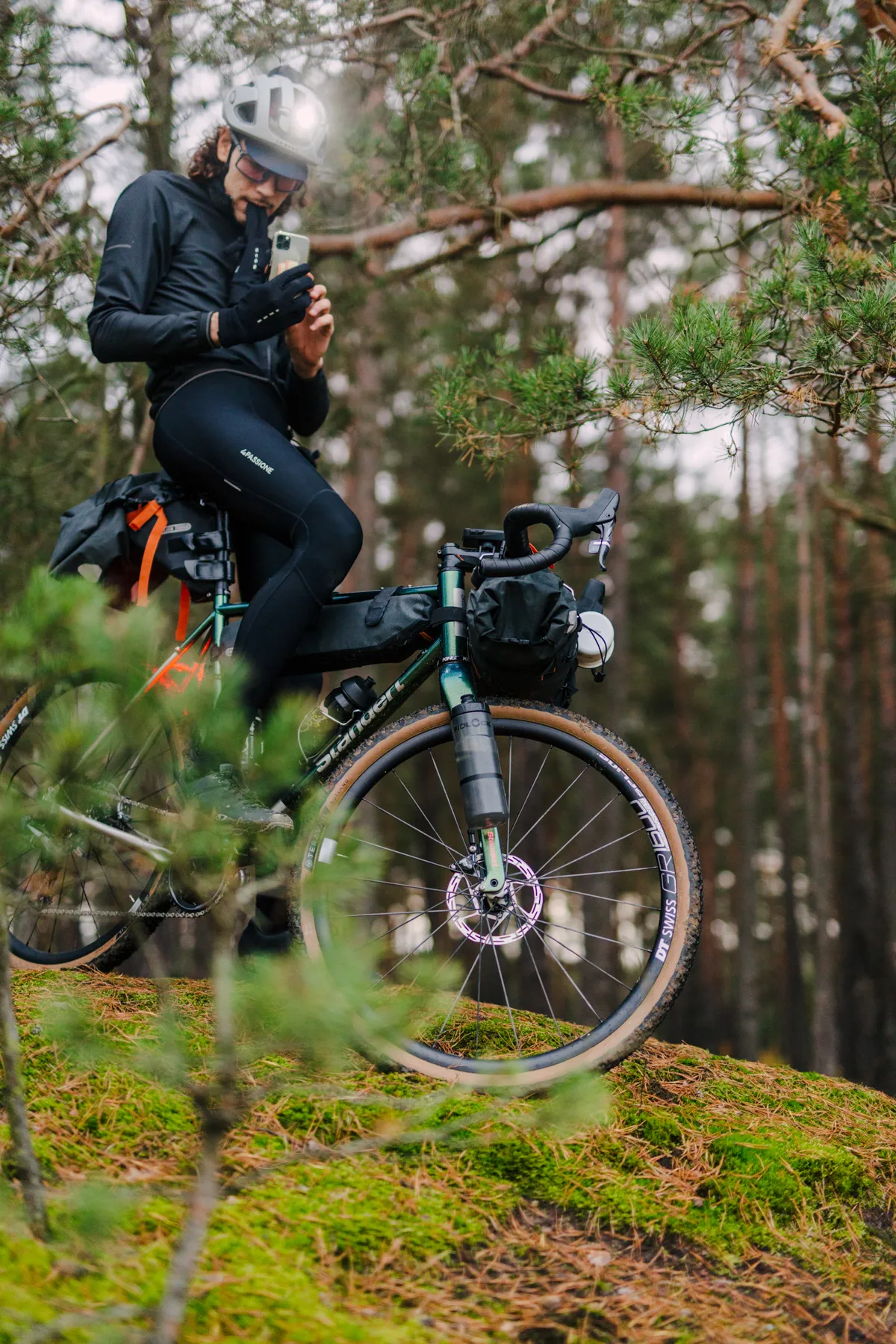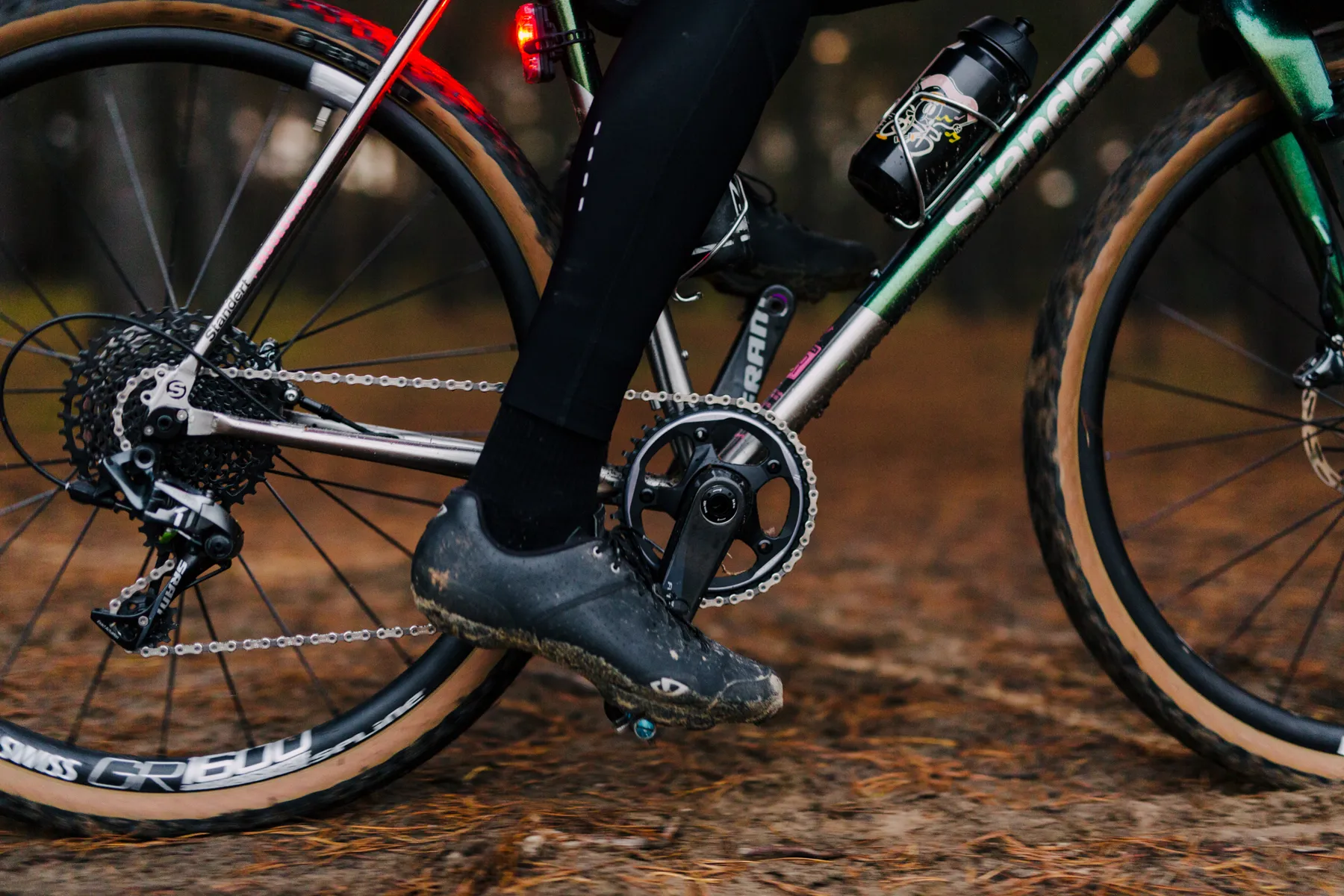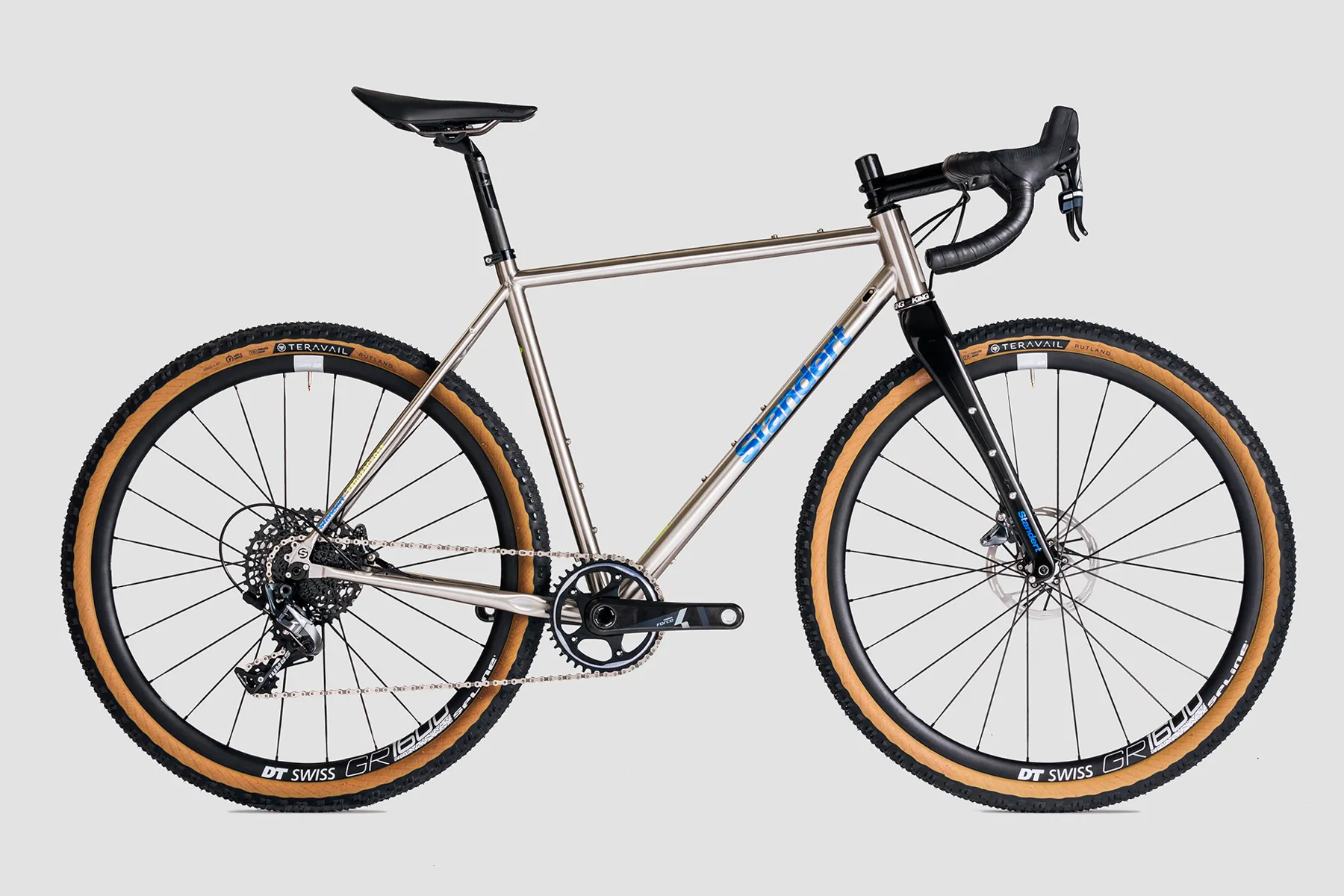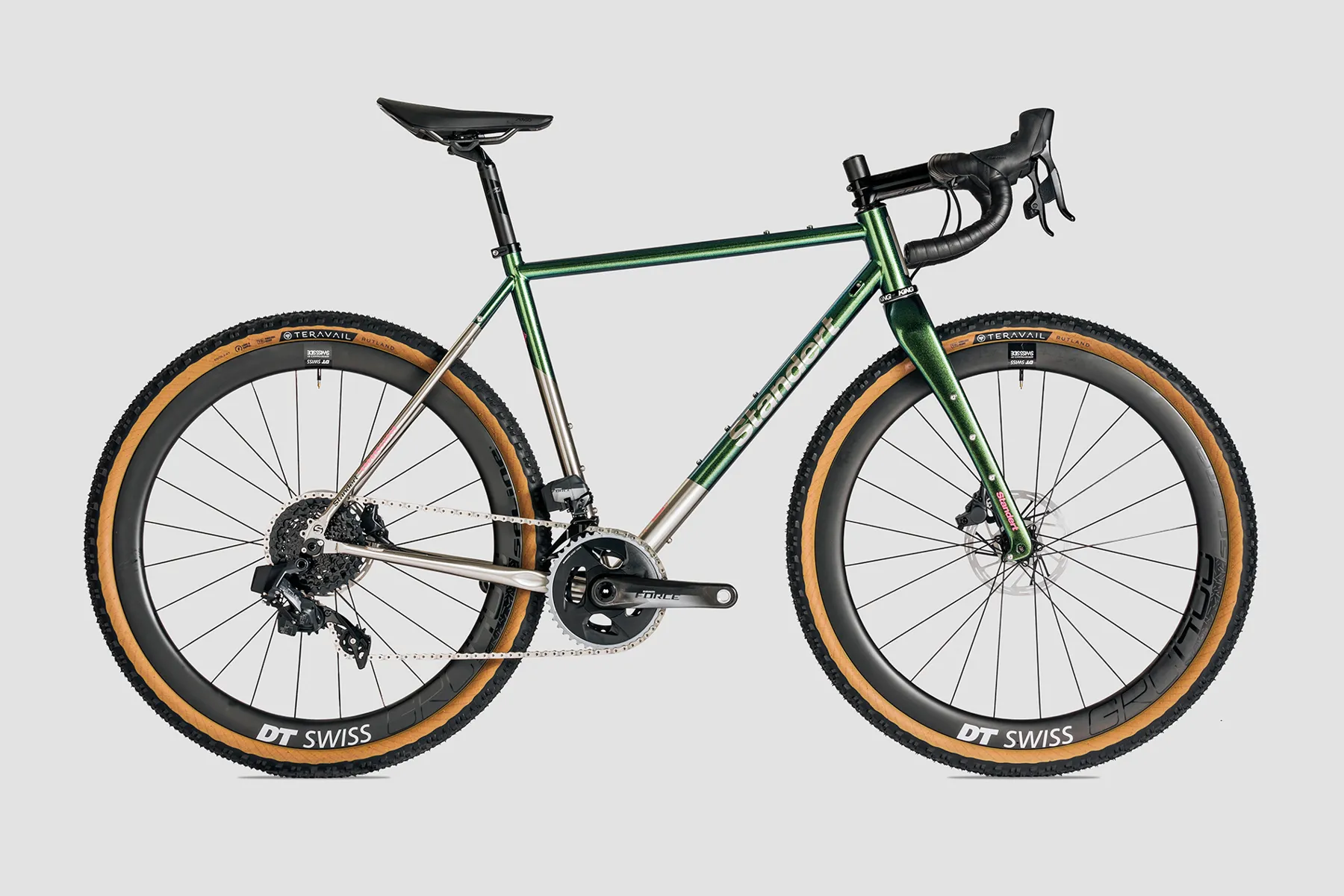 The new designs Moss Def and Rawkim make sure you're not just having the perfect functioning bike but also the best looking bike. You're welcome.